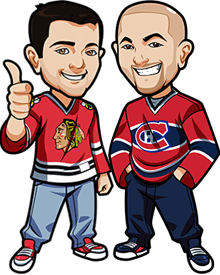 Follow @BetNHL
Step by Step Guide for Betting Via Your Cellphone – or NHL Mobile Betting for Dummies.
This is a how to guide for betting NHL games at each mobile site.
We will explain to you in a step by step way how to get to where you place your bets from any Smart phone that has a web based browser on Sportsbooks that offer a mobile site.
Here is how to bet at each site via your cellphone:
How To Bet Using 888sports Mobile App or Website
Visit 888 Sports
Login or Register an account
In the Icon List choose A-Z then scroll down to Ice Hockey
select NHL Matches
Choose game you want to bet on
Once in the game you've chosen here are all the options available to bet on
Choose bet by clicking directly on team or odd you would like to bet
Once you have chosen a bet it brings you to your betting slip where you place your wager
Choose Place Bet to place your bet
How To Bet Using JustBets Mobile Site
Visit JustBet
Login or Register an account
Select NHL under the Hockey option
Place your wager in box beside the team or odds you want to bet
When finished betting choose Continue in the bottom right of the screen to place your bet/bets
How To Bet Using Nordic Bets Mobile Site
Visit NordicBet
Login or Register an account
Choose the Sports Icon
Choose Ice Hockey
Choose North America
Choose NHL Regular Season
TO bet on team you think will win and to see all available options to bet on for that game select the +# ie +15
After choosing the + number all options for the game are now open scrolling down to see other outcomes for example choose Result Specials
To bet click or press directly on the Odds
Top of the screen is a green basket with a number, the number is the number of bets you have select. Select the Green Basket
Select your wager amount then press Place Bet to place your bet
How To Bet Using Pinnacle Sports Mobile Site
Visit Pinnacle Sports
Login or Register an account
Choose Hockey from the list of available sports
Scroll down and choose one of the NHL options. NHL OT Included for example
Choose game you want to bet on
After choosing game it will open up all available bets for that game. Choose which bet you would like to place by selecting the team
Choose wager amount
to place bet choose Place Bet
Follow @BetNHL
BetNHL.ca » NHL Betting Guide »