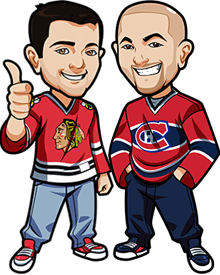 Follow @BetNHL
So now for the Pacific Division 2013 Odds and my predictions on how they will look at the end of the season. We will use Vegas Sportsbooks betting odds to show you how each team was looking before the season began as well as how the odds have changed just a few games into the season. I have gone and used Bodogs odds as they are as close to the vegas Sportsbooks that you'll find online plus Vegas books change a lot.
So at the beginning of the season here is what the Pacific Division Betting Odds looked like:
NHL Pacific Division Winners Vegas Odds:
Los Angeles Kings +150
San Jose Sharks +300
Anaheim Ducks +500
Phoenix Coyotes +600
Dallas Stars +1500
Remember that these Odds were at the beginning of the season and now, just a few games in, they have changed based on the teams early season play:
NHL Pacific Division Current Betting Odds:
Los Angeles Kings +115
San Jose Sharks +200
Anaheim Ducks +600
Phoenix Coyotes +720
Dallas Stars +1040
Using 5Dimes.com betting odds as they seem to be the only book offering these Odds, you can see how things have changed already.
With the Odds being adjusted once and sometimes twice a week make sure to check them at 5Dimes.com as they may differ depending on how the team is doing this season.
NHL Pacific Winners Betting Tips:
As you can see The Los Angeles Kings are the favorites to win the Pacific Division but will they end the year on top of the Pacific Division? Well they have a great shot with virtually the whole team returning from last years Stanley Cup winning squad. With the recent injury to Matt Greene it will sting but the Kings are deep enough to over come this set back.
But in this strong division other teams also have good shot of taking this and offer a better payout.
The San Jose Sharks as always are a strong team who falls short in the playoffs year after year, but this isn't a bet on who will do well in the playoffs just who will win the Pacific. This could be the last go around for the clubs aging stars as management may decide to move on from the Joe Thornton and Patrick Marleau era and go with youth. So the odds are favorable here and at least worth a second look.
The Anaheim Ducks are a Strong team with a great mix of snarl and flash and young and old players. Last year was a complete failure as a team with such amazing firepower should never fall so far. I think this year the Ducks will get back to being a strong club
The Phoenix Coyotes had success last year and all thanks to Mike Smith. Smitty not only put this team on his back and carried them to the playoffs, but he was snubbed in the Vezina discussion as he was more than a deserving candidate.
When you go out and bring in veteran players like Derek Roy, Ray Whitney and Jaromir Jagr the Dallas Stars are a team that will surely benefit from a shortened season and will defiantly surprise people with how good they will be
But the Pacific Division will be won by the Los Angeles Kings. This team is stacked from top to bottom and, with the exception of the injured Matt Greene, are less then one year removed from hoisting Lord Stanleys Grail. If you agree with me then head to 5Dimes by Clicking Here and place your bet, or if you feel strongly that one of the other teams will win the Pacific then go take advantage of the Betting odds of not betting on a favorite.
Follow @BetNHL
BetNHL.ca » NHL Betting Odds »