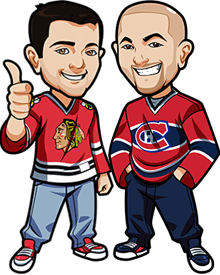 Follow @BetNHL
In a division packed full of young and highly talented superstars the Southeast Division 2013 Odds has odds that reflect the amount of talent each team has. When looking at Vegas Sportsbooks you'll see they have the odds for the Southeast all fairly close in value and understandably so. Using Bodogs Southeast odds from the Beginning of the season, because they are as close to the Vegas odds you can find, then we will look at how they have changed after a week of games.
NHL Southeast Division Winners Vegas Odds:
Carolina Hurricanes+200
Washington Capitals +300
Tampa Bay Lightning +350
Florida Panthers +400
Winnipeg Jets +800
Now at the beginning of the season they had all the teams paying out at roughly the same odds. And now after a week or so into the season lets see how the odds have changed.
The odds below are taking from BetOnline. as they seem to be the only book offer this betting option
NHL Southeast Division Current Betting Odds:
Carolina Hurricanes+250
Washington Capitals +260
Tampa Bay Lightning +300
Florida Panthers +450
Winnipeg Jets +850
So the order of predicted finish hasn't changed but the odds have by a little for each team. So does this mean the Hurricanes are going to win the Southeast? Are you going to rush to 5Dimes and Bet the Hurricanes to win the Southeast. Well if you think they will win it then by all means go for it, but i feel that other teams in this division have a shot also
NHL Southeast Winners Betting Tips:
Ya the Carolina Hurricanes brought in Jordan Stall to play with brother Eric and they brought in the unpredictable Alex Semin also. This team no has the ability, already having Jussi Jokinen and Jeff Skinner, to roll out 3 lines that can score. But I'm not convinced they can pull it off with this being a short season.
Alex Ovechkin and the Washington Capitals are also a team that can roll 3 productive lines. Bringing in Mike Riberio to play second line center defiantly helps take the burden off of Niklas Backstrom. If Ovechkin can get back to playing at the level we all have come to expect from him and Mike Green can stay healthy then this team has as good of shot at winning the Southeast as anybody.
The Tampa Bay Lightning are a team that relies on the production of one line. But this one line is REALLY good. Steve Stamkos could single-handedly win this division and with his longtime line mate Marty St Louis by his side they can really do some damage. If Vincent Lecavalier has a bounce back year and new goalie Anders Lindback proves all the comparisions to Pekka Rinne are true then watch out for this team.
After surprising the hockey world and winning the Southeast Division last year can the Florida Panthers do it again? I'm think that last year was a fluke and they will fall back to earth this year. But who knows maybe bringing in Alex Kovalev will help them get back to the top.
Rounding out the Southeast are the Winnipeg Jets, and as the odds show they really don't have a chance of winning the division this year. But its a short year so anything can happen
The Southeast division will come down to Washington and Tampa Bay. Both teams have some of the best players in the world and at betting odds comfortably above even, I think either of these two teams provide a great value and a greater shot of winning. If I had to pick one it would be the Lightning as Steven Stamkos is just so good and Tampa Bay added a new goalie and some veteran defensemen. Make sure to go to BetOnline. and place your bet on who you think will Win The Southeast
Follow @BetNHL
BetNHL.ca » NHL Betting Odds »