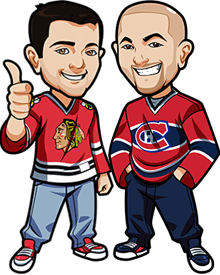 Follow @BetNHL
Western Conference 2013 Odds
So who is going to win the Western Conference this year and who deserves your bet. Well we will have a look at the Western Conference 2013 odds to see who offers you the most bang for your buck and help you make your decision . Vegas Odds are a good place to look for start of the season Western Conference winners odds and [geocode id=5 offers odds as close to Vegas odds as you will find. And after we will look at how they have changed after a little over a week into the season to show you how important it is to act fast on your decision.
First off the Vegas odds taken from [geocode id=5
NHL Western Conference Winners Vegas Odds:
St Louis Blues +520
Vancouver Canucks +535
Los Angeles Kings +575
Chicago Blackhawks +580
San Jose Sharks +880
Detroit Red Wings +900
Minnesota Wild +1000
Edmonton Oilers +1450
Nashville Predators +1500
Colorado Avalanche +1800
Dallas Stars +1900
Anaheim Ducks +2000
Phoenix Coyotes +2000
Calgary Flames +2800
Columbus Blue Jackets +6000
And just how have the odds changed after a week into the season? Let's have a look:
NHL Western Conference Current Betting Odds:
Chicago Blackhawks +500
Vancouver Canucks +500
Los Angeles Kings +600
St Louis Blues +600
San Jose Sharks +900
Detroit Red Wings +1000
Edmonton Oilers +1000
Minnesota Wild +1000
Nashville Predators +1550
Anaheim Ducks +1900
Dallas Stars +2200
Phoenix Coyotes +2200
Colorado Avalanche +2700
Calgary Flames +3300
Columbus Blue Jackets +8000
So with the Chicago Blackhawks and the St. Louis Blues switching places the rest looks the pretty much the same. So with the Blackhawks now the favorites do they deserve your bet? Is the +500 betting odds seem suitable? Or do you just go for the payout and bet that the Columbus Bluejackets will win the West just for the betting odds of +8000. Well ill give you some tips in hopes it helps you make your choice.
NHL Western Conference Winners Betting Tips:
The Chicago Blackhawks have a great shot of winning the Western conference. They have depth at every position and have incredibly talented forwards on their first two lines. If the Hawks stay healthy they could do it. And at +500 odds act now as this is sure to change since they are now 5-0
The Edmonton Oilers are a team that, thanks to playing in the AHL during the lockout, are already up to midseason speed and its showing. Lead by Taylor Hall, Jordan Eberle, Ryan Nugent-Hopkins, Nail Yakupov and the incredibly talented Justin Schultz this team also stand a great chance. Just look at the beginning of the season odds and the current odds, They have already dropped from +1400 to +1000
The Anaheim Ducks are a confusing team to judge. Are they the team that showed up last year? Or are they the team that had great success in years before? With Bobby Ryan, Ryan Getzlaf, Cory Perry and Teemu Selanne they are never out of any game. I think last year was a fluke and this could be the year they climb back to the top of the standings. And at +1900 if they do well you will be rewarded well for it
Another team who could sneak through the year and before you know it could be in first place is the Dallas Stars. With Jaime Benn now signed he joins: Jaromir Jagr, Ray Whitney, Derek Roy and Loui Eriksson and this team suddenly looks downright scary.
So before the odds change and it becomes more clear who the real contenders are, Bet on who will Win the Western Conference at Bodog now while the Odds are still in your favor. Because if the Hawks stretch this win streak on any longer the odds will drop fast down to the +100 range for them.
Follow @BetNHL
BetNHL.ca » NHL Betting Odds »