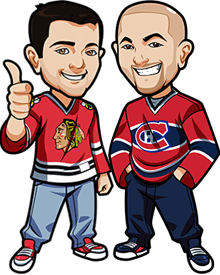 Written by Graeme & Scott on Monday, January 14th, 2013
Follow @BetNHL
Welcome to my NHL 2013 Art Ross Trophy Winner Betting Tips. For those unaware you can actually BET on the Art Ross Trophy Winner and make money from it. How sweet is that? This is relatively new from the online sportsbooks too, so there's a lot of margin for error in terms of the Vegas odds.
The Art Ross trophy is awarded to the player who leads the league in scoring at the end of the season. Recent past winners include: Evgeni Malkin, Daniel Sedin, Henrik Sedin, Sidney Crosby , Alex Ovechkin and some guy named Wayne Gretzky won it 10 times including 6 in a row hmm neat.
I'm going to give you my sure thing pick and my long shot pick well just because that's what I do.
My Sure thing pick is Sidney Crosby and my Long shot pick is Henrik Sedin.
And my sure thing pick for where to bet these is at [geocode id=5 where you get free bets, and the odds are the best for the Art Ross Trophy Winner Betting.
This award all comes down to points so unlike the Rocket Richard Trophy where its more of an individual effort that wins you the award where this trophy, the Art Ross, is also about goals but its a combination of goals and assists so you need to have decent if not amazing line mates to help you achieve the numbers needed to win the scoring title.
Bet Sidney Crosby as the Art Ross Trophy Winner:
The list of things this freak of talent can't do would be so much smaller then the list of things he can. Yes sure in the past he has been accused of being a diver and a whiner but he has knocked that shit off and has grown and matured into a player who's name can be included with the likes of Wayne Gretzky and Mario Lemieux.
In his 6 years in the league check out his games played and goal totals(x(games played)=x(points) : rookie year 81 – 102, 2nd year 79 – 120, 3rd year 53 – 72, 4th 77 – 103, 81 – 109, 5th 41 – 66, 6th 22-37 and the list of awards he as won is just as impressive: A Stanley Cup, a Gold medal(where he scored the winning goal in overtime to grab the gold for Canada) Rocket Richard, Art Ross, Lester B Pearson, Hart, Sporting news NHL player of the year and hes a four time all star, just an incredible list of achievements and he is only 25 years old.
So if that doesn't convince you why he will win the Art Ross and that you should bet on him to win it then here is a bit more to help convince you . After being bitten by the injury bug the previous two years this lockout has really helped him recover and he is in the best shape of his life so that has to be intimidating to his opponents plus he has team mates like Evgeni Malkin, James Neal, Kris Letang and Chris Kunitz.
So as long as Crosby can stay healthy then this should be no problem for him to do plus he would love to remind the world that he is the best player on the planet after being banged and bruised the previous two years
As mentioned above, head to [geocode id=5 where the betting odds for him to win the trophy are set at +275 which is respectable if not a little high because if this wasn't a lockout shortened year where Crosby had so much time to heal it would have been lower – so take advantage of it, bet at Bodog.
Bet on Henrik Sedin to win the Art Ross Trophy:
Well this may come as a surprise to some but Henrik has a twin brother named Daniel and they play so well together that its almost unfair – unless you're a Canucks fan.
Just imagine having a second you who thinks the exact same was as you, who knows what you are going to do next the same time you do. Now imagine that you and the second you were amazing hockey players who were hungry to finally take the next step in the NHL and get over the hump and prove that you have what it takes to win the Stanley Cup… Scary right?
But thats the case for Henrik and he has quite a list of achievements as well: and Olympic gold with Sweden, a Hart Trophy, an Art Ross, a Sporting News Player of the year award as well as a three time all star. So is this the year that they finally take the next step? I don't see why not.
If you would like to bet on Henrik Sedin to win the Art Ross Trophy then go to [geocode id=5 as mentioned and take advantage of the value they have in their betting odds for Henrik winning the Art Ross at +1000. Great value for a guy who will for sure be challenging for the league lead in points
Follow @BetNHL
BetNHL.ca » NHL Betting Tips »