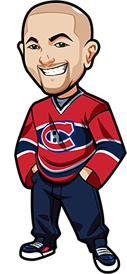 Written by Graeme on Friday, October 6th, 2023
Follow @BetNHL
Welcome to the return of yet another NHL Season!
As per tradition, Scott and myself will do division futures betting analysis and tips for each division, prior to the beginning of the NHL season.
We do this less for the purpose of betting tips, and more for our own benefit to recap the off-season, and get prepared mentally for what to expect from each team going into the new season.
Futures bets should be nothing more than casual bets as you can never predict injuries, trades, or completely insane people involved such as Mike Babcock.
Quick note – I'm actually going away for a week. Scott will be handling NHL tips until I believe the 19th of October. However that works out as a lot of my betting tips rely on advanced metric data analysis, and that gives me a few games to start collating data.
However it also means the write-up for this is going to be quite short as I am in a bit of a rush. I've did my usual amount of research, but I left the write-ups until last minute and now I really gotta get it done.
Central Division Betting Odds:
Avalanche: 2.40
Stars: 3.80
Wild: 7.00
Jets: 9.50
Predators: 10.50
Blues: 11.00
Blackhawks: 51.00
Coyotes: 67.00

Central Division Betting Analysis:

Colorado Avalanche:

The Avs will of course be without Landeskog this season which is really tough for them. Of course they have plenty of other options.

Of course, I felt they had issues last season but they were able to overcome them and ended up top of the Central by a point.

One big issue last year was a lack of offensive production from the depth. Guys like Drouin and Johansen not sure can pick up the slack. They also have to be concerned more than other teams when it comes to injuries to any of their core.

I would say they have improved their depth though, and they will be there or thereabouts.

Ontario: 2.40 Odds at Sports Interaction (SIA) - Non-Ontario bet $10 get $200
Rest of Canada: 2.50 Odds at Bovada
USA: +150 Odds at Bovada
Everyone Else: 2.50 Odds at BetOnline.

(Odds correct as of 2023/10/06 6:43:43 PM EST but are subject to change.)

My Pick: Dallas Stars:

2nd favourites for the Central, Dallas finished 4th last year. However they had an excellent post-season, and have to come into this season confident.

I do think this will be a two horse battle with the Avs. I'm generally picking Dallas here due more to the odds.

I'd rate the Stars as one of the top defensive teams in the league, and they have an excellent top line that should go from strength to strength. Robertson, Hintz and Pavelski j just work together so well.

They will need Oettinger to have a big season of course but he's someone I think they can count on.

I like Dallas a lot this year, and this one should be very tight. They are my bet to win the Central.

Ontario: 3.80 Odds at Bet365 (Americans: We recommend http://www.bovada.lv
Rest of Canada: 3.80 Odds at Bet365 (Americans: We recommend http://www.bovada.lv
USA: +275 Odds at Intertops.
Everyone Else: 3.80 Odds at Bet365 (Americans: We recommend http://www.bovada.lv

(Odds correct as of 2023/10/06 6:43:43 PM EST but are subject to change.)

Minnesota Wild:

Minnesota broke the 100 point threshold last year as they finished third. Unfortunately, they had a disappointing post season and we saw hoe heavily they rely on Kaprizov.

Defensively, the Wild are still incredible but I am just not seeing the firepower on offence. I think they will still make the playoffs assuming no major injuries, but I can't see them contending for this division at all.

Ontario: 7.00 Odds at Bet365 (Americans: We recommend http://www.bovada.lv
Rest of Canada: 8.00 Odds at Bovada
USA: +700 Odds at Bovada
Everyone Else: 8.00 Odds at BetOnline.

(Odds correct as of 2023/10/06 6:43:43 PM EST but are subject to change.)

Winnipeg Jets:

Quite a few changes in Winnipeg in the off-season and it's going to be a bit of.a new era.

They miiiight make the playoffs – a lot of people expect them to – but I'd lean against that depending on the other teams.

Honestly, Winnipeg look very underwhelming. They will need Hellebuyck to stand up again and even then I don't think it'll be enough.

I just think of how they were last season. Great start then completely balled it up. It's hard to get excited for them.

Ontario: 11.00 Odds at Sports Interaction (SIA) - Non-Ontario bet $10 get $200
Rest of Canada: 11.00 Odds at Sports Interaction (SIA) - Non-Ontario bet $10 get $200
USA: +900 Odds at Bovada
Everyone Else: 9.50 Odds at Bet365 (Americans: We recommend http://www.bovada.lv

(Odds correct as of 2023/10/06 6:43:43 PM EST but are subject to change.)

Nashville Predators:

I wonder if I'll even bet on games involving the Press this season. I'm already groaning thinking of them.

In saying that, I am a big fan of Trotz so it will be interesting to see what he can bring to this team.

A few adjustments and look like they are avoiding a rebound.

I think we will see the usual Preds where they lose games they should win, get shutout on games they should be scoring barrel loads, and then randomly batter a top team. Basically a lot of inconsistency which changes when their few top stars step up. I mean it's really Joshi, Saros and Forsberg.

This is a team I'd be backing to having a disappointing season.

Ontario: 13.00 Odds at Sports Interaction (SIA) - Non-Ontario bet $10 get $200
Rest of Canada: 19.00 Odds at Bovada
USA: +1800 Odds at Bovada
Everyone Else: 19.00 Odds at BetOnline.

(Odds correct as of 2023/10/06 6:43:43 PM EST but are subject to change.)

St. Louis Blues:

The Blues had a massive regression last season and you have to wonder what is going to happen this year. They're aging, and they have lost some top players. While the top offensive line should perform, I'm really concerned about their defence.

One thing I like to do with this research is check with actual fans of a team via the likes of reddit, forums etc. And even reading them when they are making confident posts – it sounds like they are trying to convince themselves.

Chicago Blackhawks:

The Blackhawks of course have Connor Bedard as their tanking worked out last year.

Honestly, the Hawks plan seems to be for a similar result while easing Bedard into the role, so they can make another big pickup next year. You look around at who he is playing and it – eh. Curious to see how Korchinski does though.

Blackhawks will be interesting this year. I hope for Bedards sake that they at least generally play well and it doesn't wear on him. They have a couple of decent pieces in there, but nothing game changing,

Arizona Coyotes:

I'm quietly optimistic about the Coyotes this season. The younger players are hopefully getting it together, and there is a bit of depth here. I like Zucker in there and think he will fit in well likely with Maccelli.

They are a team I will be looking at closely. Think they can pull out a few upsets, and it's going to be interesting to see if we can predict when those will be. I was able to get some success last season calling a few of their upset wins, and hoping for more of the same.




Follow @BetNHL




BetNHL.ca » NHL Betting Tips »