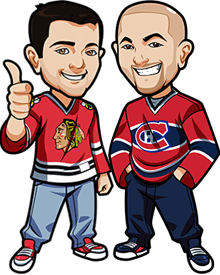 Follow @BetNHL
We get asked a lot of questions about betting exchanges, such as Betfair and our preferred favourite – WBX – the World Betting Exchange. If you're serious about betting and building your sports betting bankroll, you should be doing a mixture of things such as chasing bonuses and chasing the best odds.
For chasing the best odds it isn't always a case of simply looking at all the odds offered and going with that – you may also wish to start laying bets, which is where betting exchanges come in.
Betting exchanges allow individuals to place lay bets. Laying is the act of betting on something to lose. This was previously an activity and privilege only afforded to traditional bookmakers, and allowing individuals to place lay bets, opens up a plethora of opportunities and methods of profiting from betting.
The ability to lay betting is one reason why traditional bookmakers have lambasted betting exchanges since their advent and feeling they should be banned. However, make no mistake, betting exchanges are here to stay and the negativity that they have been met with by the bookmaking fraternity can be seen as a reaction to the increasing popularity that betting exchanges are witnessing.
Another reason to bet at a betting exchange is there is no restrictions. Start making a bit of money off a bookmaker and the stakes you place will soon be limited, with online transactions regularly being referred to traders. This can be frustrating and costly time wise. We personally can't bet at Titan Bet anymore for example – the odds that we are offered upon logging in as opposed to looking at them while logged out are drastically different.
As betting exchanges are platforms which facilitate peer to peer betting, there is no restriction on stake size – as long as the money is available on a certain market, a customer get bet as much as they want.
When it comes to live betting or in-play betting it's tough to find a better option for value than betting exchanges. Seriously next time there is a game on just head to World Betting Exchange and look, and you will see a lot of opportunities.
Live betting intertwined with back and lay betting is a major advantage of betting exchanges. Live betting, or betting in running, allows customers to strike bets throughout the course of an event, whether it be a football match, tennis game or horse race. Live betting enables customers to make more informed decisions on their betting selections as they can see how an event is unfolding. Back and lay betting combined with live betting allows individuals to trade for a profit on events, locking in profits and greening up in the process. This act involves backing or laying a selection at certain odds and then placing the opposite bet when the odds become advantageous. This is known as trading and has attracted many new customers. Traditional bookmakers simply offer back betting which limits the strategies that can be implemented to make a profit.
Better odds are consistently offered by betting exchanges, when compared with their traditional counterparts. Again, because individuals do not have overheads, shareholders or profit margins, the prices on offer on betting exchanges are far better. Bookmakers have a built in margin to each market, in order to try and guarantee a profit regardless of the outcome. Due to the competitive nature of betting exchanges, if an individual puts up a request for a back or a lay at odds which would include a built in profit margin, it would be superseded by more generous odds and the bet would not be matched.
As we've said before, we always recommend WBX. WBX is a leading betting exchange offering customers excellent service, short suspensions in live betting and low commission rates. There is live betting on a whole range of different sports and events which provide the opportunity for us to bet in running and employ a variety of betting strategies that best suit their needs.
Betting exchanges can be intimidating for the new punter. So I suggest you spend some time just looking at WBX during the next set of games, watching how the live market adapts and what is offered etc. You'll be surprised how much money you can make when "playing the bookmaker".
We're starting up a "Mailbag" section BetNHL.ca. So if you have any questions about betting exchanges in particular, or anything else, then simply e-mail betnhl.ca@gmail.com and we'll do our best to help out. Believe me it's just not money – the act of "greening up" and playing with short odds is one of the funnest things you can do in sports betting.
Follow @BetNHL
BetNHL.ca » Blog »