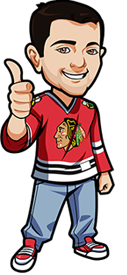 Follow @BetNHL
With the NHL, and most of the world, all coming to a screeching halt, we need to find something else to discuss.
How about we talk about who has been the best in the league at the Center position? The season should kick back up and hopefully we will see a playoffs and a Stanley Cup, but up to this point who has been the best.
The Center position is a tough position to fill on your team.
It is the toughest forward position as these guys will take the faceoffs and look to dish the puck and bury it too. If your team is a contender then chances are you have at least 2 good or better centers.
These are the top 5 in order and in my opinion. Be sure to comment and let me know if you agree, disagree or who is missing from the list.
So be sure to post your top 5 in the comments and why.
#5 Auston Matthews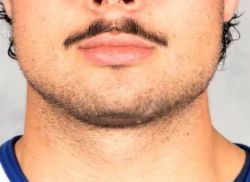 70 GP, 47 G, 33 A, 80 PTS.
If the Leafs were having a better year then Matthews would have been higher up on my list.
He sits in 3rd place for goals scored with 47 but is only 1 behind Ovechkin and Pastrnak. Some people think he will go down as the best American born player to ever play in the NHL. He is only 22 years old so he could get there.
#4 Mika Zibanejad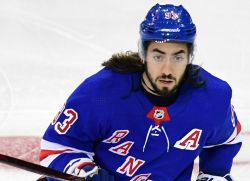 57 GP, 41 G, 34 A, 75 PTS.
The Rangers were supposed to have a down year this season but Panarin and Zibanejad have kept them within reach of the playoffs. He has had 4 2 goal games, 1 game where he scored a hat trick and another where he scored 5 goals.
They currently sit in 10th place with 79 points but are only 2 behind the 8th place Blue Jackets for the final wild card spot.
Zibanejad also sits #1 for Goals above his Expected Goals in the advanced metrics, which is a strong indicator of his finishing.
#3 Nathan MacKinnon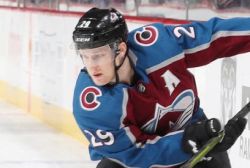 69 GP, 35 G, 58 A, 93 PTS.
If McDavid isn't the fastest in the league than MacKinnon is. He has been the heart of this team all season. He has 43 more points then the 2nd highest scorer on the Avs.
The Avs have had plenty on injuries to deal with this season but MacKinnon kept this team not only in the playoff picture but in 2nd place in the Western Conference.
#2 Connor McDavid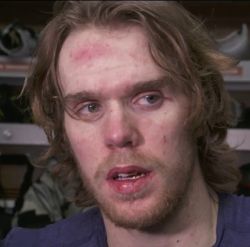 64 GP, 34 G, 63 A, 97 PTS.
Yes McDavid did miss some time but when he returned it looked as though he hadn't missed any.
He constantly puts up points and is always good for a few goal of the year snipes.
He is the fastest player in the league and somehow finds another gear when he has the puck.
McDavid has performed consistently season after season with three 100+ points seasons and can be a real game changer.
#1 Leon Draisaitl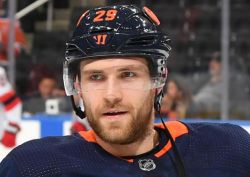 71 GP, 43 G, 67 A, 110 PTS.
What Draisaitl has done this year has been amazing. Everyone thought he was getting all of his points thanks to being on a line with McDavid. But McDavid missed 7 games and Draisaitl just kept putting up points.
His play has kept the Oilers in the playoffs when many thought that this team would fall apart when McDavid went down but Draisaitl proved he was more than capable of putting up numbers by himself.
As of now he has a 13 point lead over McDavid for points in the league.
Who are your top 5 and in what order? Post in the comments below!
Follow @BetNHL
BetNHL.ca » Blog »