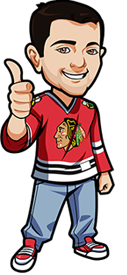 The final article on judging who has been the best at each position in my opinion. And its probably the hardest position to judge and easiest to debate.
For this I used their stats to make my decisions. There are easily another 5 goalies who could have made this list but I went with these 5. Some of these goalies aren't the teams starter but their numbers are impossible to ignore.
No disrespect to Hellebuyck, Fleury or the others I left off and they could very well be on this list. Tell me in the comments your list, who I missed and why they deserve to be in the top 5.
#5 Elvis Merzlikins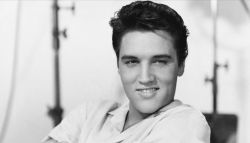 13 W, 5 SO, 2.35 GAA, .923 SP
As a rookie, Merzlikins could very well win the Calder Trophy.
In only 33 games played he has 5 shutouts. The Jackets were facing a huge problem when starting goalie Joonas Korpisalo went down with an injury and missed 24 games. But Merzlikins came and and carried the team and was the talk of the league.
The Jackets are in 8th place and if the playoffs were to start now they would play the Bruins in the first round. Last year they played the record setting Lightning and swept them. They wouldn't be in this position if not for Elvis.
#4 Darcy Kuemper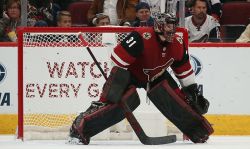 16 W, 2 SO, 2.22 GAA, .928 SP
Another goalie who hasn't played in a pile of games but when he has played he has been great.
He has played in only 29 games, splitting the time with Antti Raanta, but has the better numbers.
The Coyotes are currently out of the playoffs but are only 4 points back. If they are to make a push for the postseason they are in decent position thanks to having two good goalies.
#3 Andrei Vasilevskiy
35 W, 3 SO, 2.56 GAA, .917 SP
Vasilevskiy is leading the league in wins with 35 and, as always, is a huge part of the Lightning and their success.
They have the firepower on offense so to have a great and reliable goalie in crease allows the Lightning the freedom to know that they can go out and do what they do and have him back there to keep them in games.
They have Curtis McElhinney as their back up and his numbers haven't been very good, 8-7 2.89 GAA and .906 save percentage, so his play really makes Vasilevskiy's value that much better.
The Lightning are in 2nd place in the East and tied for 3rd overall.
#2 Anton Khudobin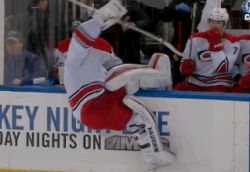 16 W, 0 SO, 2.22 GAA, .930 SP
Yet another goalie with a lower number of games played but in the games he has played he has been solid.
The Stars are in 3rd in the Central Division and, although he isn't technically the starter, Khudobin is a big part of that.
He is leading the league in save percentage yet has zero shutouts which shows how solid he has been.
#1 Tuukka Rask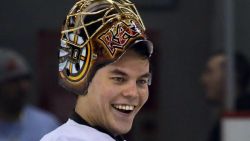 26 W, 5 SO, 2.12 GAA, .929 SP
Theres no question in my mind who has been the best goalie this year.
The Bruins are in 1st place in both the Eastern Conference and the league. They have 100 points which is 6 more than the 2nd place St. Louis Blues.
My father in law is a big Bruins fan so I pay attention to the team and tend to watch alot of their games. When Rask is in net it's amazing to watch him perform at such a high level
Rask is leading the league in GAA and is in 2nd in both save percentage and shutouts.
Best America Sportsbooks for NHL
BetNHL.ca » Blog » Top 5 Goalies in the NHL 2019/2020 season