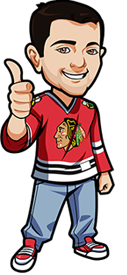 Follow @BetNHL
So to keep ourselves in the hockey spirit without any hockey, we are discussing who has been the best at each position this season.
When the season gets back underway this list will be different I'm sure. But up until the stoppage who had been the best?
We are going to be going over the Left Wing position for this article.
The top 3 of my list are fairly interchangeable and any of the 3 could be #1. It's a very tricky one.
Be sure to post your top 5 in the comments and why.
Let us also know who we are missing, or who you think may not be there this year, but could next year.
Always interesting seeing what everyone else thinks.
#5 Steven Stamkos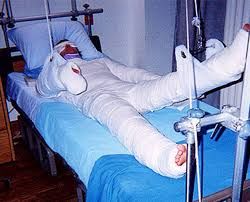 57 GP, 29 G, 37 A, 66 PTS.
Sure the injury prone Stamkos isn't leading the league in points he is actually tied for 20th overall.
He and Kucherov are a potent combo and together are a huge reason why the Lightning are behind only the Bruins for top spot in the Eastern Conference.
He has 66 points and has played in only 57 games. If he had been healthy all season his point total would be much higher and would be higher on my list too.
#4 Jonathan Huberdeau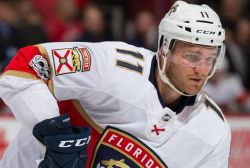 69 GP, 23 G, 55 A, 78 PTS.
The Panthers have recently dropped a bit in the standings but are still in the fight for the playoffs.
Huberdeau leads the Panthers and has a 16 point lead over the next highest scoring Panther.
If the Panthers do end up making the playoffs they will get there on the back of Huberdeau who is an underrated player who has quietly put together a season that has him in 3rd place for points by a left winger so far this season.
#3 Brad Marchand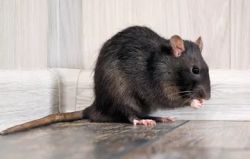 70 GP, 28 G, 59 A, 87 PTS.
The ultimate pest. He is a huge pain in the ass to play against but he can put up points with the best of them. With Bergeron and Pastrnak they form the best line in the league. There have been players like him in the past, Darcy Tucker comes to mind, but his ability to get under the oppositions skin and still be able to be one of the top point getters in the league is really amazing. A player you hate, unless he is playing for your team then he is probably your favorite.
#2 Alex Ovechkin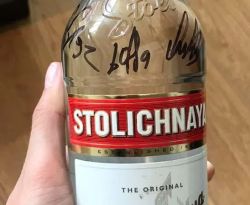 68 G, 48 G, 19 A, 67 PTS.
I was going to put Ovechkin as my top player at this position but I had to give that to Panarin.
Ovechkin has been the best goal scorer this season and has a chance to be the highest scoring player of all time. He is still a young man, only 34 years old, but as a hockey player he is getting up there in age. His age hasn't stopped him from being one of the best this season. Growing up I was always a huge Gretzky fan and figured his numbers would never be touched. But Ovie is creeping up on the Great One.
Gretzky has 894 career goals, Ovechkin has 658. So he needs to score 236 to tie Gretzky and looking at Ovechkins goal per season he can do it in 4-5 seasons.
#1 Artemi Panarin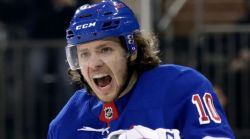 69 GP, 32 G, 63 A, 95 PTS.
Like I said I was going to go with Ovechkin as the number 1 player on my list but what Panarin has done this season can't be ignored. He has already set a career high for points and goals and still has games left to play.
The Rangers weren't supposed to challenge for a playoff spot but when you have one of the top 3 point getters on your team you are going to have a decent year. He leads all forwards in the Plus/Minus department with a + 36 and for a 10th place team thats amazing.
What's your thoughts? Or hell what are you guys all doing with no sports? Post in the comments!
Follow @BetNHL
BetNHL.ca » Blog » Top 5 Left Wingers in the NHL 2019/2020 Season