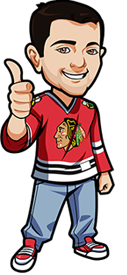 Continuing on with our best at each position so far this season we now get to the Right Wingers.
The top 3 in the league leaders for right wingers are all above 80 points so far. After that the points drop down into the 60's.
But sometimes a players value isnt based on points alone. Writing these has me missing hockey more and the break has just started. I'm anxious to see what the NHL decides on what to do moving forward. Do they finish the season or do they do a condensed version to get to the playoffs? Do they have a way to determine what to do with all of the teams fighting for a wild card spot? So many questions and all we can do is wait and see.
#5 Mark Stone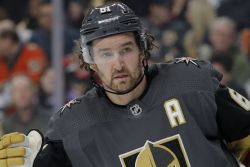 65 GP, 21 G, 42 A, 63 PTS
Stone has turned into one of the best two-way players in the league. The Knights have climbed into 1st place in the Pacific Division and a big reason for that is Stone and his linemate Max Pacioretty. They have great chemistry and compliment each other perfectly.
Stone has 78 takeaways vs only 38 giveaways giving him a +40. Its a player like that who you can count on in late game situations.
#4 Mitch Marner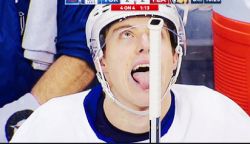 59 GP, 16 G, 51 A, 67 PTS
Marner seems to be an afterthought when people talk about all of the talent the Leafs have. Matthews, Tavares and Nylander are the ones you always hear about but Marner is just as valuable and in my opinion he may be the best of the bunch. When you look at his stats you see he's more of a set up guy but he can still score too. He reminds me of Patrick Kane.
#3 Patrick Kane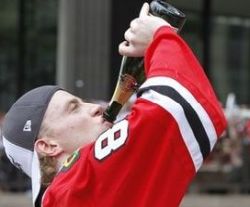 70 GP, 33 G, 51 A, 84 PTS
I'm a Blackhawks fan and have been forever but theres no denying how good Patrick Kane is. The Hawks have had a rough year and their window of being a contender is quickly closing.
Despite their struggles Kane keeps producing which keeps the Hawks still in the playoff picture. They have a ways to go this year if they are to make the postseason and who knows with the time off if it will help or hurt the team.
#2 Nikita Kucherov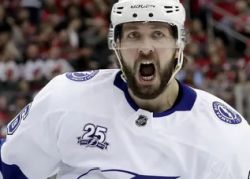 68 GP, 33 G, 52 A, 85 PTS
Kucherov led the league in points last year and this year he has slowed down a little but is still in the top 5. He is plus +26 on the year and has amazing chemistry with Stamkos. Sure the Lightning had a terrible playoffs last year but the whole team was bad not just Kuch.
Up until this season his point totals have increased each season so theres no telling how he would have finished if not for this break. The Lightning are in 2nd place in the Atlantic Division and the Eastern Conference and he leads the Bolts in points with a 19 point lead over Stamkos.
#1 David Pastrnak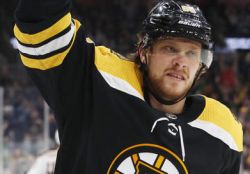 70 GP, 48 G, 47 A, 95 PTS
This should be no surprise, Pastrnak has been one of the best players in the league this season. He is tied for the league lead in goals scored with Ovechkin and is the sniper on the best line in the NHL. If Draisaitl wasn't having a monster season then I think Pasta would be leading the way for MVP.
The Bruins are the top team in the league. They have a 6 point lead over the 2nd place St. Louis Blues and have to be considered the favorites to win the Cup. Pastrnak is lethal and has improved each season since coming into the league in the 2014-2015 season. He will break 50 goals this year and will be a threat to do so each year moving forward.
Best America Sportsbooks for NHL
BetNHL.ca » Blog » Top 5 Right Wingers in the NHL 2019/2020 Season