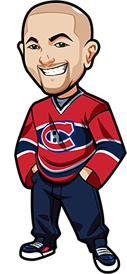 Follow @BetNHL
We've still got just over a month until the NHL season starts – but that doesn't mean we are starved for hockey.
Over in Europe the Champions Hockey League has just kicked off for its inaugral season, and we're going to be doing our best to provide Champions Hockey League Betting Tips – both before the NHL season starts, and along with the NHL season.
It started just on the weekend there, and you probably heard a buzz about it if you live outside of Europe. There were some awesome highlights and some fun games.
In anticipation of our CHL Betting Tips starting this weekend, I wanted to write up this article covering any questions and answers you may have about it.
What Is The CHL?
CHL stands for the Champions Hockey League – the name is clearly taken from the UEFA Champions League, and the IIHF are behind it. This was initially tested out a few years ago but there were issues that caused it to end after one season. They're back at it, and it looks to have a lot more interest than the previous incarnation.
It features 44 different hockey teams from all over Europe, and in theory features the best hockey team from all over Europe. There are teams from the Austrian Hockey League, Czech Extraliga, Liiga(Finland), Deutsche Eishockey Liga, National League A(Switzerland), the Swedish Hockey League and various other leagues and countries.
If you're looking for a team to support, the Nottingham Panthers are a good option. The only UK team in the league, they feature a wide variety of Canadians and some Americans too.
Where To Bet The CHL?
The best place we've found is B365.
B365 offer a good variety of options for betting on the CHL, as well as in-play betting.
So sign up at B365 and be prepared for our CHL Betting Tips coming soon.
(Note: I don't know of any sportsbook that accepts Americans that offer CHL Betting but I will be checking that out this week).
When Does The CHL Take Place?
The regulation season started on August 22nd, 2014. Every team plays over the course of 2 days and that's considered a "Game Day". Here are the dates for the game days:
Game Day 1: August 21st, August 22nd.
Game Day 2: August 23rd, August 24th.
Game Day 3: September 4th, September 5th.
Game Day 4: September 6th, September 7th.
Game Day 5: September 23rd, September 24th.
Game Day 6: October 7th, October 8th.
Sweet Sixteen: November 4th, November 11th.
Quarter Finals: December 2nd, December 9th.
Semi-Finals: January 13th, January 20th.
Final: February 3rd, 2015.
How Does The League Work?
There are 11 groups of 4 teams each. Groups A through K.
Win the group, you qualify for the playoffs. That's 11 teams. Then the top 5 runners up will also get into the playoffs. Everyone else is out.
When it gets to the knockout stages, it is a single elimination tournament. So one game, and you are out.
Where Can I Watch The CHL?
You can watch CHL games over at http://www.championshockeyleague.net/ – their official website. If you click on "Schedule" there's a link to watch the games. You can watch live, or on demand.
Please note that you need to buy a CHL Gamepass to watch live. It's actually a pretty sick price – just 4.99 Euros for a Game Day. So if you're craving hockey it's pretty neat being able to do it.
You can also watch highlights of the games free at their website.
Hey I Have More Questions!
Then send us an e-mail at betnhl.ca@gmail.com or comment below and we'll be happy to answer.
We'll be back in a couple of days with Champions Hockey League Betting Tips for Game Day 3 and Game Day 4.
Is There A Wayne Gretzky of the CHL?
Yes.
Now sign up at B365 and hopefully we'll make some money on the CHL this weekend!
Follow @BetNHL
BetNHL.ca » CHL Betting Tips »