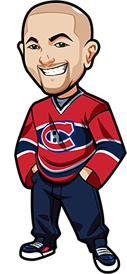 Follow @BetNHL
As we've said before on BetNHL – one thing we want to focus on this season is expanding the current content. We want to go beyond just NHL Tips and cover everything hockey – from books to video games to fantasy hockey etc.
Today I'm going to be providing a book review of the book Welcome To Maple Leaf Gardens. This book is brought to us by Graig Abel and Lance Hornby and has the sub-title "Photographs and Memories from Canada's Most Famous Arena".
It is published by ECW Press. Graig Abel was the Leafs official photographer and it is photographs taken by him with lots of stories and anecdotes thrown in.
Here is a copy of the cover of the book: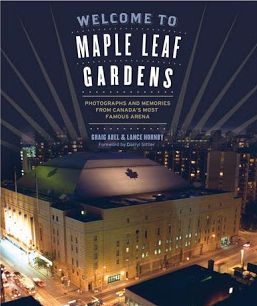 Now this is quite a simple book to review. Welcome To Maple Leaf Gardens easily falls under the "coffee table book" category as it's a fantastic book to skim through. It's full of amazing pictures throughout the history of Maple Leaf Gardens.
Here are a few examples of the moments captures within Welcome To Maple Leaf Gardens:
The streaker who paraded on the ice with the Leafs #1 Sign
Pictures of the exhibition games against the Russian teams
Doug Gilmoure battling it out with three Islanders players
Pictures of the locker room featuring the jerseys of Sundin, Joseph and Domi
A fight featuring Gary Leeman and Denis Savard! "Fight" be me thrown around a bit too loosely there
There are no pictures of the Leafs last Stanley Cup win because cameras were not invented yet.
Of course it's not all hockey. Some other great memories captured within this book include:
Van Halen rocking the hell out
Some great pictures of the Toronto Rock lacrosse team
The Tennis greats like McEngore, Borg and Connors all playing at the Gardens
And so many more awesome memories that show how versatile the Gardens was.
There's also a page with no less than FOUR headshots of Cliff Fletcher. If you like looking at Cliff Fletcher then this book is for you!
Really though – this is a terrific book. Abel was the official photographer for the Leafs and has captured some amazing moments over the years. However where the enjoyment in the book really lies is with the stories and memories from the writers behind the photographs.
When I got the book, initially I thought it was just going to be a general history – but there are lots of unique pictures in there of great moments with some awesome stories to back it up.
Some fun personal stories like his new camera setting off an infrared beam that was distracting the players, and some historic moments captured and remembered both big and small, like Rick St. Croix getting stretchered off but no-one being able to figure out how to get the stretcher off the ice, and memories of Team Canada.
This is the type of book that it's easy to determine whether you want to buy it or not. If you are a Leafs fan, this should be on your coffee table. If you're even a Canadian hockey fan I'd recommend getting it.
If you're just a general hockey fan then it depends more on your tastes. If you're a fan of these type of historical photography books then I'd highly recommend it – the stories and variety of pictures make it really worth getting.
Me personally? I enjoyed taking a trip down someone elses memory lane, learning new memories and reliving memories that I also had. I'm a sucker for these type of books, but I have to say I enjoyed it a lot more than usual due to all of the anecdotes and little stories.
If anything – it's made my Christmas shopping a lot easier! With 10 Canadian hockey fans in my family, that's 10 less gifts I need to think about this year!
Follow @BetNHL
BetNHL.ca » Reviews » Welcome To Maple Leaf Gardens Book Review