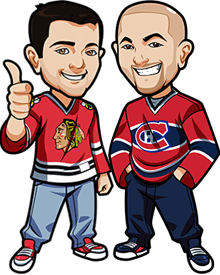 Follow @BetNHL
First of all major props to the people who are in AWST and follow the NHL!
Not sure how you guys do it. 2am and 3am kickoffs at times that's gotta be brutal.
Anyway this is the 2018/2019 NHL Printable Schedule in AWST – Australian Western Standard Time.
Can be tricky doing the Aussie timezones due to jumping a day ahead but I think we did it – you're only 12 hours ahead of EST so it kind of makes it a bit easier we believe.
We'll check as the season begins for accuracy and same in regards to any changes made with savings times etc but if you spot an issue hit us up at betnhl.ca@gmail.com
2018/2019 NHL Schedule in AWST – Australian Western Standard Time
| Date: | Road: | Home: | Time: |
| --- | --- | --- | --- |
| Thursday, October 04, 2018 | Canadiens | Maple Leafs | 7AM AWST |
| Thursday, October 04, 2018 | Bruins | Capitals | 7:30AM AWST |
| Thursday, October 04, 2018 | Flames | Canucks | 10AM AWST |
| Thursday, October 04, 2018 | Ducks | Sharks | 10:30AM AWST |
| Friday, October 05, 2018 | Bruins | Sabres | 7AM AWST |
| Friday, October 05, 2018 | Predators | Rangers | 7AM AWST |
| Friday, October 05, 2018 | Capitals | Penguins | 7AM AWST |
| Friday, October 05, 2018 | Islanders | Hurricanes | 7AM AWST |
| Friday, October 05, 2018 | Blackhawks | Senators | 7:30AM AWST |
| Friday, October 05, 2018 | Blue Jackets | Red Wings | 7:30AM AWST |
| Friday, October 05, 2018 | Jets | Blues | 8AM AWST |
| Friday, October 05, 2018 | Coyotes | Stars | 8:30AM AWST |
| Friday, October 05, 2018 | Wild | Avalanche | 9AM AWST |
| Friday, October 05, 2018 | Flyers | Golden Knights | 10AM AWST |
| Saturday, October 06, 2018 | Hurricanes | Blue Jackets | 7AM AWST |
| Saturday, October 06, 2018 | Sharks | Kings | 10:30AM AWST |
| Sunday, October 07, 2018 | Edmonton Oilers | Devils | 1AM AWST |
| Sunday, October 07, 2018 | Jets | Stars | 7AM AWST |
| Sunday, October 07, 2018 | Rangers | Sabres | 7AM AWST |
| Sunday, October 07, 2018 | Senators | Maple Leafs | 7AM AWST |
| Sunday, October 07, 2018 | Panthers | Lightning | 7AM AWST |
| Sunday, October 07, 2018 | Predators | Islanders | 7AM AWST |
| Sunday, October 07, 2018 | Canadiens | Penguins | 7AM AWST |
| Sunday, October 07, 2018 | Blackhawks | Blues | 8AM AWST |
| Sunday, October 07, 2018 | Golden Knights | Wild | 8AM AWST |
| Sunday, October 07, 2018 | Ducks | Coyotes | 9AM AWST |
| Sunday, October 07, 2018 | Flyers | Avalanche | 9AM AWST |
| Sunday, October 07, 2018 | Canucks | Flames | 10AM AWST |
| Monday, October 08, 2018 | Rangers | Hurricanes | 5AM AWST |
| Monday, October 08, 2018 | Maple Leafs | Blackhawks | 7AM AWST |
| Monday, October 08, 2018 | Red Wings | Kings | 10:30AM AWST |
| Tuesday, October 09, 2018 | Senators | Bruins | 1AM AWST |
| Tuesday, October 09, 2018 | Sharks | Islanders | 1AM AWST |
| Tuesday, October 09, 2018 | Golden Knights | Sabres | 3AM AWST |
| Tuesday, October 09, 2018 | Red Wings | Ducks | 10AM AWST |
| Wednesday, October 10, 2018 | Sharks | Flyers | 7AM AWST |
| Wednesday, October 10, 2018 | Canucks | Hurricanes | 7AM AWST |
| Wednesday, October 10, 2018 | Avalanche | Blue Jackets | 7AM AWST |
| Wednesday, October 10, 2018 | Flames | Predators | 8AM AWST |
| Wednesday, October 10, 2018 | Kings | Jets | 8AM AWST |
| Wednesday, October 10, 2018 | Maple Leafs | Stars | 8:30AM AWST |
| Thursday, October 11, 2018 | Flyers | Senators | 7:30AM AWST |
| Thursday, October 11, 2018 | Golden Knights | Capitals | 8AM AWST |
| Thursday, October 11, 2018 | Coyotes | Ducks | 10AM AWST |
| Friday, October 12, 2018 | Edmonton Oilers | Bruins | 7AM AWST |
| Friday, October 12, 2018 | Avalanche | Sabres | 7AM AWST |
| Friday, October 12, 2018 | Blue Jackets | Panthers | 7AM AWST |
| Friday, October 12, 2018 | Capitals | Devils | 7AM AWST |
| Friday, October 12, 2018 | Sharks | Rangers | 7AM AWST |
| Friday, October 12, 2018 | Golden Knights | Penguins | 7AM AWST |
| Friday, October 12, 2018 | Kings | Canadiens | 7:30AM AWST |
| Friday, October 12, 2018 | Maple Leafs | Red Wings | 7:30AM AWST |
| Friday, October 12, 2018 | Canucks | Lightning | 7:30AM AWST |
| Friday, October 12, 2018 | Flames | Blues | 8AM AWST |
| Friday, October 12, 2018 | Jets | Predators | 8AM AWST |
| Friday, October 12, 2018 | Blackhawks | Wild | 8AM AWST |
| Sunday, October 14, 2018 | Edmonton Oilers | Rangers | 1AM AWST |
| Sunday, October 14, 2018 | Golden Knights | Flyers | 1AM AWST |
| Sunday, October 14, 2018 | Kings | Senators | 2AM AWST |
| Sunday, October 14, 2018 | Hurricanes | Wild | 6AM AWST |
| Sunday, October 14, 2018 | Red Wings | Bruins | 7AM AWST |
| Sunday, October 14, 2018 | Penguins | Canadiens | 7AM AWST |
| Sunday, October 14, 2018 | Blue Jackets | Lightning | 7AM AWST |
| Sunday, October 14, 2018 | Canucks | Panthers | 7AM AWST |
| Sunday, October 14, 2018 | Maple Leafs | Capitals | 7AM AWST |
| Sunday, October 14, 2018 | Islanders | Predators | 8AM AWST |
| Sunday, October 14, 2018 | Ducks | Stars | 8AM AWST |
| Sunday, October 14, 2018 | Blues | Blackhawks | 8:30AM AWST |
| Sunday, October 14, 2018 | Sabres | Coyotes | 9AM AWST |
| Sunday, October 14, 2018 | Flames | Avalanche | 10AM AWST |
| Monday, October 15, 2018 | Sharks | Devils | 1AM AWST |
| Monday, October 15, 2018 | Ducks | Blues | 7AM AWST |
| Monday, October 15, 2018 | Hurricanes | Jets | 7AM AWST |
| Tuesday, October 16, 2018 | Kings | Maple Leafs | 7:30AM AWST |
| Tuesday, October 16, 2018 | Red Wings | Canadiens | 7:30AM AWST |
| Tuesday, October 16, 2018 | Stars | Senators | 7:30AM AWST |
| Tuesday, October 16, 2018 | Wild | Predators | 8AM AWST |
| Wednesday, October 17, 2018 | Stars | Devils | 7AM AWST |
| Wednesday, October 17, 2018 | Avalanche | Rangers | 7AM AWST |
| Wednesday, October 17, 2018 | Panthers | Flyers | 7AM AWST |
| Wednesday, October 17, 2018 | Canucks | Penguins | 7AM AWST |
| Wednesday, October 17, 2018 | Hurricanes | Lightning | 7:30AM AWST |
| Wednesday, October 17, 2018 | Coyotes | Wild | 8AM AWST |
| Wednesday, October 17, 2018 | Edmonton Oilers | Jets | 8AM AWST |
| Wednesday, October 17, 2018 | Sabres | Golden Knights | 10AM AWST |
| Thursday, October 18, 2018 | Blues | Canadiens | 7AM AWST |
| Thursday, October 18, 2018 | Rangers | Capitals | 7AM AWST |
| Thursday, October 18, 2018 | Bruins | Flames | 9:30PM AWST |
| Thursday, October 18, 2018 | Islanders | Ducks | 10AM AWST |
| Friday, October 19, 2018 | Penguins | Maple Leafs | 7AM AWST |
| Friday, October 19, 2018 | Avalanche | Devils | 7AM AWST |
| Friday, October 19, 2018 | Flyers | Blue Jackets | 7AM AWST |
| Friday, October 19, 2018 | Red Wings | Lightning | 7:30AM AWST |
| Friday, October 19, 2018 | Canucks | Jets | 8AM AWST |
| Friday, October 19, 2018 | Coyotes | Blackhawks | 8:30AM AWST |
| Friday, October 19, 2018 | Bruins | Edmonton Oilers | 9AM AWST |
| Friday, October 19, 2018 | Islanders | Kings | 10:30AM AWST |
| Friday, October 19, 2018 | Sabres | Sharks | 10:30AM AWST |
| Saturday, October 20, 2018 | Panthers | Capitals | 7AM AWST |
| Saturday, October 20, 2018 | Wild | Stars | 8AM AWST |
| Saturday, October 20, 2018 | Predators | Flames | 9AM AWST |
| Sunday, October 21, 2018 | Devils | Flyers | 1AM AWST |
| Sunday, October 21, 2018 | Avalanche | Hurricanes | 1AM AWST |
| Sunday, October 21, 2018 | Coyotes | Jets | 3AM AWST |
| Sunday, October 21, 2018 | Sabres | Kings | 4AM AWST |
| Sunday, October 21, 2018 | Blues | Maple Leafs | 7AM AWST |
| Sunday, October 21, 2018 | Canadiens | Senators | 7AM AWST |
| Sunday, October 21, 2018 | Red Wings | Panthers | 7AM AWST |
| Sunday, October 21, 2018 | Blackhawks | Blue Jackets | 7AM AWST |
| Sunday, October 21, 2018 | Lightning | Wild | 8AM AWST |
| Sunday, October 21, 2018 | Bruins | Canucks | 10AM AWST |
| Sunday, October 21, 2018 | Ducks | Golden Knights | 10AM AWST |
| Sunday, October 21, 2018 | Predators | Edmonton Oilers | 10AM AWST |
| Sunday, October 21, 2018 | Islanders | Sharks | 10:30AM AWST |
| Monday, October 22, 2018 | Lightning | Blackhawks | 7AM AWST |
| Monday, October 22, 2018 | Flames | Rangers | 7AM AWST |
| Monday, October 22, 2018 | Sabres | Ducks | 8AM AWST |
| Tuesday, October 23, 2018 | Avalanche | Flyers | 7AM AWST |
| Tuesday, October 23, 2018 | Hurricanes | Red Wings | 7:30AM AWST |
| Tuesday, October 23, 2018 | Blues | Jets | 8AM AWST |
| Tuesday, October 23, 2018 | Capitals | Canucks | 10AM AWST |
| Wednesday, October 24, 2018 | Panthers | Rangers | 7AM AWST |
| Wednesday, October 24, 2018 | Coyotes | Blue Jackets | 7AM AWST |
| Wednesday, October 24, 2018 | Flames | Canadiens | 7:30AM AWST |
| Wednesday, October 24, 2018 | Bruins | Senators | 7:30AM AWST |
| Wednesday, October 24, 2018 | Sharks | Predators | 8AM AWST |
| Wednesday, October 24, 2018 | Ducks | Blackhawks | 8:30AM AWST |
| Wednesday, October 24, 2018 | Kings | Stars | 8:30AM AWST |
| Wednesday, October 24, 2018 | Penguins | Edmonton Oilers | 9AM AWST |
| Thursday, October 25, 2018 | Maple Leafs | Jets | 7AM AWST |
| Thursday, October 25, 2018 | Panthers | Islanders | 7AM AWST |
| Thursday, October 25, 2018 | Lightning | Avalanche | 9:30PM AWST |
| Thursday, October 25, 2018 | Canucks | Golden Knights | 10AM AWST |
| Friday, October 26, 2018 | Flyers | Bruins | 7AM AWST |
| Friday, October 26, 2018 | Canadiens | Sabres | 7AM AWST |
| Friday, October 26, 2018 | Predators | Devils | 7AM AWST |
| Friday, October 26, 2018 | Blue Jackets | Blues | 8AM AWST |
| Friday, October 26, 2018 | Kings | Wild | 8AM AWST |
| Friday, October 26, 2018 | Rangers | Blackhawks | 8:30AM AWST |
| Friday, October 26, 2018 | Ducks | Stars | 8:30AM AWST |
| Friday, October 26, 2018 | Penguins | Flames | 9AM AWST |
| Friday, October 26, 2018 | Capitals | Edmonton Oilers | 9AM AWST |
| Friday, October 26, 2018 | Canucks | Coyotes | 10AM AWST |
| Saturday, October 27, 2018 | Lightning | Golden Knights | 6AM AWST |
| Saturday, October 27, 2018 | Jets | Red Wings | 7:30AM AWST |
| Saturday, October 27, 2018 | Sharks | Hurricanes | 7:30AM AWST |
| Saturday, October 27, 2018 | Senators | Avalanche | 9AM AWST |
| Sunday, October 28, 2018 | Panthers | Devils | 1AM AWST |
| Sunday, October 28, 2018 | Islanders | Flyers | 1AM AWST |
| Sunday, October 28, 2018 | Edmonton Oilers | Predators | 3AM AWST |
| Sunday, October 28, 2018 | Capitals | Flames | 4AM AWST |
| Sunday, October 28, 2018 | Canadiens | Bruins | 7AM AWST |
| Sunday, October 28, 2018 | Jets | Maple Leafs | 7AM AWST |
| Sunday, October 28, 2018 | Sabres | Blue Jackets | 7AM AWST |
| Sunday, October 28, 2018 | Blackhawks | Blues | 8AM AWST |
| Sunday, October 28, 2018 | Avalanche | Wild | 8AM AWST |
| Sunday, October 28, 2018 | Lightning | Coyotes | 9AM AWST |
| Sunday, October 28, 2018 | Penguins | Canucks | 10AM AWST |
| Monday, October 29, 2018 | Rangers | Kings | 3:30AM AWST |
| Monday, October 29, 2018 | Stars | Red Wings | 5AM AWST |
| Monday, October 29, 2018 | Islanders | Hurricanes | 5AM AWST |
| Monday, October 29, 2018 | Edmonton Oilers | Blackhawks | 6AM AWST |
| Monday, October 29, 2018 | Senators | Golden Knights | 8AM AWST |
| Monday, October 29, 2018 | Sharks | Ducks | 8AM AWST |
| Tuesday, October 30, 2018 | Flames | Maple Leafs | 7AM AWST |
| Tuesday, October 30, 2018 | Wild | Canucks | 10AM AWST |
| Wednesday, October 31, 2018 | Flames | Sabres | 7AM AWST |
| Wednesday, October 31, 2018 | Islanders | Penguins | 7AM AWST |
| Wednesday, October 31, 2018 | Bruins | Hurricanes | 7AM AWST |
| Wednesday, October 31, 2018 | Red Wings | Blue Jackets | 7AM AWST |
| Wednesday, October 31, 2018 | Stars | Canadiens | 7:30AM AWST |
| Wednesday, October 31, 2018 | Devils | Lightning | 7:30AM AWST |
| Wednesday, October 31, 2018 | Golden Knights | Predators | 8AM AWST |
| Wednesday, October 31, 2018 | Wild | Edmonton Oilers | 9AM AWST |
| Wednesday, October 31, 2018 | Senators | Coyotes | 10AM AWST |
| Wednesday, October 31, 2018 | Flyers | Ducks | 10AM AWST |
| Wednesday, October 31, 2018 | Rangers | Sharks | 10:30AM AWST |
| Thursday, November 01, 2018 | Blackhawks | Canucks | 10AM AWST |
| Friday, November 02, 2018 | Jets | Panthers | 2AM AWST |
| Friday, November 02, 2018 | Stars | Maple Leafs | 7AM AWST |
| Friday, November 02, 2018 | Penguins | Islanders | 7AM AWST |
| Friday, November 02, 2018 | Capitals | Canadiens | 7:30AM AWST |
| Friday, November 02, 2018 | Sabres | Senators | 7:30AM AWST |
| Friday, November 02, 2018 | Devils | Red Wings | 7:30AM AWST |
| Friday, November 02, 2018 | Predators | Lightning | 7:30AM AWST |
| Friday, November 02, 2018 | Golden Knights | Blues | 8AM AWST |
| Friday, November 02, 2018 | Avalanche | Flames | 9AM AWST |
| Friday, November 02, 2018 | Blackhawks | Edmonton Oilers | 9AM AWST |
| Friday, November 02, 2018 | Rangers | Ducks | 10AM AWST |
| Friday, November 02, 2018 | Flyers | Kings | 10:30AM AWST |
| Friday, November 02, 2018 | Blue Jackets | Sharks | 10:30AM AWST |
| Saturday, November 03, 2018 | Panthers | Jets | 2AM AWST |
| Saturday, November 03, 2018 | Avalanche | Canucks | 10AM AWST |
| Saturday, November 03, 2018 | Hurricanes | Coyotes | 10AM AWST |
| Sunday, November 04, 2018 | Senators | Sabres | 1AM AWST |
| Sunday, November 04, 2018 | Lightning | Canadiens | 7AM AWST |
| Sunday, November 04, 2018 | Edmonton Oilers | Red Wings | 7AM AWST |
| Sunday, November 04, 2018 | Devils | Islanders | 7AM AWST |
| Sunday, November 04, 2018 | Maple Leafs | Penguins | 7AM AWST |
| Sunday, November 04, 2018 | Stars | Capitals | 7AM AWST |
| Sunday, November 04, 2018 | Wild | Blues | 8AM AWST |
| Sunday, November 04, 2018 | Bruins | Predators | 8AM AWST |
| Sunday, November 04, 2018 | Hurricanes | Golden Knights | 10AM AWST |
| Sunday, November 04, 2018 | Blackhawks | Flames | 10AM AWST |
| Sunday, November 04, 2018 | Blue Jackets | Kings | 10:30AM AWST |
| Sunday, November 04, 2018 | Flyers | Sharks | 10:30AM AWST |
| Monday, November 05, 2018 | Lightning | Senators | 7AM AWST |
| Monday, November 05, 2018 | Sabres | Rangers | 7AM AWST |
| Monday, November 05, 2018 | Blue Jackets | Ducks | 9AM AWST |
| Tuesday, November 06, 2018 | Stars | Bruins | 7AM AWST |
| Tuesday, November 06, 2018 | Canadiens | Islanders | 7AM AWST |
| Tuesday, November 06, 2018 | Devils | Penguins | 7AM AWST |
| Tuesday, November 06, 2018 | Edmonton Oilers | Capitals | 7AM AWST |
| Tuesday, November 06, 2018 | Flyers | Coyotes | 9AM AWST |
| Wednesday, November 07, 2018 | Golden Knights | Maple Leafs | 7AM AWST |
| Wednesday, November 07, 2018 | Canadiens | Rangers | 7AM AWST |
| Wednesday, November 07, 2018 | Stars | Blue Jackets | 7AM AWST |
| Wednesday, November 07, 2018 | Devils | Senators | 7:30AM AWST |
| Wednesday, November 07, 2018 | Canucks | Red Wings | 7:30AM AWST |
| Wednesday, November 07, 2018 | Edmonton Oilers | Lightning | 7:30AM AWST |
| Wednesday, November 07, 2018 | Hurricanes | Blues | 8AM AWST |
| Wednesday, November 07, 2018 | Ducks | Kings | 10:30AM AWST |
| Wednesday, November 07, 2018 | Wild | Sharks | 10:30AM AWST |
| Thursday, November 08, 2018 | Penguins | Capitals | 7:30AM AWST |
| Thursday, November 08, 2018 | Predators | Avalanche | 10AM AWST |
| Thursday, November 08, 2018 | Flames | Ducks | 10:30AM AWST |
| Friday, November 09, 2018 | Canucks | Bruins | 7AM AWST |
| Friday, November 09, 2018 | Edmonton Oilers | Panthers | 7AM AWST |
| Friday, November 09, 2018 | Coyotes | Flyers | 7AM AWST |
| Friday, November 09, 2018 | Sabres | Canadiens | 7:30AM AWST |
| Friday, November 09, 2018 | Golden Knights | Senators | 7:30AM AWST |
| Friday, November 09, 2018 | Islanders | Lightning | 7:30AM AWST |
| Friday, November 09, 2018 | Hurricanes | Blackhawks | 8:30AM AWST |
| Friday, November 09, 2018 | Sharks | Stars | 8:30AM AWST |
| Friday, November 09, 2018 | Wild | Kings | 10:30AM AWST |
| Saturday, November 10, 2018 | Devils | Maple Leafs | 7AM AWST |
| Saturday, November 10, 2018 | Blue Jackets | Capitals | 7AM AWST |
| Saturday, November 10, 2018 | Rangers | Red Wings | 7:30AM AWST |
| Saturday, November 10, 2018 | Sharks | Blues | 8AM AWST |
| Saturday, November 10, 2018 | Avalanche | Jets | 8AM AWST |
| Saturday, November 10, 2018 | Wild | Ducks | 10AM AWST |
| Sunday, November 11, 2018 | Canucks | Sabres | 1AM AWST |
| Sunday, November 11, 2018 | Blackhawks | Flyers | 1AM AWST |
| Sunday, November 11, 2018 | Predators | Stars | 2AM AWST |
| Sunday, November 11, 2018 | Maple Leafs | Bruins | 7AM AWST |
| Sunday, November 11, 2018 | Golden Knights | Canadiens | 7AM AWST |
| Sunday, November 11, 2018 | Senators | Lightning | 7AM AWST |
| Sunday, November 11, 2018 | Islanders | Panthers | 7AM AWST |
| Sunday, November 11, 2018 | Coyotes | Penguins | 7AM AWST |
| Sunday, November 11, 2018 | Red Wings | Hurricanes | 7AM AWST |
| Sunday, November 11, 2018 | Rangers | Blue Jackets | 7AM AWST |
| Sunday, November 11, 2018 | Flames | Kings | 10AM AWST |
| Monday, November 12, 2018 | Wild | Blues | 3AM AWST |
| Monday, November 12, 2018 | Senators | Panthers | 5AM AWST |
| Monday, November 12, 2018 | Coyotes | Capitals | 5AM AWST |
| Monday, November 12, 2018 | Devils | Jets | 7AM AWST |
| Monday, November 12, 2018 | Golden Knights | Bruins | 7AM AWST |
| Monday, November 12, 2018 | Flames | Sharks | 9AM AWST |
| Monday, November 12, 2018 | Avalanche | Edmonton Oilers | 9:30PM AWST |
| Tuesday, November 13, 2018 | Canucks | Rangers | 7AM AWST |
| Tuesday, November 13, 2018 | Blackhawks | Hurricanes | 7AM AWST |
| Tuesday, November 13, 2018 | Blue Jackets | Stars | 8:30AM AWST |
| Tuesday, November 13, 2018 | Predators | Ducks | 10AM AWST |
| Wednesday, November 14, 2018 | Lightning | Sabres | 7AM AWST |
| Wednesday, November 14, 2018 | Penguins | Devils | 7AM AWST |
| Wednesday, November 14, 2018 | Canucks | Islanders | 7AM AWST |
| Wednesday, November 14, 2018 | Panthers | Flyers | 7AM AWST |
| Wednesday, November 14, 2018 | Coyotes | Red Wings | 7:30AM AWST |
| Wednesday, November 14, 2018 | Capitals | Wild | 8AM AWST |
| Wednesday, November 14, 2018 | Canadiens | Edmonton Oilers | 9AM AWST |
| Wednesday, November 14, 2018 | Maple Leafs | Kings | 10:30AM AWST |
| Wednesday, November 14, 2018 | Predators | Sharks | 10:30AM AWST |
| Thursday, November 15, 2018 | Blues | Blackhawks | 8AM AWST |
| Thursday, November 15, 2018 | Capitals | Jets | 8AM AWST |
| Thursday, November 15, 2018 | Bruins | Avalanche | 10AM AWST |
| Thursday, November 15, 2018 | Ducks | Golden Knights | 10:30AM AWST |
| Friday, November 16, 2018 | Rangers | Islanders | 7AM AWST |
| Friday, November 16, 2018 | Devils | Flyers | 7AM AWST |
| Friday, November 16, 2018 | Lightning | Penguins | 7AM AWST |
| Friday, November 16, 2018 | Panthers | Blue Jackets | 7AM AWST |
| Friday, November 16, 2018 | Red Wings | Senators | 7:30AM AWST |
| Friday, November 16, 2018 | Canucks | Wild | 8AM AWST |
| Friday, November 16, 2018 | Canadiens | Flames | 9AM AWST |
| Friday, November 16, 2018 | Predators | Coyotes | 9AM AWST |
| Friday, November 16, 2018 | Maple Leafs | Sharks | 10:30AM AWST |
| Saturday, November 17, 2018 | Bruins | Stars | 8AM AWST |
| Saturday, November 17, 2018 | Sabres | Jets | 8AM AWST |
| Saturday, November 17, 2018 | Kings | Blackhawks | 8:30AM AWST |
| Saturday, November 17, 2018 | Capitals | Avalanche | 9AM AWST |
| Saturday, November 17, 2018 | Blues | Golden Knights | 10AM AWST |
| Saturday, November 17, 2018 | Maple Leafs | Ducks | 10AM AWST |
| Sunday, November 18, 2018 | Red Wings | Devils | 1AM AWST |
| Sunday, November 18, 2018 | Lightning | Flyers | 1AM AWST |
| Sunday, November 18, 2018 | Sabres | Wild | 6AM AWST |
| Sunday, November 18, 2018 | Canadiens | Canucks | 7AM AWST |
| Sunday, November 18, 2018 | Penguins | Senators | 7AM AWST |
| Sunday, November 18, 2018 | Panthers | Rangers | 7AM AWST |
| Sunday, November 18, 2018 | Blue Jackets | Hurricanes | 7AM AWST |
| Sunday, November 18, 2018 | Bruins | Coyotes | 8AM AWST |
| Sunday, November 18, 2018 | Kings | Predators | 8AM AWST |
| Sunday, November 18, 2018 | Edmonton Oilers | Flames | 10AM AWST |
| Sunday, November 18, 2018 | Blues | Sharks | 10:30AM AWST |
| Monday, November 19, 2018 | Stars | Islanders | 1AM AWST |
| Monday, November 19, 2018 | Devils | Hurricanes | 5AM AWST |
| Monday, November 19, 2018 | Wild | Blackhawks | 6AM AWST |
| Monday, November 19, 2018 | Avalanche | Ducks | 8AM AWST |
| Monday, November 19, 2018 | Golden Knights | Edmonton Oilers | 8AM AWST |
| Tuesday, November 20, 2018 | Blue Jackets | Maple Leafs | 7AM AWST |
| Tuesday, November 20, 2018 | Stars | Rangers | 7AM AWST |
| Tuesday, November 20, 2018 | Sabres | Penguins | 7AM AWST |
| Tuesday, November 20, 2018 | Capitals | Canadiens | 7:30AM AWST |
| Tuesday, November 20, 2018 | Panthers | Senators | 7:30AM AWST |
| Tuesday, November 20, 2018 | Kings | Blues | 8AM AWST |
| Tuesday, November 20, 2018 | Lightning | Predators | 8AM AWST |
| Tuesday, November 20, 2018 | Golden Knights | Flames | 9AM AWST |
| Tuesday, November 20, 2018 | Jets | Canucks | 10AM AWST |
| Wednesday, November 21, 2018 | Edmonton Oilers | Sharks | 10:30AM AWST |
| Thursday, November 22, 2018 | Flyers | Sabres | 7AM AWST |
| Thursday, November 22, 2018 | Canadiens | Devils | 7AM AWST |
| Thursday, November 22, 2018 | Islanders | Rangers | 7AM AWST |
| Thursday, November 22, 2018 | Stars | Penguins | 7AM AWST |
| Thursday, November 22, 2018 | Blackhawks | Capitals | 7AM AWST |
| Thursday, November 22, 2018 | Maple Leafs | Hurricanes | 7AM AWST |
| Thursday, November 22, 2018 | Bruins | Red Wings | 7:30AM AWST |
| Thursday, November 22, 2018 | Panthers | Lightning | 7:30AM AWST |
| Thursday, November 22, 2018 | Blues | Predators | 8AM AWST |
| Thursday, November 22, 2018 | Senators | Wild | 8AM AWST |
| Thursday, November 22, 2018 | Golden Knights | Coyotes | 9AM AWST |
| Thursday, November 22, 2018 | Canucks | Ducks | 10AM AWST |
| Thursday, November 22, 2018 | Jets | Flames | 10AM AWST |
| Thursday, November 22, 2018 | Avalanche | Kings | 10:30AM AWST |
| Saturday, November 24, 2018 | Rangers | Flyers | 1AM AWST |
| Saturday, November 24, 2018 | Edmonton Oilers | Ducks | 4AM AWST |
| Saturday, November 24, 2018 | Jets | Wild | 4AM AWST |
| Saturday, November 24, 2018 | Canadiens | Sabres | 4AM AWST |
| Saturday, November 24, 2018 | Islanders | Devils | 4AM AWST |
| Saturday, November 24, 2018 | Red Wings | Capitals | 4AM AWST |
| Saturday, November 24, 2018 | Flames | Golden Knights | 6AM AWST |
| Saturday, November 24, 2018 | Maple Leafs | Blue Jackets | 7AM AWST |
| Saturday, November 24, 2018 | Penguins | Bruins | 7:30AM AWST |
| Saturday, November 24, 2018 | Blackhawks | Lightning | 7:30AM AWST |
| Saturday, November 24, 2018 | Panthers | Hurricanes | 7:30AM AWST |
| Saturday, November 24, 2018 | Avalanche | Coyotes | 8AM AWST |
| Saturday, November 24, 2018 | Predators | Blues | 8AM AWST |
| Saturday, November 24, 2018 | Senators | Stars | 8AM AWST |
| Saturday, November 24, 2018 | Canucks | Sharks | 9AM AWST |
| Sunday, November 25, 2018 | Capitals | Rangers | 2AM AWST |
| Sunday, November 25, 2018 | Jets | Blues | 7AM AWST |
| Sunday, November 25, 2018 | Flyers | Maple Leafs | 7AM AWST |
| Sunday, November 25, 2018 | Bruins | Canadiens | 7AM AWST |
| Sunday, November 25, 2018 | Sabres | Red Wings | 7AM AWST |
| Sunday, November 25, 2018 | Blackhawks | Panthers | 7AM AWST |
| Sunday, November 25, 2018 | Hurricanes | Islanders | 7AM AWST |
| Sunday, November 25, 2018 | Blue Jackets | Penguins | 7AM AWST |
| Sunday, November 25, 2018 | Stars | Avalanche | 9AM AWST |
| Sunday, November 25, 2018 | Sharks | Golden Knights | 10AM AWST |
| Sunday, November 25, 2018 | Canucks | Kings | 10AM AWST |
| Monday, November 26, 2018 | Flames | Coyotes | 3AM AWST |
| Monday, November 26, 2018 | Devils | Lightning | 7AM AWST |
| Monday, November 26, 2018 | Ducks | Predators | 8AM AWST |
| Monday, November 26, 2018 | Edmonton Oilers | Kings | 10:30AM AWST |
| Tuesday, November 27, 2018 | Bruins | Maple Leafs | 7AM AWST |
| Tuesday, November 27, 2018 | Devils | Panthers | 7AM AWST |
| Tuesday, November 27, 2018 | Capitals | Islanders | 7AM AWST |
| Tuesday, November 27, 2018 | Senators | Rangers | 7AM AWST |
| Tuesday, November 27, 2018 | Blue Jackets | Red Wings | 7:30AM AWST |
| Wednesday, November 28, 2018 | Sharks | Sabres | 7AM AWST |
| Wednesday, November 28, 2018 | Senators | Flyers | 7AM AWST |
| Wednesday, November 28, 2018 | Hurricanes | Canadiens | 7:30AM AWST |
| Wednesday, November 28, 2018 | Ducks | Lightning | 7:30AM AWST |
| Wednesday, November 28, 2018 | Avalanche | Predators | 8AM AWST |
| Wednesday, November 28, 2018 | Coyotes | Wild | 8AM AWST |
| Wednesday, November 28, 2018 | Penguins | Jets | 8AM AWST |
| Wednesday, November 28, 2018 | Golden Knights | Blackhawks | 8:30AM AWST |
| Wednesday, November 28, 2018 | Stars | Edmonton Oilers | 9AM AWST |
| Wednesday, November 28, 2018 | Kings | Canucks | 10AM AWST |
| Thursday, November 29, 2018 | Blues | Red Wings | 7AM AWST |
| Thursday, November 29, 2018 | Ducks | Panthers | 7AM AWST |
| Thursday, November 29, 2018 | Sharks | Maple Leafs | 7:30AM AWST |
| Thursday, November 29, 2018 | Stars | Flames | 9AM AWST |
| Thursday, November 29, 2018 | Penguins | Avalanche | 9:30PM AWST |
| Friday, November 30, 2018 | Islanders | Bruins | 7AM AWST |
| Friday, November 30, 2018 | Wild | Blue Jackets | 7AM AWST |
| Friday, November 30, 2018 | Rangers | Senators | 7:30AM AWST |
| Friday, November 30, 2018 | Sabres | Lightning | 7:30AM AWST |
| Friday, November 30, 2018 | Coyotes | Predators | 8AM AWST |
| Friday, November 30, 2018 | Blackhawks | Jets | 8AM AWST |
| Friday, November 30, 2018 | Kings | Edmonton Oilers | 9AM AWST |
| Friday, November 30, 2018 | Golden Knights | Canucks | 10AM AWST |
| Saturday, December 01, 2018 | Sabres | Panthers | 7AM AWST |
| Saturday, December 01, 2018 | Devils | Capitals | 7AM AWST |
| Saturday, December 01, 2018 | Ducks | Hurricanes | 7:30AM AWST |
| Saturday, December 01, 2018 | Blues | Avalanche | 9AM AWST |
| Saturday, December 01, 2018 | Kings | Flames | 9AM AWST |
| Sunday, December 02, 2018 | Sharks | Senators | 2AM AWST |
| Sunday, December 02, 2018 | Stars | Canucks | 4AM AWST |
| Sunday, December 02, 2018 | Maple Leafs | Wild | 7AM AWST |
| Sunday, December 02, 2018 | Red Wings | Bruins | 7AM AWST |
| Sunday, December 02, 2018 | Rangers | Canadiens | 7AM AWST |
| Sunday, December 02, 2018 | Lightning | Panthers | 7AM AWST |
| Sunday, December 02, 2018 | Jets | Devils | 7AM AWST |
| Sunday, December 02, 2018 | Blue Jackets | Islanders | 7AM AWST |
| Sunday, December 02, 2018 | Flyers | Penguins | 7AM AWST |
| Sunday, December 02, 2018 | Blues | Coyotes | 8AM AWST |
| Sunday, December 02, 2018 | Blackhawks | Predators | 8AM AWST |
| Sunday, December 02, 2018 | Golden Knights | Edmonton Oilers | 10AM AWST |
| Monday, December 03, 2018 | Ducks | Capitals | 3AM AWST |
| Monday, December 03, 2018 | Jets | Rangers | 6AM AWST |
| Monday, December 03, 2018 | Flames | Blackhawks | 7AM AWST |
| Monday, December 03, 2018 | Sharks | Canadiens | 7AM AWST |
| Monday, December 03, 2018 | Avalanche | Red Wings | 7AM AWST |
| Monday, December 03, 2018 | Hurricanes | Kings | 10:30AM AWST |
| Tuesday, December 04, 2018 | Lightning | Devils | 7AM AWST |
| Tuesday, December 04, 2018 | Sabres | Predators | 8AM AWST |
| Tuesday, December 04, 2018 | Edmonton Oilers | Stars | 8:30AM AWST |
| Wednesday, December 05, 2018 | Maple Leafs | Sabres | 7AM AWST |
| Wednesday, December 05, 2018 | Bruins | Panthers | 7AM AWST |
| Wednesday, December 05, 2018 | Jets | Islanders | 7AM AWST |
| Wednesday, December 05, 2018 | Avalanche | Penguins | 7AM AWST |
| Wednesday, December 05, 2018 | Flames | Blue Jackets | 7AM AWST |
| Wednesday, December 05, 2018 | Senators | Canadiens | 7:30AM AWST |
| Wednesday, December 05, 2018 | Lightning | Red Wings | 7:30AM AWST |
| Wednesday, December 05, 2018 | Wild | Canucks | 10AM AWST |
| Wednesday, December 05, 2018 | Capitals | Golden Knights | 10AM AWST |
| Wednesday, December 05, 2018 | Coyotes | Kings | 10:30AM AWST |
| Thursday, December 06, 2018 | Edmonton Oilers | Blues | 8AM AWST |
| Thursday, December 06, 2018 | Blackhawks | Ducks | 10:30AM AWST |
| Thursday, December 06, 2018 | Hurricanes | Sharks | 10:30AM AWST |
| Friday, December 07, 2018 | Red Wings | Maple Leafs | 7AM AWST |
| Friday, December 07, 2018 | Avalanche | Panthers | 7AM AWST |
| Friday, December 07, 2018 | Blue Jackets | Flyers | 7AM AWST |
| Friday, December 07, 2018 | Islanders | Penguins | 7AM AWST |
| Friday, December 07, 2018 | Canadiens | Senators | 7:30AM AWST |
| Friday, December 07, 2018 | Bruins | Lightning | 7:30AM AWST |
| Friday, December 07, 2018 | Wild | Flames | 9AM AWST |
| Friday, December 07, 2018 | Capitals | Coyotes | 9AM AWST |
| Friday, December 07, 2018 | Predators | Canucks | 10AM AWST |
| Friday, December 07, 2018 | Blackhawks | Golden Knights | 10AM AWST |
| Friday, December 07, 2018 | Devils | Kings | 10:30AM AWST |
| Saturday, December 08, 2018 | Sharks | Stars | 8AM AWST |
| Saturday, December 08, 2018 | Blues | Jets | 8AM AWST |
| Saturday, December 08, 2018 | Wild | Edmonton Oilers | 9AM AWST |
| Saturday, December 08, 2018 | Hurricanes | Ducks | 10AM AWST |
| Sunday, December 09, 2018 | Flyers | Sabres | 1AM AWST |
| Sunday, December 09, 2018 | Golden Knights | Kings | 4AM AWST |
| Sunday, December 09, 2018 | Maple Leafs | Bruins | 7AM AWST |
| Sunday, December 09, 2018 | Penguins | Senators | 7AM AWST |
| Sunday, December 09, 2018 | Islanders | Red Wings | 7AM AWST |
| Sunday, December 09, 2018 | Avalanche | Lightning | 7AM AWST |
| Sunday, December 09, 2018 | Rangers | Panthers | 7AM AWST |
| Sunday, December 09, 2018 | Capitals | Blue Jackets | 7AM AWST |
| Sunday, December 09, 2018 | Sharks | Coyotes | 8AM AWST |
| Sunday, December 09, 2018 | Predators | Flames | 10AM AWST |
| Monday, December 10, 2018 | Canucks | Blues | 3AM AWST |
| Monday, December 10, 2018 | Flyers | Jets | 3AM AWST |
| Monday, December 10, 2018 | Bruins | Senators | 5AM AWST |
| Monday, December 10, 2018 | Canadiens | Blackhawks | 6AM AWST |
| Monday, December 10, 2018 | Devils | Ducks | 8AM AWST |
| Monday, December 10, 2018 | Stars | Golden Knights | 9AM AWST |
| Monday, December 10, 2018 | Flames | Edmonton Oilers | 9AM AWST |
| Tuesday, December 11, 2018 | Penguins | Islanders | 7AM AWST |
| Tuesday, December 11, 2018 | Kings | Red Wings | 7:30AM AWST |
| Tuesday, December 11, 2018 | Rangers | Lightning | 7:30AM AWST |
| Tuesday, December 11, 2018 | Devils | Sharks | 10:30AM AWST |
| Wednesday, December 12, 2018 | Coyotes | Bruins | 7AM AWST |
| Wednesday, December 12, 2018 | Kings | Sabres | 7AM AWST |
| Wednesday, December 12, 2018 | Red Wings | Capitals | 7AM AWST |
| Wednesday, December 12, 2018 | Maple Leafs | Hurricanes | 7AM AWST |
| Wednesday, December 12, 2018 | Canucks | Blue Jackets | 7AM AWST |
| Wednesday, December 12, 2018 | Panthers | Blues | 8AM AWST |
| Wednesday, December 12, 2018 | Senators | Predators | 8AM AWST |
| Wednesday, December 12, 2018 | Canadiens | Wild | 8AM AWST |
| Wednesday, December 12, 2018 | Blackhawks | Jets | 8AM AWST |
| Wednesday, December 12, 2018 | Edmonton Oilers | Avalanche | 9AM AWST |
| Thursday, December 13, 2018 | Golden Knights | Islanders | 7AM AWST |
| Thursday, December 13, 2018 | Penguins | Blackhawks | 8AM AWST |
| Thursday, December 13, 2018 | Flyers | Flames | 8:30AM AWST |
| Thursday, December 13, 2018 | Stars | Ducks | 10AM AWST |
| Friday, December 14, 2018 | Coyotes | Sabres | 7AM AWST |
| Friday, December 14, 2018 | Kings | Blue Jackets | 7AM AWST |
| Friday, December 14, 2018 | Hurricanes | Canadiens | 7:30AM AWST |
| Friday, December 14, 2018 | Maple Leafs | Lightning | 7:30AM AWST |
| Friday, December 14, 2018 | Canucks | Predators | 8AM AWST |
| Friday, December 14, 2018 | Panthers | Wild | 8AM AWST |
| Friday, December 14, 2018 | Edmonton Oilers | Jets | 8AM AWST |
| Friday, December 14, 2018 | Stars | Sharks | 10:30AM AWST |
| Saturday, December 15, 2018 | Golden Knights | Devils | 7AM AWST |
| Saturday, December 15, 2018 | Coyotes | Rangers | 7AM AWST |
| Saturday, December 15, 2018 | Bruins | Penguins | 7AM AWST |
| Saturday, December 15, 2018 | Senators | Red Wings | 7:30AM AWST |
| Saturday, December 15, 2018 | Capitals | Hurricanes | 7:30AM AWST |
| Saturday, December 15, 2018 | Avalanche | Blues | 8AM AWST |
| Saturday, December 15, 2018 | Jets | Blackhawks | 8:30AM AWST |
| Saturday, December 15, 2018 | Flyers | Edmonton Oilers | 9AM AWST |
| Sunday, December 16, 2018 | Flames | Wild | 2AM AWST |
| Sunday, December 16, 2018 | Senators | Canadiens | 7AM AWST |
| Sunday, December 16, 2018 | Maple Leafs | Panthers | 7AM AWST |
| Sunday, December 16, 2018 | Red Wings | Islanders | 7AM AWST |
| Sunday, December 16, 2018 | Kings | Penguins | 7AM AWST |
| Sunday, December 16, 2018 | Sabres | Capitals | 7AM AWST |
| Sunday, December 16, 2018 | Ducks | Blue Jackets | 7AM AWST |
| Sunday, December 16, 2018 | Devils | Predators | 8AM AWST |
| Sunday, December 16, 2018 | Stars | Avalanche | 9AM AWST |
| Sunday, December 16, 2018 | Flyers | Canucks | 10AM AWST |
| Monday, December 17, 2018 | Golden Knights | Rangers | 1AM AWST |
| Monday, December 17, 2018 | Coyotes | Hurricanes | 1AM AWST |
| Monday, December 17, 2018 | Flames | Blues | 3AM AWST |
| Monday, December 17, 2018 | Sabres | Bruins | 5AM AWST |
| Monday, December 17, 2018 | Sharks | Blackhawks | 7AM AWST |
| Monday, December 17, 2018 | Lightning | Jets | 7AM AWST |
| Monday, December 17, 2018 | Edmonton Oilers | Canucks | 10AM AWST |
| Tuesday, December 18, 2018 | Ducks | Penguins | 7AM AWST |
| Tuesday, December 18, 2018 | Golden Knights | Blue Jackets | 7AM AWST |
| Tuesday, December 18, 2018 | Bruins | Canadiens | 7:30AM AWST |
| Tuesday, December 18, 2018 | Predators | Senators | 7:30AM AWST |
| Tuesday, December 18, 2018 | Islanders | Avalanche | 9AM AWST |
| Wednesday, December 19, 2018 | Panthers | Sabres | 7AM AWST |
| Wednesday, December 19, 2018 | Maple Leafs | Devils | 7AM AWST |
| Wednesday, December 19, 2018 | Ducks | Rangers | 7AM AWST |
| Wednesday, December 19, 2018 | Red Wings | Flyers | 7AM AWST |
| Wednesday, December 19, 2018 | Sharks | Wild | 8AM AWST |
| Wednesday, December 19, 2018 | Predators | Blackhawks | 8:30AM AWST |
| Wednesday, December 19, 2018 | Flames | Stars | 8:30AM AWST |
| Wednesday, December 19, 2018 | Blues | Edmonton Oilers | 9AM AWST |
| Wednesday, December 19, 2018 | Islanders | Coyotes | 9AM AWST |
| Wednesday, December 19, 2018 | Lightning | Canucks | 10AM AWST |
| Wednesday, December 19, 2018 | Jets | Kings | 10:30AM AWST |
| Thursday, December 20, 2018 | Penguins | Capitals | 8AM AWST |
| Thursday, December 20, 2018 | Canadiens | Avalanche | 8:30AM AWST |
| Friday, December 21, 2018 | Ducks | Bruins | 7AM AWST |
| Friday, December 21, 2018 | Panthers | Maple Leafs | 7AM AWST |
| Friday, December 21, 2018 | Predators | Flyers | 7AM AWST |
| Friday, December 21, 2018 | Wild | Penguins | 7AM AWST |
| Friday, December 21, 2018 | Red Wings | Hurricanes | 7AM AWST |
| Friday, December 21, 2018 | Devils | Blue Jackets | 7AM AWST |
| Friday, December 21, 2018 | Blackhawks | Stars | 8:30AM AWST |
| Friday, December 21, 2018 | Lightning | Flames | 9AM AWST |
| Friday, December 21, 2018 | Canadiens | Coyotes | 9AM AWST |
| Friday, December 21, 2018 | Blues | Canucks | 10AM AWST |
| Friday, December 21, 2018 | Islanders | Golden Knights | 10AM AWST |
| Friday, December 21, 2018 | Jets | Sharks | 10:30AM AWST |
| Saturday, December 22, 2018 | Senators | Devils | 7AM AWST |
| Saturday, December 22, 2018 | Sabres | Capitals | 7AM AWST |
| Saturday, December 22, 2018 | Blackhawks | Avalanche | 9AM AWST |
| Sunday, December 23, 2018 | Predators | Bruins | 1AM AWST |
| Sunday, December 23, 2018 | Blue Jackets | Flyers | 1AM AWST |
| Sunday, December 23, 2018 | Panthers | Red Wings | 2AM AWST |
| Sunday, December 23, 2018 | Canadiens | Golden Knights | 4AM AWST |
| Sunday, December 23, 2018 | Kings | Sharks | 4AM AWST |
| Sunday, December 23, 2018 | Blues | Flames | 4AM AWST |
| Sunday, December 23, 2018 | Avalanche | Coyotes | 7AM AWST |
| Sunday, December 23, 2018 | Ducks | Sabres | 7AM AWST |
| Sunday, December 23, 2018 | Rangers | Maple Leafs | 7AM AWST |
| Sunday, December 23, 2018 | Capitals | Senators | 7AM AWST |
| Sunday, December 23, 2018 | Penguins | Hurricanes | 7AM AWST |
| Sunday, December 23, 2018 | Stars | Wild | 8AM AWST |
| Sunday, December 23, 2018 | Jets | Canucks | 10AM AWST |
| Sunday, December 23, 2018 | Lightning | Edmonton Oilers | 10AM AWST |
| Monday, December 24, 2018 | Blue Jackets | Devils | 1AM AWST |
| Monday, December 24, 2018 | Bruins | Hurricanes | 5AM AWST |
| Monday, December 24, 2018 | Panthers | Blackhawks | 7AM AWST |
| Monday, December 24, 2018 | Flyers | Rangers | 7AM AWST |
| Monday, December 24, 2018 | Red Wings | Maple Leafs | 7:30AM AWST |
| Monday, December 24, 2018 | Kings | Golden Knights | 8AM AWST |
| Monday, December 24, 2018 | Coyotes | Sharks | 8AM AWST |
| Monday, December 24, 2018 | Islanders | Stars | 8AM AWST |
| Friday, December 28, 2018 | Devils | Bruins | 7AM AWST |
| Friday, December 28, 2018 | Blue Jackets | Rangers | 7AM AWST |
| Friday, December 28, 2018 | Red Wings | Penguins | 7AM AWST |
| Friday, December 28, 2018 | Hurricanes | Capitals | 7AM AWST |
| Friday, December 28, 2018 | Flyers | Lightning | 7:30AM AWST |
| Friday, December 28, 2018 | Sabres | Blues | 8AM AWST |
| Friday, December 28, 2018 | Stars | Predators | 8AM AWST |
| Friday, December 28, 2018 | Flames | Jets | 8AM AWST |
| Friday, December 28, 2018 | Wild | Blackhawks | 8:30AM AWST |
| Friday, December 28, 2018 | Canucks | Edmonton Oilers | 9AM AWST |
| Friday, December 28, 2018 | Avalanche | Golden Knights | 10AM AWST |
| Friday, December 28, 2018 | Coyotes | Kings | 10:30AM AWST |
| Friday, December 28, 2018 | Ducks | Sharks | 10:30AM AWST |
| Saturday, December 29, 2018 | Canadiens | Panthers | 7AM AWST |
| Saturday, December 29, 2018 | Senators | Islanders | 7AM AWST |
| Saturday, December 29, 2018 | Maple Leafs | Blue Jackets | 7AM AWST |
| Sunday, December 30, 2018 | Hurricanes | Devils | 1AM AWST |
| Sunday, December 30, 2018 | Wild | Jets | 3AM AWST |
| Sunday, December 30, 2018 | Golden Knights | Kings | 4AM AWST |
| Sunday, December 30, 2018 | Sharks | Edmonton Oilers | 4AM AWST |
| Sunday, December 30, 2018 | Bruins | Sabres | 7AM AWST |
| Sunday, December 30, 2018 | Islanders | Maple Leafs | 7AM AWST |
| Sunday, December 30, 2018 | Capitals | Senators | 7AM AWST |
| Sunday, December 30, 2018 | Canadiens | Lightning | 7AM AWST |
| Sunday, December 30, 2018 | Flyers | Panthers | 7AM AWST |
| Sunday, December 30, 2018 | Penguins | Blues | 8AM AWST |
| Sunday, December 30, 2018 | Rangers | Predators | 8AM AWST |
| Sunday, December 30, 2018 | Red Wings | Stars | 8AM AWST |
| Sunday, December 30, 2018 | Blackhawks | Avalanche | 9AM AWST |
| Sunday, December 30, 2018 | Coyotes | Ducks | 10AM AWST |
| Sunday, December 30, 2018 | Canucks | Flames | 10AM AWST |
| Monday, December 31, 2018 | Golden Knights | Coyotes | 8AM AWST |
| Tuesday, January 01, 2019 | Predators | Capitals | 12:30AM AWST |
| Tuesday, January 01, 2019 | Canucks | Devils | 1AM AWST |
| Tuesday, January 01, 2019 | Penguins | Wild | 6AM AWST |
| Tuesday, January 01, 2019 | Islanders | Sabres | 6AM AWST |
| Tuesday, January 01, 2019 | Flyers | Hurricanes | 6AM AWST |
| Tuesday, January 01, 2019 | Rangers | Blues | 7AM AWST |
| Tuesday, January 01, 2019 | Senators | Blue Jackets | 7AM AWST |
| Tuesday, January 01, 2019 | Panthers | Red Wings | 7:30AM AWST |
| Tuesday, January 01, 2019 | Kings | Avalanche | 8AM AWST |
| Tuesday, January 01, 2019 | Canadiens | Stars | 8:30AM AWST |
| Tuesday, January 01, 2019 | Sharks | Flames | 9AM AWST |
| Tuesday, January 01, 2019 | Jets | Edmonton Oilers | 9AM AWST |
| Tuesday, January 01, 2019 | Lightning | Ducks | 10AM AWST |
| Wednesday, January 02, 2019 | Bruins | Blackhawks | 1AM AWST |
| Wednesday, January 02, 2019 | Flyers | Predators | 8:30AM AWST |
| Wednesday, January 02, 2019 | Kings | Golden Knights | 9AM AWST |
| Thursday, January 03, 2019 | Canucks | Senators | 7AM AWST |
| Thursday, January 03, 2019 | Flames | Red Wings | 7AM AWST |
| Thursday, January 03, 2019 | Penguins | Rangers | 7AM AWST |
| Thursday, January 03, 2019 | Devils | Stars | 8:30AM AWST |
| Thursday, January 03, 2019 | Sharks | Avalanche | 9:30PM AWST |
| Thursday, January 03, 2019 | Edmonton Oilers | Coyotes | 9:30PM AWST |
| Friday, January 04, 2019 | Wild | Maple Leafs | 2AM AWST |
| Friday, January 04, 2019 | Flames | Bruins | 7AM AWST |
| Friday, January 04, 2019 | Panthers | Sabres | 7AM AWST |
| Friday, January 04, 2019 | Blackhawks | Islanders | 7AM AWST |
| Friday, January 04, 2019 | Hurricanes | Flyers | 7AM AWST |
| Friday, January 04, 2019 | Canucks | Canadiens | 7:30AM AWST |
| Friday, January 04, 2019 | Capitals | Blues | 8AM AWST |
| Friday, January 04, 2019 | Lightning | Kings | 10:30AM AWST |
| Saturday, January 05, 2019 | Jets | Penguins | 7AM AWST |
| Saturday, January 05, 2019 | Predators | Red Wings | 7:30AM AWST |
| Saturday, January 05, 2019 | Blue Jackets | Hurricanes | 7:30AM AWST |
| Saturday, January 05, 2019 | Capitals | Stars | 8AM AWST |
| Saturday, January 05, 2019 | Rangers | Avalanche | 9AM AWST |
| Saturday, January 05, 2019 | Devils | Coyotes | 9AM AWST |
| Saturday, January 05, 2019 | Golden Knights | Ducks | 10AM AWST |
| Sunday, January 06, 2019 | Flames | Flyers | 1AM AWST |
| Sunday, January 06, 2019 | Wild | Senators | 2AM AWST |
| Sunday, January 06, 2019 | Sabres | Bruins | 7AM AWST |
| Sunday, January 06, 2019 | Canucks | Maple Leafs | 7AM AWST |
| Sunday, January 06, 2019 | Predators | Canadiens | 7AM AWST |
| Sunday, January 06, 2019 | Blue Jackets | Panthers | 7AM AWST |
| Sunday, January 06, 2019 | Islanders | Blues | 8AM AWST |
| Sunday, January 06, 2019 | Edmonton Oilers | Kings | 10AM AWST |
| Sunday, January 06, 2019 | Lightning | Sharks | 11AM AWST |
| Monday, January 07, 2019 | Hurricanes | Senators | 2AM AWST |
| Monday, January 07, 2019 | Devils | Golden Knights | 4AM AWST |
| Monday, January 07, 2019 | Rangers | Coyotes | 4AM AWST |
| Monday, January 07, 2019 | Stars | Jets | 5AM AWST |
| Monday, January 07, 2019 | Capitals | Red Wings | 5AM AWST |
| Monday, January 07, 2019 | Edmonton Oilers | Ducks | 8AM AWST |
| Monday, January 07, 2019 | Blackhawks | Penguins | 8AM AWST |
| Tuesday, January 08, 2019 | Predators | Maple Leafs | 7AM AWST |
| Tuesday, January 08, 2019 | Blues | Flyers | 7AM AWST |
| Tuesday, January 08, 2019 | Wild | Canadiens | 7:30AM AWST |
| Tuesday, January 08, 2019 | Flames | Blackhawks | 8:30AM AWST |
| Tuesday, January 08, 2019 | Kings | Sharks | 10:30AM AWST |
| Wednesday, January 09, 2019 | Wild | Bruins | 7AM AWST |
| Wednesday, January 09, 2019 | Devils | Sabres | 7AM AWST |
| Wednesday, January 09, 2019 | Hurricanes | Islanders | 7AM AWST |
| Wednesday, January 09, 2019 | Panthers | Penguins | 7AM AWST |
| Wednesday, January 09, 2019 | Flyers | Capitals | 7AM AWST |
| Wednesday, January 09, 2019 | Canadiens | Red Wings | 7:30AM AWST |
| Wednesday, January 09, 2019 | Blue Jackets | Lightning | 7:30AM AWST |
| Wednesday, January 09, 2019 | Stars | Blues | 8AM AWST |
| Wednesday, January 09, 2019 | Avalanche | Jets | 8AM AWST |
| Wednesday, January 09, 2019 | Rangers | Golden Knights | 10AM AWST |
| Wednesday, January 09, 2019 | Edmonton Oilers | Sharks | 10:30AM AWST |
| Thursday, January 10, 2019 | Predators | Blackhawks | 8AM AWST |
| Thursday, January 10, 2019 | Avalanche | Flames | 9:30PM AWST |
| Thursday, January 10, 2019 | Senators | Ducks | 10AM AWST |
| Friday, January 11, 2019 | Capitals | Bruins | 7AM AWST |
| Friday, January 11, 2019 | Maple Leafs | Devils | 7AM AWST |
| Friday, January 11, 2019 | Islanders | Rangers | 7AM AWST |
| Friday, January 11, 2019 | Stars | Flyers | 7AM AWST |
| Friday, January 11, 2019 | Predators | Blue Jackets | 7AM AWST |
| Friday, January 11, 2019 | Hurricanes | Lightning | 7:30AM AWST |
| Friday, January 11, 2019 | Canadiens | Blues | 8AM AWST |
| Friday, January 11, 2019 | Jets | Wild | 8AM AWST |
| Friday, January 11, 2019 | Panthers | Edmonton Oilers | 9AM AWST |
| Friday, January 11, 2019 | Coyotes | Canucks | 10AM AWST |
| Friday, January 11, 2019 | Sharks | Golden Knights | 10AM AWST |
| Friday, January 11, 2019 | Senators | Kings | 10:30AM AWST |
| Saturday, January 12, 2019 | Sabres | Hurricanes | 7:30AM AWST |
| Saturday, January 12, 2019 | Red Wings | Jets | 8AM AWST |
| Saturday, January 12, 2019 | Panthers | Flames | 9AM AWST |
| Saturday, January 12, 2019 | Penguins | Ducks | 10AM AWST |
| Sunday, January 13, 2019 | Flyers | Devils | 1AM AWST |
| Sunday, January 13, 2019 | Rangers | Islanders | 1AM AWST |
| Sunday, January 13, 2019 | Lightning | Sabres | 7AM AWST |
| Sunday, January 13, 2019 | Bruins | Maple Leafs | 7AM AWST |
| Sunday, January 13, 2019 | Avalanche | Canadiens | 7AM AWST |
| Sunday, January 13, 2019 | Blue Jackets | Capitals | 7AM AWST |
| Sunday, January 13, 2019 | Red Wings | Wild | 8AM AWST |
| Sunday, January 13, 2019 | Golden Knights | Blackhawks | 8:30AM AWST |
| Sunday, January 13, 2019 | Blues | Stars | 9AM AWST |
| Sunday, January 13, 2019 | Senators | Sharks | 10AM AWST |
| Sunday, January 13, 2019 | Coyotes | Edmonton Oilers | 10AM AWST |
| Sunday, January 13, 2019 | Penguins | Kings | 10:30AM AWST |
| Monday, January 14, 2019 | Predators | Hurricanes | 1AM AWST |
| Monday, January 14, 2019 | Ducks | Jets | 6AM AWST |
| Monday, January 14, 2019 | Rangers | Blue Jackets | 6AM AWST |
| Monday, January 14, 2019 | Panthers | Canucks | 7AM AWST |
| Monday, January 14, 2019 | Lightning | Islanders | 7AM AWST |
| Monday, January 14, 2019 | Coyotes | Flames | 9:30PM AWST |
| Tuesday, January 15, 2019 | Canadiens | Bruins | 7AM AWST |
| Tuesday, January 15, 2019 | Avalanche | Maple Leafs | 7AM AWST |
| Tuesday, January 15, 2019 | Blackhawks | Devils | 7AM AWST |
| Tuesday, January 15, 2019 | Wild | Flyers | 7AM AWST |
| Tuesday, January 15, 2019 | Blues | Capitals | 7AM AWST |
| Tuesday, January 15, 2019 | Sabres | Edmonton Oilers | 9AM AWST |
| Wednesday, January 16, 2019 | Blues | Islanders | 7AM AWST |
| Wednesday, January 16, 2019 | Hurricanes | Rangers | 7AM AWST |
| Wednesday, January 16, 2019 | Devils | Blue Jackets | 7AM AWST |
| Wednesday, January 16, 2019 | Panthers | Canadiens | 7:30AM AWST |
| Wednesday, January 16, 2019 | Ducks | Red Wings | 7:30AM AWST |
| Wednesday, January 16, 2019 | Capitals | Predators | 8AM AWST |
| Wednesday, January 16, 2019 | Kings | Wild | 8AM AWST |
| Wednesday, January 16, 2019 | Golden Knights | Jets | 8AM AWST |
| Wednesday, January 16, 2019 | Lightning | Stars | 8:30AM AWST |
| Wednesday, January 16, 2019 | Penguins | Sharks | 10AM AWST |
| Thursday, January 17, 2019 | Avalanche | Senators | 7AM AWST |
| Thursday, January 17, 2019 | Bruins | Flyers | 7:30AM AWST |
| Thursday, January 17, 2019 | Sabres | Flames | 9:30PM AWST |
| Thursday, January 17, 2019 | Edmonton Oilers | Canucks | 10AM AWST |
| Thursday, January 17, 2019 | Sharks | Coyotes | 10AM AWST |
| Friday, January 18, 2019 | Blues | Bruins | 7AM AWST |
| Friday, January 18, 2019 | Devils | Islanders | 7AM AWST |
| Friday, January 18, 2019 | Blackhawks | Rangers | 7AM AWST |
| Friday, January 18, 2019 | Maple Leafs | Lightning | 7:30AM AWST |
| Friday, January 18, 2019 | Jets | Predators | 8AM AWST |
| Friday, January 18, 2019 | Ducks | Wild | 8AM AWST |
| Friday, January 18, 2019 | Kings | Stars | 8:30AM AWST |
| Saturday, January 19, 2019 | Maple Leafs | Panthers | 7AM AWST |
| Saturday, January 19, 2019 | Canadiens | Blue Jackets | 7AM AWST |
| Saturday, January 19, 2019 | Islanders | Capitals | 7:30AM AWST |
| Saturday, January 19, 2019 | Senators | Hurricanes | 7:30AM AWST |
| Saturday, January 19, 2019 | Red Wings | Flames | 9AM AWST |
| Saturday, January 19, 2019 | Penguins | Coyotes | 9AM AWST |
| Saturday, January 19, 2019 | Sabres | Canucks | 10AM AWST |
| Sunday, January 20, 2019 | Ducks | Devils | 1AM AWST |
| Sunday, January 20, 2019 | Kings | Avalanche | 3AM AWST |
| Sunday, January 20, 2019 | Senators | Blues | 7AM AWST |
| Sunday, January 20, 2019 | Jets | Stars | 7AM AWST |
| Sunday, January 20, 2019 | Rangers | Bruins | 7AM AWST |
| Sunday, January 20, 2019 | Flyers | Canadiens | 7AM AWST |
| Sunday, January 20, 2019 | Sharks | Lightning | 7AM AWST |
| Sunday, January 20, 2019 | Panthers | Predators | 8AM AWST |
| Sunday, January 20, 2019 | Blue Jackets | Wild | 9AM AWST |
| Sunday, January 20, 2019 | Penguins | Golden Knights | 10AM AWST |
| Sunday, January 20, 2019 | Flames | Edmonton Oilers | 10AM AWST |
| Monday, January 21, 2019 | Capitals | Blackhawks | 12:30AM AWST |
| Monday, January 21, 2019 | Ducks | Islanders | 3AM AWST |
| Monday, January 21, 2019 | Red Wings | Canucks | 4AM AWST |
| Monday, January 21, 2019 | Coyotes | Maple Leafs | 7AM AWST |
| Monday, January 21, 2019 | Hurricanes | Edmonton Oilers | 9:30PM AWST |
| Tuesday, January 22, 2019 | Predators | Avalanche | 3AM AWST |
| Tuesday, January 22, 2019 | Blues | Kings | 4AM AWST |
| Tuesday, January 22, 2019 | Wild | Golden Knights | 6AM AWST |
| Tuesday, January 22, 2019 | Sharks | Panthers | 7AM AWST |
| Wednesday, January 23, 2019 | Sharks | Capitals | 7AM AWST |
| Wednesday, January 23, 2019 | Coyotes | Senators | 7:30AM AWST |
| Wednesday, January 23, 2019 | Islanders | Blackhawks | 8:30AM AWST |
| Wednesday, January 23, 2019 | Hurricanes | Flames | 9AM AWST |
| Wednesday, January 23, 2019 | Red Wings | Edmonton Oilers | 9AM AWST |
| Thursday, January 24, 2019 | Capitals | Maple Leafs | 7:30AM AWST |
| Thursday, January 24, 2019 | Coyotes | Canadiens | 7:30AM AWST |
| Thursday, January 24, 2019 | Wild | Avalanche | 9:30PM AWST |
| Thursday, January 24, 2019 | Predators | Golden Knights | 10AM AWST |
| Thursday, January 24, 2019 | Blues | Ducks | 10AM AWST |
| Thursday, January 24, 2019 | Hurricanes | Canucks | 10:30AM AWST |
| Tuesday, January 29, 2019 | Jets | Flyers | 7AM AWST |
| Tuesday, January 29, 2019 | Devils | Penguins | 7AM AWST |
| Wednesday, January 30, 2019 | Jets | Bruins | 7AM AWST |
| Wednesday, January 30, 2019 | Flyers | Rangers | 7AM AWST |
| Wednesday, January 30, 2019 | Sabres | Blue Jackets | 7AM AWST |
| Thursday, January 31, 2019 | Lightning | Penguins | 8AM AWST |
| Thursday, January 31, 2019 | Sabres | Stars | 8:30AM AWST |
| Friday, February 01, 2019 | Flyers | Bruins | 7AM AWST |
| Friday, February 01, 2019 | Rangers | Devils | 7AM AWST |
| Friday, February 01, 2019 | Blue Jackets | Jets | 8AM AWST |
| Saturday, February 02, 2019 | Blackhawks | Sabres | 7AM AWST |
| Saturday, February 02, 2019 | Predators | Panthers | 7AM AWST |
| Saturday, February 02, 2019 | Lightning | Islanders | 7AM AWST |
| Saturday, February 02, 2019 | Senators | Penguins | 7AM AWST |
| Saturday, February 02, 2019 | Flames | Capitals | 7AM AWST |
| Saturday, February 02, 2019 | Maple Leafs | Red Wings | 7:30AM AWST |
| Saturday, February 02, 2019 | Golden Knights | Hurricanes | 7:30AM AWST |
| Saturday, February 02, 2019 | Wild | Stars | 8AM AWST |
| Sunday, February 03, 2019 | Edmonton Oilers | Flyers | 1AM AWST |
| Sunday, February 03, 2019 | Devils | Canadiens | 2AM AWST |
| Sunday, February 03, 2019 | Ducks | Jets | 7AM AWST |
| Sunday, February 03, 2019 | Penguins | Maple Leafs | 7AM AWST |
| Sunday, February 03, 2019 | Red Wings | Senators | 7AM AWST |
| Sunday, February 03, 2019 | Golden Knights | Panthers | 7AM AWST |
| Sunday, February 03, 2019 | Kings | Islanders | 7AM AWST |
| Sunday, February 03, 2019 | Lightning | Rangers | 7AM AWST |
| Sunday, February 03, 2019 | Blues | Blue Jackets | 7AM AWST |
| Sunday, February 03, 2019 | Stars | Predators | 8AM AWST |
| Sunday, February 03, 2019 | Blackhawks | Wild | 8AM AWST |
| Sunday, February 03, 2019 | Canucks | Avalanche | 10AM AWST |
| Sunday, February 03, 2019 | Coyotes | Sharks | 10:30AM AWST |
| Monday, February 04, 2019 | Bruins | Capitals | 12:30AM AWST |
| Monday, February 04, 2019 | Edmonton Oilers | Canadiens | 2AM AWST |
| Monday, February 04, 2019 | Flames | Hurricanes | 2AM AWST |
| Tuesday, February 05, 2019 | Ducks | Maple Leafs | 7AM AWST |
| Tuesday, February 05, 2019 | Kings | Rangers | 7AM AWST |
| Tuesday, February 05, 2019 | Canucks | Flyers | 7AM AWST |
| Tuesday, February 05, 2019 | Coyotes | Stars | 8:30AM AWST |
| Wednesday, February 06, 2019 | Islanders | Bruins | 7AM AWST |
| Wednesday, February 06, 2019 | Wild | Sabres | 7AM AWST |
| Wednesday, February 06, 2019 | Blues | Panthers | 7AM AWST |
| Wednesday, February 06, 2019 | Kings | Devils | 7AM AWST |
| Wednesday, February 06, 2019 | Hurricanes | Penguins | 7AM AWST |
| Wednesday, February 06, 2019 | Canucks | Capitals | 7AM AWST |
| Wednesday, February 06, 2019 | Ducks | Canadiens | 7:30AM AWST |
| Wednesday, February 06, 2019 | Golden Knights | Lightning | 7:30AM AWST |
| Wednesday, February 06, 2019 | Coyotes | Predators | 8AM AWST |
| Wednesday, February 06, 2019 | Sharks | Jets | 8AM AWST |
| Wednesday, February 06, 2019 | Blue Jackets | Avalanche | 9AM AWST |
| Wednesday, February 06, 2019 | Blackhawks | Edmonton Oilers | 9AM AWST |
| Thursday, February 07, 2019 | Senators | Maple Leafs | 7:30AM AWST |
| Thursday, February 07, 2019 | Bruins | Rangers | 8AM AWST |
| Friday, February 08, 2019 | Hurricanes | Sabres | 7AM AWST |
| Friday, February 08, 2019 | Penguins | Panthers | 7AM AWST |
| Friday, February 08, 2019 | Islanders | Devils | 7AM AWST |
| Friday, February 08, 2019 | Kings | Flyers | 7AM AWST |
| Friday, February 08, 2019 | Avalanche | Capitals | 7AM AWST |
| Friday, February 08, 2019 | Jets | Canadiens | 7:30AM AWST |
| Friday, February 08, 2019 | Ducks | Senators | 7:30AM AWST |
| Friday, February 08, 2019 | Golden Knights | Red Wings | 7:30AM AWST |
| Friday, February 08, 2019 | Blues | Lightning | 7:30AM AWST |
| Friday, February 08, 2019 | Stars | Predators | 8AM AWST |
| Friday, February 08, 2019 | Edmonton Oilers | Wild | 8AM AWST |
| Friday, February 08, 2019 | Canucks | Blackhawks | 8:30AM AWST |
| Friday, February 08, 2019 | Sharks | Flames | 9AM AWST |
| Friday, February 08, 2019 | Blue Jackets | Coyotes | 9AM AWST |
| Saturday, February 09, 2019 | Hurricanes | Rangers | 7AM AWST |
| Sunday, February 10, 2019 | Kings | Bruins | 1AM AWST |
| Sunday, February 10, 2019 | Red Wings | Sabres | 1AM AWST |
| Sunday, February 10, 2019 | Wild | Devils | 1AM AWST |
| Sunday, February 10, 2019 | Avalanche | Islanders | 1AM AWST |
| Sunday, February 10, 2019 | Ducks | Flyers | 1AM AWST |
| Sunday, February 10, 2019 | Predators | Blues | 2AM AWST |
| Sunday, February 10, 2019 | Jets | Senators | 2AM AWST |
| Sunday, February 10, 2019 | Stars | Coyotes | 4AM AWST |
| Sunday, February 10, 2019 | Sharks | Edmonton Oilers | 7AM AWST |
| Sunday, February 10, 2019 | Maple Leafs | Canadiens | 7AM AWST |
| Sunday, February 10, 2019 | Penguins | Lightning | 7AM AWST |
| Sunday, February 10, 2019 | Panthers | Capitals | 7AM AWST |
| Sunday, February 10, 2019 | Flames | Canucks | 10AM AWST |
| Sunday, February 10, 2019 | Blue Jackets | Golden Knights | 10AM AWST |
| Monday, February 11, 2019 | Blues | Predators | 12:30AM AWST |
| Monday, February 11, 2019 | Red Wings | Blackhawks | 3AM AWST |
| Monday, February 11, 2019 | Avalanche | Bruins | 3AM AWST |
| Monday, February 11, 2019 | Jets | Sabres | 3AM AWST |
| Monday, February 11, 2019 | Hurricanes | Devils | 3AM AWST |
| Monday, February 11, 2019 | Wild | Islanders | 3AM AWST |
| Monday, February 11, 2019 | Lightning | Panthers | 6AM AWST |
| Monday, February 11, 2019 | Maple Leafs | Rangers | 7AM AWST |
| Tuesday, February 12, 2019 | Penguins | Flyers | 7AM AWST |
| Tuesday, February 12, 2019 | Kings | Capitals | 7AM AWST |
| Tuesday, February 12, 2019 | Sharks | Canucks | 10AM AWST |
| Wednesday, February 13, 2019 | Blackhawks | Bruins | 7AM AWST |
| Wednesday, February 13, 2019 | Islanders | Sabres | 7AM AWST |
| Wednesday, February 13, 2019 | Stars | Panthers | 7AM AWST |
| Wednesday, February 13, 2019 | Capitals | Blue Jackets | 7AM AWST |
| Wednesday, February 13, 2019 | Hurricanes | Senators | 7:30AM AWST |
| Wednesday, February 13, 2019 | Flames | Lightning | 7:30AM AWST |
| Wednesday, February 13, 2019 | Devils | Blues | 8AM AWST |
| Wednesday, February 13, 2019 | Red Wings | Predators | 8AM AWST |
| Wednesday, February 13, 2019 | Flyers | Wild | 8AM AWST |
| Wednesday, February 13, 2019 | Rangers | Jets | 8AM AWST |
| Wednesday, February 13, 2019 | Maple Leafs | Avalanche | 9AM AWST |
| Wednesday, February 13, 2019 | Coyotes | Golden Knights | 10AM AWST |
| Thursday, February 14, 2019 | Edmonton Oilers | Penguins | 8AM AWST |
| Thursday, February 14, 2019 | Canucks | Ducks | 10:30AM AWST |
| Friday, February 15, 2019 | Flames | Panthers | 7AM AWST |
| Friday, February 15, 2019 | Islanders | Blue Jackets | 7AM AWST |
| Friday, February 15, 2019 | Senators | Red Wings | 7:30AM AWST |
| Friday, February 15, 2019 | Stars | Lightning | 7:30AM AWST |
| Friday, February 15, 2019 | Canadiens | Predators | 8AM AWST |
| Friday, February 15, 2019 | Avalanche | Jets | 8AM AWST |
| Friday, February 15, 2019 | Devils | Blackhawks | 8:30AM AWST |
| Friday, February 15, 2019 | Blues | Coyotes | 9AM AWST |
| Friday, February 15, 2019 | Maple Leafs | Golden Knights | 10AM AWST |
| Friday, February 15, 2019 | Canucks | Kings | 10:30AM AWST |
| Friday, February 15, 2019 | Capitals | Sharks | 10:30AM AWST |
| Saturday, February 16, 2019 | Rangers | Sabres | 7AM AWST |
| Saturday, February 16, 2019 | Edmonton Oilers | Hurricanes | 7:30AM AWST |
| Saturday, February 16, 2019 | Devils | Wild | 8:30AM AWST |
| Saturday, February 16, 2019 | Bruins | Ducks | 10AM AWST |
| Sunday, February 17, 2019 | Red Wings | Flyers | 1AM AWST |
| Sunday, February 17, 2019 | Flames | Penguins | 1AM AWST |
| Sunday, February 17, 2019 | Blues | Avalanche | 3AM AWST |
| Sunday, February 17, 2019 | Maple Leafs | Coyotes | 7AM AWST |
| Sunday, February 17, 2019 | Senators | Jets | 7AM AWST |
| Sunday, February 17, 2019 | Canadiens | Lightning | 7AM AWST |
| Sunday, February 17, 2019 | Edmonton Oilers | Islanders | 7AM AWST |
| Sunday, February 17, 2019 | Stars | Hurricanes | 8AM AWST |
| Sunday, February 17, 2019 | Blue Jackets | Blackhawks | 8:30AM AWST |
| Sunday, February 17, 2019 | Predators | Golden Knights | 10AM AWST |
| Sunday, February 17, 2019 | Canucks | Sharks | 10AM AWST |
| Sunday, February 17, 2019 | Bruins | Kings | 10:30AM AWST |
| Monday, February 18, 2019 | Rangers | Penguins | 12:30AM AWST |
| Monday, February 18, 2019 | Blues | Wild | 3AM AWST |
| Monday, February 18, 2019 | Sabres | Devils | 6AM AWST |
| Monday, February 18, 2019 | Flyers | Red Wings | 7AM AWST |
| Monday, February 18, 2019 | Canadiens | Panthers | 7AM AWST |
| Monday, February 18, 2019 | Capitals | Ducks | 9AM AWST |
| Tuesday, February 19, 2019 | Coyotes | Flames | 4AM AWST |
| Tuesday, February 19, 2019 | Lightning | Blue Jackets | 7AM AWST |
| Tuesday, February 19, 2019 | Senators | Blackhawks | 8:30AM AWST |
| Tuesday, February 19, 2019 | Golden Knights | Avalanche | 9AM AWST |
| Tuesday, February 19, 2019 | Capitals | Kings | 10:30AM AWST |
| Tuesday, February 19, 2019 | Bruins | Sharks | 10:30AM AWST |
| Wednesday, February 20, 2019 | Sabres | Panthers | 7AM AWST |
| Wednesday, February 20, 2019 | Penguins | Devils | 7AM AWST |
| Wednesday, February 20, 2019 | Lightning | Flyers | 7AM AWST |
| Wednesday, February 20, 2019 | Rangers | Hurricanes | 7AM AWST |
| Wednesday, February 20, 2019 | Blue Jackets | Canadiens | 7:30AM AWST |
| Wednesday, February 20, 2019 | Maple Leafs | Blues | 8AM AWST |
| Wednesday, February 20, 2019 | Ducks | Wild | 8AM AWST |
| Wednesday, February 20, 2019 | Predators | Stars | 8:30AM AWST |
| Wednesday, February 20, 2019 | Coyotes | Edmonton Oilers | 9AM AWST |
| Thursday, February 21, 2019 | Blackhawks | Red Wings | 7:30AM AWST |
| Thursday, February 21, 2019 | Jets | Avalanche | 8:30AM AWST |
| Thursday, February 21, 2019 | Islanders | Flames | 9:30PM AWST |
| Thursday, February 21, 2019 | Bruins | Golden Knights | 10AM AWST |
| Friday, February 22, 2019 | Capitals | Maple Leafs | 7AM AWST |
| Friday, February 22, 2019 | Hurricanes | Panthers | 7AM AWST |
| Friday, February 22, 2019 | Senators | Devils | 7AM AWST |
| Friday, February 22, 2019 | Wild | Rangers | 7AM AWST |
| Friday, February 22, 2019 | Sharks | Penguins | 7AM AWST |
| Friday, February 22, 2019 | Flyers | Canadiens | 7:30AM AWST |
| Friday, February 22, 2019 | Sabres | Lightning | 7:30AM AWST |
| Friday, February 22, 2019 | Kings | Predators | 8AM AWST |
| Friday, February 22, 2019 | Blues | Stars | 8:30AM AWST |
| Friday, February 22, 2019 | Islanders | Edmonton Oilers | 9AM AWST |
| Friday, February 22, 2019 | Coyotes | Canucks | 10AM AWST |
| Saturday, February 23, 2019 | Blue Jackets | Senators | 7AM AWST |
| Saturday, February 23, 2019 | Avalanche | Blackhawks | 7:30AM AWST |
| Saturday, February 23, 2019 | Wild | Red Wings | 7:30AM AWST |
| Saturday, February 23, 2019 | Ducks | Flames | 9AM AWST |
| Saturday, February 23, 2019 | Jets | Golden Knights | 10AM AWST |
| Sunday, February 24, 2019 | Capitals | Sabres | 1AM AWST |
| Sunday, February 24, 2019 | Devils | Rangers | 1AM AWST |
| Sunday, February 24, 2019 | Bruins | Blues | 4AM AWST |
| Sunday, February 24, 2019 | Hurricanes | Stars | 5AM AWST |
| Sunday, February 24, 2019 | Kings | Panthers | 5AM AWST |
| Sunday, February 24, 2019 | Sharks | Blue Jackets | 5AM AWST |
| Sunday, February 24, 2019 | Avalanche | Predators | 5:30AM AWST |
| Sunday, February 24, 2019 | Canadiens | Maple Leafs | 7AM AWST |
| Sunday, February 24, 2019 | Penguins | Flyers | 8AM AWST |
| Sunday, February 24, 2019 | Islanders | Canucks | 10AM AWST |
| Sunday, February 24, 2019 | Ducks | Edmonton Oilers | 10AM AWST |
| Monday, February 25, 2019 | Rangers | Capitals | 12:30AM AWST |
| Monday, February 25, 2019 | Stars | Blackhawks | 3AM AWST |
| Monday, February 25, 2019 | Sharks | Red Wings | 3AM AWST |
| Monday, February 25, 2019 | Blues | Wild | 7AM AWST |
| Monday, February 25, 2019 | Flames | Senators | 7AM AWST |
| Monday, February 25, 2019 | Jets | Coyotes | 9AM AWST |
| Tuesday, February 26, 2019 | Sabres | Maple Leafs | 7AM AWST |
| Tuesday, February 26, 2019 | Canadiens | Devils | 7AM AWST |
| Tuesday, February 26, 2019 | Kings | Lightning | 7:30AM AWST |
| Tuesday, February 26, 2019 | Edmonton Oilers | Predators | 8AM AWST |
| Tuesday, February 26, 2019 | Panthers | Avalanche | 9AM AWST |
| Tuesday, February 26, 2019 | Ducks | Canucks | 10AM AWST |
| Wednesday, February 27, 2019 | Sharks | Bruins | 7AM AWST |
| Wednesday, February 27, 2019 | Flames | Islanders | 7AM AWST |
| Wednesday, February 27, 2019 | Sabres | Flyers | 7AM AWST |
| Wednesday, February 27, 2019 | Senators | Capitals | 7AM AWST |
| Wednesday, February 27, 2019 | Kings | Hurricanes | 7AM AWST |
| Wednesday, February 27, 2019 | Penguins | Blue Jackets | 7AM AWST |
| Wednesday, February 27, 2019 | Canadiens | Red Wings | 7:30AM AWST |
| Wednesday, February 27, 2019 | Predators | Blues | 8AM AWST |
| Wednesday, February 27, 2019 | Wild | Jets | 8AM AWST |
| Wednesday, February 27, 2019 | Panthers | Coyotes | 9AM AWST |
| Wednesday, February 27, 2019 | Stars | Golden Knights | 10AM AWST |
| Thursday, February 28, 2019 | Edmonton Oilers | Maple Leafs | 7AM AWST |
| Thursday, February 28, 2019 | Flames | Devils | 7AM AWST |
| Thursday, February 28, 2019 | Lightning | Rangers | 7:30AM AWST |
| Thursday, February 28, 2019 | Canucks | Avalanche | 9:30PM AWST |
| Thursday, February 28, 2019 | Blackhawks | Ducks | 10AM AWST |
| Friday, March 01, 2019 | Lightning | Bruins | 7AM AWST |
| Friday, March 01, 2019 | Maple Leafs | Islanders | 7AM AWST |
| Friday, March 01, 2019 | Flyers | Blue Jackets | 7AM AWST |
| Friday, March 01, 2019 | Edmonton Oilers | Senators | 7:30AM AWST |
| Friday, March 01, 2019 | Canucks | Coyotes | 9AM AWST |
| Friday, March 01, 2019 | Panthers | Golden Knights | 10AM AWST |
| Friday, March 01, 2019 | Stars | Kings | 10:30AM AWST |
| Saturday, March 02, 2019 | Penguins | Sabres | 7AM AWST |
| Saturday, March 02, 2019 | Flyers | Devils | 7AM AWST |
| Saturday, March 02, 2019 | Capitals | Islanders | 7AM AWST |
| Saturday, March 02, 2019 | Canadiens | Rangers | 7AM AWST |
| Saturday, March 02, 2019 | Blues | Hurricanes | 7:30AM AWST |
| Saturday, March 02, 2019 | Predators | Jets | 8AM AWST |
| Saturday, March 02, 2019 | Golden Knights | Ducks | 10AM AWST |
| Saturday, March 02, 2019 | Avalanche | Sharks | 10:30AM AWST |
| Sunday, March 03, 2019 | Edmonton Oilers | Blue Jackets | 2AM AWST |
| Sunday, March 03, 2019 | Blackhawks | Kings | 4AM AWST |
| Sunday, March 03, 2019 | Devils | Bruins | 7AM AWST |
| Sunday, March 03, 2019 | Sabres | Maple Leafs | 7AM AWST |
| Sunday, March 03, 2019 | Penguins | Canadiens | 7AM AWST |
| Sunday, March 03, 2019 | Senators | Lightning | 7AM AWST |
| Sunday, March 03, 2019 | Hurricanes | Panthers | 7AM AWST |
| Sunday, March 03, 2019 | Red Wings | Coyotes | 8AM AWST |
| Sunday, March 03, 2019 | Stars | Blues | 8AM AWST |
| Sunday, March 03, 2019 | Wild | Flames | 10AM AWST |
| Monday, March 04, 2019 | Capitals | Rangers | 12:30AM AWST |
| Monday, March 04, 2019 | Flyers | Islanders | 3AM AWST |
| Monday, March 04, 2019 | Canucks | Golden Knights | 4AM AWST |
| Monday, March 04, 2019 | Avalanche | Ducks | 4AM AWST |
| Monday, March 04, 2019 | Senators | Panthers | 5AM AWST |
| Monday, March 04, 2019 | Jets | Blue Jackets | 7AM AWST |
| Monday, March 04, 2019 | Predators | Wild | 7:30AM AWST |
| Monday, March 04, 2019 | Blackhawks | Sharks | 10AM AWST |
| Tuesday, March 05, 2019 | Edmonton Oilers | Sabres | 7AM AWST |
| Tuesday, March 05, 2019 | Maple Leafs | Flames | 9AM AWST |
| Wednesday, March 06, 2019 | Hurricanes | Bruins | 7AM AWST |
| Wednesday, March 06, 2019 | Blue Jackets | Devils | 7AM AWST |
| Wednesday, March 06, 2019 | Senators | Islanders | 7AM AWST |
| Wednesday, March 06, 2019 | Panthers | Penguins | 7AM AWST |
| Wednesday, March 06, 2019 | Jets | Lightning | 7:30AM AWST |
| Wednesday, March 06, 2019 | Wild | Predators | 8AM AWST |
| Wednesday, March 06, 2019 | Rangers | Stars | 8:30AM AWST |
| Wednesday, March 06, 2019 | Red Wings | Avalanche | 9AM AWST |
| Wednesday, March 06, 2019 | Ducks | Coyotes | 9AM AWST |
| Wednesday, March 06, 2019 | Canadiens | Kings | 10:30AM AWST |
| Thursday, March 07, 2019 | Capitals | Flyers | 7:30AM AWST |
| Thursday, March 07, 2019 | Maple Leafs | Canucks | 9AM AWST |
| Thursday, March 07, 2019 | Blues | Ducks | 10AM AWST |
| Thursday, March 07, 2019 | Flames | Golden Knights | 10:30AM AWST |
| Friday, March 08, 2019 | Panthers | Bruins | 7AM AWST |
| Friday, March 08, 2019 | Blue Jackets | Penguins | 7AM AWST |
| Friday, March 08, 2019 | Islanders | Senators | 7:30AM AWST |
| Friday, March 08, 2019 | Rangers | Red Wings | 7:30AM AWST |
| Friday, March 08, 2019 | Wild | Lightning | 7:30AM AWST |
| Friday, March 08, 2019 | Sabres | Blackhawks | 8:30AM AWST |
| Friday, March 08, 2019 | Avalanche | Stars | 8:30AM AWST |
| Friday, March 08, 2019 | Canucks | Edmonton Oilers | 9AM AWST |
| Friday, March 08, 2019 | Flames | Coyotes | 9AM AWST |
| Friday, March 08, 2019 | Blues | Kings | 10:30AM AWST |
| Friday, March 08, 2019 | Canadiens | Sharks | 10:30AM AWST |
| Saturday, March 09, 2019 | Wild | Panthers | 7AM AWST |
| Saturday, March 09, 2019 | Devils | Capitals | 7AM AWST |
| Saturday, March 09, 2019 | Jets | Hurricanes | 7:30AM AWST |
| Saturday, March 09, 2019 | Canadiens | Ducks | 10AM AWST |
| Sunday, March 10, 2019 | Sabres | Avalanche | 3AM AWST |
| Sunday, March 10, 2019 | Blues | Sharks | 4AM AWST |
| Sunday, March 10, 2019 | Maple Leafs | Edmonton Oilers | 7AM AWST |
| Sunday, March 10, 2019 | Senators | Bruins | 7AM AWST |
| Sunday, March 10, 2019 | Red Wings | Lightning | 7AM AWST |
| Sunday, March 10, 2019 | Flyers | Islanders | 7AM AWST |
| Sunday, March 10, 2019 | Devils | Rangers | 7AM AWST |
| Sunday, March 10, 2019 | Penguins | Blue Jackets | 7AM AWST |
| Sunday, March 10, 2019 | Kings | Coyotes | 8AM AWST |
| Sunday, March 10, 2019 | Hurricanes | Predators | 8AM AWST |
| Sunday, March 10, 2019 | Blackhawks | Stars | 8AM AWST |
| Sunday, March 10, 2019 | Golden Knights | Canucks | 10AM AWST |
| Monday, March 11, 2019 | Red Wings | Panthers | 5AM AWST |
| Monday, March 11, 2019 | Jets | Capitals | 7AM AWST |
| Monday, March 11, 2019 | Bruins | Penguins | 7:30AM AWST |
| Monday, March 11, 2019 | Golden Knights | Flames | 9:30PM AWST |
| Monday, March 11, 2019 | Kings | Ducks | 10AM AWST |
| Tuesday, March 12, 2019 | Lightning | Maple Leafs | 7AM AWST |
| Tuesday, March 12, 2019 | Blue Jackets | Islanders | 7AM AWST |
| Tuesday, March 12, 2019 | Senators | Flyers | 7AM AWST |
| Tuesday, March 12, 2019 | Sharks | Wild | 8AM AWST |
| Tuesday, March 12, 2019 | Coyotes | Blackhawks | 8:30AM AWST |
| Tuesday, March 12, 2019 | Hurricanes | Avalanche | 9AM AWST |
| Tuesday, March 12, 2019 | Rangers | Edmonton Oilers | 9AM AWST |
| Wednesday, March 13, 2019 | Stars | Sabres | 7AM AWST |
| Wednesday, March 13, 2019 | Capitals | Penguins | 7AM AWST |
| Wednesday, March 13, 2019 | Bruins | Blue Jackets | 7AM AWST |
| Wednesday, March 13, 2019 | Red Wings | Canadiens | 7:30AM AWST |
| Wednesday, March 13, 2019 | Coyotes | Blues | 8AM AWST |
| Wednesday, March 13, 2019 | Sharks | Jets | 8AM AWST |
| Wednesday, March 13, 2019 | Devils | Flames | 9AM AWST |
| Wednesday, March 13, 2019 | Predators | Ducks | 10AM AWST |
| Thursday, March 14, 2019 | Blackhawks | Maple Leafs | 7AM AWST |
| Thursday, March 14, 2019 | Devils | Edmonton Oilers | 9:30PM AWST |
| Thursday, March 14, 2019 | Rangers | Canucks | 10AM AWST |
| Friday, March 15, 2019 | Penguins | Sabres | 7AM AWST |
| Friday, March 15, 2019 | Canadiens | Islanders | 7AM AWST |
| Friday, March 15, 2019 | Capitals | Flyers | 7AM AWST |
| Friday, March 15, 2019 | Blues | Senators | 7:30AM AWST |
| Friday, March 15, 2019 | Lightning | Red Wings | 7:30AM AWST |
| Friday, March 15, 2019 | Stars | Wild | 8AM AWST |
| Friday, March 15, 2019 | Bruins | Jets | 8AM AWST |
| Friday, March 15, 2019 | Ducks | Coyotes | 10AM AWST |
| Friday, March 15, 2019 | Predators | Kings | 10:30AM AWST |
| Friday, March 15, 2019 | Panthers | Sharks | 10:30AM AWST |
| Saturday, March 16, 2019 | Flyers | Maple Leafs | 7AM AWST |
| Saturday, March 16, 2019 | Hurricanes | Blue Jackets | 7AM AWST |
| Saturday, March 16, 2019 | Golden Knights | Stars | 8AM AWST |
| Saturday, March 16, 2019 | Ducks | Avalanche | 9AM AWST |
| Saturday, March 16, 2019 | Rangers | Flames | 9AM AWST |
| Saturday, March 16, 2019 | Devils | Canucks | 10AM AWST |
| Sunday, March 17, 2019 | Blues | Penguins | 1AM AWST |
| Sunday, March 17, 2019 | Islanders | Red Wings | 2AM AWST |
| Sunday, March 17, 2019 | Panthers | Kings | 4AM AWST |
| Sunday, March 17, 2019 | Flames | Jets | 7AM AWST |
| Sunday, March 17, 2019 | Blue Jackets | Bruins | 7AM AWST |
| Sunday, March 17, 2019 | Blackhawks | Canadiens | 7AM AWST |
| Sunday, March 17, 2019 | Maple Leafs | Senators | 7AM AWST |
| Sunday, March 17, 2019 | Capitals | Lightning | 7AM AWST |
| Sunday, March 17, 2019 | Sabres | Hurricanes | 7AM AWST |
| Sunday, March 17, 2019 | Rangers | Wild | 8AM AWST |
| Sunday, March 17, 2019 | Edmonton Oilers | Coyotes | 10AM AWST |
| Sunday, March 17, 2019 | Predators | Sharks | 10:30AM AWST |
| Monday, March 18, 2019 | Devils | Avalanche | 3AM AWST |
| Monday, March 18, 2019 | Blues | Sabres | 5AM AWST |
| Monday, March 18, 2019 | Islanders | Wild | 6AM AWST |
| Monday, March 18, 2019 | Canucks | Stars | 7AM AWST |
| Monday, March 18, 2019 | Flyers | Penguins | 7:30AM AWST |
| Monday, March 18, 2019 | Panthers | Ducks | 9AM AWST |
| Monday, March 18, 2019 | Edmonton Oilers | Golden Knights | 10AM AWST |
| Tuesday, March 19, 2019 | Coyotes | Lightning | 7:30AM AWST |
| Tuesday, March 19, 2019 | Canucks | Blackhawks | 8:30AM AWST |
| Tuesday, March 19, 2019 | Jets | Kings | 10:30AM AWST |
| Tuesday, March 19, 2019 | Golden Knights | Sharks | 10:30AM AWST |
| Wednesday, March 20, 2019 | Capitals | Devils | 7AM AWST |
| Wednesday, March 20, 2019 | Bruins | Islanders | 7AM AWST |
| Wednesday, March 20, 2019 | Red Wings | Rangers | 7AM AWST |
| Wednesday, March 20, 2019 | Canadiens | Flyers | 7AM AWST |
| Wednesday, March 20, 2019 | Penguins | Hurricanes | 7AM AWST |
| Wednesday, March 20, 2019 | Edmonton Oilers | Blues | 8AM AWST |
| Wednesday, March 20, 2019 | Maple Leafs | Predators | 8AM AWST |
| Wednesday, March 20, 2019 | Avalanche | Wild | 8AM AWST |
| Wednesday, March 20, 2019 | Panthers | Stars | 8:30AM AWST |
| Wednesday, March 20, 2019 | Blue Jackets | Flames | 9AM AWST |
| Thursday, March 21, 2019 | Maple Leafs | Sabres | 7AM AWST |
| Thursday, March 21, 2019 | Lightning | Capitals | 7:30AM AWST |
| Thursday, March 21, 2019 | Senators | Canucks | 10AM AWST |
| Thursday, March 21, 2019 | Jets | Ducks | 10AM AWST |
| Friday, March 22, 2019 | Coyotes | Panthers | 7AM AWST |
| Friday, March 22, 2019 | Bruins | Devils | 7AM AWST |
| Friday, March 22, 2019 | Lightning | Hurricanes | 7AM AWST |
| Friday, March 22, 2019 | Islanders | Canadiens | 7:30AM AWST |
| Friday, March 22, 2019 | Red Wings | Blues | 8AM AWST |
| Friday, March 22, 2019 | Penguins | Predators | 8AM AWST |
| Friday, March 22, 2019 | Flyers | Blackhawks | 8:30AM AWST |
| Friday, March 22, 2019 | Avalanche | Stars | 8:30AM AWST |
| Friday, March 22, 2019 | Senators | Flames | 9AM AWST |
| Friday, March 22, 2019 | Blue Jackets | Edmonton Oilers | 9AM AWST |
| Friday, March 22, 2019 | Jets | Golden Knights | 10AM AWST |
| Friday, March 22, 2019 | Sharks | Kings | 10:30AM AWST |
| Saturday, March 23, 2019 | Wild | Capitals | 7AM AWST |
| Saturday, March 23, 2019 | Sharks | Ducks | 10AM AWST |
| Sunday, March 24, 2019 | Coyotes | Devils | 1AM AWST |
| Sunday, March 24, 2019 | Islanders | Flyers | 1AM AWST |
| Sunday, March 24, 2019 | Blackhawks | Avalanche | 3AM AWST |
| Sunday, March 24, 2019 | Senators | Edmonton Oilers | 4AM AWST |
| Sunday, March 24, 2019 | Predators | Jets | 7AM AWST |
| Sunday, March 24, 2019 | Rangers | Maple Leafs | 7AM AWST |
| Sunday, March 24, 2019 | Sabres | Canadiens | 7AM AWST |
| Sunday, March 24, 2019 | Bruins | Panthers | 7AM AWST |
| Sunday, March 24, 2019 | Wild | Hurricanes | 7AM AWST |
| Sunday, March 24, 2019 | Lightning | Blues | 8AM AWST |
| Sunday, March 24, 2019 | Penguins | Stars | 8AM AWST |
| Sunday, March 24, 2019 | Flames | Canucks | 10AM AWST |
| Sunday, March 24, 2019 | Red Wings | Golden Knights | 10AM AWST |
| Sunday, March 24, 2019 | Ducks | Kings | 10:30AM AWST |
| Monday, March 25, 2019 | Flyers | Capitals | 12:30AM AWST |
| Monday, March 25, 2019 | Coyotes | Islanders | 3AM AWST |
| Monday, March 25, 2019 | Canadiens | Hurricanes | 7AM AWST |
| Monday, March 25, 2019 | Avalanche | Blackhawks | 8AM AWST |
| Monday, March 25, 2019 | Blue Jackets | Canucks | 10AM AWST |
| Tuesday, March 26, 2019 | Panthers | Maple Leafs | 7AM AWST |
| Tuesday, March 26, 2019 | Sabres | Devils | 7AM AWST |
| Tuesday, March 26, 2019 | Penguins | Rangers | 7AM AWST |
| Tuesday, March 26, 2019 | Bruins | Lightning | 7:30AM AWST |
| Tuesday, March 26, 2019 | Golden Knights | Blues | 8AM AWST |
| Tuesday, March 26, 2019 | Predators | Wild | 8AM AWST |
| Tuesday, March 26, 2019 | Stars | Jets | 8AM AWST |
| Tuesday, March 26, 2019 | Kings | Flames | 9AM AWST |
| Tuesday, March 26, 2019 | Red Wings | Sharks | 10:30AM AWST |
| Wednesday, March 27, 2019 | Hurricanes | Capitals | 7AM AWST |
| Wednesday, March 27, 2019 | Islanders | Blue Jackets | 7AM AWST |
| Wednesday, March 27, 2019 | Panthers | Canadiens | 7:30AM AWST |
| Wednesday, March 27, 2019 | Sabres | Senators | 7:30AM AWST |
| Wednesday, March 27, 2019 | Kings | Edmonton Oilers | 9AM AWST |
| Wednesday, March 27, 2019 | Ducks | Canucks | 10AM AWST |
| Wednesday, March 27, 2019 | Blackhawks | Coyotes | 10AM AWST |
| Thursday, March 28, 2019 | Maple Leafs | Flyers | 7AM AWST |
| Thursday, March 28, 2019 | Rangers | Bruins | 7:30AM AWST |
| Thursday, March 28, 2019 | Stars | Flames | 9:30PM AWST |
| Thursday, March 28, 2019 | Golden Knights | Avalanche | 10AM AWST |
| Friday, March 29, 2019 | Red Wings | Sabres | 7AM AWST |
| Friday, March 29, 2019 | Capitals | Hurricanes | 7AM AWST |
| Friday, March 29, 2019 | Canadiens | Blue Jackets | 7AM AWST |
| Friday, March 29, 2019 | Panthers | Senators | 7:30AM AWST |
| Friday, March 29, 2019 | Islanders | Jets | 8AM AWST |
| Friday, March 29, 2019 | Stars | Edmonton Oilers | 9AM AWST |
| Friday, March 29, 2019 | Kings | Canucks | 10AM AWST |
| Friday, March 29, 2019 | Blackhawks | Sharks | 10:30AM AWST |
| Saturday, March 30, 2019 | Blues | Rangers | 7AM AWST |
| Saturday, March 30, 2019 | Predators | Penguins | 7AM AWST |
| Saturday, March 30, 2019 | Devils | Red Wings | 7:30AM AWST |
| Saturday, March 30, 2019 | Coyotes | Avalanche | 9AM AWST |
| Saturday, March 30, 2019 | Ducks | Flames | 9AM AWST |
| Saturday, March 30, 2019 | Wild | Golden Knights | 10AM AWST |
| Sunday, March 31, 2019 | Flyers | Hurricanes | 1AM AWST |
| Sunday, March 31, 2019 | Canadiens | Jets | 7AM AWST |
| Sunday, March 31, 2019 | Panthers | Bruins | 7AM AWST |
| Sunday, March 31, 2019 | Maple Leafs | Senators | 7AM AWST |
| Sunday, March 31, 2019 | Capitals | Lightning | 7AM AWST |
| Sunday, March 31, 2019 | Blues | Devils | 7AM AWST |
| Sunday, March 31, 2019 | Sabres | Islanders | 7AM AWST |
| Sunday, March 31, 2019 | Blue Jackets | Predators | 8AM AWST |
| Sunday, March 31, 2019 | Golden Knights | Sharks | 9AM AWST |
| Sunday, March 31, 2019 | Stars | Canucks | 10AM AWST |
| Sunday, March 31, 2019 | Ducks | Edmonton Oilers | 10AM AWST |
| Sunday, March 31, 2019 | Blackhawks | Kings | 10:30AM AWST |
| Monday, April 01, 2019 | Rangers | Flyers | 12:30AM AWST |
| Monday, April 01, 2019 | Wild | Coyotes | 5AM AWST |
| Monday, April 01, 2019 | Hurricanes | Penguins | 5AM AWST |
| Monday, April 01, 2019 | Blue Jackets | Sabres | 6AM AWST |
| Monday, April 01, 2019 | Bruins | Red Wings | 7:30AM AWST |
| Monday, April 01, 2019 | Flames | Sharks | 8AM AWST |
| Tuesday, April 02, 2019 | Capitals | Panthers | 7AM AWST |
| Tuesday, April 02, 2019 | Rangers | Devils | 7AM AWST |
| Tuesday, April 02, 2019 | Maple Leafs | Islanders | 7AM AWST |
| Tuesday, April 02, 2019 | Lightning | Senators | 7:30AM AWST |
| Tuesday, April 02, 2019 | Avalanche | Blues | 8AM AWST |
| Tuesday, April 02, 2019 | Jets | Blackhawks | 8:30AM AWST |
| Tuesday, April 02, 2019 | Edmonton Oilers | Golden Knights | 10AM AWST |
| Tuesday, April 02, 2019 | Flames | Kings | 10AM AWST |
| Wednesday, April 03, 2019 | Predators | Sabres | 7AM AWST |
| Wednesday, April 03, 2019 | Bruins | Blue Jackets | 7AM AWST |
| Wednesday, April 03, 2019 | Hurricanes | Maple Leafs | 7:30AM AWST |
| Wednesday, April 03, 2019 | Lightning | Canadiens | 7:30AM AWST |
| Wednesday, April 03, 2019 | Penguins | Red Wings | 7:30AM AWST |
| Wednesday, April 03, 2019 | Jets | Wild | 8AM AWST |
| Wednesday, April 03, 2019 | Flyers | Stars | 8:30AM AWST |
| Wednesday, April 03, 2019 | Edmonton Oilers | Avalanche | 9AM AWST |
| Wednesday, April 03, 2019 | Sharks | Canucks | 10AM AWST |
| Wednesday, April 03, 2019 | Kings | Coyotes | 10AM AWST |
| Thursday, April 04, 2019 | Senators | Rangers | 7:30AM AWST |
| Thursday, April 04, 2019 | Blues | Blackhawks | 8AM AWST |
| Thursday, April 04, 2019 | Flames | Ducks | 10:30AM AWST |
| Friday, April 05, 2019 | Senators | Sabres | 7AM AWST |
| Friday, April 05, 2019 | Lightning | Maple Leafs | 7AM AWST |
| Friday, April 05, 2019 | Islanders | Panthers | 7AM AWST |
| Friday, April 05, 2019 | Red Wings | Penguins | 7AM AWST |
| Friday, April 05, 2019 | Canadiens | Capitals | 7AM AWST |
| Friday, April 05, 2019 | Devils | Hurricanes | 7AM AWST |
| Friday, April 05, 2019 | Flyers | Blues | 8AM AWST |
| Friday, April 05, 2019 | Canucks | Predators | 8AM AWST |
| Friday, April 05, 2019 | Bruins | Wild | 8AM AWST |
| Friday, April 05, 2019 | Jets | Avalanche | 9AM AWST |
| Friday, April 05, 2019 | Sharks | Edmonton Oilers | 9AM AWST |
| Friday, April 05, 2019 | Coyotes | Golden Knights | 10AM AWST |
| Saturday, April 06, 2019 | Blue Jackets | Rangers | 7AM AWST |
| Saturday, April 06, 2019 | Stars | Blackhawks | 8:30AM AWST |
| Saturday, April 06, 2019 | Kings | Ducks | 10AM AWST |
| Sunday, April 07, 2019 | Lightning | Bruins | 12:30AM AWST |
| Sunday, April 07, 2019 | Canucks | Blues | 4AM AWST |
| Sunday, April 07, 2019 | Maple Leafs | Canadiens | 7AM AWST |
| Sunday, April 07, 2019 | Blue Jackets | Senators | 7AM AWST |
| Sunday, April 07, 2019 | Sabres | Red Wings | 7AM AWST |
| Sunday, April 07, 2019 | Devils | Panthers | 7AM AWST |
| Sunday, April 07, 2019 | Hurricanes | Flyers | 7AM AWST |
| Sunday, April 07, 2019 | Rangers | Penguins | 7AM AWST |
| Sunday, April 07, 2019 | Islanders | Capitals | 7AM AWST |
| Sunday, April 07, 2019 | Blackhawks | Predators | 8AM AWST |
| Sunday, April 07, 2019 | Wild | Stars | 8AM AWST |
| Sunday, April 07, 2019 | Jets | Coyotes | 10AM AWST |
| Sunday, April 07, 2019 | Edmonton Oilers | Flames | 10AM AWST |
| Sunday, April 07, 2019 | Golden Knights | Kings | 10:30AM AWST |
| Sunday, April 07, 2019 | Avalanche | Sharks | 10:30AM AWST |
Follow @BetNHL
BetNHL.ca » Schedule »