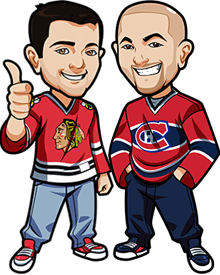 Follow @BetNHL
CST, or Central Standard Time, is 6 hours behind UTC and is used in North America and Central America.
It's used in the hotbed of hockey in the USA such as Alabama and Arkansas. Also counties and parts within the likes of Michigan, Nebraska and Kansas.
This is a complete printable NHL schedule in CST format. If you're in CST you can use this schedule below to access a list of all the games.
You can print it, save it, search it for your favourite teams.
Go nuts and any issues let us know in the comments below:
NHL 2018/2019 Schedule CST
| Date: | Road: | Home: | Time: |
| --- | --- | --- | --- |
| Wednesday, October 03, 2018 | Canadiens | Maple Leafs | 6PM CST |
| Wednesday, October 03, 2018 | Bruins | Capitals | 6:30PM CST |
| Wednesday, October 03, 2018 | Flames | Canucks | 9PM CST |
| Wednesday, October 03, 2018 | Ducks | Sharks | 9:30PM CST |
| Thursday, October 04, 2018 | Bruins | Sabres | 6PM CST |
| Thursday, October 04, 2018 | Predators | Rangers | 6PM CST |
| Thursday, October 04, 2018 | Capitals | Penguins | 6PM CST |
| Thursday, October 04, 2018 | Islanders | Hurricanes | 6PM CST |
| Thursday, October 04, 2018 | Blackhawks | Senators | 6:30PM CST |
| Thursday, October 04, 2018 | Blue Jackets | Red Wings | 6:30PM CST |
| Thursday, October 04, 2018 | Jets | Blues | 7PM CST |
| Thursday, October 04, 2018 | Coyotes | Stars | 7:30PM CST |
| Thursday, October 04, 2018 | Wild | Avalanche | 8PM CST |
| Thursday, October 04, 2018 | Flyers | Golden Knights | 9PM CST |
| Friday, October 05, 2018 | Hurricanes | Blue Jackets | 6PM CST |
| Friday, October 05, 2018 | Sharks | Kings | 9:30PM CST |
| Saturday, October 06, 2018 | Edmonton Oilers | Devils | 12PM CST |
| Saturday, October 06, 2018 | Jets | Stars | 6PM CST |
| Saturday, October 06, 2018 | Rangers | Sabres | 6PM CST |
| Saturday, October 06, 2018 | Senators | Maple Leafs | 6PM CST |
| Saturday, October 06, 2018 | Panthers | Lightning | 6PM CST |
| Saturday, October 06, 2018 | Predators | Islanders | 6PM CST |
| Saturday, October 06, 2018 | Canadiens | Penguins | 6PM CST |
| Saturday, October 06, 2018 | Blackhawks | Blues | 7PM CST |
| Saturday, October 06, 2018 | Golden Knights | Wild | 7PM CST |
| Saturday, October 06, 2018 | Ducks | Coyotes | 8PM CST |
| Saturday, October 06, 2018 | Flyers | Avalanche | 8PM CST |
| Saturday, October 06, 2018 | Canucks | Flames | 9PM CST |
| Sunday, October 07, 2018 | Rangers | Hurricanes | 4PM CST |
| Sunday, October 07, 2018 | Maple Leafs | Blackhawks | 6PM CST |
| Sunday, October 07, 2018 | Red Wings | Kings | 9:30PM CST |
| Monday, October 08, 2018 | Senators | Bruins | 12PM CST |
| Monday, October 08, 2018 | Sharks | Islanders | 12PM CST |
| Monday, October 08, 2018 | Golden Knights | Sabres | 2PM CST |
| Monday, October 08, 2018 | Red Wings | Ducks | 9PM CST |
| Tuesday, October 09, 2018 | Sharks | Flyers | 6PM CST |
| Tuesday, October 09, 2018 | Canucks | Hurricanes | 6PM CST |
| Tuesday, October 09, 2018 | Avalanche | Blue Jackets | 6PM CST |
| Tuesday, October 09, 2018 | Flames | Predators | 7PM CST |
| Tuesday, October 09, 2018 | Kings | Jets | 7PM CST |
| Tuesday, October 09, 2018 | Maple Leafs | Stars | 7:30PM CST |
| Wednesday, October 10, 2018 | Flyers | Senators | 6:30PM CST |
| Wednesday, October 10, 2018 | Golden Knights | Capitals | 7PM CST |
| Wednesday, October 10, 2018 | Coyotes | Ducks | 9PM CST |
| Thursday, October 11, 2018 | Edmonton Oilers | Bruins | 6PM CST |
| Thursday, October 11, 2018 | Avalanche | Sabres | 6PM CST |
| Thursday, October 11, 2018 | Blue Jackets | Panthers | 6PM CST |
| Thursday, October 11, 2018 | Capitals | Devils | 6PM CST |
| Thursday, October 11, 2018 | Sharks | Rangers | 6PM CST |
| Thursday, October 11, 2018 | Golden Knights | Penguins | 6PM CST |
| Thursday, October 11, 2018 | Kings | Canadiens | 6:30PM CST |
| Thursday, October 11, 2018 | Maple Leafs | Red Wings | 6:30PM CST |
| Thursday, October 11, 2018 | Canucks | Lightning | 6:30PM CST |
| Thursday, October 11, 2018 | Flames | Blues | 7PM CST |
| Thursday, October 11, 2018 | Jets | Predators | 7PM CST |
| Thursday, October 11, 2018 | Blackhawks | Wild | 7PM CST |
| Saturday, October 13, 2018 | Edmonton Oilers | Rangers | 12PM CST |
| Saturday, October 13, 2018 | Golden Knights | Flyers | 12PM CST |
| Saturday, October 13, 2018 | Kings | Senators | 1PM CST |
| Saturday, October 13, 2018 | Hurricanes | Wild | 5PM CST |
| Saturday, October 13, 2018 | Red Wings | Bruins | 6PM CST |
| Saturday, October 13, 2018 | Penguins | Canadiens | 6PM CST |
| Saturday, October 13, 2018 | Blue Jackets | Lightning | 6PM CST |
| Saturday, October 13, 2018 | Canucks | Panthers | 6PM CST |
| Saturday, October 13, 2018 | Maple Leafs | Capitals | 6PM CST |
| Saturday, October 13, 2018 | Islanders | Predators | 7PM CST |
| Saturday, October 13, 2018 | Ducks | Stars | 7PM CST |
| Saturday, October 13, 2018 | Blues | Blackhawks | 7:30PM CST |
| Saturday, October 13, 2018 | Sabres | Coyotes | 8PM CST |
| Saturday, October 13, 2018 | Flames | Avalanche | 9PM CST |
| Sunday, October 14, 2018 | Sharks | Devils | 12PM CST |
| Sunday, October 14, 2018 | Ducks | Blues | 6PM CST |
| Sunday, October 14, 2018 | Hurricanes | Jets | 6PM CST |
| Monday, October 15, 2018 | Kings | Maple Leafs | 6:30PM CST |
| Monday, October 15, 2018 | Red Wings | Canadiens | 6:30PM CST |
| Monday, October 15, 2018 | Stars | Senators | 6:30PM CST |
| Monday, October 15, 2018 | Wild | Predators | 7PM CST |
| Tuesday, October 16, 2018 | Stars | Devils | 6PM CST |
| Tuesday, October 16, 2018 | Avalanche | Rangers | 6PM CST |
| Tuesday, October 16, 2018 | Panthers | Flyers | 6PM CST |
| Tuesday, October 16, 2018 | Canucks | Penguins | 6PM CST |
| Tuesday, October 16, 2018 | Hurricanes | Lightning | 6:30PM CST |
| Tuesday, October 16, 2018 | Coyotes | Wild | 7PM CST |
| Tuesday, October 16, 2018 | Edmonton Oilers | Jets | 7PM CST |
| Tuesday, October 16, 2018 | Sabres | Golden Knights | 9PM CST |
| Wednesday, October 17, 2018 | Blues | Canadiens | 6PM CST |
| Wednesday, October 17, 2018 | Rangers | Capitals | 6PM CST |
| Wednesday, October 17, 2018 | Bruins | Flames | 8:30PM CST |
| Wednesday, October 17, 2018 | Islanders | Ducks | 9PM CST |
| Thursday, October 18, 2018 | Penguins | Maple Leafs | 6PM CST |
| Thursday, October 18, 2018 | Avalanche | Devils | 6PM CST |
| Thursday, October 18, 2018 | Flyers | Blue Jackets | 6PM CST |
| Thursday, October 18, 2018 | Red Wings | Lightning | 6:30PM CST |
| Thursday, October 18, 2018 | Canucks | Jets | 7PM CST |
| Thursday, October 18, 2018 | Coyotes | Blackhawks | 7:30PM CST |
| Thursday, October 18, 2018 | Bruins | Edmonton Oilers | 8PM CST |
| Thursday, October 18, 2018 | Islanders | Kings | 9:30PM CST |
| Thursday, October 18, 2018 | Sabres | Sharks | 9:30PM CST |
| Friday, October 19, 2018 | Panthers | Capitals | 6PM CST |
| Friday, October 19, 2018 | Wild | Stars | 7PM CST |
| Friday, October 19, 2018 | Predators | Flames | 8PM CST |
| Saturday, October 20, 2018 | Devils | Flyers | 12PM CST |
| Saturday, October 20, 2018 | Avalanche | Hurricanes | 12PM CST |
| Saturday, October 20, 2018 | Coyotes | Jets | 2PM CST |
| Saturday, October 20, 2018 | Sabres | Kings | 3PM CST |
| Saturday, October 20, 2018 | Blues | Maple Leafs | 6PM CST |
| Saturday, October 20, 2018 | Canadiens | Senators | 6PM CST |
| Saturday, October 20, 2018 | Red Wings | Panthers | 6PM CST |
| Saturday, October 20, 2018 | Blackhawks | Blue Jackets | 6PM CST |
| Saturday, October 20, 2018 | Lightning | Wild | 7PM CST |
| Saturday, October 20, 2018 | Bruins | Canucks | 9PM CST |
| Saturday, October 20, 2018 | Ducks | Golden Knights | 9PM CST |
| Saturday, October 20, 2018 | Predators | Edmonton Oilers | 9PM CST |
| Saturday, October 20, 2018 | Islanders | Sharks | 9:30PM CST |
| Sunday, October 21, 2018 | Lightning | Blackhawks | 6PM CST |
| Sunday, October 21, 2018 | Flames | Rangers | 6PM CST |
| Sunday, October 21, 2018 | Sabres | Ducks | 7PM CST |
| Monday, October 22, 2018 | Avalanche | Flyers | 6PM CST |
| Monday, October 22, 2018 | Hurricanes | Red Wings | 6:30PM CST |
| Monday, October 22, 2018 | Blues | Jets | 7PM CST |
| Monday, October 22, 2018 | Capitals | Canucks | 9PM CST |
| Tuesday, October 23, 2018 | Panthers | Rangers | 6PM CST |
| Tuesday, October 23, 2018 | Coyotes | Blue Jackets | 6PM CST |
| Tuesday, October 23, 2018 | Flames | Canadiens | 6:30PM CST |
| Tuesday, October 23, 2018 | Bruins | Senators | 6:30PM CST |
| Tuesday, October 23, 2018 | Sharks | Predators | 7PM CST |
| Tuesday, October 23, 2018 | Ducks | Blackhawks | 7:30PM CST |
| Tuesday, October 23, 2018 | Kings | Stars | 7:30PM CST |
| Tuesday, October 23, 2018 | Penguins | Edmonton Oilers | 8PM CST |
| Wednesday, October 24, 2018 | Maple Leafs | Jets | 6PM CST |
| Wednesday, October 24, 2018 | Panthers | Islanders | 6PM CST |
| Wednesday, October 24, 2018 | Lightning | Avalanche | 8:30PM CST |
| Wednesday, October 24, 2018 | Canucks | Golden Knights | 9PM CST |
| Thursday, October 25, 2018 | Flyers | Bruins | 6PM CST |
| Thursday, October 25, 2018 | Canadiens | Sabres | 6PM CST |
| Thursday, October 25, 2018 | Predators | Devils | 6PM CST |
| Thursday, October 25, 2018 | Blue Jackets | Blues | 7PM CST |
| Thursday, October 25, 2018 | Kings | Wild | 7PM CST |
| Thursday, October 25, 2018 | Rangers | Blackhawks | 7:30PM CST |
| Thursday, October 25, 2018 | Ducks | Stars | 7:30PM CST |
| Thursday, October 25, 2018 | Penguins | Flames | 8PM CST |
| Thursday, October 25, 2018 | Capitals | Edmonton Oilers | 8PM CST |
| Thursday, October 25, 2018 | Canucks | Coyotes | 9PM CST |
| Friday, October 26, 2018 | Lightning | Golden Knights | 5PM CST |
| Friday, October 26, 2018 | Jets | Red Wings | 6:30PM CST |
| Friday, October 26, 2018 | Sharks | Hurricanes | 6:30PM CST |
| Friday, October 26, 2018 | Senators | Avalanche | 8PM CST |
| Saturday, October 27, 2018 | Panthers | Devils | 12PM CST |
| Saturday, October 27, 2018 | Islanders | Flyers | 12PM CST |
| Saturday, October 27, 2018 | Edmonton Oilers | Predators | 2PM CST |
| Saturday, October 27, 2018 | Capitals | Flames | 3PM CST |
| Saturday, October 27, 2018 | Canadiens | Bruins | 6PM CST |
| Saturday, October 27, 2018 | Jets | Maple Leafs | 6PM CST |
| Saturday, October 27, 2018 | Sabres | Blue Jackets | 6PM CST |
| Saturday, October 27, 2018 | Blackhawks | Blues | 7PM CST |
| Saturday, October 27, 2018 | Avalanche | Wild | 7PM CST |
| Saturday, October 27, 2018 | Lightning | Coyotes | 8PM CST |
| Saturday, October 27, 2018 | Penguins | Canucks | 9PM CST |
| Sunday, October 28, 2018 | Rangers | Kings | 2:30PM CST |
| Sunday, October 28, 2018 | Stars | Red Wings | 4PM CST |
| Sunday, October 28, 2018 | Islanders | Hurricanes | 4PM CST |
| Sunday, October 28, 2018 | Edmonton Oilers | Blackhawks | 5PM CST |
| Sunday, October 28, 2018 | Senators | Golden Knights | 7PM CST |
| Sunday, October 28, 2018 | Sharks | Ducks | 7PM CST |
| Monday, October 29, 2018 | Flames | Maple Leafs | 6PM CST |
| Monday, October 29, 2018 | Wild | Canucks | 9PM CST |
| Tuesday, October 30, 2018 | Flames | Sabres | 6PM CST |
| Tuesday, October 30, 2018 | Islanders | Penguins | 6PM CST |
| Tuesday, October 30, 2018 | Bruins | Hurricanes | 6PM CST |
| Tuesday, October 30, 2018 | Red Wings | Blue Jackets | 6PM CST |
| Tuesday, October 30, 2018 | Stars | Canadiens | 6:30PM CST |
| Tuesday, October 30, 2018 | Devils | Lightning | 6:30PM CST |
| Tuesday, October 30, 2018 | Golden Knights | Predators | 7PM CST |
| Tuesday, October 30, 2018 | Wild | Edmonton Oilers | 8PM CST |
| Tuesday, October 30, 2018 | Senators | Coyotes | 9PM CST |
| Tuesday, October 30, 2018 | Flyers | Ducks | 9PM CST |
| Tuesday, October 30, 2018 | Rangers | Sharks | 9:30PM CST |
| Wednesday, October 31, 2018 | Blackhawks | Canucks | 9PM CST |
| Thursday, November 01, 2018 | Jets | Panthers | 1PM CST |
| Thursday, November 01, 2018 | Stars | Maple Leafs | 6PM CST |
| Thursday, November 01, 2018 | Penguins | Islanders | 6PM CST |
| Thursday, November 01, 2018 | Capitals | Canadiens | 6:30PM CST |
| Thursday, November 01, 2018 | Sabres | Senators | 6:30PM CST |
| Thursday, November 01, 2018 | Devils | Red Wings | 6:30PM CST |
| Thursday, November 01, 2018 | Predators | Lightning | 6:30PM CST |
| Thursday, November 01, 2018 | Golden Knights | Blues | 7PM CST |
| Thursday, November 01, 2018 | Avalanche | Flames | 8PM CST |
| Thursday, November 01, 2018 | Blackhawks | Edmonton Oilers | 8PM CST |
| Thursday, November 01, 2018 | Rangers | Ducks | 9PM CST |
| Thursday, November 01, 2018 | Flyers | Kings | 9:30PM CST |
| Thursday, November 01, 2018 | Blue Jackets | Sharks | 9:30PM CST |
| Friday, November 02, 2018 | Panthers | Jets | 1PM CST |
| Friday, November 02, 2018 | Avalanche | Canucks | 9PM CST |
| Friday, November 02, 2018 | Hurricanes | Coyotes | 9PM CST |
| Saturday, November 03, 2018 | Senators | Sabres | 12PM CST |
| Saturday, November 03, 2018 | Lightning | Canadiens | 6PM CST |
| Saturday, November 03, 2018 | Edmonton Oilers | Red Wings | 6PM CST |
| Saturday, November 03, 2018 | Devils | Islanders | 6PM CST |
| Saturday, November 03, 2018 | Maple Leafs | Penguins | 6PM CST |
| Saturday, November 03, 2018 | Stars | Capitals | 6PM CST |
| Saturday, November 03, 2018 | Wild | Blues | 7PM CST |
| Saturday, November 03, 2018 | Bruins | Predators | 7PM CST |
| Saturday, November 03, 2018 | Hurricanes | Golden Knights | 9PM CST |
| Saturday, November 03, 2018 | Blackhawks | Flames | 9PM CST |
| Saturday, November 03, 2018 | Blue Jackets | Kings | 9:30PM CST |
| Saturday, November 03, 2018 | Flyers | Sharks | 9:30PM CST |
| Sunday, November 04, 2018 | Lightning | Senators | 6PM CST |
| Sunday, November 04, 2018 | Sabres | Rangers | 6PM CST |
| Sunday, November 04, 2018 | Blue Jackets | Ducks | 8PM CST |
| Monday, November 05, 2018 | Stars | Bruins | 6PM CST |
| Monday, November 05, 2018 | Canadiens | Islanders | 6PM CST |
| Monday, November 05, 2018 | Devils | Penguins | 6PM CST |
| Monday, November 05, 2018 | Edmonton Oilers | Capitals | 6PM CST |
| Monday, November 05, 2018 | Flyers | Coyotes | 8PM CST |
| Tuesday, November 06, 2018 | Golden Knights | Maple Leafs | 6PM CST |
| Tuesday, November 06, 2018 | Canadiens | Rangers | 6PM CST |
| Tuesday, November 06, 2018 | Stars | Blue Jackets | 6PM CST |
| Tuesday, November 06, 2018 | Devils | Senators | 6:30PM CST |
| Tuesday, November 06, 2018 | Canucks | Red Wings | 6:30PM CST |
| Tuesday, November 06, 2018 | Edmonton Oilers | Lightning | 6:30PM CST |
| Tuesday, November 06, 2018 | Hurricanes | Blues | 7PM CST |
| Tuesday, November 06, 2018 | Ducks | Kings | 9:30PM CST |
| Tuesday, November 06, 2018 | Wild | Sharks | 9:30PM CST |
| Wednesday, November 07, 2018 | Penguins | Capitals | 6:30PM CST |
| Wednesday, November 07, 2018 | Predators | Avalanche | 9PM CST |
| Wednesday, November 07, 2018 | Flames | Ducks | 9:30PM CST |
| Thursday, November 08, 2018 | Canucks | Bruins | 6PM CST |
| Thursday, November 08, 2018 | Edmonton Oilers | Panthers | 6PM CST |
| Thursday, November 08, 2018 | Coyotes | Flyers | 6PM CST |
| Thursday, November 08, 2018 | Sabres | Canadiens | 6:30PM CST |
| Thursday, November 08, 2018 | Golden Knights | Senators | 6:30PM CST |
| Thursday, November 08, 2018 | Islanders | Lightning | 6:30PM CST |
| Thursday, November 08, 2018 | Hurricanes | Blackhawks | 7:30PM CST |
| Thursday, November 08, 2018 | Sharks | Stars | 7:30PM CST |
| Thursday, November 08, 2018 | Wild | Kings | 9:30PM CST |
| Friday, November 09, 2018 | Devils | Maple Leafs | 6PM CST |
| Friday, November 09, 2018 | Blue Jackets | Capitals | 6PM CST |
| Friday, November 09, 2018 | Rangers | Red Wings | 6:30PM CST |
| Friday, November 09, 2018 | Sharks | Blues | 7PM CST |
| Friday, November 09, 2018 | Avalanche | Jets | 7PM CST |
| Friday, November 09, 2018 | Wild | Ducks | 9PM CST |
| Saturday, November 10, 2018 | Canucks | Sabres | 12PM CST |
| Saturday, November 10, 2018 | Blackhawks | Flyers | 12PM CST |
| Saturday, November 10, 2018 | Predators | Stars | 1PM CST |
| Saturday, November 10, 2018 | Maple Leafs | Bruins | 6PM CST |
| Saturday, November 10, 2018 | Golden Knights | Canadiens | 6PM CST |
| Saturday, November 10, 2018 | Senators | Lightning | 6PM CST |
| Saturday, November 10, 2018 | Islanders | Panthers | 6PM CST |
| Saturday, November 10, 2018 | Coyotes | Penguins | 6PM CST |
| Saturday, November 10, 2018 | Red Wings | Hurricanes | 6PM CST |
| Saturday, November 10, 2018 | Rangers | Blue Jackets | 6PM CST |
| Saturday, November 10, 2018 | Flames | Kings | 9PM CST |
| Sunday, November 11, 2018 | Wild | Blues | 2PM CST |
| Sunday, November 11, 2018 | Senators | Panthers | 4PM CST |
| Sunday, November 11, 2018 | Coyotes | Capitals | 4PM CST |
| Sunday, November 11, 2018 | Devils | Jets | 6PM CST |
| Sunday, November 11, 2018 | Golden Knights | Bruins | 6PM CST |
| Sunday, November 11, 2018 | Flames | Sharks | 8PM CST |
| Sunday, November 11, 2018 | Avalanche | Edmonton Oilers | 8:30PM CST |
| Monday, November 12, 2018 | Canucks | Rangers | 6PM CST |
| Monday, November 12, 2018 | Blackhawks | Hurricanes | 6PM CST |
| Monday, November 12, 2018 | Blue Jackets | Stars | 7:30PM CST |
| Monday, November 12, 2018 | Predators | Ducks | 9PM CST |
| Tuesday, November 13, 2018 | Lightning | Sabres | 6PM CST |
| Tuesday, November 13, 2018 | Penguins | Devils | 6PM CST |
| Tuesday, November 13, 2018 | Canucks | Islanders | 6PM CST |
| Tuesday, November 13, 2018 | Panthers | Flyers | 6PM CST |
| Tuesday, November 13, 2018 | Coyotes | Red Wings | 6:30PM CST |
| Tuesday, November 13, 2018 | Capitals | Wild | 7PM CST |
| Tuesday, November 13, 2018 | Canadiens | Edmonton Oilers | 8PM CST |
| Tuesday, November 13, 2018 | Maple Leafs | Kings | 9:30PM CST |
| Tuesday, November 13, 2018 | Predators | Sharks | 9:30PM CST |
| Wednesday, November 14, 2018 | Blues | Blackhawks | 7PM CST |
| Wednesday, November 14, 2018 | Capitals | Jets | 7PM CST |
| Wednesday, November 14, 2018 | Bruins | Avalanche | 9PM CST |
| Wednesday, November 14, 2018 | Ducks | Golden Knights | 9:30PM CST |
| Thursday, November 15, 2018 | Rangers | Islanders | 6PM CST |
| Thursday, November 15, 2018 | Devils | Flyers | 6PM CST |
| Thursday, November 15, 2018 | Lightning | Penguins | 6PM CST |
| Thursday, November 15, 2018 | Panthers | Blue Jackets | 6PM CST |
| Thursday, November 15, 2018 | Red Wings | Senators | 6:30PM CST |
| Thursday, November 15, 2018 | Canucks | Wild | 7PM CST |
| Thursday, November 15, 2018 | Canadiens | Flames | 8PM CST |
| Thursday, November 15, 2018 | Predators | Coyotes | 8PM CST |
| Thursday, November 15, 2018 | Maple Leafs | Sharks | 9:30PM CST |
| Friday, November 16, 2018 | Bruins | Stars | 7PM CST |
| Friday, November 16, 2018 | Sabres | Jets | 7PM CST |
| Friday, November 16, 2018 | Kings | Blackhawks | 7:30PM CST |
| Friday, November 16, 2018 | Capitals | Avalanche | 8PM CST |
| Friday, November 16, 2018 | Blues | Golden Knights | 9PM CST |
| Friday, November 16, 2018 | Maple Leafs | Ducks | 9PM CST |
| Saturday, November 17, 2018 | Red Wings | Devils | 12PM CST |
| Saturday, November 17, 2018 | Lightning | Flyers | 12PM CST |
| Saturday, November 17, 2018 | Sabres | Wild | 5PM CST |
| Saturday, November 17, 2018 | Canadiens | Canucks | 6PM CST |
| Saturday, November 17, 2018 | Penguins | Senators | 6PM CST |
| Saturday, November 17, 2018 | Panthers | Rangers | 6PM CST |
| Saturday, November 17, 2018 | Blue Jackets | Hurricanes | 6PM CST |
| Saturday, November 17, 2018 | Bruins | Coyotes | 7PM CST |
| Saturday, November 17, 2018 | Kings | Predators | 7PM CST |
| Saturday, November 17, 2018 | Edmonton Oilers | Flames | 9PM CST |
| Saturday, November 17, 2018 | Blues | Sharks | 9:30PM CST |
| Sunday, November 18, 2018 | Stars | Islanders | 12PM CST |
| Sunday, November 18, 2018 | Devils | Hurricanes | 4PM CST |
| Sunday, November 18, 2018 | Wild | Blackhawks | 5PM CST |
| Sunday, November 18, 2018 | Avalanche | Ducks | 7PM CST |
| Sunday, November 18, 2018 | Golden Knights | Edmonton Oilers | 7PM CST |
| Monday, November 19, 2018 | Blue Jackets | Maple Leafs | 6PM CST |
| Monday, November 19, 2018 | Stars | Rangers | 6PM CST |
| Monday, November 19, 2018 | Sabres | Penguins | 6PM CST |
| Monday, November 19, 2018 | Capitals | Canadiens | 6:30PM CST |
| Monday, November 19, 2018 | Panthers | Senators | 6:30PM CST |
| Monday, November 19, 2018 | Kings | Blues | 7PM CST |
| Monday, November 19, 2018 | Lightning | Predators | 7PM CST |
| Monday, November 19, 2018 | Golden Knights | Flames | 8PM CST |
| Monday, November 19, 2018 | Jets | Canucks | 9PM CST |
| Tuesday, November 20, 2018 | Edmonton Oilers | Sharks | 9:30PM CST |
| Wednesday, November 21, 2018 | Flyers | Sabres | 6PM CST |
| Wednesday, November 21, 2018 | Canadiens | Devils | 6PM CST |
| Wednesday, November 21, 2018 | Islanders | Rangers | 6PM CST |
| Wednesday, November 21, 2018 | Stars | Penguins | 6PM CST |
| Wednesday, November 21, 2018 | Blackhawks | Capitals | 6PM CST |
| Wednesday, November 21, 2018 | Maple Leafs | Hurricanes | 6PM CST |
| Wednesday, November 21, 2018 | Bruins | Red Wings | 6:30PM CST |
| Wednesday, November 21, 2018 | Panthers | Lightning | 6:30PM CST |
| Wednesday, November 21, 2018 | Blues | Predators | 7PM CST |
| Wednesday, November 21, 2018 | Senators | Wild | 7PM CST |
| Wednesday, November 21, 2018 | Golden Knights | Coyotes | 8PM CST |
| Wednesday, November 21, 2018 | Canucks | Ducks | 9PM CST |
| Wednesday, November 21, 2018 | Jets | Flames | 9PM CST |
| Wednesday, November 21, 2018 | Avalanche | Kings | 9:30PM CST |
| Friday, November 23, 2018 | Rangers | Flyers | 12PM CST |
| Friday, November 23, 2018 | Edmonton Oilers | Ducks | 3PM CST |
| Friday, November 23, 2018 | Jets | Wild | 3PM CST |
| Friday, November 23, 2018 | Canadiens | Sabres | 3PM CST |
| Friday, November 23, 2018 | Islanders | Devils | 3PM CST |
| Friday, November 23, 2018 | Red Wings | Capitals | 3PM CST |
| Friday, November 23, 2018 | Flames | Golden Knights | 5PM CST |
| Friday, November 23, 2018 | Maple Leafs | Blue Jackets | 6PM CST |
| Friday, November 23, 2018 | Penguins | Bruins | 6:30PM CST |
| Friday, November 23, 2018 | Blackhawks | Lightning | 6:30PM CST |
| Friday, November 23, 2018 | Panthers | Hurricanes | 6:30PM CST |
| Friday, November 23, 2018 | Avalanche | Coyotes | 7PM CST |
| Friday, November 23, 2018 | Predators | Blues | 7PM CST |
| Friday, November 23, 2018 | Senators | Stars | 7PM CST |
| Friday, November 23, 2018 | Canucks | Sharks | 8PM CST |
| Saturday, November 24, 2018 | Capitals | Rangers | 1PM CST |
| Saturday, November 24, 2018 | Jets | Blues | 6PM CST |
| Saturday, November 24, 2018 | Flyers | Maple Leafs | 6PM CST |
| Saturday, November 24, 2018 | Bruins | Canadiens | 6PM CST |
| Saturday, November 24, 2018 | Sabres | Red Wings | 6PM CST |
| Saturday, November 24, 2018 | Blackhawks | Panthers | 6PM CST |
| Saturday, November 24, 2018 | Hurricanes | Islanders | 6PM CST |
| Saturday, November 24, 2018 | Blue Jackets | Penguins | 6PM CST |
| Saturday, November 24, 2018 | Stars | Avalanche | 8PM CST |
| Saturday, November 24, 2018 | Sharks | Golden Knights | 9PM CST |
| Saturday, November 24, 2018 | Canucks | Kings | 9PM CST |
| Sunday, November 25, 2018 | Flames | Coyotes | 2PM CST |
| Sunday, November 25, 2018 | Devils | Lightning | 6PM CST |
| Sunday, November 25, 2018 | Ducks | Predators | 7PM CST |
| Sunday, November 25, 2018 | Edmonton Oilers | Kings | 9:30PM CST |
| Monday, November 26, 2018 | Bruins | Maple Leafs | 6PM CST |
| Monday, November 26, 2018 | Devils | Panthers | 6PM CST |
| Monday, November 26, 2018 | Capitals | Islanders | 6PM CST |
| Monday, November 26, 2018 | Senators | Rangers | 6PM CST |
| Monday, November 26, 2018 | Blue Jackets | Red Wings | 6:30PM CST |
| Tuesday, November 27, 2018 | Sharks | Sabres | 6PM CST |
| Tuesday, November 27, 2018 | Senators | Flyers | 6PM CST |
| Tuesday, November 27, 2018 | Hurricanes | Canadiens | 6:30PM CST |
| Tuesday, November 27, 2018 | Ducks | Lightning | 6:30PM CST |
| Tuesday, November 27, 2018 | Avalanche | Predators | 7PM CST |
| Tuesday, November 27, 2018 | Coyotes | Wild | 7PM CST |
| Tuesday, November 27, 2018 | Penguins | Jets | 7PM CST |
| Tuesday, November 27, 2018 | Golden Knights | Blackhawks | 7:30PM CST |
| Tuesday, November 27, 2018 | Stars | Edmonton Oilers | 8PM CST |
| Tuesday, November 27, 2018 | Kings | Canucks | 9PM CST |
| Wednesday, November 28, 2018 | Blues | Red Wings | 6PM CST |
| Wednesday, November 28, 2018 | Ducks | Panthers | 6PM CST |
| Wednesday, November 28, 2018 | Sharks | Maple Leafs | 6:30PM CST |
| Wednesday, November 28, 2018 | Stars | Flames | 8PM CST |
| Wednesday, November 28, 2018 | Penguins | Avalanche | 8:30PM CST |
| Thursday, November 29, 2018 | Islanders | Bruins | 6PM CST |
| Thursday, November 29, 2018 | Wild | Blue Jackets | 6PM CST |
| Thursday, November 29, 2018 | Rangers | Senators | 6:30PM CST |
| Thursday, November 29, 2018 | Sabres | Lightning | 6:30PM CST |
| Thursday, November 29, 2018 | Coyotes | Predators | 7PM CST |
| Thursday, November 29, 2018 | Blackhawks | Jets | 7PM CST |
| Thursday, November 29, 2018 | Kings | Edmonton Oilers | 8PM CST |
| Thursday, November 29, 2018 | Golden Knights | Canucks | 9PM CST |
| Friday, November 30, 2018 | Sabres | Panthers | 6PM CST |
| Friday, November 30, 2018 | Devils | Capitals | 6PM CST |
| Friday, November 30, 2018 | Ducks | Hurricanes | 6:30PM CST |
| Friday, November 30, 2018 | Blues | Avalanche | 8PM CST |
| Friday, November 30, 2018 | Kings | Flames | 8PM CST |
| Saturday, December 01, 2018 | Sharks | Senators | 1PM CST |
| Saturday, December 01, 2018 | Stars | Canucks | 3PM CST |
| Saturday, December 01, 2018 | Maple Leafs | Wild | 6PM CST |
| Saturday, December 01, 2018 | Red Wings | Bruins | 6PM CST |
| Saturday, December 01, 2018 | Rangers | Canadiens | 6PM CST |
| Saturday, December 01, 2018 | Lightning | Panthers | 6PM CST |
| Saturday, December 01, 2018 | Jets | Devils | 6PM CST |
| Saturday, December 01, 2018 | Blue Jackets | Islanders | 6PM CST |
| Saturday, December 01, 2018 | Flyers | Penguins | 6PM CST |
| Saturday, December 01, 2018 | Blues | Coyotes | 7PM CST |
| Saturday, December 01, 2018 | Blackhawks | Predators | 7PM CST |
| Saturday, December 01, 2018 | Golden Knights | Edmonton Oilers | 9PM CST |
| Sunday, December 02, 2018 | Ducks | Capitals | 2PM CST |
| Sunday, December 02, 2018 | Jets | Rangers | 5PM CST |
| Sunday, December 02, 2018 | Flames | Blackhawks | 6PM CST |
| Sunday, December 02, 2018 | Sharks | Canadiens | 6PM CST |
| Sunday, December 02, 2018 | Avalanche | Red Wings | 6PM CST |
| Sunday, December 02, 2018 | Hurricanes | Kings | 9:30PM CST |
| Monday, December 03, 2018 | Lightning | Devils | 6PM CST |
| Monday, December 03, 2018 | Sabres | Predators | 7PM CST |
| Monday, December 03, 2018 | Edmonton Oilers | Stars | 7:30PM CST |
| Tuesday, December 04, 2018 | Maple Leafs | Sabres | 6PM CST |
| Tuesday, December 04, 2018 | Bruins | Panthers | 6PM CST |
| Tuesday, December 04, 2018 | Jets | Islanders | 6PM CST |
| Tuesday, December 04, 2018 | Avalanche | Penguins | 6PM CST |
| Tuesday, December 04, 2018 | Flames | Blue Jackets | 6PM CST |
| Tuesday, December 04, 2018 | Senators | Canadiens | 6:30PM CST |
| Tuesday, December 04, 2018 | Lightning | Red Wings | 6:30PM CST |
| Tuesday, December 04, 2018 | Wild | Canucks | 9PM CST |
| Tuesday, December 04, 2018 | Capitals | Golden Knights | 9PM CST |
| Tuesday, December 04, 2018 | Coyotes | Kings | 9:30PM CST |
| Wednesday, December 05, 2018 | Edmonton Oilers | Blues | 7PM CST |
| Wednesday, December 05, 2018 | Blackhawks | Ducks | 9:30PM CST |
| Wednesday, December 05, 2018 | Hurricanes | Sharks | 9:30PM CST |
| Thursday, December 06, 2018 | Red Wings | Maple Leafs | 6PM CST |
| Thursday, December 06, 2018 | Avalanche | Panthers | 6PM CST |
| Thursday, December 06, 2018 | Blue Jackets | Flyers | 6PM CST |
| Thursday, December 06, 2018 | Islanders | Penguins | 6PM CST |
| Thursday, December 06, 2018 | Canadiens | Senators | 6:30PM CST |
| Thursday, December 06, 2018 | Bruins | Lightning | 6:30PM CST |
| Thursday, December 06, 2018 | Wild | Flames | 8PM CST |
| Thursday, December 06, 2018 | Capitals | Coyotes | 8PM CST |
| Thursday, December 06, 2018 | Predators | Canucks | 9PM CST |
| Thursday, December 06, 2018 | Blackhawks | Golden Knights | 9PM CST |
| Thursday, December 06, 2018 | Devils | Kings | 9:30PM CST |
| Friday, December 07, 2018 | Sharks | Stars | 7PM CST |
| Friday, December 07, 2018 | Blues | Jets | 7PM CST |
| Friday, December 07, 2018 | Wild | Edmonton Oilers | 8PM CST |
| Friday, December 07, 2018 | Hurricanes | Ducks | 9PM CST |
| Saturday, December 08, 2018 | Flyers | Sabres | 12PM CST |
| Saturday, December 08, 2018 | Golden Knights | Kings | 3PM CST |
| Saturday, December 08, 2018 | Maple Leafs | Bruins | 6PM CST |
| Saturday, December 08, 2018 | Penguins | Senators | 6PM CST |
| Saturday, December 08, 2018 | Islanders | Red Wings | 6PM CST |
| Saturday, December 08, 2018 | Avalanche | Lightning | 6PM CST |
| Saturday, December 08, 2018 | Rangers | Panthers | 6PM CST |
| Saturday, December 08, 2018 | Capitals | Blue Jackets | 6PM CST |
| Saturday, December 08, 2018 | Sharks | Coyotes | 7PM CST |
| Saturday, December 08, 2018 | Predators | Flames | 9PM CST |
| Sunday, December 09, 2018 | Canucks | Blues | 2PM CST |
| Sunday, December 09, 2018 | Flyers | Jets | 2PM CST |
| Sunday, December 09, 2018 | Bruins | Senators | 4PM CST |
| Sunday, December 09, 2018 | Canadiens | Blackhawks | 5PM CST |
| Sunday, December 09, 2018 | Devils | Ducks | 7PM CST |
| Sunday, December 09, 2018 | Stars | Golden Knights | 8PM CST |
| Sunday, December 09, 2018 | Flames | Edmonton Oilers | 8PM CST |
| Monday, December 10, 2018 | Penguins | Islanders | 6PM CST |
| Monday, December 10, 2018 | Kings | Red Wings | 6:30PM CST |
| Monday, December 10, 2018 | Rangers | Lightning | 6:30PM CST |
| Monday, December 10, 2018 | Devils | Sharks | 9:30PM CST |
| Tuesday, December 11, 2018 | Coyotes | Bruins | 6PM CST |
| Tuesday, December 11, 2018 | Kings | Sabres | 6PM CST |
| Tuesday, December 11, 2018 | Red Wings | Capitals | 6PM CST |
| Tuesday, December 11, 2018 | Maple Leafs | Hurricanes | 6PM CST |
| Tuesday, December 11, 2018 | Canucks | Blue Jackets | 6PM CST |
| Tuesday, December 11, 2018 | Panthers | Blues | 7PM CST |
| Tuesday, December 11, 2018 | Senators | Predators | 7PM CST |
| Tuesday, December 11, 2018 | Canadiens | Wild | 7PM CST |
| Tuesday, December 11, 2018 | Blackhawks | Jets | 7PM CST |
| Tuesday, December 11, 2018 | Edmonton Oilers | Avalanche | 8PM CST |
| Wednesday, December 12, 2018 | Golden Knights | Islanders | 6PM CST |
| Wednesday, December 12, 2018 | Penguins | Blackhawks | 7PM CST |
| Wednesday, December 12, 2018 | Flyers | Flames | 7:30PM CST |
| Wednesday, December 12, 2018 | Stars | Ducks | 9PM CST |
| Thursday, December 13, 2018 | Coyotes | Sabres | 6PM CST |
| Thursday, December 13, 2018 | Kings | Blue Jackets | 6PM CST |
| Thursday, December 13, 2018 | Hurricanes | Canadiens | 6:30PM CST |
| Thursday, December 13, 2018 | Maple Leafs | Lightning | 6:30PM CST |
| Thursday, December 13, 2018 | Canucks | Predators | 7PM CST |
| Thursday, December 13, 2018 | Panthers | Wild | 7PM CST |
| Thursday, December 13, 2018 | Edmonton Oilers | Jets | 7PM CST |
| Thursday, December 13, 2018 | Stars | Sharks | 9:30PM CST |
| Friday, December 14, 2018 | Golden Knights | Devils | 6PM CST |
| Friday, December 14, 2018 | Coyotes | Rangers | 6PM CST |
| Friday, December 14, 2018 | Bruins | Penguins | 6PM CST |
| Friday, December 14, 2018 | Senators | Red Wings | 6:30PM CST |
| Friday, December 14, 2018 | Capitals | Hurricanes | 6:30PM CST |
| Friday, December 14, 2018 | Avalanche | Blues | 7PM CST |
| Friday, December 14, 2018 | Jets | Blackhawks | 7:30PM CST |
| Friday, December 14, 2018 | Flyers | Edmonton Oilers | 8PM CST |
| Saturday, December 15, 2018 | Flames | Wild | 1PM CST |
| Saturday, December 15, 2018 | Senators | Canadiens | 6PM CST |
| Saturday, December 15, 2018 | Maple Leafs | Panthers | 6PM CST |
| Saturday, December 15, 2018 | Red Wings | Islanders | 6PM CST |
| Saturday, December 15, 2018 | Kings | Penguins | 6PM CST |
| Saturday, December 15, 2018 | Sabres | Capitals | 6PM CST |
| Saturday, December 15, 2018 | Ducks | Blue Jackets | 6PM CST |
| Saturday, December 15, 2018 | Devils | Predators | 7PM CST |
| Saturday, December 15, 2018 | Stars | Avalanche | 8PM CST |
| Saturday, December 15, 2018 | Flyers | Canucks | 9PM CST |
| Sunday, December 16, 2018 | Golden Knights | Rangers | 12PM CST |
| Sunday, December 16, 2018 | Coyotes | Hurricanes | 12PM CST |
| Sunday, December 16, 2018 | Flames | Blues | 2PM CST |
| Sunday, December 16, 2018 | Sabres | Bruins | 4PM CST |
| Sunday, December 16, 2018 | Sharks | Blackhawks | 6PM CST |
| Sunday, December 16, 2018 | Lightning | Jets | 6PM CST |
| Sunday, December 16, 2018 | Edmonton Oilers | Canucks | 9PM CST |
| Monday, December 17, 2018 | Ducks | Penguins | 6PM CST |
| Monday, December 17, 2018 | Golden Knights | Blue Jackets | 6PM CST |
| Monday, December 17, 2018 | Bruins | Canadiens | 6:30PM CST |
| Monday, December 17, 2018 | Predators | Senators | 6:30PM CST |
| Monday, December 17, 2018 | Islanders | Avalanche | 8PM CST |
| Tuesday, December 18, 2018 | Panthers | Sabres | 6PM CST |
| Tuesday, December 18, 2018 | Maple Leafs | Devils | 6PM CST |
| Tuesday, December 18, 2018 | Ducks | Rangers | 6PM CST |
| Tuesday, December 18, 2018 | Red Wings | Flyers | 6PM CST |
| Tuesday, December 18, 2018 | Sharks | Wild | 7PM CST |
| Tuesday, December 18, 2018 | Predators | Blackhawks | 7:30PM CST |
| Tuesday, December 18, 2018 | Flames | Stars | 7:30PM CST |
| Tuesday, December 18, 2018 | Blues | Edmonton Oilers | 8PM CST |
| Tuesday, December 18, 2018 | Islanders | Coyotes | 8PM CST |
| Tuesday, December 18, 2018 | Lightning | Canucks | 9PM CST |
| Tuesday, December 18, 2018 | Jets | Kings | 9:30PM CST |
| Wednesday, December 19, 2018 | Penguins | Capitals | 7PM CST |
| Wednesday, December 19, 2018 | Canadiens | Avalanche | 7:30PM CST |
| Thursday, December 20, 2018 | Ducks | Bruins | 6PM CST |
| Thursday, December 20, 2018 | Panthers | Maple Leafs | 6PM CST |
| Thursday, December 20, 2018 | Predators | Flyers | 6PM CST |
| Thursday, December 20, 2018 | Wild | Penguins | 6PM CST |
| Thursday, December 20, 2018 | Red Wings | Hurricanes | 6PM CST |
| Thursday, December 20, 2018 | Devils | Blue Jackets | 6PM CST |
| Thursday, December 20, 2018 | Blackhawks | Stars | 7:30PM CST |
| Thursday, December 20, 2018 | Lightning | Flames | 8PM CST |
| Thursday, December 20, 2018 | Canadiens | Coyotes | 8PM CST |
| Thursday, December 20, 2018 | Blues | Canucks | 9PM CST |
| Thursday, December 20, 2018 | Islanders | Golden Knights | 9PM CST |
| Thursday, December 20, 2018 | Jets | Sharks | 9:30PM CST |
| Friday, December 21, 2018 | Senators | Devils | 6PM CST |
| Friday, December 21, 2018 | Sabres | Capitals | 6PM CST |
| Friday, December 21, 2018 | Blackhawks | Avalanche | 8PM CST |
| Saturday, December 22, 2018 | Predators | Bruins | 12PM CST |
| Saturday, December 22, 2018 | Blue Jackets | Flyers | 12PM CST |
| Saturday, December 22, 2018 | Panthers | Red Wings | 1PM CST |
| Saturday, December 22, 2018 | Canadiens | Golden Knights | 3PM CST |
| Saturday, December 22, 2018 | Kings | Sharks | 3PM CST |
| Saturday, December 22, 2018 | Blues | Flames | 3PM CST |
| Saturday, December 22, 2018 | Avalanche | Coyotes | 6PM CST |
| Saturday, December 22, 2018 | Ducks | Sabres | 6PM CST |
| Saturday, December 22, 2018 | Rangers | Maple Leafs | 6PM CST |
| Saturday, December 22, 2018 | Capitals | Senators | 6PM CST |
| Saturday, December 22, 2018 | Penguins | Hurricanes | 6PM CST |
| Saturday, December 22, 2018 | Stars | Wild | 7PM CST |
| Saturday, December 22, 2018 | Jets | Canucks | 9PM CST |
| Saturday, December 22, 2018 | Lightning | Edmonton Oilers | 9PM CST |
| Sunday, December 23, 2018 | Blue Jackets | Devils | 12PM CST |
| Sunday, December 23, 2018 | Bruins | Hurricanes | 4PM CST |
| Sunday, December 23, 2018 | Panthers | Blackhawks | 6PM CST |
| Sunday, December 23, 2018 | Flyers | Rangers | 6PM CST |
| Sunday, December 23, 2018 | Red Wings | Maple Leafs | 6:30PM CST |
| Sunday, December 23, 2018 | Kings | Golden Knights | 7PM CST |
| Sunday, December 23, 2018 | Coyotes | Sharks | 7PM CST |
| Sunday, December 23, 2018 | Islanders | Stars | 7PM CST |
| Thursday, December 27, 2018 | Devils | Bruins | 6PM CST |
| Thursday, December 27, 2018 | Blue Jackets | Rangers | 6PM CST |
| Thursday, December 27, 2018 | Red Wings | Penguins | 6PM CST |
| Thursday, December 27, 2018 | Hurricanes | Capitals | 6PM CST |
| Thursday, December 27, 2018 | Flyers | Lightning | 6:30PM CST |
| Thursday, December 27, 2018 | Sabres | Blues | 7PM CST |
| Thursday, December 27, 2018 | Stars | Predators | 7PM CST |
| Thursday, December 27, 2018 | Flames | Jets | 7PM CST |
| Thursday, December 27, 2018 | Wild | Blackhawks | 7:30PM CST |
| Thursday, December 27, 2018 | Canucks | Edmonton Oilers | 8PM CST |
| Thursday, December 27, 2018 | Avalanche | Golden Knights | 9PM CST |
| Thursday, December 27, 2018 | Coyotes | Kings | 9:30PM CST |
| Thursday, December 27, 2018 | Ducks | Sharks | 9:30PM CST |
| Friday, December 28, 2018 | Canadiens | Panthers | 6PM CST |
| Friday, December 28, 2018 | Senators | Islanders | 6PM CST |
| Friday, December 28, 2018 | Maple Leafs | Blue Jackets | 6PM CST |
| Saturday, December 29, 2018 | Hurricanes | Devils | 12PM CST |
| Saturday, December 29, 2018 | Wild | Jets | 2PM CST |
| Saturday, December 29, 2018 | Golden Knights | Kings | 3PM CST |
| Saturday, December 29, 2018 | Sharks | Edmonton Oilers | 3PM CST |
| Saturday, December 29, 2018 | Bruins | Sabres | 6PM CST |
| Saturday, December 29, 2018 | Islanders | Maple Leafs | 6PM CST |
| Saturday, December 29, 2018 | Capitals | Senators | 6PM CST |
| Saturday, December 29, 2018 | Canadiens | Lightning | 6PM CST |
| Saturday, December 29, 2018 | Flyers | Panthers | 6PM CST |
| Saturday, December 29, 2018 | Penguins | Blues | 7PM CST |
| Saturday, December 29, 2018 | Rangers | Predators | 7PM CST |
| Saturday, December 29, 2018 | Red Wings | Stars | 7PM CST |
| Saturday, December 29, 2018 | Blackhawks | Avalanche | 8PM CST |
| Saturday, December 29, 2018 | Coyotes | Ducks | 9PM CST |
| Saturday, December 29, 2018 | Canucks | Flames | 9PM CST |
| Sunday, December 30, 2018 | Golden Knights | Coyotes | 7PM CST |
| Monday, December 31, 2018 | Predators | Capitals | 11:30AM CST |
| Monday, December 31, 2018 | Canucks | Devils | 12PM CST |
| Monday, December 31, 2018 | Penguins | Wild | 5PM CST |
| Monday, December 31, 2018 | Islanders | Sabres | 5PM CST |
| Monday, December 31, 2018 | Flyers | Hurricanes | 5PM CST |
| Monday, December 31, 2018 | Rangers | Blues | 6PM CST |
| Monday, December 31, 2018 | Senators | Blue Jackets | 6PM CST |
| Monday, December 31, 2018 | Panthers | Red Wings | 6:30PM CST |
| Monday, December 31, 2018 | Kings | Avalanche | 7PM CST |
| Monday, December 31, 2018 | Canadiens | Stars | 7:30PM CST |
| Monday, December 31, 2018 | Sharks | Flames | 8PM CST |
| Monday, December 31, 2018 | Jets | Edmonton Oilers | 8PM CST |
| Monday, December 31, 2018 | Lightning | Ducks | 9PM CST |
| Tuesday, January 01, 2019 | Bruins | Blackhawks | 12PM CST |
| Tuesday, January 01, 2019 | Flyers | Predators | 7:30PM CST |
| Tuesday, January 01, 2019 | Kings | Golden Knights | 8PM CST |
| Wednesday, January 02, 2019 | Canucks | Senators | 6PM CST |
| Wednesday, January 02, 2019 | Flames | Red Wings | 6PM CST |
| Wednesday, January 02, 2019 | Penguins | Rangers | 6PM CST |
| Wednesday, January 02, 2019 | Devils | Stars | 7:30PM CST |
| Wednesday, January 02, 2019 | Sharks | Avalanche | 8:30PM CST |
| Wednesday, January 02, 2019 | Edmonton Oilers | Coyotes | 8:30PM CST |
| Thursday, January 03, 2019 | Wild | Maple Leafs | 1PM CST |
| Thursday, January 03, 2019 | Flames | Bruins | 6PM CST |
| Thursday, January 03, 2019 | Panthers | Sabres | 6PM CST |
| Thursday, January 03, 2019 | Blackhawks | Islanders | 6PM CST |
| Thursday, January 03, 2019 | Hurricanes | Flyers | 6PM CST |
| Thursday, January 03, 2019 | Canucks | Canadiens | 6:30PM CST |
| Thursday, January 03, 2019 | Capitals | Blues | 7PM CST |
| Thursday, January 03, 2019 | Lightning | Kings | 9:30PM CST |
| Friday, January 04, 2019 | Jets | Penguins | 6PM CST |
| Friday, January 04, 2019 | Predators | Red Wings | 6:30PM CST |
| Friday, January 04, 2019 | Blue Jackets | Hurricanes | 6:30PM CST |
| Friday, January 04, 2019 | Capitals | Stars | 7PM CST |
| Friday, January 04, 2019 | Rangers | Avalanche | 8PM CST |
| Friday, January 04, 2019 | Devils | Coyotes | 8PM CST |
| Friday, January 04, 2019 | Golden Knights | Ducks | 9PM CST |
| Saturday, January 05, 2019 | Flames | Flyers | 12PM CST |
| Saturday, January 05, 2019 | Wild | Senators | 1PM CST |
| Saturday, January 05, 2019 | Sabres | Bruins | 6PM CST |
| Saturday, January 05, 2019 | Canucks | Maple Leafs | 6PM CST |
| Saturday, January 05, 2019 | Predators | Canadiens | 6PM CST |
| Saturday, January 05, 2019 | Blue Jackets | Panthers | 6PM CST |
| Saturday, January 05, 2019 | Islanders | Blues | 7PM CST |
| Saturday, January 05, 2019 | Edmonton Oilers | Kings | 9PM CST |
| Saturday, January 05, 2019 | Lightning | Sharks | 112PM CST |
| Sunday, January 06, 2019 | Hurricanes | Senators | 1PM CST |
| Sunday, January 06, 2019 | Devils | Golden Knights | 3PM CST |
| Sunday, January 06, 2019 | Rangers | Coyotes | 3PM CST |
| Sunday, January 06, 2019 | Stars | Jets | 4PM CST |
| Sunday, January 06, 2019 | Capitals | Red Wings | 4PM CST |
| Sunday, January 06, 2019 | Edmonton Oilers | Ducks | 7PM CST |
| Sunday, January 06, 2019 | Blackhawks | Penguins | 7PM CST |
| Monday, January 07, 2019 | Predators | Maple Leafs | 6PM CST |
| Monday, January 07, 2019 | Blues | Flyers | 6PM CST |
| Monday, January 07, 2019 | Wild | Canadiens | 6:30PM CST |
| Monday, January 07, 2019 | Flames | Blackhawks | 7:30PM CST |
| Monday, January 07, 2019 | Kings | Sharks | 9:30PM CST |
| Tuesday, January 08, 2019 | Wild | Bruins | 6PM CST |
| Tuesday, January 08, 2019 | Devils | Sabres | 6PM CST |
| Tuesday, January 08, 2019 | Hurricanes | Islanders | 6PM CST |
| Tuesday, January 08, 2019 | Panthers | Penguins | 6PM CST |
| Tuesday, January 08, 2019 | Flyers | Capitals | 6PM CST |
| Tuesday, January 08, 2019 | Canadiens | Red Wings | 6:30PM CST |
| Tuesday, January 08, 2019 | Blue Jackets | Lightning | 6:30PM CST |
| Tuesday, January 08, 2019 | Stars | Blues | 7PM CST |
| Tuesday, January 08, 2019 | Avalanche | Jets | 7PM CST |
| Tuesday, January 08, 2019 | Rangers | Golden Knights | 9PM CST |
| Tuesday, January 08, 2019 | Edmonton Oilers | Sharks | 9:30PM CST |
| Wednesday, January 09, 2019 | Predators | Blackhawks | 7PM CST |
| Wednesday, January 09, 2019 | Avalanche | Flames | 8:30PM CST |
| Wednesday, January 09, 2019 | Senators | Ducks | 9PM CST |
| Thursday, January 10, 2019 | Capitals | Bruins | 6PM CST |
| Thursday, January 10, 2019 | Maple Leafs | Devils | 6PM CST |
| Thursday, January 10, 2019 | Islanders | Rangers | 6PM CST |
| Thursday, January 10, 2019 | Stars | Flyers | 6PM CST |
| Thursday, January 10, 2019 | Predators | Blue Jackets | 6PM CST |
| Thursday, January 10, 2019 | Hurricanes | Lightning | 6:30PM CST |
| Thursday, January 10, 2019 | Canadiens | Blues | 7PM CST |
| Thursday, January 10, 2019 | Jets | Wild | 7PM CST |
| Thursday, January 10, 2019 | Panthers | Edmonton Oilers | 8PM CST |
| Thursday, January 10, 2019 | Coyotes | Canucks | 9PM CST |
| Thursday, January 10, 2019 | Sharks | Golden Knights | 9PM CST |
| Thursday, January 10, 2019 | Senators | Kings | 9:30PM CST |
| Friday, January 11, 2019 | Sabres | Hurricanes | 6:30PM CST |
| Friday, January 11, 2019 | Red Wings | Jets | 7PM CST |
| Friday, January 11, 2019 | Panthers | Flames | 8PM CST |
| Friday, January 11, 2019 | Penguins | Ducks | 9PM CST |
| Saturday, January 12, 2019 | Flyers | Devils | 12PM CST |
| Saturday, January 12, 2019 | Rangers | Islanders | 12PM CST |
| Saturday, January 12, 2019 | Lightning | Sabres | 6PM CST |
| Saturday, January 12, 2019 | Bruins | Maple Leafs | 6PM CST |
| Saturday, January 12, 2019 | Avalanche | Canadiens | 6PM CST |
| Saturday, January 12, 2019 | Blue Jackets | Capitals | 6PM CST |
| Saturday, January 12, 2019 | Red Wings | Wild | 7PM CST |
| Saturday, January 12, 2019 | Golden Knights | Blackhawks | 7:30PM CST |
| Saturday, January 12, 2019 | Blues | Stars | 8PM CST |
| Saturday, January 12, 2019 | Senators | Sharks | 9PM CST |
| Saturday, January 12, 2019 | Coyotes | Edmonton Oilers | 9PM CST |
| Saturday, January 12, 2019 | Penguins | Kings | 9:30PM CST |
| Sunday, January 13, 2019 | Predators | Hurricanes | 12PM CST |
| Sunday, January 13, 2019 | Ducks | Jets | 5PM CST |
| Sunday, January 13, 2019 | Rangers | Blue Jackets | 5PM CST |
| Sunday, January 13, 2019 | Panthers | Canucks | 6PM CST |
| Sunday, January 13, 2019 | Lightning | Islanders | 6PM CST |
| Sunday, January 13, 2019 | Coyotes | Flames | 8:30PM CST |
| Monday, January 14, 2019 | Canadiens | Bruins | 6PM CST |
| Monday, January 14, 2019 | Avalanche | Maple Leafs | 6PM CST |
| Monday, January 14, 2019 | Blackhawks | Devils | 6PM CST |
| Monday, January 14, 2019 | Wild | Flyers | 6PM CST |
| Monday, January 14, 2019 | Blues | Capitals | 6PM CST |
| Monday, January 14, 2019 | Sabres | Edmonton Oilers | 8PM CST |
| Tuesday, January 15, 2019 | Blues | Islanders | 6PM CST |
| Tuesday, January 15, 2019 | Hurricanes | Rangers | 6PM CST |
| Tuesday, January 15, 2019 | Devils | Blue Jackets | 6PM CST |
| Tuesday, January 15, 2019 | Panthers | Canadiens | 6:30PM CST |
| Tuesday, January 15, 2019 | Ducks | Red Wings | 6:30PM CST |
| Tuesday, January 15, 2019 | Capitals | Predators | 7PM CST |
| Tuesday, January 15, 2019 | Kings | Wild | 7PM CST |
| Tuesday, January 15, 2019 | Golden Knights | Jets | 7PM CST |
| Tuesday, January 15, 2019 | Lightning | Stars | 7:30PM CST |
| Tuesday, January 15, 2019 | Penguins | Sharks | 9PM CST |
| Wednesday, January 16, 2019 | Avalanche | Senators | 6PM CST |
| Wednesday, January 16, 2019 | Bruins | Flyers | 6:30PM CST |
| Wednesday, January 16, 2019 | Sabres | Flames | 8:30PM CST |
| Wednesday, January 16, 2019 | Edmonton Oilers | Canucks | 9PM CST |
| Wednesday, January 16, 2019 | Sharks | Coyotes | 9PM CST |
| Thursday, January 17, 2019 | Blues | Bruins | 6PM CST |
| Thursday, January 17, 2019 | Devils | Islanders | 6PM CST |
| Thursday, January 17, 2019 | Blackhawks | Rangers | 6PM CST |
| Thursday, January 17, 2019 | Maple Leafs | Lightning | 6:30PM CST |
| Thursday, January 17, 2019 | Jets | Predators | 7PM CST |
| Thursday, January 17, 2019 | Ducks | Wild | 7PM CST |
| Thursday, January 17, 2019 | Kings | Stars | 7:30PM CST |
| Friday, January 18, 2019 | Maple Leafs | Panthers | 6PM CST |
| Friday, January 18, 2019 | Canadiens | Blue Jackets | 6PM CST |
| Friday, January 18, 2019 | Islanders | Capitals | 6:30PM CST |
| Friday, January 18, 2019 | Senators | Hurricanes | 6:30PM CST |
| Friday, January 18, 2019 | Red Wings | Flames | 8PM CST |
| Friday, January 18, 2019 | Penguins | Coyotes | 8PM CST |
| Friday, January 18, 2019 | Sabres | Canucks | 9PM CST |
| Saturday, January 19, 2019 | Ducks | Devils | 12PM CST |
| Saturday, January 19, 2019 | Kings | Avalanche | 2PM CST |
| Saturday, January 19, 2019 | Senators | Blues | 6PM CST |
| Saturday, January 19, 2019 | Jets | Stars | 6PM CST |
| Saturday, January 19, 2019 | Rangers | Bruins | 6PM CST |
| Saturday, January 19, 2019 | Flyers | Canadiens | 6PM CST |
| Saturday, January 19, 2019 | Sharks | Lightning | 6PM CST |
| Saturday, January 19, 2019 | Panthers | Predators | 7PM CST |
| Saturday, January 19, 2019 | Blue Jackets | Wild | 8PM CST |
| Saturday, January 19, 2019 | Penguins | Golden Knights | 9PM CST |
| Saturday, January 19, 2019 | Flames | Edmonton Oilers | 9PM CST |
| Sunday, January 20, 2019 | Capitals | Blackhawks | 11:30AM CST |
| Sunday, January 20, 2019 | Ducks | Islanders | 2PM CST |
| Sunday, January 20, 2019 | Red Wings | Canucks | 3PM CST |
| Sunday, January 20, 2019 | Coyotes | Maple Leafs | 6PM CST |
| Sunday, January 20, 2019 | Hurricanes | Edmonton Oilers | 8:30PM CST |
| Monday, January 21, 2019 | Predators | Avalanche | 2PM CST |
| Monday, January 21, 2019 | Blues | Kings | 3PM CST |
| Monday, January 21, 2019 | Wild | Golden Knights | 5PM CST |
| Monday, January 21, 2019 | Sharks | Panthers | 6PM CST |
| Tuesday, January 22, 2019 | Sharks | Capitals | 6PM CST |
| Tuesday, January 22, 2019 | Coyotes | Senators | 6:30PM CST |
| Tuesday, January 22, 2019 | Islanders | Blackhawks | 7:30PM CST |
| Tuesday, January 22, 2019 | Hurricanes | Flames | 8PM CST |
| Tuesday, January 22, 2019 | Red Wings | Edmonton Oilers | 8PM CST |
| Wednesday, January 23, 2019 | Capitals | Maple Leafs | 6:30PM CST |
| Wednesday, January 23, 2019 | Coyotes | Canadiens | 6:30PM CST |
| Wednesday, January 23, 2019 | Wild | Avalanche | 8:30PM CST |
| Wednesday, January 23, 2019 | Predators | Golden Knights | 9PM CST |
| Wednesday, January 23, 2019 | Blues | Ducks | 9PM CST |
| Wednesday, January 23, 2019 | Hurricanes | Canucks | 9:30PM CST |
| Monday, January 28, 2019 | Jets | Flyers | 6PM CST |
| Monday, January 28, 2019 | Devils | Penguins | 6PM CST |
| Tuesday, January 29, 2019 | Jets | Bruins | 6PM CST |
| Tuesday, January 29, 2019 | Flyers | Rangers | 6PM CST |
| Tuesday, January 29, 2019 | Sabres | Blue Jackets | 6PM CST |
| Wednesday, January 30, 2019 | Lightning | Penguins | 7PM CST |
| Wednesday, January 30, 2019 | Sabres | Stars | 7:30PM CST |
| Thursday, January 31, 2019 | Flyers | Bruins | 6PM CST |
| Thursday, January 31, 2019 | Rangers | Devils | 6PM CST |
| Thursday, January 31, 2019 | Blue Jackets | Jets | 7PM CST |
| Friday, February 01, 2019 | Blackhawks | Sabres | 6PM CST |
| Friday, February 01, 2019 | Predators | Panthers | 6PM CST |
| Friday, February 01, 2019 | Lightning | Islanders | 6PM CST |
| Friday, February 01, 2019 | Senators | Penguins | 6PM CST |
| Friday, February 01, 2019 | Flames | Capitals | 6PM CST |
| Friday, February 01, 2019 | Maple Leafs | Red Wings | 6:30PM CST |
| Friday, February 01, 2019 | Golden Knights | Hurricanes | 6:30PM CST |
| Friday, February 01, 2019 | Wild | Stars | 7PM CST |
| Saturday, February 02, 2019 | Edmonton Oilers | Flyers | 12PM CST |
| Saturday, February 02, 2019 | Devils | Canadiens | 1PM CST |
| Saturday, February 02, 2019 | Ducks | Jets | 6PM CST |
| Saturday, February 02, 2019 | Penguins | Maple Leafs | 6PM CST |
| Saturday, February 02, 2019 | Red Wings | Senators | 6PM CST |
| Saturday, February 02, 2019 | Golden Knights | Panthers | 6PM CST |
| Saturday, February 02, 2019 | Kings | Islanders | 6PM CST |
| Saturday, February 02, 2019 | Lightning | Rangers | 6PM CST |
| Saturday, February 02, 2019 | Blues | Blue Jackets | 6PM CST |
| Saturday, February 02, 2019 | Stars | Predators | 7PM CST |
| Saturday, February 02, 2019 | Blackhawks | Wild | 7PM CST |
| Saturday, February 02, 2019 | Canucks | Avalanche | 9PM CST |
| Saturday, February 02, 2019 | Coyotes | Sharks | 9:30PM CST |
| Sunday, February 03, 2019 | Bruins | Capitals | 11:30AM CST |
| Sunday, February 03, 2019 | Edmonton Oilers | Canadiens | 1PM CST |
| Sunday, February 03, 2019 | Flames | Hurricanes | 1PM CST |
| Monday, February 04, 2019 | Ducks | Maple Leafs | 6PM CST |
| Monday, February 04, 2019 | Kings | Rangers | 6PM CST |
| Monday, February 04, 2019 | Canucks | Flyers | 6PM CST |
| Monday, February 04, 2019 | Coyotes | Stars | 7:30PM CST |
| Tuesday, February 05, 2019 | Islanders | Bruins | 6PM CST |
| Tuesday, February 05, 2019 | Wild | Sabres | 6PM CST |
| Tuesday, February 05, 2019 | Blues | Panthers | 6PM CST |
| Tuesday, February 05, 2019 | Kings | Devils | 6PM CST |
| Tuesday, February 05, 2019 | Hurricanes | Penguins | 6PM CST |
| Tuesday, February 05, 2019 | Canucks | Capitals | 6PM CST |
| Tuesday, February 05, 2019 | Ducks | Canadiens | 6:30PM CST |
| Tuesday, February 05, 2019 | Golden Knights | Lightning | 6:30PM CST |
| Tuesday, February 05, 2019 | Coyotes | Predators | 7PM CST |
| Tuesday, February 05, 2019 | Sharks | Jets | 7PM CST |
| Tuesday, February 05, 2019 | Blue Jackets | Avalanche | 8PM CST |
| Tuesday, February 05, 2019 | Blackhawks | Edmonton Oilers | 8PM CST |
| Wednesday, February 06, 2019 | Senators | Maple Leafs | 6:30PM CST |
| Wednesday, February 06, 2019 | Bruins | Rangers | 7PM CST |
| Thursday, February 07, 2019 | Hurricanes | Sabres | 6PM CST |
| Thursday, February 07, 2019 | Penguins | Panthers | 6PM CST |
| Thursday, February 07, 2019 | Islanders | Devils | 6PM CST |
| Thursday, February 07, 2019 | Kings | Flyers | 6PM CST |
| Thursday, February 07, 2019 | Avalanche | Capitals | 6PM CST |
| Thursday, February 07, 2019 | Jets | Canadiens | 6:30PM CST |
| Thursday, February 07, 2019 | Ducks | Senators | 6:30PM CST |
| Thursday, February 07, 2019 | Golden Knights | Red Wings | 6:30PM CST |
| Thursday, February 07, 2019 | Blues | Lightning | 6:30PM CST |
| Thursday, February 07, 2019 | Stars | Predators | 7PM CST |
| Thursday, February 07, 2019 | Edmonton Oilers | Wild | 7PM CST |
| Thursday, February 07, 2019 | Canucks | Blackhawks | 7:30PM CST |
| Thursday, February 07, 2019 | Sharks | Flames | 8PM CST |
| Thursday, February 07, 2019 | Blue Jackets | Coyotes | 8PM CST |
| Friday, February 08, 2019 | Hurricanes | Rangers | 6PM CST |
| Saturday, February 09, 2019 | Kings | Bruins | 12PM CST |
| Saturday, February 09, 2019 | Red Wings | Sabres | 12PM CST |
| Saturday, February 09, 2019 | Wild | Devils | 12PM CST |
| Saturday, February 09, 2019 | Avalanche | Islanders | 12PM CST |
| Saturday, February 09, 2019 | Ducks | Flyers | 12PM CST |
| Saturday, February 09, 2019 | Predators | Blues | 1PM CST |
| Saturday, February 09, 2019 | Jets | Senators | 1PM CST |
| Saturday, February 09, 2019 | Stars | Coyotes | 3PM CST |
| Saturday, February 09, 2019 | Sharks | Edmonton Oilers | 6PM CST |
| Saturday, February 09, 2019 | Maple Leafs | Canadiens | 6PM CST |
| Saturday, February 09, 2019 | Penguins | Lightning | 6PM CST |
| Saturday, February 09, 2019 | Panthers | Capitals | 6PM CST |
| Saturday, February 09, 2019 | Flames | Canucks | 9PM CST |
| Saturday, February 09, 2019 | Blue Jackets | Golden Knights | 9PM CST |
| Sunday, February 10, 2019 | Blues | Predators | 11:30AM CST |
| Sunday, February 10, 2019 | Red Wings | Blackhawks | 2PM CST |
| Sunday, February 10, 2019 | Avalanche | Bruins | 2PM CST |
| Sunday, February 10, 2019 | Jets | Sabres | 2PM CST |
| Sunday, February 10, 2019 | Hurricanes | Devils | 2PM CST |
| Sunday, February 10, 2019 | Wild | Islanders | 2PM CST |
| Sunday, February 10, 2019 | Lightning | Panthers | 5PM CST |
| Sunday, February 10, 2019 | Maple Leafs | Rangers | 6PM CST |
| Monday, February 11, 2019 | Penguins | Flyers | 6PM CST |
| Monday, February 11, 2019 | Kings | Capitals | 6PM CST |
| Monday, February 11, 2019 | Sharks | Canucks | 9PM CST |
| Tuesday, February 12, 2019 | Blackhawks | Bruins | 6PM CST |
| Tuesday, February 12, 2019 | Islanders | Sabres | 6PM CST |
| Tuesday, February 12, 2019 | Stars | Panthers | 6PM CST |
| Tuesday, February 12, 2019 | Capitals | Blue Jackets | 6PM CST |
| Tuesday, February 12, 2019 | Hurricanes | Senators | 6:30PM CST |
| Tuesday, February 12, 2019 | Flames | Lightning | 6:30PM CST |
| Tuesday, February 12, 2019 | Devils | Blues | 7PM CST |
| Tuesday, February 12, 2019 | Red Wings | Predators | 7PM CST |
| Tuesday, February 12, 2019 | Flyers | Wild | 7PM CST |
| Tuesday, February 12, 2019 | Rangers | Jets | 7PM CST |
| Tuesday, February 12, 2019 | Maple Leafs | Avalanche | 8PM CST |
| Tuesday, February 12, 2019 | Coyotes | Golden Knights | 9PM CST |
| Wednesday, February 13, 2019 | Edmonton Oilers | Penguins | 7PM CST |
| Wednesday, February 13, 2019 | Canucks | Ducks | 9:30PM CST |
| Thursday, February 14, 2019 | Flames | Panthers | 6PM CST |
| Thursday, February 14, 2019 | Islanders | Blue Jackets | 6PM CST |
| Thursday, February 14, 2019 | Senators | Red Wings | 6:30PM CST |
| Thursday, February 14, 2019 | Stars | Lightning | 6:30PM CST |
| Thursday, February 14, 2019 | Canadiens | Predators | 7PM CST |
| Thursday, February 14, 2019 | Avalanche | Jets | 7PM CST |
| Thursday, February 14, 2019 | Devils | Blackhawks | 7:30PM CST |
| Thursday, February 14, 2019 | Blues | Coyotes | 8PM CST |
| Thursday, February 14, 2019 | Maple Leafs | Golden Knights | 9PM CST |
| Thursday, February 14, 2019 | Canucks | Kings | 9:30PM CST |
| Thursday, February 14, 2019 | Capitals | Sharks | 9:30PM CST |
| Friday, February 15, 2019 | Rangers | Sabres | 6PM CST |
| Friday, February 15, 2019 | Edmonton Oilers | Hurricanes | 6:30PM CST |
| Friday, February 15, 2019 | Devils | Wild | 7:30PM CST |
| Friday, February 15, 2019 | Bruins | Ducks | 9PM CST |
| Saturday, February 16, 2019 | Red Wings | Flyers | 12PM CST |
| Saturday, February 16, 2019 | Flames | Penguins | 12PM CST |
| Saturday, February 16, 2019 | Blues | Avalanche | 2PM CST |
| Saturday, February 16, 2019 | Maple Leafs | Coyotes | 6PM CST |
| Saturday, February 16, 2019 | Senators | Jets | 6PM CST |
| Saturday, February 16, 2019 | Canadiens | Lightning | 6PM CST |
| Saturday, February 16, 2019 | Edmonton Oilers | Islanders | 6PM CST |
| Saturday, February 16, 2019 | Stars | Hurricanes | 7PM CST |
| Saturday, February 16, 2019 | Blue Jackets | Blackhawks | 7:30PM CST |
| Saturday, February 16, 2019 | Predators | Golden Knights | 9PM CST |
| Saturday, February 16, 2019 | Canucks | Sharks | 9PM CST |
| Saturday, February 16, 2019 | Bruins | Kings | 9:30PM CST |
| Sunday, February 17, 2019 | Rangers | Penguins | 11:30AM CST |
| Sunday, February 17, 2019 | Blues | Wild | 2PM CST |
| Sunday, February 17, 2019 | Sabres | Devils | 5PM CST |
| Sunday, February 17, 2019 | Flyers | Red Wings | 6PM CST |
| Sunday, February 17, 2019 | Canadiens | Panthers | 6PM CST |
| Sunday, February 17, 2019 | Capitals | Ducks | 8PM CST |
| Monday, February 18, 2019 | Coyotes | Flames | 3PM CST |
| Monday, February 18, 2019 | Lightning | Blue Jackets | 6PM CST |
| Monday, February 18, 2019 | Senators | Blackhawks | 7:30PM CST |
| Monday, February 18, 2019 | Golden Knights | Avalanche | 8PM CST |
| Monday, February 18, 2019 | Capitals | Kings | 9:30PM CST |
| Monday, February 18, 2019 | Bruins | Sharks | 9:30PM CST |
| Tuesday, February 19, 2019 | Sabres | Panthers | 6PM CST |
| Tuesday, February 19, 2019 | Penguins | Devils | 6PM CST |
| Tuesday, February 19, 2019 | Lightning | Flyers | 6PM CST |
| Tuesday, February 19, 2019 | Rangers | Hurricanes | 6PM CST |
| Tuesday, February 19, 2019 | Blue Jackets | Canadiens | 6:30PM CST |
| Tuesday, February 19, 2019 | Maple Leafs | Blues | 7PM CST |
| Tuesday, February 19, 2019 | Ducks | Wild | 7PM CST |
| Tuesday, February 19, 2019 | Predators | Stars | 7:30PM CST |
| Tuesday, February 19, 2019 | Coyotes | Edmonton Oilers | 8PM CST |
| Wednesday, February 20, 2019 | Blackhawks | Red Wings | 6:30PM CST |
| Wednesday, February 20, 2019 | Jets | Avalanche | 7:30PM CST |
| Wednesday, February 20, 2019 | Islanders | Flames | 8:30PM CST |
| Wednesday, February 20, 2019 | Bruins | Golden Knights | 9PM CST |
| Thursday, February 21, 2019 | Capitals | Maple Leafs | 6PM CST |
| Thursday, February 21, 2019 | Hurricanes | Panthers | 6PM CST |
| Thursday, February 21, 2019 | Senators | Devils | 6PM CST |
| Thursday, February 21, 2019 | Wild | Rangers | 6PM CST |
| Thursday, February 21, 2019 | Sharks | Penguins | 6PM CST |
| Thursday, February 21, 2019 | Flyers | Canadiens | 6:30PM CST |
| Thursday, February 21, 2019 | Sabres | Lightning | 6:30PM CST |
| Thursday, February 21, 2019 | Kings | Predators | 7PM CST |
| Thursday, February 21, 2019 | Blues | Stars | 7:30PM CST |
| Thursday, February 21, 2019 | Islanders | Edmonton Oilers | 8PM CST |
| Thursday, February 21, 2019 | Coyotes | Canucks | 9PM CST |
| Friday, February 22, 2019 | Blue Jackets | Senators | 6PM CST |
| Friday, February 22, 2019 | Avalanche | Blackhawks | 6:30PM CST |
| Friday, February 22, 2019 | Wild | Red Wings | 6:30PM CST |
| Friday, February 22, 2019 | Ducks | Flames | 8PM CST |
| Friday, February 22, 2019 | Jets | Golden Knights | 9PM CST |
| Saturday, February 23, 2019 | Capitals | Sabres | 12PM CST |
| Saturday, February 23, 2019 | Devils | Rangers | 12PM CST |
| Saturday, February 23, 2019 | Bruins | Blues | 3PM CST |
| Saturday, February 23, 2019 | Hurricanes | Stars | 4PM CST |
| Saturday, February 23, 2019 | Kings | Panthers | 4PM CST |
| Saturday, February 23, 2019 | Sharks | Blue Jackets | 4PM CST |
| Saturday, February 23, 2019 | Avalanche | Predators | 4:30PM CST |
| Saturday, February 23, 2019 | Canadiens | Maple Leafs | 6PM CST |
| Saturday, February 23, 2019 | Penguins | Flyers | 7PM CST |
| Saturday, February 23, 2019 | Islanders | Canucks | 9PM CST |
| Saturday, February 23, 2019 | Ducks | Edmonton Oilers | 9PM CST |
| Sunday, February 24, 2019 | Rangers | Capitals | 11:30AM CST |
| Sunday, February 24, 2019 | Stars | Blackhawks | 2PM CST |
| Sunday, February 24, 2019 | Sharks | Red Wings | 2PM CST |
| Sunday, February 24, 2019 | Blues | Wild | 6PM CST |
| Sunday, February 24, 2019 | Flames | Senators | 6PM CST |
| Sunday, February 24, 2019 | Jets | Coyotes | 8PM CST |
| Monday, February 25, 2019 | Sabres | Maple Leafs | 6PM CST |
| Monday, February 25, 2019 | Canadiens | Devils | 6PM CST |
| Monday, February 25, 2019 | Kings | Lightning | 6:30PM CST |
| Monday, February 25, 2019 | Edmonton Oilers | Predators | 7PM CST |
| Monday, February 25, 2019 | Panthers | Avalanche | 8PM CST |
| Monday, February 25, 2019 | Ducks | Canucks | 9PM CST |
| Tuesday, February 26, 2019 | Sharks | Bruins | 6PM CST |
| Tuesday, February 26, 2019 | Flames | Islanders | 6PM CST |
| Tuesday, February 26, 2019 | Sabres | Flyers | 6PM CST |
| Tuesday, February 26, 2019 | Senators | Capitals | 6PM CST |
| Tuesday, February 26, 2019 | Kings | Hurricanes | 6PM CST |
| Tuesday, February 26, 2019 | Penguins | Blue Jackets | 6PM CST |
| Tuesday, February 26, 2019 | Canadiens | Red Wings | 6:30PM CST |
| Tuesday, February 26, 2019 | Predators | Blues | 7PM CST |
| Tuesday, February 26, 2019 | Wild | Jets | 7PM CST |
| Tuesday, February 26, 2019 | Panthers | Coyotes | 8PM CST |
| Tuesday, February 26, 2019 | Stars | Golden Knights | 9PM CST |
| Wednesday, February 27, 2019 | Edmonton Oilers | Maple Leafs | 6PM CST |
| Wednesday, February 27, 2019 | Flames | Devils | 6PM CST |
| Wednesday, February 27, 2019 | Lightning | Rangers | 6:30PM CST |
| Wednesday, February 27, 2019 | Canucks | Avalanche | 8:30PM CST |
| Wednesday, February 27, 2019 | Blackhawks | Ducks | 9PM CST |
| Thursday, February 28, 2019 | Lightning | Bruins | 6PM CST |
| Thursday, February 28, 2019 | Maple Leafs | Islanders | 6PM CST |
| Thursday, February 28, 2019 | Flyers | Blue Jackets | 6PM CST |
| Thursday, February 28, 2019 | Edmonton Oilers | Senators | 6:30PM CST |
| Thursday, February 28, 2019 | Canucks | Coyotes | 8PM CST |
| Thursday, February 28, 2019 | Panthers | Golden Knights | 9PM CST |
| Thursday, February 28, 2019 | Stars | Kings | 9:30PM CST |
| Friday, March 01, 2019 | Penguins | Sabres | 6PM CST |
| Friday, March 01, 2019 | Flyers | Devils | 6PM CST |
| Friday, March 01, 2019 | Capitals | Islanders | 6PM CST |
| Friday, March 01, 2019 | Canadiens | Rangers | 6PM CST |
| Friday, March 01, 2019 | Blues | Hurricanes | 6:30PM CST |
| Friday, March 01, 2019 | Predators | Jets | 7PM CST |
| Friday, March 01, 2019 | Golden Knights | Ducks | 9PM CST |
| Friday, March 01, 2019 | Avalanche | Sharks | 9:30PM CST |
| Saturday, March 02, 2019 | Edmonton Oilers | Blue Jackets | 1PM CST |
| Saturday, March 02, 2019 | Blackhawks | Kings | 3PM CST |
| Saturday, March 02, 2019 | Devils | Bruins | 6PM CST |
| Saturday, March 02, 2019 | Sabres | Maple Leafs | 6PM CST |
| Saturday, March 02, 2019 | Penguins | Canadiens | 6PM CST |
| Saturday, March 02, 2019 | Senators | Lightning | 6PM CST |
| Saturday, March 02, 2019 | Hurricanes | Panthers | 6PM CST |
| Saturday, March 02, 2019 | Red Wings | Coyotes | 7PM CST |
| Saturday, March 02, 2019 | Stars | Blues | 7PM CST |
| Saturday, March 02, 2019 | Wild | Flames | 9PM CST |
| Sunday, March 03, 2019 | Capitals | Rangers | 11:30AM CST |
| Sunday, March 03, 2019 | Flyers | Islanders | 2PM CST |
| Sunday, March 03, 2019 | Canucks | Golden Knights | 3PM CST |
| Sunday, March 03, 2019 | Avalanche | Ducks | 3PM CST |
| Sunday, March 03, 2019 | Senators | Panthers | 4PM CST |
| Sunday, March 03, 2019 | Jets | Blue Jackets | 6PM CST |
| Sunday, March 03, 2019 | Predators | Wild | 6:30PM CST |
| Sunday, March 03, 2019 | Blackhawks | Sharks | 9PM CST |
| Monday, March 04, 2019 | Edmonton Oilers | Sabres | 6PM CST |
| Monday, March 04, 2019 | Maple Leafs | Flames | 8PM CST |
| Tuesday, March 05, 2019 | Hurricanes | Bruins | 6PM CST |
| Tuesday, March 05, 2019 | Blue Jackets | Devils | 6PM CST |
| Tuesday, March 05, 2019 | Senators | Islanders | 6PM CST |
| Tuesday, March 05, 2019 | Panthers | Penguins | 6PM CST |
| Tuesday, March 05, 2019 | Jets | Lightning | 6:30PM CST |
| Tuesday, March 05, 2019 | Wild | Predators | 7PM CST |
| Tuesday, March 05, 2019 | Rangers | Stars | 7:30PM CST |
| Tuesday, March 05, 2019 | Red Wings | Avalanche | 8PM CST |
| Tuesday, March 05, 2019 | Ducks | Coyotes | 8PM CST |
| Tuesday, March 05, 2019 | Canadiens | Kings | 9:30PM CST |
| Wednesday, March 06, 2019 | Capitals | Flyers | 6:30PM CST |
| Wednesday, March 06, 2019 | Maple Leafs | Canucks | 8PM CST |
| Wednesday, March 06, 2019 | Blues | Ducks | 9PM CST |
| Wednesday, March 06, 2019 | Flames | Golden Knights | 9:30PM CST |
| Thursday, March 07, 2019 | Panthers | Bruins | 6PM CST |
| Thursday, March 07, 2019 | Blue Jackets | Penguins | 6PM CST |
| Thursday, March 07, 2019 | Islanders | Senators | 6:30PM CST |
| Thursday, March 07, 2019 | Rangers | Red Wings | 6:30PM CST |
| Thursday, March 07, 2019 | Wild | Lightning | 6:30PM CST |
| Thursday, March 07, 2019 | Sabres | Blackhawks | 7:30PM CST |
| Thursday, March 07, 2019 | Avalanche | Stars | 7:30PM CST |
| Thursday, March 07, 2019 | Canucks | Edmonton Oilers | 8PM CST |
| Thursday, March 07, 2019 | Flames | Coyotes | 8PM CST |
| Thursday, March 07, 2019 | Blues | Kings | 9:30PM CST |
| Thursday, March 07, 2019 | Canadiens | Sharks | 9:30PM CST |
| Friday, March 08, 2019 | Wild | Panthers | 6PM CST |
| Friday, March 08, 2019 | Devils | Capitals | 6PM CST |
| Friday, March 08, 2019 | Jets | Hurricanes | 6:30PM CST |
| Friday, March 08, 2019 | Canadiens | Ducks | 9PM CST |
| Saturday, March 09, 2019 | Sabres | Avalanche | 2PM CST |
| Saturday, March 09, 2019 | Blues | Sharks | 3PM CST |
| Saturday, March 09, 2019 | Maple Leafs | Edmonton Oilers | 6PM CST |
| Saturday, March 09, 2019 | Senators | Bruins | 6PM CST |
| Saturday, March 09, 2019 | Red Wings | Lightning | 6PM CST |
| Saturday, March 09, 2019 | Flyers | Islanders | 6PM CST |
| Saturday, March 09, 2019 | Devils | Rangers | 6PM CST |
| Saturday, March 09, 2019 | Penguins | Blue Jackets | 6PM CST |
| Saturday, March 09, 2019 | Kings | Coyotes | 7PM CST |
| Saturday, March 09, 2019 | Hurricanes | Predators | 7PM CST |
| Saturday, March 09, 2019 | Blackhawks | Stars | 7PM CST |
| Saturday, March 09, 2019 | Golden Knights | Canucks | 9PM CST |
| Sunday, March 10, 2019 | Red Wings | Panthers | 4PM CST |
| Sunday, March 10, 2019 | Jets | Capitals | 6PM CST |
| Sunday, March 10, 2019 | Bruins | Penguins | 6:30PM CST |
| Sunday, March 10, 2019 | Golden Knights | Flames | 8:30PM CST |
| Sunday, March 10, 2019 | Kings | Ducks | 9PM CST |
| Monday, March 11, 2019 | Lightning | Maple Leafs | 6PM CST |
| Monday, March 11, 2019 | Blue Jackets | Islanders | 6PM CST |
| Monday, March 11, 2019 | Senators | Flyers | 6PM CST |
| Monday, March 11, 2019 | Sharks | Wild | 7PM CST |
| Monday, March 11, 2019 | Coyotes | Blackhawks | 7:30PM CST |
| Monday, March 11, 2019 | Hurricanes | Avalanche | 8PM CST |
| Monday, March 11, 2019 | Rangers | Edmonton Oilers | 8PM CST |
| Tuesday, March 12, 2019 | Stars | Sabres | 6PM CST |
| Tuesday, March 12, 2019 | Capitals | Penguins | 6PM CST |
| Tuesday, March 12, 2019 | Bruins | Blue Jackets | 6PM CST |
| Tuesday, March 12, 2019 | Red Wings | Canadiens | 6:30PM CST |
| Tuesday, March 12, 2019 | Coyotes | Blues | 7PM CST |
| Tuesday, March 12, 2019 | Sharks | Jets | 7PM CST |
| Tuesday, March 12, 2019 | Devils | Flames | 8PM CST |
| Tuesday, March 12, 2019 | Predators | Ducks | 9PM CST |
| Wednesday, March 13, 2019 | Blackhawks | Maple Leafs | 6PM CST |
| Wednesday, March 13, 2019 | Devils | Edmonton Oilers | 8:30PM CST |
| Wednesday, March 13, 2019 | Rangers | Canucks | 9PM CST |
| Thursday, March 14, 2019 | Penguins | Sabres | 6PM CST |
| Thursday, March 14, 2019 | Canadiens | Islanders | 6PM CST |
| Thursday, March 14, 2019 | Capitals | Flyers | 6PM CST |
| Thursday, March 14, 2019 | Blues | Senators | 6:30PM CST |
| Thursday, March 14, 2019 | Lightning | Red Wings | 6:30PM CST |
| Thursday, March 14, 2019 | Stars | Wild | 7PM CST |
| Thursday, March 14, 2019 | Bruins | Jets | 7PM CST |
| Thursday, March 14, 2019 | Ducks | Coyotes | 9PM CST |
| Thursday, March 14, 2019 | Predators | Kings | 9:30PM CST |
| Thursday, March 14, 2019 | Panthers | Sharks | 9:30PM CST |
| Friday, March 15, 2019 | Flyers | Maple Leafs | 6PM CST |
| Friday, March 15, 2019 | Hurricanes | Blue Jackets | 6PM CST |
| Friday, March 15, 2019 | Golden Knights | Stars | 7PM CST |
| Friday, March 15, 2019 | Ducks | Avalanche | 8PM CST |
| Friday, March 15, 2019 | Rangers | Flames | 8PM CST |
| Friday, March 15, 2019 | Devils | Canucks | 9PM CST |
| Saturday, March 16, 2019 | Blues | Penguins | 12PM CST |
| Saturday, March 16, 2019 | Islanders | Red Wings | 1PM CST |
| Saturday, March 16, 2019 | Panthers | Kings | 3PM CST |
| Saturday, March 16, 2019 | Flames | Jets | 6PM CST |
| Saturday, March 16, 2019 | Blue Jackets | Bruins | 6PM CST |
| Saturday, March 16, 2019 | Blackhawks | Canadiens | 6PM CST |
| Saturday, March 16, 2019 | Maple Leafs | Senators | 6PM CST |
| Saturday, March 16, 2019 | Capitals | Lightning | 6PM CST |
| Saturday, March 16, 2019 | Sabres | Hurricanes | 6PM CST |
| Saturday, March 16, 2019 | Rangers | Wild | 7PM CST |
| Saturday, March 16, 2019 | Edmonton Oilers | Coyotes | 9PM CST |
| Saturday, March 16, 2019 | Predators | Sharks | 9:30PM CST |
| Sunday, March 17, 2019 | Devils | Avalanche | 2PM CST |
| Sunday, March 17, 2019 | Blues | Sabres | 4PM CST |
| Sunday, March 17, 2019 | Islanders | Wild | 5PM CST |
| Sunday, March 17, 2019 | Canucks | Stars | 6PM CST |
| Sunday, March 17, 2019 | Flyers | Penguins | 6:30PM CST |
| Sunday, March 17, 2019 | Panthers | Ducks | 8PM CST |
| Sunday, March 17, 2019 | Edmonton Oilers | Golden Knights | 9PM CST |
| Monday, March 18, 2019 | Coyotes | Lightning | 6:30PM CST |
| Monday, March 18, 2019 | Canucks | Blackhawks | 7:30PM CST |
| Monday, March 18, 2019 | Jets | Kings | 9:30PM CST |
| Monday, March 18, 2019 | Golden Knights | Sharks | 9:30PM CST |
| Tuesday, March 19, 2019 | Capitals | Devils | 6PM CST |
| Tuesday, March 19, 2019 | Bruins | Islanders | 6PM CST |
| Tuesday, March 19, 2019 | Red Wings | Rangers | 6PM CST |
| Tuesday, March 19, 2019 | Canadiens | Flyers | 6PM CST |
| Tuesday, March 19, 2019 | Penguins | Hurricanes | 6PM CST |
| Tuesday, March 19, 2019 | Edmonton Oilers | Blues | 7PM CST |
| Tuesday, March 19, 2019 | Maple Leafs | Predators | 7PM CST |
| Tuesday, March 19, 2019 | Avalanche | Wild | 7PM CST |
| Tuesday, March 19, 2019 | Panthers | Stars | 7:30PM CST |
| Tuesday, March 19, 2019 | Blue Jackets | Flames | 8PM CST |
| Wednesday, March 20, 2019 | Maple Leafs | Sabres | 6PM CST |
| Wednesday, March 20, 2019 | Lightning | Capitals | 6:30PM CST |
| Wednesday, March 20, 2019 | Senators | Canucks | 9PM CST |
| Wednesday, March 20, 2019 | Jets | Ducks | 9PM CST |
| Thursday, March 21, 2019 | Coyotes | Panthers | 6PM CST |
| Thursday, March 21, 2019 | Bruins | Devils | 6PM CST |
| Thursday, March 21, 2019 | Lightning | Hurricanes | 6PM CST |
| Thursday, March 21, 2019 | Islanders | Canadiens | 6:30PM CST |
| Thursday, March 21, 2019 | Red Wings | Blues | 7PM CST |
| Thursday, March 21, 2019 | Penguins | Predators | 7PM CST |
| Thursday, March 21, 2019 | Flyers | Blackhawks | 7:30PM CST |
| Thursday, March 21, 2019 | Avalanche | Stars | 7:30PM CST |
| Thursday, March 21, 2019 | Senators | Flames | 8PM CST |
| Thursday, March 21, 2019 | Blue Jackets | Edmonton Oilers | 8PM CST |
| Thursday, March 21, 2019 | Jets | Golden Knights | 9PM CST |
| Thursday, March 21, 2019 | Sharks | Kings | 9:30PM CST |
| Friday, March 22, 2019 | Wild | Capitals | 6PM CST |
| Friday, March 22, 2019 | Sharks | Ducks | 9PM CST |
| Saturday, March 23, 2019 | Coyotes | Devils | 12PM CST |
| Saturday, March 23, 2019 | Islanders | Flyers | 12PM CST |
| Saturday, March 23, 2019 | Blackhawks | Avalanche | 2PM CST |
| Saturday, March 23, 2019 | Senators | Edmonton Oilers | 3PM CST |
| Saturday, March 23, 2019 | Predators | Jets | 6PM CST |
| Saturday, March 23, 2019 | Rangers | Maple Leafs | 6PM CST |
| Saturday, March 23, 2019 | Sabres | Canadiens | 6PM CST |
| Saturday, March 23, 2019 | Bruins | Panthers | 6PM CST |
| Saturday, March 23, 2019 | Wild | Hurricanes | 6PM CST |
| Saturday, March 23, 2019 | Lightning | Blues | 7PM CST |
| Saturday, March 23, 2019 | Penguins | Stars | 7PM CST |
| Saturday, March 23, 2019 | Flames | Canucks | 9PM CST |
| Saturday, March 23, 2019 | Red Wings | Golden Knights | 9PM CST |
| Saturday, March 23, 2019 | Ducks | Kings | 9:30PM CST |
| Sunday, March 24, 2019 | Flyers | Capitals | 11:30AM CST |
| Sunday, March 24, 2019 | Coyotes | Islanders | 2PM CST |
| Sunday, March 24, 2019 | Canadiens | Hurricanes | 6PM CST |
| Sunday, March 24, 2019 | Avalanche | Blackhawks | 7PM CST |
| Sunday, March 24, 2019 | Blue Jackets | Canucks | 9PM CST |
| Monday, March 25, 2019 | Panthers | Maple Leafs | 6PM CST |
| Monday, March 25, 2019 | Sabres | Devils | 6PM CST |
| Monday, March 25, 2019 | Penguins | Rangers | 6PM CST |
| Monday, March 25, 2019 | Bruins | Lightning | 6:30PM CST |
| Monday, March 25, 2019 | Golden Knights | Blues | 7PM CST |
| Monday, March 25, 2019 | Predators | Wild | 7PM CST |
| Monday, March 25, 2019 | Stars | Jets | 7PM CST |
| Monday, March 25, 2019 | Kings | Flames | 8PM CST |
| Monday, March 25, 2019 | Red Wings | Sharks | 9:30PM CST |
| Tuesday, March 26, 2019 | Hurricanes | Capitals | 6PM CST |
| Tuesday, March 26, 2019 | Islanders | Blue Jackets | 6PM CST |
| Tuesday, March 26, 2019 | Panthers | Canadiens | 6:30PM CST |
| Tuesday, March 26, 2019 | Sabres | Senators | 6:30PM CST |
| Tuesday, March 26, 2019 | Kings | Edmonton Oilers | 8PM CST |
| Tuesday, March 26, 2019 | Ducks | Canucks | 9PM CST |
| Tuesday, March 26, 2019 | Blackhawks | Coyotes | 9PM CST |
| Wednesday, March 27, 2019 | Maple Leafs | Flyers | 6PM CST |
| Wednesday, March 27, 2019 | Rangers | Bruins | 6:30PM CST |
| Wednesday, March 27, 2019 | Stars | Flames | 8:30PM CST |
| Wednesday, March 27, 2019 | Golden Knights | Avalanche | 9PM CST |
| Thursday, March 28, 2019 | Red Wings | Sabres | 6PM CST |
| Thursday, March 28, 2019 | Capitals | Hurricanes | 6PM CST |
| Thursday, March 28, 2019 | Canadiens | Blue Jackets | 6PM CST |
| Thursday, March 28, 2019 | Panthers | Senators | 6:30PM CST |
| Thursday, March 28, 2019 | Islanders | Jets | 7PM CST |
| Thursday, March 28, 2019 | Stars | Edmonton Oilers | 8PM CST |
| Thursday, March 28, 2019 | Kings | Canucks | 9PM CST |
| Thursday, March 28, 2019 | Blackhawks | Sharks | 9:30PM CST |
| Friday, March 29, 2019 | Blues | Rangers | 6PM CST |
| Friday, March 29, 2019 | Predators | Penguins | 6PM CST |
| Friday, March 29, 2019 | Devils | Red Wings | 6:30PM CST |
| Friday, March 29, 2019 | Coyotes | Avalanche | 8PM CST |
| Friday, March 29, 2019 | Ducks | Flames | 8PM CST |
| Friday, March 29, 2019 | Wild | Golden Knights | 9PM CST |
| Saturday, March 30, 2019 | Flyers | Hurricanes | 12PM CST |
| Saturday, March 30, 2019 | Canadiens | Jets | 6PM CST |
| Saturday, March 30, 2019 | Panthers | Bruins | 6PM CST |
| Saturday, March 30, 2019 | Maple Leafs | Senators | 6PM CST |
| Saturday, March 30, 2019 | Capitals | Lightning | 6PM CST |
| Saturday, March 30, 2019 | Blues | Devils | 6PM CST |
| Saturday, March 30, 2019 | Sabres | Islanders | 6PM CST |
| Saturday, March 30, 2019 | Blue Jackets | Predators | 7PM CST |
| Saturday, March 30, 2019 | Golden Knights | Sharks | 8PM CST |
| Saturday, March 30, 2019 | Stars | Canucks | 9PM CST |
| Saturday, March 30, 2019 | Ducks | Edmonton Oilers | 9PM CST |
| Saturday, March 30, 2019 | Blackhawks | Kings | 9:30PM CST |
| Sunday, March 31, 2019 | Rangers | Flyers | 11:30AM CST |
| Sunday, March 31, 2019 | Wild | Coyotes | 4PM CST |
| Sunday, March 31, 2019 | Hurricanes | Penguins | 4PM CST |
| Sunday, March 31, 2019 | Blue Jackets | Sabres | 5PM CST |
| Sunday, March 31, 2019 | Bruins | Red Wings | 6:30PM CST |
| Sunday, March 31, 2019 | Flames | Sharks | 7PM CST |
| Monday, April 01, 2019 | Capitals | Panthers | 6PM CST |
| Monday, April 01, 2019 | Rangers | Devils | 6PM CST |
| Monday, April 01, 2019 | Maple Leafs | Islanders | 6PM CST |
| Monday, April 01, 2019 | Lightning | Senators | 6:30PM CST |
| Monday, April 01, 2019 | Avalanche | Blues | 7PM CST |
| Monday, April 01, 2019 | Jets | Blackhawks | 7:30PM CST |
| Monday, April 01, 2019 | Edmonton Oilers | Golden Knights | 9PM CST |
| Monday, April 01, 2019 | Flames | Kings | 9PM CST |
| Tuesday, April 02, 2019 | Predators | Sabres | 6PM CST |
| Tuesday, April 02, 2019 | Bruins | Blue Jackets | 6PM CST |
| Tuesday, April 02, 2019 | Hurricanes | Maple Leafs | 6:30PM CST |
| Tuesday, April 02, 2019 | Lightning | Canadiens | 6:30PM CST |
| Tuesday, April 02, 2019 | Penguins | Red Wings | 6:30PM CST |
| Tuesday, April 02, 2019 | Jets | Wild | 7PM CST |
| Tuesday, April 02, 2019 | Flyers | Stars | 7:30PM CST |
| Tuesday, April 02, 2019 | Edmonton Oilers | Avalanche | 8PM CST |
| Tuesday, April 02, 2019 | Sharks | Canucks | 9PM CST |
| Tuesday, April 02, 2019 | Kings | Coyotes | 9PM CST |
| Wednesday, April 03, 2019 | Senators | Rangers | 6:30PM CST |
| Wednesday, April 03, 2019 | Blues | Blackhawks | 7PM CST |
| Wednesday, April 03, 2019 | Flames | Ducks | 9:30PM CST |
| Thursday, April 04, 2019 | Senators | Sabres | 6PM CST |
| Thursday, April 04, 2019 | Lightning | Maple Leafs | 6PM CST |
| Thursday, April 04, 2019 | Islanders | Panthers | 6PM CST |
| Thursday, April 04, 2019 | Red Wings | Penguins | 6PM CST |
| Thursday, April 04, 2019 | Canadiens | Capitals | 6PM CST |
| Thursday, April 04, 2019 | Devils | Hurricanes | 6PM CST |
| Thursday, April 04, 2019 | Flyers | Blues | 7PM CST |
| Thursday, April 04, 2019 | Canucks | Predators | 7PM CST |
| Thursday, April 04, 2019 | Bruins | Wild | 7PM CST |
| Thursday, April 04, 2019 | Jets | Avalanche | 8PM CST |
| Thursday, April 04, 2019 | Sharks | Edmonton Oilers | 8PM CST |
| Thursday, April 04, 2019 | Coyotes | Golden Knights | 9PM CST |
| Friday, April 05, 2019 | Blue Jackets | Rangers | 6PM CST |
| Friday, April 05, 2019 | Stars | Blackhawks | 7:30PM CST |
| Friday, April 05, 2019 | Kings | Ducks | 9PM CST |
| Saturday, April 06, 2019 | Lightning | Bruins | 11:30AM CST |
| Saturday, April 06, 2019 | Canucks | Blues | 3PM CST |
| Saturday, April 06, 2019 | Maple Leafs | Canadiens | 6PM CST |
| Saturday, April 06, 2019 | Blue Jackets | Senators | 6PM CST |
| Saturday, April 06, 2019 | Sabres | Red Wings | 6PM CST |
| Saturday, April 06, 2019 | Devils | Panthers | 6PM CST |
| Saturday, April 06, 2019 | Hurricanes | Flyers | 6PM CST |
| Saturday, April 06, 2019 | Rangers | Penguins | 6PM CST |
| Saturday, April 06, 2019 | Islanders | Capitals | 6PM CST |
| Saturday, April 06, 2019 | Blackhawks | Predators | 7PM CST |
| Saturday, April 06, 2019 | Wild | Stars | 7PM CST |
| Saturday, April 06, 2019 | Jets | Coyotes | 9PM CST |
| Saturday, April 06, 2019 | Edmonton Oilers | Flames | 9PM CST |
| Saturday, April 06, 2019 | Golden Knights | Kings | 9:30PM CST |
| Saturday, April 06, 2019 | Avalanche | Sharks | 9:30PM CST |
Follow @BetNHL
BetNHL.ca » Schedule » 2018/2019 NHL Schedule in CST – Central Standard Time