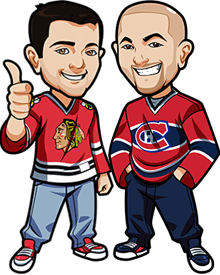 Follow @BetNHL
In this article we are providing the 2018/2019 NHL Schedule in Mountain Standard Time or MST.
In Canada, Alberta uses MST as well as the Northwest Territories and then some cities or communities in various other provinces.
MST is 2 hours behind EST, and this is a printable NHL Schedule in the MST Timezone. You can download it too if you want or just bookmark it and come back often.
We also offer the ability to search our mountain time NHL Schedule – so you can easily do a search to see when the Oilers or Flames are playing.
Any questions or issues just hit us up at betnhl.ca@gmail.com. Cheers.
NHL 2018/2019 Schedule MST
| Date: | Road: | Home: | Time: |
| --- | --- | --- | --- |
| Wednesday, October 03, 2018 | Canadiens | Maple Leafs | 5PM MST |
| Wednesday, October 03, 2018 | Bruins | Capitals | 5:30PM MST |
| Wednesday, October 03, 2018 | Flames | Canucks | 8PM MST |
| Wednesday, October 03, 2018 | Ducks | Sharks | 8:30PM MST |
| Thursday, October 04, 2018 | Bruins | Sabres | 5PM MST |
| Thursday, October 04, 2018 | Predators | Rangers | 5PM MST |
| Thursday, October 04, 2018 | Capitals | Penguins | 5PM MST |
| Thursday, October 04, 2018 | Islanders | Hurricanes | 5PM MST |
| Thursday, October 04, 2018 | Blackhawks | Senators | 5:30PM MST |
| Thursday, October 04, 2018 | Blue Jackets | Red Wings | 5:30PM MST |
| Thursday, October 04, 2018 | Jets | Blues | 6PM MST |
| Thursday, October 04, 2018 | Coyotes | Stars | 6:30PM MST |
| Thursday, October 04, 2018 | Wild | Avalanche | 7PM MST |
| Thursday, October 04, 2018 | Flyers | Golden Knights | 8PM MST |
| Friday, October 05, 2018 | Hurricanes | Blue Jackets | 5PM MST |
| Friday, October 05, 2018 | Sharks | Kings | 8:30PM MST |
| Saturday, October 06, 2018 | Edmonton Oilers | Devils | 11AM MST |
| Saturday, October 06, 2018 | Jets | Stars | 5PM MST |
| Saturday, October 06, 2018 | Rangers | Sabres | 5PM MST |
| Saturday, October 06, 2018 | Senators | Maple Leafs | 5PM MST |
| Saturday, October 06, 2018 | Panthers | Lightning | 5PM MST |
| Saturday, October 06, 2018 | Predators | Islanders | 5PM MST |
| Saturday, October 06, 2018 | Canadiens | Penguins | 5PM MST |
| Saturday, October 06, 2018 | Blackhawks | Blues | 6PM MST |
| Saturday, October 06, 2018 | Golden Knights | Wild | 6PM MST |
| Saturday, October 06, 2018 | Ducks | Coyotes | 7PM MST |
| Saturday, October 06, 2018 | Flyers | Avalanche | 7PM MST |
| Saturday, October 06, 2018 | Canucks | Flames | 8PM MST |
| Sunday, October 07, 2018 | Rangers | Hurricanes | 3PM MST |
| Sunday, October 07, 2018 | Maple Leafs | Blackhawks | 5PM MST |
| Sunday, October 07, 2018 | Red Wings | Kings | 8:30PM MST |
| Monday, October 08, 2018 | Senators | Bruins | 11AM MST |
| Monday, October 08, 2018 | Sharks | Islanders | 11AM MST |
| Monday, October 08, 2018 | Golden Knights | Sabres | 1PM MST |
| Monday, October 08, 2018 | Red Wings | Ducks | 8PM MST |
| Tuesday, October 09, 2018 | Sharks | Flyers | 5PM MST |
| Tuesday, October 09, 2018 | Canucks | Hurricanes | 5PM MST |
| Tuesday, October 09, 2018 | Avalanche | Blue Jackets | 5PM MST |
| Tuesday, October 09, 2018 | Flames | Predators | 6PM MST |
| Tuesday, October 09, 2018 | Kings | Jets | 6PM MST |
| Tuesday, October 09, 2018 | Maple Leafs | Stars | 6:30PM MST |
| Wednesday, October 10, 2018 | Flyers | Senators | 5:30PM MST |
| Wednesday, October 10, 2018 | Golden Knights | Capitals | 6PM MST |
| Wednesday, October 10, 2018 | Coyotes | Ducks | 8PM MST |
| Thursday, October 11, 2018 | Edmonton Oilers | Bruins | 5PM MST |
| Thursday, October 11, 2018 | Avalanche | Sabres | 5PM MST |
| Thursday, October 11, 2018 | Blue Jackets | Panthers | 5PM MST |
| Thursday, October 11, 2018 | Capitals | Devils | 5PM MST |
| Thursday, October 11, 2018 | Sharks | Rangers | 5PM MST |
| Thursday, October 11, 2018 | Golden Knights | Penguins | 5PM MST |
| Thursday, October 11, 2018 | Kings | Canadiens | 5:30PM MST |
| Thursday, October 11, 2018 | Maple Leafs | Red Wings | 5:30PM MST |
| Thursday, October 11, 2018 | Canucks | Lightning | 5:30PM MST |
| Thursday, October 11, 2018 | Flames | Blues | 6PM MST |
| Thursday, October 11, 2018 | Jets | Predators | 6PM MST |
| Thursday, October 11, 2018 | Blackhawks | Wild | 6PM MST |
| Saturday, October 13, 2018 | Edmonton Oilers | Rangers | 11AM MST |
| Saturday, October 13, 2018 | Golden Knights | Flyers | 11AM MST |
| Saturday, October 13, 2018 | Kings | Senators | 12PM MST |
| Saturday, October 13, 2018 | Hurricanes | Wild | 4PM MST |
| Saturday, October 13, 2018 | Red Wings | Bruins | 5PM MST |
| Saturday, October 13, 2018 | Penguins | Canadiens | 5PM MST |
| Saturday, October 13, 2018 | Blue Jackets | Lightning | 5PM MST |
| Saturday, October 13, 2018 | Canucks | Panthers | 5PM MST |
| Saturday, October 13, 2018 | Maple Leafs | Capitals | 5PM MST |
| Saturday, October 13, 2018 | Islanders | Predators | 6PM MST |
| Saturday, October 13, 2018 | Ducks | Stars | 6PM MST |
| Saturday, October 13, 2018 | Blues | Blackhawks | 6:30PM MST |
| Saturday, October 13, 2018 | Sabres | Coyotes | 7PM MST |
| Saturday, October 13, 2018 | Flames | Avalanche | 8PM MST |
| Sunday, October 14, 2018 | Sharks | Devils | 11AM MST |
| Sunday, October 14, 2018 | Ducks | Blues | 5PM MST |
| Sunday, October 14, 2018 | Hurricanes | Jets | 5PM MST |
| Monday, October 15, 2018 | Kings | Maple Leafs | 5:30PM MST |
| Monday, October 15, 2018 | Red Wings | Canadiens | 5:30PM MST |
| Monday, October 15, 2018 | Stars | Senators | 5:30PM MST |
| Monday, October 15, 2018 | Wild | Predators | 6PM MST |
| Tuesday, October 16, 2018 | Stars | Devils | 5PM MST |
| Tuesday, October 16, 2018 | Avalanche | Rangers | 5PM MST |
| Tuesday, October 16, 2018 | Panthers | Flyers | 5PM MST |
| Tuesday, October 16, 2018 | Canucks | Penguins | 5PM MST |
| Tuesday, October 16, 2018 | Hurricanes | Lightning | 5:30PM MST |
| Tuesday, October 16, 2018 | Coyotes | Wild | 6PM MST |
| Tuesday, October 16, 2018 | Edmonton Oilers | Jets | 6PM MST |
| Tuesday, October 16, 2018 | Sabres | Golden Knights | 8PM MST |
| Wednesday, October 17, 2018 | Blues | Canadiens | 5PM MST |
| Wednesday, October 17, 2018 | Rangers | Capitals | 5PM MST |
| Wednesday, October 17, 2018 | Bruins | Flames | 7:30PM MST |
| Wednesday, October 17, 2018 | Islanders | Ducks | 8PM MST |
| Thursday, October 18, 2018 | Penguins | Maple Leafs | 5PM MST |
| Thursday, October 18, 2018 | Avalanche | Devils | 5PM MST |
| Thursday, October 18, 2018 | Flyers | Blue Jackets | 5PM MST |
| Thursday, October 18, 2018 | Red Wings | Lightning | 5:30PM MST |
| Thursday, October 18, 2018 | Canucks | Jets | 6PM MST |
| Thursday, October 18, 2018 | Coyotes | Blackhawks | 6:30PM MST |
| Thursday, October 18, 2018 | Bruins | Edmonton Oilers | 7PM MST |
| Thursday, October 18, 2018 | Islanders | Kings | 8:30PM MST |
| Thursday, October 18, 2018 | Sabres | Sharks | 8:30PM MST |
| Friday, October 19, 2018 | Panthers | Capitals | 5PM MST |
| Friday, October 19, 2018 | Wild | Stars | 6PM MST |
| Friday, October 19, 2018 | Predators | Flames | 7PM MST |
| Saturday, October 20, 2018 | Devils | Flyers | 11AM MST |
| Saturday, October 20, 2018 | Avalanche | Hurricanes | 11AM MST |
| Saturday, October 20, 2018 | Coyotes | Jets | 1PM MST |
| Saturday, October 20, 2018 | Sabres | Kings | 2PM MST |
| Saturday, October 20, 2018 | Blues | Maple Leafs | 5PM MST |
| Saturday, October 20, 2018 | Canadiens | Senators | 5PM MST |
| Saturday, October 20, 2018 | Red Wings | Panthers | 5PM MST |
| Saturday, October 20, 2018 | Blackhawks | Blue Jackets | 5PM MST |
| Saturday, October 20, 2018 | Lightning | Wild | 6PM MST |
| Saturday, October 20, 2018 | Bruins | Canucks | 8PM MST |
| Saturday, October 20, 2018 | Ducks | Golden Knights | 8PM MST |
| Saturday, October 20, 2018 | Predators | Edmonton Oilers | 8PM MST |
| Saturday, October 20, 2018 | Islanders | Sharks | 8:30PM MST |
| Sunday, October 21, 2018 | Lightning | Blackhawks | 5PM MST |
| Sunday, October 21, 2018 | Flames | Rangers | 5PM MST |
| Sunday, October 21, 2018 | Sabres | Ducks | 6PM MST |
| Monday, October 22, 2018 | Avalanche | Flyers | 5PM MST |
| Monday, October 22, 2018 | Hurricanes | Red Wings | 5:30PM MST |
| Monday, October 22, 2018 | Blues | Jets | 6PM MST |
| Monday, October 22, 2018 | Capitals | Canucks | 8PM MST |
| Tuesday, October 23, 2018 | Panthers | Rangers | 5PM MST |
| Tuesday, October 23, 2018 | Coyotes | Blue Jackets | 5PM MST |
| Tuesday, October 23, 2018 | Flames | Canadiens | 5:30PM MST |
| Tuesday, October 23, 2018 | Bruins | Senators | 5:30PM MST |
| Tuesday, October 23, 2018 | Sharks | Predators | 6PM MST |
| Tuesday, October 23, 2018 | Ducks | Blackhawks | 6:30PM MST |
| Tuesday, October 23, 2018 | Kings | Stars | 6:30PM MST |
| Tuesday, October 23, 2018 | Penguins | Edmonton Oilers | 7PM MST |
| Wednesday, October 24, 2018 | Maple Leafs | Jets | 5PM MST |
| Wednesday, October 24, 2018 | Panthers | Islanders | 5PM MST |
| Wednesday, October 24, 2018 | Lightning | Avalanche | 7:30PM MST |
| Wednesday, October 24, 2018 | Canucks | Golden Knights | 8PM MST |
| Thursday, October 25, 2018 | Flyers | Bruins | 5PM MST |
| Thursday, October 25, 2018 | Canadiens | Sabres | 5PM MST |
| Thursday, October 25, 2018 | Predators | Devils | 5PM MST |
| Thursday, October 25, 2018 | Blue Jackets | Blues | 6PM MST |
| Thursday, October 25, 2018 | Kings | Wild | 6PM MST |
| Thursday, October 25, 2018 | Rangers | Blackhawks | 6:30PM MST |
| Thursday, October 25, 2018 | Ducks | Stars | 6:30PM MST |
| Thursday, October 25, 2018 | Penguins | Flames | 7PM MST |
| Thursday, October 25, 2018 | Capitals | Edmonton Oilers | 7PM MST |
| Thursday, October 25, 2018 | Canucks | Coyotes | 8PM MST |
| Friday, October 26, 2018 | Lightning | Golden Knights | 4PM MST |
| Friday, October 26, 2018 | Jets | Red Wings | 5:30PM MST |
| Friday, October 26, 2018 | Sharks | Hurricanes | 5:30PM MST |
| Friday, October 26, 2018 | Senators | Avalanche | 7PM MST |
| Saturday, October 27, 2018 | Panthers | Devils | 11AM MST |
| Saturday, October 27, 2018 | Islanders | Flyers | 11AM MST |
| Saturday, October 27, 2018 | Edmonton Oilers | Predators | 1PM MST |
| Saturday, October 27, 2018 | Capitals | Flames | 2PM MST |
| Saturday, October 27, 2018 | Canadiens | Bruins | 5PM MST |
| Saturday, October 27, 2018 | Jets | Maple Leafs | 5PM MST |
| Saturday, October 27, 2018 | Sabres | Blue Jackets | 5PM MST |
| Saturday, October 27, 2018 | Blackhawks | Blues | 6PM MST |
| Saturday, October 27, 2018 | Avalanche | Wild | 6PM MST |
| Saturday, October 27, 2018 | Lightning | Coyotes | 7PM MST |
| Saturday, October 27, 2018 | Penguins | Canucks | 8PM MST |
| Sunday, October 28, 2018 | Rangers | Kings | 1:30PM MST |
| Sunday, October 28, 2018 | Stars | Red Wings | 3PM MST |
| Sunday, October 28, 2018 | Islanders | Hurricanes | 3PM MST |
| Sunday, October 28, 2018 | Edmonton Oilers | Blackhawks | 4PM MST |
| Sunday, October 28, 2018 | Senators | Golden Knights | 6PM MST |
| Sunday, October 28, 2018 | Sharks | Ducks | 6PM MST |
| Monday, October 29, 2018 | Flames | Maple Leafs | 5PM MST |
| Monday, October 29, 2018 | Wild | Canucks | 8PM MST |
| Tuesday, October 30, 2018 | Flames | Sabres | 5PM MST |
| Tuesday, October 30, 2018 | Islanders | Penguins | 5PM MST |
| Tuesday, October 30, 2018 | Bruins | Hurricanes | 5PM MST |
| Tuesday, October 30, 2018 | Red Wings | Blue Jackets | 5PM MST |
| Tuesday, October 30, 2018 | Stars | Canadiens | 5:30PM MST |
| Tuesday, October 30, 2018 | Devils | Lightning | 5:30PM MST |
| Tuesday, October 30, 2018 | Golden Knights | Predators | 6PM MST |
| Tuesday, October 30, 2018 | Wild | Edmonton Oilers | 7PM MST |
| Tuesday, October 30, 2018 | Senators | Coyotes | 8PM MST |
| Tuesday, October 30, 2018 | Flyers | Ducks | 8PM MST |
| Tuesday, October 30, 2018 | Rangers | Sharks | 8:30PM MST |
| Wednesday, October 31, 2018 | Blackhawks | Canucks | 8PM MST |
| Thursday, November 01, 2018 | Jets | Panthers | 12PM MST |
| Thursday, November 01, 2018 | Stars | Maple Leafs | 5PM MST |
| Thursday, November 01, 2018 | Penguins | Islanders | 5PM MST |
| Thursday, November 01, 2018 | Capitals | Canadiens | 5:30PM MST |
| Thursday, November 01, 2018 | Sabres | Senators | 5:30PM MST |
| Thursday, November 01, 2018 | Devils | Red Wings | 5:30PM MST |
| Thursday, November 01, 2018 | Predators | Lightning | 5:30PM MST |
| Thursday, November 01, 2018 | Golden Knights | Blues | 6PM MST |
| Thursday, November 01, 2018 | Avalanche | Flames | 7PM MST |
| Thursday, November 01, 2018 | Blackhawks | Edmonton Oilers | 7PM MST |
| Thursday, November 01, 2018 | Rangers | Ducks | 8PM MST |
| Thursday, November 01, 2018 | Flyers | Kings | 8:30PM MST |
| Thursday, November 01, 2018 | Blue Jackets | Sharks | 8:30PM MST |
| Friday, November 02, 2018 | Panthers | Jets | 12PM MST |
| Friday, November 02, 2018 | Avalanche | Canucks | 8PM MST |
| Friday, November 02, 2018 | Hurricanes | Coyotes | 8PM MST |
| Saturday, November 03, 2018 | Senators | Sabres | 11AM MST |
| Saturday, November 03, 2018 | Lightning | Canadiens | 5PM MST |
| Saturday, November 03, 2018 | Edmonton Oilers | Red Wings | 5PM MST |
| Saturday, November 03, 2018 | Devils | Islanders | 5PM MST |
| Saturday, November 03, 2018 | Maple Leafs | Penguins | 5PM MST |
| Saturday, November 03, 2018 | Stars | Capitals | 5PM MST |
| Saturday, November 03, 2018 | Wild | Blues | 6PM MST |
| Saturday, November 03, 2018 | Bruins | Predators | 6PM MST |
| Saturday, November 03, 2018 | Hurricanes | Golden Knights | 8PM MST |
| Saturday, November 03, 2018 | Blackhawks | Flames | 8PM MST |
| Saturday, November 03, 2018 | Blue Jackets | Kings | 8:30PM MST |
| Saturday, November 03, 2018 | Flyers | Sharks | 8:30PM MST |
| Sunday, November 04, 2018 | Lightning | Senators | 5PM MST |
| Sunday, November 04, 2018 | Sabres | Rangers | 5PM MST |
| Sunday, November 04, 2018 | Blue Jackets | Ducks | 7PM MST |
| Monday, November 05, 2018 | Stars | Bruins | 5PM MST |
| Monday, November 05, 2018 | Canadiens | Islanders | 5PM MST |
| Monday, November 05, 2018 | Devils | Penguins | 5PM MST |
| Monday, November 05, 2018 | Edmonton Oilers | Capitals | 5PM MST |
| Monday, November 05, 2018 | Flyers | Coyotes | 7PM MST |
| Tuesday, November 06, 2018 | Golden Knights | Maple Leafs | 5PM MST |
| Tuesday, November 06, 2018 | Canadiens | Rangers | 5PM MST |
| Tuesday, November 06, 2018 | Stars | Blue Jackets | 5PM MST |
| Tuesday, November 06, 2018 | Devils | Senators | 5:30PM MST |
| Tuesday, November 06, 2018 | Canucks | Red Wings | 5:30PM MST |
| Tuesday, November 06, 2018 | Edmonton Oilers | Lightning | 5:30PM MST |
| Tuesday, November 06, 2018 | Hurricanes | Blues | 6PM MST |
| Tuesday, November 06, 2018 | Ducks | Kings | 8:30PM MST |
| Tuesday, November 06, 2018 | Wild | Sharks | 8:30PM MST |
| Wednesday, November 07, 2018 | Penguins | Capitals | 5:30PM MST |
| Wednesday, November 07, 2018 | Predators | Avalanche | 8PM MST |
| Wednesday, November 07, 2018 | Flames | Ducks | 8:30PM MST |
| Thursday, November 08, 2018 | Canucks | Bruins | 5PM MST |
| Thursday, November 08, 2018 | Edmonton Oilers | Panthers | 5PM MST |
| Thursday, November 08, 2018 | Coyotes | Flyers | 5PM MST |
| Thursday, November 08, 2018 | Sabres | Canadiens | 5:30PM MST |
| Thursday, November 08, 2018 | Golden Knights | Senators | 5:30PM MST |
| Thursday, November 08, 2018 | Islanders | Lightning | 5:30PM MST |
| Thursday, November 08, 2018 | Hurricanes | Blackhawks | 6:30PM MST |
| Thursday, November 08, 2018 | Sharks | Stars | 6:30PM MST |
| Thursday, November 08, 2018 | Wild | Kings | 8:30PM MST |
| Friday, November 09, 2018 | Devils | Maple Leafs | 5PM MST |
| Friday, November 09, 2018 | Blue Jackets | Capitals | 5PM MST |
| Friday, November 09, 2018 | Rangers | Red Wings | 5:30PM MST |
| Friday, November 09, 2018 | Sharks | Blues | 6PM MST |
| Friday, November 09, 2018 | Avalanche | Jets | 6PM MST |
| Friday, November 09, 2018 | Wild | Ducks | 8PM MST |
| Saturday, November 10, 2018 | Canucks | Sabres | 11AM MST |
| Saturday, November 10, 2018 | Blackhawks | Flyers | 11AM MST |
| Saturday, November 10, 2018 | Predators | Stars | 12PM MST |
| Saturday, November 10, 2018 | Maple Leafs | Bruins | 5PM MST |
| Saturday, November 10, 2018 | Golden Knights | Canadiens | 5PM MST |
| Saturday, November 10, 2018 | Senators | Lightning | 5PM MST |
| Saturday, November 10, 2018 | Islanders | Panthers | 5PM MST |
| Saturday, November 10, 2018 | Coyotes | Penguins | 5PM MST |
| Saturday, November 10, 2018 | Red Wings | Hurricanes | 5PM MST |
| Saturday, November 10, 2018 | Rangers | Blue Jackets | 5PM MST |
| Saturday, November 10, 2018 | Flames | Kings | 8PM MST |
| Sunday, November 11, 2018 | Wild | Blues | 1PM MST |
| Sunday, November 11, 2018 | Senators | Panthers | 3PM MST |
| Sunday, November 11, 2018 | Coyotes | Capitals | 3PM MST |
| Sunday, November 11, 2018 | Devils | Jets | 5PM MST |
| Sunday, November 11, 2018 | Golden Knights | Bruins | 5PM MST |
| Sunday, November 11, 2018 | Flames | Sharks | 7PM MST |
| Sunday, November 11, 2018 | Avalanche | Edmonton Oilers | 7:30PM MST |
| Monday, November 12, 2018 | Canucks | Rangers | 5PM MST |
| Monday, November 12, 2018 | Blackhawks | Hurricanes | 5PM MST |
| Monday, November 12, 2018 | Blue Jackets | Stars | 6:30PM MST |
| Monday, November 12, 2018 | Predators | Ducks | 8PM MST |
| Tuesday, November 13, 2018 | Lightning | Sabres | 5PM MST |
| Tuesday, November 13, 2018 | Penguins | Devils | 5PM MST |
| Tuesday, November 13, 2018 | Canucks | Islanders | 5PM MST |
| Tuesday, November 13, 2018 | Panthers | Flyers | 5PM MST |
| Tuesday, November 13, 2018 | Coyotes | Red Wings | 5:30PM MST |
| Tuesday, November 13, 2018 | Capitals | Wild | 6PM MST |
| Tuesday, November 13, 2018 | Canadiens | Edmonton Oilers | 7PM MST |
| Tuesday, November 13, 2018 | Maple Leafs | Kings | 8:30PM MST |
| Tuesday, November 13, 2018 | Predators | Sharks | 8:30PM MST |
| Wednesday, November 14, 2018 | Blues | Blackhawks | 6PM MST |
| Wednesday, November 14, 2018 | Capitals | Jets | 6PM MST |
| Wednesday, November 14, 2018 | Bruins | Avalanche | 8PM MST |
| Wednesday, November 14, 2018 | Ducks | Golden Knights | 8:30PM MST |
| Thursday, November 15, 2018 | Rangers | Islanders | 5PM MST |
| Thursday, November 15, 2018 | Devils | Flyers | 5PM MST |
| Thursday, November 15, 2018 | Lightning | Penguins | 5PM MST |
| Thursday, November 15, 2018 | Panthers | Blue Jackets | 5PM MST |
| Thursday, November 15, 2018 | Red Wings | Senators | 5:30PM MST |
| Thursday, November 15, 2018 | Canucks | Wild | 6PM MST |
| Thursday, November 15, 2018 | Canadiens | Flames | 7PM MST |
| Thursday, November 15, 2018 | Predators | Coyotes | 7PM MST |
| Thursday, November 15, 2018 | Maple Leafs | Sharks | 8:30PM MST |
| Friday, November 16, 2018 | Bruins | Stars | 6PM MST |
| Friday, November 16, 2018 | Sabres | Jets | 6PM MST |
| Friday, November 16, 2018 | Kings | Blackhawks | 6:30PM MST |
| Friday, November 16, 2018 | Capitals | Avalanche | 7PM MST |
| Friday, November 16, 2018 | Blues | Golden Knights | 8PM MST |
| Friday, November 16, 2018 | Maple Leafs | Ducks | 8PM MST |
| Saturday, November 17, 2018 | Red Wings | Devils | 11AM MST |
| Saturday, November 17, 2018 | Lightning | Flyers | 11AM MST |
| Saturday, November 17, 2018 | Sabres | Wild | 4PM MST |
| Saturday, November 17, 2018 | Canadiens | Canucks | 5PM MST |
| Saturday, November 17, 2018 | Penguins | Senators | 5PM MST |
| Saturday, November 17, 2018 | Panthers | Rangers | 5PM MST |
| Saturday, November 17, 2018 | Blue Jackets | Hurricanes | 5PM MST |
| Saturday, November 17, 2018 | Bruins | Coyotes | 6PM MST |
| Saturday, November 17, 2018 | Kings | Predators | 6PM MST |
| Saturday, November 17, 2018 | Edmonton Oilers | Flames | 8PM MST |
| Saturday, November 17, 2018 | Blues | Sharks | 8:30PM MST |
| Sunday, November 18, 2018 | Stars | Islanders | 11AM MST |
| Sunday, November 18, 2018 | Devils | Hurricanes | 3PM MST |
| Sunday, November 18, 2018 | Wild | Blackhawks | 4PM MST |
| Sunday, November 18, 2018 | Avalanche | Ducks | 6PM MST |
| Sunday, November 18, 2018 | Golden Knights | Edmonton Oilers | 6PM MST |
| Monday, November 19, 2018 | Blue Jackets | Maple Leafs | 5PM MST |
| Monday, November 19, 2018 | Stars | Rangers | 5PM MST |
| Monday, November 19, 2018 | Sabres | Penguins | 5PM MST |
| Monday, November 19, 2018 | Capitals | Canadiens | 5:30PM MST |
| Monday, November 19, 2018 | Panthers | Senators | 5:30PM MST |
| Monday, November 19, 2018 | Kings | Blues | 6PM MST |
| Monday, November 19, 2018 | Lightning | Predators | 6PM MST |
| Monday, November 19, 2018 | Golden Knights | Flames | 7PM MST |
| Monday, November 19, 2018 | Jets | Canucks | 8PM MST |
| Tuesday, November 20, 2018 | Edmonton Oilers | Sharks | 8:30PM MST |
| Wednesday, November 21, 2018 | Flyers | Sabres | 5PM MST |
| Wednesday, November 21, 2018 | Canadiens | Devils | 5PM MST |
| Wednesday, November 21, 2018 | Islanders | Rangers | 5PM MST |
| Wednesday, November 21, 2018 | Stars | Penguins | 5PM MST |
| Wednesday, November 21, 2018 | Blackhawks | Capitals | 5PM MST |
| Wednesday, November 21, 2018 | Maple Leafs | Hurricanes | 5PM MST |
| Wednesday, November 21, 2018 | Bruins | Red Wings | 5:30PM MST |
| Wednesday, November 21, 2018 | Panthers | Lightning | 5:30PM MST |
| Wednesday, November 21, 2018 | Blues | Predators | 6PM MST |
| Wednesday, November 21, 2018 | Senators | Wild | 6PM MST |
| Wednesday, November 21, 2018 | Golden Knights | Coyotes | 7PM MST |
| Wednesday, November 21, 2018 | Canucks | Ducks | 8PM MST |
| Wednesday, November 21, 2018 | Jets | Flames | 8PM MST |
| Wednesday, November 21, 2018 | Avalanche | Kings | 8:30PM MST |
| Friday, November 23, 2018 | Rangers | Flyers | 11AM MST |
| Friday, November 23, 2018 | Edmonton Oilers | Ducks | 2PM MST |
| Friday, November 23, 2018 | Jets | Wild | 2PM MST |
| Friday, November 23, 2018 | Canadiens | Sabres | 2PM MST |
| Friday, November 23, 2018 | Islanders | Devils | 2PM MST |
| Friday, November 23, 2018 | Red Wings | Capitals | 2PM MST |
| Friday, November 23, 2018 | Flames | Golden Knights | 4PM MST |
| Friday, November 23, 2018 | Maple Leafs | Blue Jackets | 5PM MST |
| Friday, November 23, 2018 | Penguins | Bruins | 5:30PM MST |
| Friday, November 23, 2018 | Blackhawks | Lightning | 5:30PM MST |
| Friday, November 23, 2018 | Panthers | Hurricanes | 5:30PM MST |
| Friday, November 23, 2018 | Avalanche | Coyotes | 6PM MST |
| Friday, November 23, 2018 | Predators | Blues | 6PM MST |
| Friday, November 23, 2018 | Senators | Stars | 6PM MST |
| Friday, November 23, 2018 | Canucks | Sharks | 7PM MST |
| Saturday, November 24, 2018 | Capitals | Rangers | 12PM MST |
| Saturday, November 24, 2018 | Jets | Blues | 5PM MST |
| Saturday, November 24, 2018 | Flyers | Maple Leafs | 5PM MST |
| Saturday, November 24, 2018 | Bruins | Canadiens | 5PM MST |
| Saturday, November 24, 2018 | Sabres | Red Wings | 5PM MST |
| Saturday, November 24, 2018 | Blackhawks | Panthers | 5PM MST |
| Saturday, November 24, 2018 | Hurricanes | Islanders | 5PM MST |
| Saturday, November 24, 2018 | Blue Jackets | Penguins | 5PM MST |
| Saturday, November 24, 2018 | Stars | Avalanche | 7PM MST |
| Saturday, November 24, 2018 | Sharks | Golden Knights | 8PM MST |
| Saturday, November 24, 2018 | Canucks | Kings | 8PM MST |
| Sunday, November 25, 2018 | Flames | Coyotes | 1PM MST |
| Sunday, November 25, 2018 | Devils | Lightning | 5PM MST |
| Sunday, November 25, 2018 | Ducks | Predators | 6PM MST |
| Sunday, November 25, 2018 | Edmonton Oilers | Kings | 8:30PM MST |
| Monday, November 26, 2018 | Bruins | Maple Leafs | 5PM MST |
| Monday, November 26, 2018 | Devils | Panthers | 5PM MST |
| Monday, November 26, 2018 | Capitals | Islanders | 5PM MST |
| Monday, November 26, 2018 | Senators | Rangers | 5PM MST |
| Monday, November 26, 2018 | Blue Jackets | Red Wings | 5:30PM MST |
| Tuesday, November 27, 2018 | Sharks | Sabres | 5PM MST |
| Tuesday, November 27, 2018 | Senators | Flyers | 5PM MST |
| Tuesday, November 27, 2018 | Hurricanes | Canadiens | 5:30PM MST |
| Tuesday, November 27, 2018 | Ducks | Lightning | 5:30PM MST |
| Tuesday, November 27, 2018 | Avalanche | Predators | 6PM MST |
| Tuesday, November 27, 2018 | Coyotes | Wild | 6PM MST |
| Tuesday, November 27, 2018 | Penguins | Jets | 6PM MST |
| Tuesday, November 27, 2018 | Golden Knights | Blackhawks | 6:30PM MST |
| Tuesday, November 27, 2018 | Stars | Edmonton Oilers | 7PM MST |
| Tuesday, November 27, 2018 | Kings | Canucks | 8PM MST |
| Wednesday, November 28, 2018 | Blues | Red Wings | 5PM MST |
| Wednesday, November 28, 2018 | Ducks | Panthers | 5PM MST |
| Wednesday, November 28, 2018 | Sharks | Maple Leafs | 5:30PM MST |
| Wednesday, November 28, 2018 | Stars | Flames | 7PM MST |
| Wednesday, November 28, 2018 | Penguins | Avalanche | 7:30PM MST |
| Thursday, November 29, 2018 | Islanders | Bruins | 5PM MST |
| Thursday, November 29, 2018 | Wild | Blue Jackets | 5PM MST |
| Thursday, November 29, 2018 | Rangers | Senators | 5:30PM MST |
| Thursday, November 29, 2018 | Sabres | Lightning | 5:30PM MST |
| Thursday, November 29, 2018 | Coyotes | Predators | 6PM MST |
| Thursday, November 29, 2018 | Blackhawks | Jets | 6PM MST |
| Thursday, November 29, 2018 | Kings | Edmonton Oilers | 7PM MST |
| Thursday, November 29, 2018 | Golden Knights | Canucks | 8PM MST |
| Friday, November 30, 2018 | Sabres | Panthers | 5PM MST |
| Friday, November 30, 2018 | Devils | Capitals | 5PM MST |
| Friday, November 30, 2018 | Ducks | Hurricanes | 5:30PM MST |
| Friday, November 30, 2018 | Blues | Avalanche | 7PM MST |
| Friday, November 30, 2018 | Kings | Flames | 7PM MST |
| Saturday, December 01, 2018 | Sharks | Senators | 12PM MST |
| Saturday, December 01, 2018 | Stars | Canucks | 2PM MST |
| Saturday, December 01, 2018 | Maple Leafs | Wild | 5PM MST |
| Saturday, December 01, 2018 | Red Wings | Bruins | 5PM MST |
| Saturday, December 01, 2018 | Rangers | Canadiens | 5PM MST |
| Saturday, December 01, 2018 | Lightning | Panthers | 5PM MST |
| Saturday, December 01, 2018 | Jets | Devils | 5PM MST |
| Saturday, December 01, 2018 | Blue Jackets | Islanders | 5PM MST |
| Saturday, December 01, 2018 | Flyers | Penguins | 5PM MST |
| Saturday, December 01, 2018 | Blues | Coyotes | 6PM MST |
| Saturday, December 01, 2018 | Blackhawks | Predators | 6PM MST |
| Saturday, December 01, 2018 | Golden Knights | Edmonton Oilers | 8PM MST |
| Sunday, December 02, 2018 | Ducks | Capitals | 1PM MST |
| Sunday, December 02, 2018 | Jets | Rangers | 4PM MST |
| Sunday, December 02, 2018 | Flames | Blackhawks | 5PM MST |
| Sunday, December 02, 2018 | Sharks | Canadiens | 5PM MST |
| Sunday, December 02, 2018 | Avalanche | Red Wings | 5PM MST |
| Sunday, December 02, 2018 | Hurricanes | Kings | 8:30PM MST |
| Monday, December 03, 2018 | Lightning | Devils | 5PM MST |
| Monday, December 03, 2018 | Sabres | Predators | 6PM MST |
| Monday, December 03, 2018 | Edmonton Oilers | Stars | 6:30PM MST |
| Tuesday, December 04, 2018 | Maple Leafs | Sabres | 5PM MST |
| Tuesday, December 04, 2018 | Bruins | Panthers | 5PM MST |
| Tuesday, December 04, 2018 | Jets | Islanders | 5PM MST |
| Tuesday, December 04, 2018 | Avalanche | Penguins | 5PM MST |
| Tuesday, December 04, 2018 | Flames | Blue Jackets | 5PM MST |
| Tuesday, December 04, 2018 | Senators | Canadiens | 5:30PM MST |
| Tuesday, December 04, 2018 | Lightning | Red Wings | 5:30PM MST |
| Tuesday, December 04, 2018 | Wild | Canucks | 8PM MST |
| Tuesday, December 04, 2018 | Capitals | Golden Knights | 8PM MST |
| Tuesday, December 04, 2018 | Coyotes | Kings | 8:30PM MST |
| Wednesday, December 05, 2018 | Edmonton Oilers | Blues | 6PM MST |
| Wednesday, December 05, 2018 | Blackhawks | Ducks | 8:30PM MST |
| Wednesday, December 05, 2018 | Hurricanes | Sharks | 8:30PM MST |
| Thursday, December 06, 2018 | Red Wings | Maple Leafs | 5PM MST |
| Thursday, December 06, 2018 | Avalanche | Panthers | 5PM MST |
| Thursday, December 06, 2018 | Blue Jackets | Flyers | 5PM MST |
| Thursday, December 06, 2018 | Islanders | Penguins | 5PM MST |
| Thursday, December 06, 2018 | Canadiens | Senators | 5:30PM MST |
| Thursday, December 06, 2018 | Bruins | Lightning | 5:30PM MST |
| Thursday, December 06, 2018 | Wild | Flames | 7PM MST |
| Thursday, December 06, 2018 | Capitals | Coyotes | 7PM MST |
| Thursday, December 06, 2018 | Predators | Canucks | 8PM MST |
| Thursday, December 06, 2018 | Blackhawks | Golden Knights | 8PM MST |
| Thursday, December 06, 2018 | Devils | Kings | 8:30PM MST |
| Friday, December 07, 2018 | Sharks | Stars | 6PM MST |
| Friday, December 07, 2018 | Blues | Jets | 6PM MST |
| Friday, December 07, 2018 | Wild | Edmonton Oilers | 7PM MST |
| Friday, December 07, 2018 | Hurricanes | Ducks | 8PM MST |
| Saturday, December 08, 2018 | Flyers | Sabres | 11AM MST |
| Saturday, December 08, 2018 | Golden Knights | Kings | 2PM MST |
| Saturday, December 08, 2018 | Maple Leafs | Bruins | 5PM MST |
| Saturday, December 08, 2018 | Penguins | Senators | 5PM MST |
| Saturday, December 08, 2018 | Islanders | Red Wings | 5PM MST |
| Saturday, December 08, 2018 | Avalanche | Lightning | 5PM MST |
| Saturday, December 08, 2018 | Rangers | Panthers | 5PM MST |
| Saturday, December 08, 2018 | Capitals | Blue Jackets | 5PM MST |
| Saturday, December 08, 2018 | Sharks | Coyotes | 6PM MST |
| Saturday, December 08, 2018 | Predators | Flames | 8PM MST |
| Sunday, December 09, 2018 | Canucks | Blues | 1PM MST |
| Sunday, December 09, 2018 | Flyers | Jets | 1PM MST |
| Sunday, December 09, 2018 | Bruins | Senators | 3PM MST |
| Sunday, December 09, 2018 | Canadiens | Blackhawks | 4PM MST |
| Sunday, December 09, 2018 | Devils | Ducks | 6PM MST |
| Sunday, December 09, 2018 | Stars | Golden Knights | 7PM MST |
| Sunday, December 09, 2018 | Flames | Edmonton Oilers | 7PM MST |
| Monday, December 10, 2018 | Penguins | Islanders | 5PM MST |
| Monday, December 10, 2018 | Kings | Red Wings | 5:30PM MST |
| Monday, December 10, 2018 | Rangers | Lightning | 5:30PM MST |
| Monday, December 10, 2018 | Devils | Sharks | 8:30PM MST |
| Tuesday, December 11, 2018 | Coyotes | Bruins | 5PM MST |
| Tuesday, December 11, 2018 | Kings | Sabres | 5PM MST |
| Tuesday, December 11, 2018 | Red Wings | Capitals | 5PM MST |
| Tuesday, December 11, 2018 | Maple Leafs | Hurricanes | 5PM MST |
| Tuesday, December 11, 2018 | Canucks | Blue Jackets | 5PM MST |
| Tuesday, December 11, 2018 | Panthers | Blues | 6PM MST |
| Tuesday, December 11, 2018 | Senators | Predators | 6PM MST |
| Tuesday, December 11, 2018 | Canadiens | Wild | 6PM MST |
| Tuesday, December 11, 2018 | Blackhawks | Jets | 6PM MST |
| Tuesday, December 11, 2018 | Edmonton Oilers | Avalanche | 7PM MST |
| Wednesday, December 12, 2018 | Golden Knights | Islanders | 5PM MST |
| Wednesday, December 12, 2018 | Penguins | Blackhawks | 6PM MST |
| Wednesday, December 12, 2018 | Flyers | Flames | 6:30PM MST |
| Wednesday, December 12, 2018 | Stars | Ducks | 8PM MST |
| Thursday, December 13, 2018 | Coyotes | Sabres | 5PM MST |
| Thursday, December 13, 2018 | Kings | Blue Jackets | 5PM MST |
| Thursday, December 13, 2018 | Hurricanes | Canadiens | 5:30PM MST |
| Thursday, December 13, 2018 | Maple Leafs | Lightning | 5:30PM MST |
| Thursday, December 13, 2018 | Canucks | Predators | 6PM MST |
| Thursday, December 13, 2018 | Panthers | Wild | 6PM MST |
| Thursday, December 13, 2018 | Edmonton Oilers | Jets | 6PM MST |
| Thursday, December 13, 2018 | Stars | Sharks | 8:30PM MST |
| Friday, December 14, 2018 | Golden Knights | Devils | 5PM MST |
| Friday, December 14, 2018 | Coyotes | Rangers | 5PM MST |
| Friday, December 14, 2018 | Bruins | Penguins | 5PM MST |
| Friday, December 14, 2018 | Senators | Red Wings | 5:30PM MST |
| Friday, December 14, 2018 | Capitals | Hurricanes | 5:30PM MST |
| Friday, December 14, 2018 | Avalanche | Blues | 6PM MST |
| Friday, December 14, 2018 | Jets | Blackhawks | 6:30PM MST |
| Friday, December 14, 2018 | Flyers | Edmonton Oilers | 7PM MST |
| Saturday, December 15, 2018 | Flames | Wild | 12PM MST |
| Saturday, December 15, 2018 | Senators | Canadiens | 5PM MST |
| Saturday, December 15, 2018 | Maple Leafs | Panthers | 5PM MST |
| Saturday, December 15, 2018 | Red Wings | Islanders | 5PM MST |
| Saturday, December 15, 2018 | Kings | Penguins | 5PM MST |
| Saturday, December 15, 2018 | Sabres | Capitals | 5PM MST |
| Saturday, December 15, 2018 | Ducks | Blue Jackets | 5PM MST |
| Saturday, December 15, 2018 | Devils | Predators | 6PM MST |
| Saturday, December 15, 2018 | Stars | Avalanche | 7PM MST |
| Saturday, December 15, 2018 | Flyers | Canucks | 8PM MST |
| Sunday, December 16, 2018 | Golden Knights | Rangers | 11AM MST |
| Sunday, December 16, 2018 | Coyotes | Hurricanes | 11AM MST |
| Sunday, December 16, 2018 | Flames | Blues | 1PM MST |
| Sunday, December 16, 2018 | Sabres | Bruins | 3PM MST |
| Sunday, December 16, 2018 | Sharks | Blackhawks | 5PM MST |
| Sunday, December 16, 2018 | Lightning | Jets | 5PM MST |
| Sunday, December 16, 2018 | Edmonton Oilers | Canucks | 8PM MST |
| Monday, December 17, 2018 | Ducks | Penguins | 5PM MST |
| Monday, December 17, 2018 | Golden Knights | Blue Jackets | 5PM MST |
| Monday, December 17, 2018 | Bruins | Canadiens | 5:30PM MST |
| Monday, December 17, 2018 | Predators | Senators | 5:30PM MST |
| Monday, December 17, 2018 | Islanders | Avalanche | 7PM MST |
| Tuesday, December 18, 2018 | Panthers | Sabres | 5PM MST |
| Tuesday, December 18, 2018 | Maple Leafs | Devils | 5PM MST |
| Tuesday, December 18, 2018 | Ducks | Rangers | 5PM MST |
| Tuesday, December 18, 2018 | Red Wings | Flyers | 5PM MST |
| Tuesday, December 18, 2018 | Sharks | Wild | 6PM MST |
| Tuesday, December 18, 2018 | Predators | Blackhawks | 6:30PM MST |
| Tuesday, December 18, 2018 | Flames | Stars | 6:30PM MST |
| Tuesday, December 18, 2018 | Blues | Edmonton Oilers | 7PM MST |
| Tuesday, December 18, 2018 | Islanders | Coyotes | 7PM MST |
| Tuesday, December 18, 2018 | Lightning | Canucks | 8PM MST |
| Tuesday, December 18, 2018 | Jets | Kings | 8:30PM MST |
| Wednesday, December 19, 2018 | Penguins | Capitals | 6PM MST |
| Wednesday, December 19, 2018 | Canadiens | Avalanche | 6:30PM MST |
| Thursday, December 20, 2018 | Ducks | Bruins | 5PM MST |
| Thursday, December 20, 2018 | Panthers | Maple Leafs | 5PM MST |
| Thursday, December 20, 2018 | Predators | Flyers | 5PM MST |
| Thursday, December 20, 2018 | Wild | Penguins | 5PM MST |
| Thursday, December 20, 2018 | Red Wings | Hurricanes | 5PM MST |
| Thursday, December 20, 2018 | Devils | Blue Jackets | 5PM MST |
| Thursday, December 20, 2018 | Blackhawks | Stars | 6:30PM MST |
| Thursday, December 20, 2018 | Lightning | Flames | 7PM MST |
| Thursday, December 20, 2018 | Canadiens | Coyotes | 7PM MST |
| Thursday, December 20, 2018 | Blues | Canucks | 8PM MST |
| Thursday, December 20, 2018 | Islanders | Golden Knights | 8PM MST |
| Thursday, December 20, 2018 | Jets | Sharks | 8:30PM MST |
| Friday, December 21, 2018 | Senators | Devils | 5PM MST |
| Friday, December 21, 2018 | Sabres | Capitals | 5PM MST |
| Friday, December 21, 2018 | Blackhawks | Avalanche | 7PM MST |
| Saturday, December 22, 2018 | Predators | Bruins | 11AM MST |
| Saturday, December 22, 2018 | Blue Jackets | Flyers | 11AM MST |
| Saturday, December 22, 2018 | Panthers | Red Wings | 12PM MST |
| Saturday, December 22, 2018 | Canadiens | Golden Knights | 2PM MST |
| Saturday, December 22, 2018 | Kings | Sharks | 2PM MST |
| Saturday, December 22, 2018 | Blues | Flames | 2PM MST |
| Saturday, December 22, 2018 | Avalanche | Coyotes | 5PM MST |
| Saturday, December 22, 2018 | Ducks | Sabres | 5PM MST |
| Saturday, December 22, 2018 | Rangers | Maple Leafs | 5PM MST |
| Saturday, December 22, 2018 | Capitals | Senators | 5PM MST |
| Saturday, December 22, 2018 | Penguins | Hurricanes | 5PM MST |
| Saturday, December 22, 2018 | Stars | Wild | 6PM MST |
| Saturday, December 22, 2018 | Jets | Canucks | 8PM MST |
| Saturday, December 22, 2018 | Lightning | Edmonton Oilers | 8PM MST |
| Sunday, December 23, 2018 | Blue Jackets | Devils | 11AM MST |
| Sunday, December 23, 2018 | Bruins | Hurricanes | 3PM MST |
| Sunday, December 23, 2018 | Panthers | Blackhawks | 5PM MST |
| Sunday, December 23, 2018 | Flyers | Rangers | 5PM MST |
| Sunday, December 23, 2018 | Red Wings | Maple Leafs | 5:30PM MST |
| Sunday, December 23, 2018 | Kings | Golden Knights | 6PM MST |
| Sunday, December 23, 2018 | Coyotes | Sharks | 6PM MST |
| Sunday, December 23, 2018 | Islanders | Stars | 6PM MST |
| Thursday, December 27, 2018 | Devils | Bruins | 5PM MST |
| Thursday, December 27, 2018 | Blue Jackets | Rangers | 5PM MST |
| Thursday, December 27, 2018 | Red Wings | Penguins | 5PM MST |
| Thursday, December 27, 2018 | Hurricanes | Capitals | 5PM MST |
| Thursday, December 27, 2018 | Flyers | Lightning | 5:30PM MST |
| Thursday, December 27, 2018 | Sabres | Blues | 6PM MST |
| Thursday, December 27, 2018 | Stars | Predators | 6PM MST |
| Thursday, December 27, 2018 | Flames | Jets | 6PM MST |
| Thursday, December 27, 2018 | Wild | Blackhawks | 6:30PM MST |
| Thursday, December 27, 2018 | Canucks | Edmonton Oilers | 7PM MST |
| Thursday, December 27, 2018 | Avalanche | Golden Knights | 8PM MST |
| Thursday, December 27, 2018 | Coyotes | Kings | 8:30PM MST |
| Thursday, December 27, 2018 | Ducks | Sharks | 8:30PM MST |
| Friday, December 28, 2018 | Canadiens | Panthers | 5PM MST |
| Friday, December 28, 2018 | Senators | Islanders | 5PM MST |
| Friday, December 28, 2018 | Maple Leafs | Blue Jackets | 5PM MST |
| Saturday, December 29, 2018 | Hurricanes | Devils | 11AM MST |
| Saturday, December 29, 2018 | Wild | Jets | 1PM MST |
| Saturday, December 29, 2018 | Golden Knights | Kings | 2PM MST |
| Saturday, December 29, 2018 | Sharks | Edmonton Oilers | 2PM MST |
| Saturday, December 29, 2018 | Bruins | Sabres | 5PM MST |
| Saturday, December 29, 2018 | Islanders | Maple Leafs | 5PM MST |
| Saturday, December 29, 2018 | Capitals | Senators | 5PM MST |
| Saturday, December 29, 2018 | Canadiens | Lightning | 5PM MST |
| Saturday, December 29, 2018 | Flyers | Panthers | 5PM MST |
| Saturday, December 29, 2018 | Penguins | Blues | 6PM MST |
| Saturday, December 29, 2018 | Rangers | Predators | 6PM MST |
| Saturday, December 29, 2018 | Red Wings | Stars | 6PM MST |
| Saturday, December 29, 2018 | Blackhawks | Avalanche | 7PM MST |
| Saturday, December 29, 2018 | Coyotes | Ducks | 8PM MST |
| Saturday, December 29, 2018 | Canucks | Flames | 8PM MST |
| Sunday, December 30, 2018 | Golden Knights | Coyotes | 6PM MST |
| Monday, December 31, 2018 | Predators | Capitals | 10:30AM MST |
| Monday, December 31, 2018 | Canucks | Devils | 11AM MST |
| Monday, December 31, 2018 | Penguins | Wild | 4PM MST |
| Monday, December 31, 2018 | Islanders | Sabres | 4PM MST |
| Monday, December 31, 2018 | Flyers | Hurricanes | 4PM MST |
| Monday, December 31, 2018 | Rangers | Blues | 5PM MST |
| Monday, December 31, 2018 | Senators | Blue Jackets | 5PM MST |
| Monday, December 31, 2018 | Panthers | Red Wings | 5:30PM MST |
| Monday, December 31, 2018 | Kings | Avalanche | 6PM MST |
| Monday, December 31, 2018 | Canadiens | Stars | 6:30PM MST |
| Monday, December 31, 2018 | Sharks | Flames | 7PM MST |
| Monday, December 31, 2018 | Jets | Edmonton Oilers | 7PM MST |
| Monday, December 31, 2018 | Lightning | Ducks | 8PM MST |
| Tuesday, January 01, 2019 | Bruins | Blackhawks | 11AM MST |
| Tuesday, January 01, 2019 | Flyers | Predators | 6:30PM MST |
| Tuesday, January 01, 2019 | Kings | Golden Knights | 7PM MST |
| Wednesday, January 02, 2019 | Canucks | Senators | 5PM MST |
| Wednesday, January 02, 2019 | Flames | Red Wings | 5PM MST |
| Wednesday, January 02, 2019 | Penguins | Rangers | 5PM MST |
| Wednesday, January 02, 2019 | Devils | Stars | 6:30PM MST |
| Wednesday, January 02, 2019 | Sharks | Avalanche | 7:30PM MST |
| Wednesday, January 02, 2019 | Edmonton Oilers | Coyotes | 7:30PM MST |
| Thursday, January 03, 2019 | Wild | Maple Leafs | 12PM MST |
| Thursday, January 03, 2019 | Flames | Bruins | 5PM MST |
| Thursday, January 03, 2019 | Panthers | Sabres | 5PM MST |
| Thursday, January 03, 2019 | Blackhawks | Islanders | 5PM MST |
| Thursday, January 03, 2019 | Hurricanes | Flyers | 5PM MST |
| Thursday, January 03, 2019 | Canucks | Canadiens | 5:30PM MST |
| Thursday, January 03, 2019 | Capitals | Blues | 6PM MST |
| Thursday, January 03, 2019 | Lightning | Kings | 8:30PM MST |
| Friday, January 04, 2019 | Jets | Penguins | 5PM MST |
| Friday, January 04, 2019 | Predators | Red Wings | 5:30PM MST |
| Friday, January 04, 2019 | Blue Jackets | Hurricanes | 5:30PM MST |
| Friday, January 04, 2019 | Capitals | Stars | 6PM MST |
| Friday, January 04, 2019 | Rangers | Avalanche | 7PM MST |
| Friday, January 04, 2019 | Devils | Coyotes | 7PM MST |
| Friday, January 04, 2019 | Golden Knights | Ducks | 8PM MST |
| Saturday, January 05, 2019 | Flames | Flyers | 11AM MST |
| Saturday, January 05, 2019 | Wild | Senators | 12PM MST |
| Saturday, January 05, 2019 | Sabres | Bruins | 5PM MST |
| Saturday, January 05, 2019 | Canucks | Maple Leafs | 5PM MST |
| Saturday, January 05, 2019 | Predators | Canadiens | 5PM MST |
| Saturday, January 05, 2019 | Blue Jackets | Panthers | 5PM MST |
| Saturday, January 05, 2019 | Islanders | Blues | 6PM MST |
| Saturday, January 05, 2019 | Edmonton Oilers | Kings | 8PM MST |
| Saturday, January 05, 2019 | Lightning | Sharks | 111AM MST |
| Sunday, January 06, 2019 | Hurricanes | Senators | 12PM MST |
| Sunday, January 06, 2019 | Devils | Golden Knights | 2PM MST |
| Sunday, January 06, 2019 | Rangers | Coyotes | 2PM MST |
| Sunday, January 06, 2019 | Stars | Jets | 3PM MST |
| Sunday, January 06, 2019 | Capitals | Red Wings | 3PM MST |
| Sunday, January 06, 2019 | Edmonton Oilers | Ducks | 6PM MST |
| Sunday, January 06, 2019 | Blackhawks | Penguins | 6PM MST |
| Monday, January 07, 2019 | Predators | Maple Leafs | 5PM MST |
| Monday, January 07, 2019 | Blues | Flyers | 5PM MST |
| Monday, January 07, 2019 | Wild | Canadiens | 5:30PM MST |
| Monday, January 07, 2019 | Flames | Blackhawks | 6:30PM MST |
| Monday, January 07, 2019 | Kings | Sharks | 8:30PM MST |
| Tuesday, January 08, 2019 | Wild | Bruins | 5PM MST |
| Tuesday, January 08, 2019 | Devils | Sabres | 5PM MST |
| Tuesday, January 08, 2019 | Hurricanes | Islanders | 5PM MST |
| Tuesday, January 08, 2019 | Panthers | Penguins | 5PM MST |
| Tuesday, January 08, 2019 | Flyers | Capitals | 5PM MST |
| Tuesday, January 08, 2019 | Canadiens | Red Wings | 5:30PM MST |
| Tuesday, January 08, 2019 | Blue Jackets | Lightning | 5:30PM MST |
| Tuesday, January 08, 2019 | Stars | Blues | 6PM MST |
| Tuesday, January 08, 2019 | Avalanche | Jets | 6PM MST |
| Tuesday, January 08, 2019 | Rangers | Golden Knights | 8PM MST |
| Tuesday, January 08, 2019 | Edmonton Oilers | Sharks | 8:30PM MST |
| Wednesday, January 09, 2019 | Predators | Blackhawks | 6PM MST |
| Wednesday, January 09, 2019 | Avalanche | Flames | 7:30PM MST |
| Wednesday, January 09, 2019 | Senators | Ducks | 8PM MST |
| Thursday, January 10, 2019 | Capitals | Bruins | 5PM MST |
| Thursday, January 10, 2019 | Maple Leafs | Devils | 5PM MST |
| Thursday, January 10, 2019 | Islanders | Rangers | 5PM MST |
| Thursday, January 10, 2019 | Stars | Flyers | 5PM MST |
| Thursday, January 10, 2019 | Predators | Blue Jackets | 5PM MST |
| Thursday, January 10, 2019 | Hurricanes | Lightning | 5:30PM MST |
| Thursday, January 10, 2019 | Canadiens | Blues | 6PM MST |
| Thursday, January 10, 2019 | Jets | Wild | 6PM MST |
| Thursday, January 10, 2019 | Panthers | Edmonton Oilers | 7PM MST |
| Thursday, January 10, 2019 | Coyotes | Canucks | 8PM MST |
| Thursday, January 10, 2019 | Sharks | Golden Knights | 8PM MST |
| Thursday, January 10, 2019 | Senators | Kings | 8:30PM MST |
| Friday, January 11, 2019 | Sabres | Hurricanes | 5:30PM MST |
| Friday, January 11, 2019 | Red Wings | Jets | 6PM MST |
| Friday, January 11, 2019 | Panthers | Flames | 7PM MST |
| Friday, January 11, 2019 | Penguins | Ducks | 8PM MST |
| Saturday, January 12, 2019 | Flyers | Devils | 11AM MST |
| Saturday, January 12, 2019 | Rangers | Islanders | 11AM MST |
| Saturday, January 12, 2019 | Lightning | Sabres | 5PM MST |
| Saturday, January 12, 2019 | Bruins | Maple Leafs | 5PM MST |
| Saturday, January 12, 2019 | Avalanche | Canadiens | 5PM MST |
| Saturday, January 12, 2019 | Blue Jackets | Capitals | 5PM MST |
| Saturday, January 12, 2019 | Red Wings | Wild | 6PM MST |
| Saturday, January 12, 2019 | Golden Knights | Blackhawks | 6:30PM MST |
| Saturday, January 12, 2019 | Blues | Stars | 7PM MST |
| Saturday, January 12, 2019 | Senators | Sharks | 8PM MST |
| Saturday, January 12, 2019 | Coyotes | Edmonton Oilers | 8PM MST |
| Saturday, January 12, 2019 | Penguins | Kings | 8:30PM MST |
| Sunday, January 13, 2019 | Predators | Hurricanes | 11AM MST |
| Sunday, January 13, 2019 | Ducks | Jets | 4PM MST |
| Sunday, January 13, 2019 | Rangers | Blue Jackets | 4PM MST |
| Sunday, January 13, 2019 | Panthers | Canucks | 5PM MST |
| Sunday, January 13, 2019 | Lightning | Islanders | 5PM MST |
| Sunday, January 13, 2019 | Coyotes | Flames | 7:30PM MST |
| Monday, January 14, 2019 | Canadiens | Bruins | 5PM MST |
| Monday, January 14, 2019 | Avalanche | Maple Leafs | 5PM MST |
| Monday, January 14, 2019 | Blackhawks | Devils | 5PM MST |
| Monday, January 14, 2019 | Wild | Flyers | 5PM MST |
| Monday, January 14, 2019 | Blues | Capitals | 5PM MST |
| Monday, January 14, 2019 | Sabres | Edmonton Oilers | 7PM MST |
| Tuesday, January 15, 2019 | Blues | Islanders | 5PM MST |
| Tuesday, January 15, 2019 | Hurricanes | Rangers | 5PM MST |
| Tuesday, January 15, 2019 | Devils | Blue Jackets | 5PM MST |
| Tuesday, January 15, 2019 | Panthers | Canadiens | 5:30PM MST |
| Tuesday, January 15, 2019 | Ducks | Red Wings | 5:30PM MST |
| Tuesday, January 15, 2019 | Capitals | Predators | 6PM MST |
| Tuesday, January 15, 2019 | Kings | Wild | 6PM MST |
| Tuesday, January 15, 2019 | Golden Knights | Jets | 6PM MST |
| Tuesday, January 15, 2019 | Lightning | Stars | 6:30PM MST |
| Tuesday, January 15, 2019 | Penguins | Sharks | 8PM MST |
| Wednesday, January 16, 2019 | Avalanche | Senators | 5PM MST |
| Wednesday, January 16, 2019 | Bruins | Flyers | 5:30PM MST |
| Wednesday, January 16, 2019 | Sabres | Flames | 7:30PM MST |
| Wednesday, January 16, 2019 | Edmonton Oilers | Canucks | 8PM MST |
| Wednesday, January 16, 2019 | Sharks | Coyotes | 8PM MST |
| Thursday, January 17, 2019 | Blues | Bruins | 5PM MST |
| Thursday, January 17, 2019 | Devils | Islanders | 5PM MST |
| Thursday, January 17, 2019 | Blackhawks | Rangers | 5PM MST |
| Thursday, January 17, 2019 | Maple Leafs | Lightning | 5:30PM MST |
| Thursday, January 17, 2019 | Jets | Predators | 6PM MST |
| Thursday, January 17, 2019 | Ducks | Wild | 6PM MST |
| Thursday, January 17, 2019 | Kings | Stars | 6:30PM MST |
| Friday, January 18, 2019 | Maple Leafs | Panthers | 5PM MST |
| Friday, January 18, 2019 | Canadiens | Blue Jackets | 5PM MST |
| Friday, January 18, 2019 | Islanders | Capitals | 5:30PM MST |
| Friday, January 18, 2019 | Senators | Hurricanes | 5:30PM MST |
| Friday, January 18, 2019 | Red Wings | Flames | 7PM MST |
| Friday, January 18, 2019 | Penguins | Coyotes | 7PM MST |
| Friday, January 18, 2019 | Sabres | Canucks | 8PM MST |
| Saturday, January 19, 2019 | Ducks | Devils | 11AM MST |
| Saturday, January 19, 2019 | Kings | Avalanche | 1PM MST |
| Saturday, January 19, 2019 | Senators | Blues | 5PM MST |
| Saturday, January 19, 2019 | Jets | Stars | 5PM MST |
| Saturday, January 19, 2019 | Rangers | Bruins | 5PM MST |
| Saturday, January 19, 2019 | Flyers | Canadiens | 5PM MST |
| Saturday, January 19, 2019 | Sharks | Lightning | 5PM MST |
| Saturday, January 19, 2019 | Panthers | Predators | 6PM MST |
| Saturday, January 19, 2019 | Blue Jackets | Wild | 7PM MST |
| Saturday, January 19, 2019 | Penguins | Golden Knights | 8PM MST |
| Saturday, January 19, 2019 | Flames | Edmonton Oilers | 8PM MST |
| Sunday, January 20, 2019 | Capitals | Blackhawks | 10:30AM MST |
| Sunday, January 20, 2019 | Ducks | Islanders | 1PM MST |
| Sunday, January 20, 2019 | Red Wings | Canucks | 2PM MST |
| Sunday, January 20, 2019 | Coyotes | Maple Leafs | 5PM MST |
| Sunday, January 20, 2019 | Hurricanes | Edmonton Oilers | 7:30PM MST |
| Monday, January 21, 2019 | Predators | Avalanche | 1PM MST |
| Monday, January 21, 2019 | Blues | Kings | 2PM MST |
| Monday, January 21, 2019 | Wild | Golden Knights | 4PM MST |
| Monday, January 21, 2019 | Sharks | Panthers | 5PM MST |
| Tuesday, January 22, 2019 | Sharks | Capitals | 5PM MST |
| Tuesday, January 22, 2019 | Coyotes | Senators | 5:30PM MST |
| Tuesday, January 22, 2019 | Islanders | Blackhawks | 6:30PM MST |
| Tuesday, January 22, 2019 | Hurricanes | Flames | 7PM MST |
| Tuesday, January 22, 2019 | Red Wings | Edmonton Oilers | 7PM MST |
| Wednesday, January 23, 2019 | Capitals | Maple Leafs | 5:30PM MST |
| Wednesday, January 23, 2019 | Coyotes | Canadiens | 5:30PM MST |
| Wednesday, January 23, 2019 | Wild | Avalanche | 7:30PM MST |
| Wednesday, January 23, 2019 | Predators | Golden Knights | 8PM MST |
| Wednesday, January 23, 2019 | Blues | Ducks | 8PM MST |
| Wednesday, January 23, 2019 | Hurricanes | Canucks | 8:30PM MST |
| Monday, January 28, 2019 | Jets | Flyers | 5PM MST |
| Monday, January 28, 2019 | Devils | Penguins | 5PM MST |
| Tuesday, January 29, 2019 | Jets | Bruins | 5PM MST |
| Tuesday, January 29, 2019 | Flyers | Rangers | 5PM MST |
| Tuesday, January 29, 2019 | Sabres | Blue Jackets | 5PM MST |
| Wednesday, January 30, 2019 | Lightning | Penguins | 6PM MST |
| Wednesday, January 30, 2019 | Sabres | Stars | 6:30PM MST |
| Thursday, January 31, 2019 | Flyers | Bruins | 5PM MST |
| Thursday, January 31, 2019 | Rangers | Devils | 5PM MST |
| Thursday, January 31, 2019 | Blue Jackets | Jets | 6PM MST |
| Friday, February 01, 2019 | Blackhawks | Sabres | 5PM MST |
| Friday, February 01, 2019 | Predators | Panthers | 5PM MST |
| Friday, February 01, 2019 | Lightning | Islanders | 5PM MST |
| Friday, February 01, 2019 | Senators | Penguins | 5PM MST |
| Friday, February 01, 2019 | Flames | Capitals | 5PM MST |
| Friday, February 01, 2019 | Maple Leafs | Red Wings | 5:30PM MST |
| Friday, February 01, 2019 | Golden Knights | Hurricanes | 5:30PM MST |
| Friday, February 01, 2019 | Wild | Stars | 6PM MST |
| Saturday, February 02, 2019 | Edmonton Oilers | Flyers | 11AM MST |
| Saturday, February 02, 2019 | Devils | Canadiens | 12PM MST |
| Saturday, February 02, 2019 | Ducks | Jets | 5PM MST |
| Saturday, February 02, 2019 | Penguins | Maple Leafs | 5PM MST |
| Saturday, February 02, 2019 | Red Wings | Senators | 5PM MST |
| Saturday, February 02, 2019 | Golden Knights | Panthers | 5PM MST |
| Saturday, February 02, 2019 | Kings | Islanders | 5PM MST |
| Saturday, February 02, 2019 | Lightning | Rangers | 5PM MST |
| Saturday, February 02, 2019 | Blues | Blue Jackets | 5PM MST |
| Saturday, February 02, 2019 | Stars | Predators | 6PM MST |
| Saturday, February 02, 2019 | Blackhawks | Wild | 6PM MST |
| Saturday, February 02, 2019 | Canucks | Avalanche | 8PM MST |
| Saturday, February 02, 2019 | Coyotes | Sharks | 8:30PM MST |
| Sunday, February 03, 2019 | Bruins | Capitals | 10:30AM MST |
| Sunday, February 03, 2019 | Edmonton Oilers | Canadiens | 12PM MST |
| Sunday, February 03, 2019 | Flames | Hurricanes | 12PM MST |
| Monday, February 04, 2019 | Ducks | Maple Leafs | 5PM MST |
| Monday, February 04, 2019 | Kings | Rangers | 5PM MST |
| Monday, February 04, 2019 | Canucks | Flyers | 5PM MST |
| Monday, February 04, 2019 | Coyotes | Stars | 6:30PM MST |
| Tuesday, February 05, 2019 | Islanders | Bruins | 5PM MST |
| Tuesday, February 05, 2019 | Wild | Sabres | 5PM MST |
| Tuesday, February 05, 2019 | Blues | Panthers | 5PM MST |
| Tuesday, February 05, 2019 | Kings | Devils | 5PM MST |
| Tuesday, February 05, 2019 | Hurricanes | Penguins | 5PM MST |
| Tuesday, February 05, 2019 | Canucks | Capitals | 5PM MST |
| Tuesday, February 05, 2019 | Ducks | Canadiens | 5:30PM MST |
| Tuesday, February 05, 2019 | Golden Knights | Lightning | 5:30PM MST |
| Tuesday, February 05, 2019 | Coyotes | Predators | 6PM MST |
| Tuesday, February 05, 2019 | Sharks | Jets | 6PM MST |
| Tuesday, February 05, 2019 | Blue Jackets | Avalanche | 7PM MST |
| Tuesday, February 05, 2019 | Blackhawks | Edmonton Oilers | 7PM MST |
| Wednesday, February 06, 2019 | Senators | Maple Leafs | 5:30PM MST |
| Wednesday, February 06, 2019 | Bruins | Rangers | 6PM MST |
| Thursday, February 07, 2019 | Hurricanes | Sabres | 5PM MST |
| Thursday, February 07, 2019 | Penguins | Panthers | 5PM MST |
| Thursday, February 07, 2019 | Islanders | Devils | 5PM MST |
| Thursday, February 07, 2019 | Kings | Flyers | 5PM MST |
| Thursday, February 07, 2019 | Avalanche | Capitals | 5PM MST |
| Thursday, February 07, 2019 | Jets | Canadiens | 5:30PM MST |
| Thursday, February 07, 2019 | Ducks | Senators | 5:30PM MST |
| Thursday, February 07, 2019 | Golden Knights | Red Wings | 5:30PM MST |
| Thursday, February 07, 2019 | Blues | Lightning | 5:30PM MST |
| Thursday, February 07, 2019 | Stars | Predators | 6PM MST |
| Thursday, February 07, 2019 | Edmonton Oilers | Wild | 6PM MST |
| Thursday, February 07, 2019 | Canucks | Blackhawks | 6:30PM MST |
| Thursday, February 07, 2019 | Sharks | Flames | 7PM MST |
| Thursday, February 07, 2019 | Blue Jackets | Coyotes | 7PM MST |
| Friday, February 08, 2019 | Hurricanes | Rangers | 5PM MST |
| Saturday, February 09, 2019 | Kings | Bruins | 11AM MST |
| Saturday, February 09, 2019 | Red Wings | Sabres | 11AM MST |
| Saturday, February 09, 2019 | Wild | Devils | 11AM MST |
| Saturday, February 09, 2019 | Avalanche | Islanders | 11AM MST |
| Saturday, February 09, 2019 | Ducks | Flyers | 11AM MST |
| Saturday, February 09, 2019 | Predators | Blues | 12PM MST |
| Saturday, February 09, 2019 | Jets | Senators | 12PM MST |
| Saturday, February 09, 2019 | Stars | Coyotes | 2PM MST |
| Saturday, February 09, 2019 | Sharks | Edmonton Oilers | 5PM MST |
| Saturday, February 09, 2019 | Maple Leafs | Canadiens | 5PM MST |
| Saturday, February 09, 2019 | Penguins | Lightning | 5PM MST |
| Saturday, February 09, 2019 | Panthers | Capitals | 5PM MST |
| Saturday, February 09, 2019 | Flames | Canucks | 8PM MST |
| Saturday, February 09, 2019 | Blue Jackets | Golden Knights | 8PM MST |
| Sunday, February 10, 2019 | Blues | Predators | 10:30AM MST |
| Sunday, February 10, 2019 | Red Wings | Blackhawks | 1PM MST |
| Sunday, February 10, 2019 | Avalanche | Bruins | 1PM MST |
| Sunday, February 10, 2019 | Jets | Sabres | 1PM MST |
| Sunday, February 10, 2019 | Hurricanes | Devils | 1PM MST |
| Sunday, February 10, 2019 | Wild | Islanders | 1PM MST |
| Sunday, February 10, 2019 | Lightning | Panthers | 4PM MST |
| Sunday, February 10, 2019 | Maple Leafs | Rangers | 5PM MST |
| Monday, February 11, 2019 | Penguins | Flyers | 5PM MST |
| Monday, February 11, 2019 | Kings | Capitals | 5PM MST |
| Monday, February 11, 2019 | Sharks | Canucks | 8PM MST |
| Tuesday, February 12, 2019 | Blackhawks | Bruins | 5PM MST |
| Tuesday, February 12, 2019 | Islanders | Sabres | 5PM MST |
| Tuesday, February 12, 2019 | Stars | Panthers | 5PM MST |
| Tuesday, February 12, 2019 | Capitals | Blue Jackets | 5PM MST |
| Tuesday, February 12, 2019 | Hurricanes | Senators | 5:30PM MST |
| Tuesday, February 12, 2019 | Flames | Lightning | 5:30PM MST |
| Tuesday, February 12, 2019 | Devils | Blues | 6PM MST |
| Tuesday, February 12, 2019 | Red Wings | Predators | 6PM MST |
| Tuesday, February 12, 2019 | Flyers | Wild | 6PM MST |
| Tuesday, February 12, 2019 | Rangers | Jets | 6PM MST |
| Tuesday, February 12, 2019 | Maple Leafs | Avalanche | 7PM MST |
| Tuesday, February 12, 2019 | Coyotes | Golden Knights | 8PM MST |
| Wednesday, February 13, 2019 | Edmonton Oilers | Penguins | 6PM MST |
| Wednesday, February 13, 2019 | Canucks | Ducks | 8:30PM MST |
| Thursday, February 14, 2019 | Flames | Panthers | 5PM MST |
| Thursday, February 14, 2019 | Islanders | Blue Jackets | 5PM MST |
| Thursday, February 14, 2019 | Senators | Red Wings | 5:30PM MST |
| Thursday, February 14, 2019 | Stars | Lightning | 5:30PM MST |
| Thursday, February 14, 2019 | Canadiens | Predators | 6PM MST |
| Thursday, February 14, 2019 | Avalanche | Jets | 6PM MST |
| Thursday, February 14, 2019 | Devils | Blackhawks | 6:30PM MST |
| Thursday, February 14, 2019 | Blues | Coyotes | 7PM MST |
| Thursday, February 14, 2019 | Maple Leafs | Golden Knights | 8PM MST |
| Thursday, February 14, 2019 | Canucks | Kings | 8:30PM MST |
| Thursday, February 14, 2019 | Capitals | Sharks | 8:30PM MST |
| Friday, February 15, 2019 | Rangers | Sabres | 5PM MST |
| Friday, February 15, 2019 | Edmonton Oilers | Hurricanes | 5:30PM MST |
| Friday, February 15, 2019 | Devils | Wild | 6:30PM MST |
| Friday, February 15, 2019 | Bruins | Ducks | 8PM MST |
| Saturday, February 16, 2019 | Red Wings | Flyers | 11AM MST |
| Saturday, February 16, 2019 | Flames | Penguins | 11AM MST |
| Saturday, February 16, 2019 | Blues | Avalanche | 1PM MST |
| Saturday, February 16, 2019 | Maple Leafs | Coyotes | 5PM MST |
| Saturday, February 16, 2019 | Senators | Jets | 5PM MST |
| Saturday, February 16, 2019 | Canadiens | Lightning | 5PM MST |
| Saturday, February 16, 2019 | Edmonton Oilers | Islanders | 5PM MST |
| Saturday, February 16, 2019 | Stars | Hurricanes | 6PM MST |
| Saturday, February 16, 2019 | Blue Jackets | Blackhawks | 6:30PM MST |
| Saturday, February 16, 2019 | Predators | Golden Knights | 8PM MST |
| Saturday, February 16, 2019 | Canucks | Sharks | 8PM MST |
| Saturday, February 16, 2019 | Bruins | Kings | 8:30PM MST |
| Sunday, February 17, 2019 | Rangers | Penguins | 10:30AM MST |
| Sunday, February 17, 2019 | Blues | Wild | 1PM MST |
| Sunday, February 17, 2019 | Sabres | Devils | 4PM MST |
| Sunday, February 17, 2019 | Flyers | Red Wings | 5PM MST |
| Sunday, February 17, 2019 | Canadiens | Panthers | 5PM MST |
| Sunday, February 17, 2019 | Capitals | Ducks | 7PM MST |
| Monday, February 18, 2019 | Coyotes | Flames | 2PM MST |
| Monday, February 18, 2019 | Lightning | Blue Jackets | 5PM MST |
| Monday, February 18, 2019 | Senators | Blackhawks | 6:30PM MST |
| Monday, February 18, 2019 | Golden Knights | Avalanche | 7PM MST |
| Monday, February 18, 2019 | Capitals | Kings | 8:30PM MST |
| Monday, February 18, 2019 | Bruins | Sharks | 8:30PM MST |
| Tuesday, February 19, 2019 | Sabres | Panthers | 5PM MST |
| Tuesday, February 19, 2019 | Penguins | Devils | 5PM MST |
| Tuesday, February 19, 2019 | Lightning | Flyers | 5PM MST |
| Tuesday, February 19, 2019 | Rangers | Hurricanes | 5PM MST |
| Tuesday, February 19, 2019 | Blue Jackets | Canadiens | 5:30PM MST |
| Tuesday, February 19, 2019 | Maple Leafs | Blues | 6PM MST |
| Tuesday, February 19, 2019 | Ducks | Wild | 6PM MST |
| Tuesday, February 19, 2019 | Predators | Stars | 6:30PM MST |
| Tuesday, February 19, 2019 | Coyotes | Edmonton Oilers | 7PM MST |
| Wednesday, February 20, 2019 | Blackhawks | Red Wings | 5:30PM MST |
| Wednesday, February 20, 2019 | Jets | Avalanche | 6:30PM MST |
| Wednesday, February 20, 2019 | Islanders | Flames | 7:30PM MST |
| Wednesday, February 20, 2019 | Bruins | Golden Knights | 8PM MST |
| Thursday, February 21, 2019 | Capitals | Maple Leafs | 5PM MST |
| Thursday, February 21, 2019 | Hurricanes | Panthers | 5PM MST |
| Thursday, February 21, 2019 | Senators | Devils | 5PM MST |
| Thursday, February 21, 2019 | Wild | Rangers | 5PM MST |
| Thursday, February 21, 2019 | Sharks | Penguins | 5PM MST |
| Thursday, February 21, 2019 | Flyers | Canadiens | 5:30PM MST |
| Thursday, February 21, 2019 | Sabres | Lightning | 5:30PM MST |
| Thursday, February 21, 2019 | Kings | Predators | 6PM MST |
| Thursday, February 21, 2019 | Blues | Stars | 6:30PM MST |
| Thursday, February 21, 2019 | Islanders | Edmonton Oilers | 7PM MST |
| Thursday, February 21, 2019 | Coyotes | Canucks | 8PM MST |
| Friday, February 22, 2019 | Blue Jackets | Senators | 5PM MST |
| Friday, February 22, 2019 | Avalanche | Blackhawks | 5:30PM MST |
| Friday, February 22, 2019 | Wild | Red Wings | 5:30PM MST |
| Friday, February 22, 2019 | Ducks | Flames | 7PM MST |
| Friday, February 22, 2019 | Jets | Golden Knights | 8PM MST |
| Saturday, February 23, 2019 | Capitals | Sabres | 11AM MST |
| Saturday, February 23, 2019 | Devils | Rangers | 11AM MST |
| Saturday, February 23, 2019 | Bruins | Blues | 2PM MST |
| Saturday, February 23, 2019 | Hurricanes | Stars | 3PM MST |
| Saturday, February 23, 2019 | Kings | Panthers | 3PM MST |
| Saturday, February 23, 2019 | Sharks | Blue Jackets | 3PM MST |
| Saturday, February 23, 2019 | Avalanche | Predators | 3:30PM MST |
| Saturday, February 23, 2019 | Canadiens | Maple Leafs | 5PM MST |
| Saturday, February 23, 2019 | Penguins | Flyers | 6PM MST |
| Saturday, February 23, 2019 | Islanders | Canucks | 8PM MST |
| Saturday, February 23, 2019 | Ducks | Edmonton Oilers | 8PM MST |
| Sunday, February 24, 2019 | Rangers | Capitals | 10:30AM MST |
| Sunday, February 24, 2019 | Stars | Blackhawks | 1PM MST |
| Sunday, February 24, 2019 | Sharks | Red Wings | 1PM MST |
| Sunday, February 24, 2019 | Blues | Wild | 5PM MST |
| Sunday, February 24, 2019 | Flames | Senators | 5PM MST |
| Sunday, February 24, 2019 | Jets | Coyotes | 7PM MST |
| Monday, February 25, 2019 | Sabres | Maple Leafs | 5PM MST |
| Monday, February 25, 2019 | Canadiens | Devils | 5PM MST |
| Monday, February 25, 2019 | Kings | Lightning | 5:30PM MST |
| Monday, February 25, 2019 | Edmonton Oilers | Predators | 6PM MST |
| Monday, February 25, 2019 | Panthers | Avalanche | 7PM MST |
| Monday, February 25, 2019 | Ducks | Canucks | 8PM MST |
| Tuesday, February 26, 2019 | Sharks | Bruins | 5PM MST |
| Tuesday, February 26, 2019 | Flames | Islanders | 5PM MST |
| Tuesday, February 26, 2019 | Sabres | Flyers | 5PM MST |
| Tuesday, February 26, 2019 | Senators | Capitals | 5PM MST |
| Tuesday, February 26, 2019 | Kings | Hurricanes | 5PM MST |
| Tuesday, February 26, 2019 | Penguins | Blue Jackets | 5PM MST |
| Tuesday, February 26, 2019 | Canadiens | Red Wings | 5:30PM MST |
| Tuesday, February 26, 2019 | Predators | Blues | 6PM MST |
| Tuesday, February 26, 2019 | Wild | Jets | 6PM MST |
| Tuesday, February 26, 2019 | Panthers | Coyotes | 7PM MST |
| Tuesday, February 26, 2019 | Stars | Golden Knights | 8PM MST |
| Wednesday, February 27, 2019 | Edmonton Oilers | Maple Leafs | 5PM MST |
| Wednesday, February 27, 2019 | Flames | Devils | 5PM MST |
| Wednesday, February 27, 2019 | Lightning | Rangers | 5:30PM MST |
| Wednesday, February 27, 2019 | Canucks | Avalanche | 7:30PM MST |
| Wednesday, February 27, 2019 | Blackhawks | Ducks | 8PM MST |
| Thursday, February 28, 2019 | Lightning | Bruins | 5PM MST |
| Thursday, February 28, 2019 | Maple Leafs | Islanders | 5PM MST |
| Thursday, February 28, 2019 | Flyers | Blue Jackets | 5PM MST |
| Thursday, February 28, 2019 | Edmonton Oilers | Senators | 5:30PM MST |
| Thursday, February 28, 2019 | Canucks | Coyotes | 7PM MST |
| Thursday, February 28, 2019 | Panthers | Golden Knights | 8PM MST |
| Thursday, February 28, 2019 | Stars | Kings | 8:30PM MST |
| Friday, March 01, 2019 | Penguins | Sabres | 5PM MST |
| Friday, March 01, 2019 | Flyers | Devils | 5PM MST |
| Friday, March 01, 2019 | Capitals | Islanders | 5PM MST |
| Friday, March 01, 2019 | Canadiens | Rangers | 5PM MST |
| Friday, March 01, 2019 | Blues | Hurricanes | 5:30PM MST |
| Friday, March 01, 2019 | Predators | Jets | 6PM MST |
| Friday, March 01, 2019 | Golden Knights | Ducks | 8PM MST |
| Friday, March 01, 2019 | Avalanche | Sharks | 8:30PM MST |
| Saturday, March 02, 2019 | Edmonton Oilers | Blue Jackets | 12PM MST |
| Saturday, March 02, 2019 | Blackhawks | Kings | 2PM MST |
| Saturday, March 02, 2019 | Devils | Bruins | 5PM MST |
| Saturday, March 02, 2019 | Sabres | Maple Leafs | 5PM MST |
| Saturday, March 02, 2019 | Penguins | Canadiens | 5PM MST |
| Saturday, March 02, 2019 | Senators | Lightning | 5PM MST |
| Saturday, March 02, 2019 | Hurricanes | Panthers | 5PM MST |
| Saturday, March 02, 2019 | Red Wings | Coyotes | 6PM MST |
| Saturday, March 02, 2019 | Stars | Blues | 6PM MST |
| Saturday, March 02, 2019 | Wild | Flames | 8PM MST |
| Sunday, March 03, 2019 | Capitals | Rangers | 10:30AM MST |
| Sunday, March 03, 2019 | Flyers | Islanders | 1PM MST |
| Sunday, March 03, 2019 | Canucks | Golden Knights | 2PM MST |
| Sunday, March 03, 2019 | Avalanche | Ducks | 2PM MST |
| Sunday, March 03, 2019 | Senators | Panthers | 3PM MST |
| Sunday, March 03, 2019 | Jets | Blue Jackets | 5PM MST |
| Sunday, March 03, 2019 | Predators | Wild | 5:30PM MST |
| Sunday, March 03, 2019 | Blackhawks | Sharks | 8PM MST |
| Monday, March 04, 2019 | Edmonton Oilers | Sabres | 5PM MST |
| Monday, March 04, 2019 | Maple Leafs | Flames | 7PM MST |
| Tuesday, March 05, 2019 | Hurricanes | Bruins | 5PM MST |
| Tuesday, March 05, 2019 | Blue Jackets | Devils | 5PM MST |
| Tuesday, March 05, 2019 | Senators | Islanders | 5PM MST |
| Tuesday, March 05, 2019 | Panthers | Penguins | 5PM MST |
| Tuesday, March 05, 2019 | Jets | Lightning | 5:30PM MST |
| Tuesday, March 05, 2019 | Wild | Predators | 6PM MST |
| Tuesday, March 05, 2019 | Rangers | Stars | 6:30PM MST |
| Tuesday, March 05, 2019 | Red Wings | Avalanche | 7PM MST |
| Tuesday, March 05, 2019 | Ducks | Coyotes | 7PM MST |
| Tuesday, March 05, 2019 | Canadiens | Kings | 8:30PM MST |
| Wednesday, March 06, 2019 | Capitals | Flyers | 5:30PM MST |
| Wednesday, March 06, 2019 | Maple Leafs | Canucks | 7PM MST |
| Wednesday, March 06, 2019 | Blues | Ducks | 8PM MST |
| Wednesday, March 06, 2019 | Flames | Golden Knights | 8:30PM MST |
| Thursday, March 07, 2019 | Panthers | Bruins | 5PM MST |
| Thursday, March 07, 2019 | Blue Jackets | Penguins | 5PM MST |
| Thursday, March 07, 2019 | Islanders | Senators | 5:30PM MST |
| Thursday, March 07, 2019 | Rangers | Red Wings | 5:30PM MST |
| Thursday, March 07, 2019 | Wild | Lightning | 5:30PM MST |
| Thursday, March 07, 2019 | Sabres | Blackhawks | 6:30PM MST |
| Thursday, March 07, 2019 | Avalanche | Stars | 6:30PM MST |
| Thursday, March 07, 2019 | Canucks | Edmonton Oilers | 7PM MST |
| Thursday, March 07, 2019 | Flames | Coyotes | 7PM MST |
| Thursday, March 07, 2019 | Blues | Kings | 8:30PM MST |
| Thursday, March 07, 2019 | Canadiens | Sharks | 8:30PM MST |
| Friday, March 08, 2019 | Wild | Panthers | 5PM MST |
| Friday, March 08, 2019 | Devils | Capitals | 5PM MST |
| Friday, March 08, 2019 | Jets | Hurricanes | 5:30PM MST |
| Friday, March 08, 2019 | Canadiens | Ducks | 8PM MST |
| Saturday, March 09, 2019 | Sabres | Avalanche | 1PM MST |
| Saturday, March 09, 2019 | Blues | Sharks | 2PM MST |
| Saturday, March 09, 2019 | Maple Leafs | Edmonton Oilers | 5PM MST |
| Saturday, March 09, 2019 | Senators | Bruins | 5PM MST |
| Saturday, March 09, 2019 | Red Wings | Lightning | 5PM MST |
| Saturday, March 09, 2019 | Flyers | Islanders | 5PM MST |
| Saturday, March 09, 2019 | Devils | Rangers | 5PM MST |
| Saturday, March 09, 2019 | Penguins | Blue Jackets | 5PM MST |
| Saturday, March 09, 2019 | Kings | Coyotes | 6PM MST |
| Saturday, March 09, 2019 | Hurricanes | Predators | 6PM MST |
| Saturday, March 09, 2019 | Blackhawks | Stars | 6PM MST |
| Saturday, March 09, 2019 | Golden Knights | Canucks | 8PM MST |
| Sunday, March 10, 2019 | Red Wings | Panthers | 3PM MST |
| Sunday, March 10, 2019 | Jets | Capitals | 5PM MST |
| Sunday, March 10, 2019 | Bruins | Penguins | 5:30PM MST |
| Sunday, March 10, 2019 | Golden Knights | Flames | 7:30PM MST |
| Sunday, March 10, 2019 | Kings | Ducks | 8PM MST |
| Monday, March 11, 2019 | Lightning | Maple Leafs | 5PM MST |
| Monday, March 11, 2019 | Blue Jackets | Islanders | 5PM MST |
| Monday, March 11, 2019 | Senators | Flyers | 5PM MST |
| Monday, March 11, 2019 | Sharks | Wild | 6PM MST |
| Monday, March 11, 2019 | Coyotes | Blackhawks | 6:30PM MST |
| Monday, March 11, 2019 | Hurricanes | Avalanche | 7PM MST |
| Monday, March 11, 2019 | Rangers | Edmonton Oilers | 7PM MST |
| Tuesday, March 12, 2019 | Stars | Sabres | 5PM MST |
| Tuesday, March 12, 2019 | Capitals | Penguins | 5PM MST |
| Tuesday, March 12, 2019 | Bruins | Blue Jackets | 5PM MST |
| Tuesday, March 12, 2019 | Red Wings | Canadiens | 5:30PM MST |
| Tuesday, March 12, 2019 | Coyotes | Blues | 6PM MST |
| Tuesday, March 12, 2019 | Sharks | Jets | 6PM MST |
| Tuesday, March 12, 2019 | Devils | Flames | 7PM MST |
| Tuesday, March 12, 2019 | Predators | Ducks | 8PM MST |
| Wednesday, March 13, 2019 | Blackhawks | Maple Leafs | 5PM MST |
| Wednesday, March 13, 2019 | Devils | Edmonton Oilers | 7:30PM MST |
| Wednesday, March 13, 2019 | Rangers | Canucks | 8PM MST |
| Thursday, March 14, 2019 | Penguins | Sabres | 5PM MST |
| Thursday, March 14, 2019 | Canadiens | Islanders | 5PM MST |
| Thursday, March 14, 2019 | Capitals | Flyers | 5PM MST |
| Thursday, March 14, 2019 | Blues | Senators | 5:30PM MST |
| Thursday, March 14, 2019 | Lightning | Red Wings | 5:30PM MST |
| Thursday, March 14, 2019 | Stars | Wild | 6PM MST |
| Thursday, March 14, 2019 | Bruins | Jets | 6PM MST |
| Thursday, March 14, 2019 | Ducks | Coyotes | 8PM MST |
| Thursday, March 14, 2019 | Predators | Kings | 8:30PM MST |
| Thursday, March 14, 2019 | Panthers | Sharks | 8:30PM MST |
| Friday, March 15, 2019 | Flyers | Maple Leafs | 5PM MST |
| Friday, March 15, 2019 | Hurricanes | Blue Jackets | 5PM MST |
| Friday, March 15, 2019 | Golden Knights | Stars | 6PM MST |
| Friday, March 15, 2019 | Ducks | Avalanche | 7PM MST |
| Friday, March 15, 2019 | Rangers | Flames | 7PM MST |
| Friday, March 15, 2019 | Devils | Canucks | 8PM MST |
| Saturday, March 16, 2019 | Blues | Penguins | 11AM MST |
| Saturday, March 16, 2019 | Islanders | Red Wings | 12PM MST |
| Saturday, March 16, 2019 | Panthers | Kings | 2PM MST |
| Saturday, March 16, 2019 | Flames | Jets | 5PM MST |
| Saturday, March 16, 2019 | Blue Jackets | Bruins | 5PM MST |
| Saturday, March 16, 2019 | Blackhawks | Canadiens | 5PM MST |
| Saturday, March 16, 2019 | Maple Leafs | Senators | 5PM MST |
| Saturday, March 16, 2019 | Capitals | Lightning | 5PM MST |
| Saturday, March 16, 2019 | Sabres | Hurricanes | 5PM MST |
| Saturday, March 16, 2019 | Rangers | Wild | 6PM MST |
| Saturday, March 16, 2019 | Edmonton Oilers | Coyotes | 8PM MST |
| Saturday, March 16, 2019 | Predators | Sharks | 8:30PM MST |
| Sunday, March 17, 2019 | Devils | Avalanche | 1PM MST |
| Sunday, March 17, 2019 | Blues | Sabres | 3PM MST |
| Sunday, March 17, 2019 | Islanders | Wild | 4PM MST |
| Sunday, March 17, 2019 | Canucks | Stars | 5PM MST |
| Sunday, March 17, 2019 | Flyers | Penguins | 5:30PM MST |
| Sunday, March 17, 2019 | Panthers | Ducks | 7PM MST |
| Sunday, March 17, 2019 | Edmonton Oilers | Golden Knights | 8PM MST |
| Monday, March 18, 2019 | Coyotes | Lightning | 5:30PM MST |
| Monday, March 18, 2019 | Canucks | Blackhawks | 6:30PM MST |
| Monday, March 18, 2019 | Jets | Kings | 8:30PM MST |
| Monday, March 18, 2019 | Golden Knights | Sharks | 8:30PM MST |
| Tuesday, March 19, 2019 | Capitals | Devils | 5PM MST |
| Tuesday, March 19, 2019 | Bruins | Islanders | 5PM MST |
| Tuesday, March 19, 2019 | Red Wings | Rangers | 5PM MST |
| Tuesday, March 19, 2019 | Canadiens | Flyers | 5PM MST |
| Tuesday, March 19, 2019 | Penguins | Hurricanes | 5PM MST |
| Tuesday, March 19, 2019 | Edmonton Oilers | Blues | 6PM MST |
| Tuesday, March 19, 2019 | Maple Leafs | Predators | 6PM MST |
| Tuesday, March 19, 2019 | Avalanche | Wild | 6PM MST |
| Tuesday, March 19, 2019 | Panthers | Stars | 6:30PM MST |
| Tuesday, March 19, 2019 | Blue Jackets | Flames | 7PM MST |
| Wednesday, March 20, 2019 | Maple Leafs | Sabres | 5PM MST |
| Wednesday, March 20, 2019 | Lightning | Capitals | 5:30PM MST |
| Wednesday, March 20, 2019 | Senators | Canucks | 8PM MST |
| Wednesday, March 20, 2019 | Jets | Ducks | 8PM MST |
| Thursday, March 21, 2019 | Coyotes | Panthers | 5PM MST |
| Thursday, March 21, 2019 | Bruins | Devils | 5PM MST |
| Thursday, March 21, 2019 | Lightning | Hurricanes | 5PM MST |
| Thursday, March 21, 2019 | Islanders | Canadiens | 5:30PM MST |
| Thursday, March 21, 2019 | Red Wings | Blues | 6PM MST |
| Thursday, March 21, 2019 | Penguins | Predators | 6PM MST |
| Thursday, March 21, 2019 | Flyers | Blackhawks | 6:30PM MST |
| Thursday, March 21, 2019 | Avalanche | Stars | 6:30PM MST |
| Thursday, March 21, 2019 | Senators | Flames | 7PM MST |
| Thursday, March 21, 2019 | Blue Jackets | Edmonton Oilers | 7PM MST |
| Thursday, March 21, 2019 | Jets | Golden Knights | 8PM MST |
| Thursday, March 21, 2019 | Sharks | Kings | 8:30PM MST |
| Friday, March 22, 2019 | Wild | Capitals | 5PM MST |
| Friday, March 22, 2019 | Sharks | Ducks | 8PM MST |
| Saturday, March 23, 2019 | Coyotes | Devils | 11AM MST |
| Saturday, March 23, 2019 | Islanders | Flyers | 11AM MST |
| Saturday, March 23, 2019 | Blackhawks | Avalanche | 1PM MST |
| Saturday, March 23, 2019 | Senators | Edmonton Oilers | 2PM MST |
| Saturday, March 23, 2019 | Predators | Jets | 5PM MST |
| Saturday, March 23, 2019 | Rangers | Maple Leafs | 5PM MST |
| Saturday, March 23, 2019 | Sabres | Canadiens | 5PM MST |
| Saturday, March 23, 2019 | Bruins | Panthers | 5PM MST |
| Saturday, March 23, 2019 | Wild | Hurricanes | 5PM MST |
| Saturday, March 23, 2019 | Lightning | Blues | 6PM MST |
| Saturday, March 23, 2019 | Penguins | Stars | 6PM MST |
| Saturday, March 23, 2019 | Flames | Canucks | 8PM MST |
| Saturday, March 23, 2019 | Red Wings | Golden Knights | 8PM MST |
| Saturday, March 23, 2019 | Ducks | Kings | 8:30PM MST |
| Sunday, March 24, 2019 | Flyers | Capitals | 10:30AM MST |
| Sunday, March 24, 2019 | Coyotes | Islanders | 1PM MST |
| Sunday, March 24, 2019 | Canadiens | Hurricanes | 5PM MST |
| Sunday, March 24, 2019 | Avalanche | Blackhawks | 6PM MST |
| Sunday, March 24, 2019 | Blue Jackets | Canucks | 8PM MST |
| Monday, March 25, 2019 | Panthers | Maple Leafs | 5PM MST |
| Monday, March 25, 2019 | Sabres | Devils | 5PM MST |
| Monday, March 25, 2019 | Penguins | Rangers | 5PM MST |
| Monday, March 25, 2019 | Bruins | Lightning | 5:30PM MST |
| Monday, March 25, 2019 | Golden Knights | Blues | 6PM MST |
| Monday, March 25, 2019 | Predators | Wild | 6PM MST |
| Monday, March 25, 2019 | Stars | Jets | 6PM MST |
| Monday, March 25, 2019 | Kings | Flames | 7PM MST |
| Monday, March 25, 2019 | Red Wings | Sharks | 8:30PM MST |
| Tuesday, March 26, 2019 | Hurricanes | Capitals | 5PM MST |
| Tuesday, March 26, 2019 | Islanders | Blue Jackets | 5PM MST |
| Tuesday, March 26, 2019 | Panthers | Canadiens | 5:30PM MST |
| Tuesday, March 26, 2019 | Sabres | Senators | 5:30PM MST |
| Tuesday, March 26, 2019 | Kings | Edmonton Oilers | 7PM MST |
| Tuesday, March 26, 2019 | Ducks | Canucks | 8PM MST |
| Tuesday, March 26, 2019 | Blackhawks | Coyotes | 8PM MST |
| Wednesday, March 27, 2019 | Maple Leafs | Flyers | 5PM MST |
| Wednesday, March 27, 2019 | Rangers | Bruins | 5:30PM MST |
| Wednesday, March 27, 2019 | Stars | Flames | 7:30PM MST |
| Wednesday, March 27, 2019 | Golden Knights | Avalanche | 8PM MST |
| Thursday, March 28, 2019 | Red Wings | Sabres | 5PM MST |
| Thursday, March 28, 2019 | Capitals | Hurricanes | 5PM MST |
| Thursday, March 28, 2019 | Canadiens | Blue Jackets | 5PM MST |
| Thursday, March 28, 2019 | Panthers | Senators | 5:30PM MST |
| Thursday, March 28, 2019 | Islanders | Jets | 6PM MST |
| Thursday, March 28, 2019 | Stars | Edmonton Oilers | 7PM MST |
| Thursday, March 28, 2019 | Kings | Canucks | 8PM MST |
| Thursday, March 28, 2019 | Blackhawks | Sharks | 8:30PM MST |
| Friday, March 29, 2019 | Blues | Rangers | 5PM MST |
| Friday, March 29, 2019 | Predators | Penguins | 5PM MST |
| Friday, March 29, 2019 | Devils | Red Wings | 5:30PM MST |
| Friday, March 29, 2019 | Coyotes | Avalanche | 7PM MST |
| Friday, March 29, 2019 | Ducks | Flames | 7PM MST |
| Friday, March 29, 2019 | Wild | Golden Knights | 8PM MST |
| Saturday, March 30, 2019 | Flyers | Hurricanes | 11AM MST |
| Saturday, March 30, 2019 | Canadiens | Jets | 5PM MST |
| Saturday, March 30, 2019 | Panthers | Bruins | 5PM MST |
| Saturday, March 30, 2019 | Maple Leafs | Senators | 5PM MST |
| Saturday, March 30, 2019 | Capitals | Lightning | 5PM MST |
| Saturday, March 30, 2019 | Blues | Devils | 5PM MST |
| Saturday, March 30, 2019 | Sabres | Islanders | 5PM MST |
| Saturday, March 30, 2019 | Blue Jackets | Predators | 6PM MST |
| Saturday, March 30, 2019 | Golden Knights | Sharks | 7PM MST |
| Saturday, March 30, 2019 | Stars | Canucks | 8PM MST |
| Saturday, March 30, 2019 | Ducks | Edmonton Oilers | 8PM MST |
| Saturday, March 30, 2019 | Blackhawks | Kings | 8:30PM MST |
| Sunday, March 31, 2019 | Rangers | Flyers | 10:30AM MST |
| Sunday, March 31, 2019 | Wild | Coyotes | 3PM MST |
| Sunday, March 31, 2019 | Hurricanes | Penguins | 3PM MST |
| Sunday, March 31, 2019 | Blue Jackets | Sabres | 4PM MST |
| Sunday, March 31, 2019 | Bruins | Red Wings | 5:30PM MST |
| Sunday, March 31, 2019 | Flames | Sharks | 6PM MST |
| Monday, April 01, 2019 | Capitals | Panthers | 5PM MST |
| Monday, April 01, 2019 | Rangers | Devils | 5PM MST |
| Monday, April 01, 2019 | Maple Leafs | Islanders | 5PM MST |
| Monday, April 01, 2019 | Lightning | Senators | 5:30PM MST |
| Monday, April 01, 2019 | Avalanche | Blues | 6PM MST |
| Monday, April 01, 2019 | Jets | Blackhawks | 6:30PM MST |
| Monday, April 01, 2019 | Edmonton Oilers | Golden Knights | 8PM MST |
| Monday, April 01, 2019 | Flames | Kings | 8PM MST |
| Tuesday, April 02, 2019 | Predators | Sabres | 5PM MST |
| Tuesday, April 02, 2019 | Bruins | Blue Jackets | 5PM MST |
| Tuesday, April 02, 2019 | Hurricanes | Maple Leafs | 5:30PM MST |
| Tuesday, April 02, 2019 | Lightning | Canadiens | 5:30PM MST |
| Tuesday, April 02, 2019 | Penguins | Red Wings | 5:30PM MST |
| Tuesday, April 02, 2019 | Jets | Wild | 6PM MST |
| Tuesday, April 02, 2019 | Flyers | Stars | 6:30PM MST |
| Tuesday, April 02, 2019 | Edmonton Oilers | Avalanche | 7PM MST |
| Tuesday, April 02, 2019 | Sharks | Canucks | 8PM MST |
| Tuesday, April 02, 2019 | Kings | Coyotes | 8PM MST |
| Wednesday, April 03, 2019 | Senators | Rangers | 5:30PM MST |
| Wednesday, April 03, 2019 | Blues | Blackhawks | 6PM MST |
| Wednesday, April 03, 2019 | Flames | Ducks | 8:30PM MST |
| Thursday, April 04, 2019 | Senators | Sabres | 5PM MST |
| Thursday, April 04, 2019 | Lightning | Maple Leafs | 5PM MST |
| Thursday, April 04, 2019 | Islanders | Panthers | 5PM MST |
| Thursday, April 04, 2019 | Red Wings | Penguins | 5PM MST |
| Thursday, April 04, 2019 | Canadiens | Capitals | 5PM MST |
| Thursday, April 04, 2019 | Devils | Hurricanes | 5PM MST |
| Thursday, April 04, 2019 | Flyers | Blues | 6PM MST |
| Thursday, April 04, 2019 | Canucks | Predators | 6PM MST |
| Thursday, April 04, 2019 | Bruins | Wild | 6PM MST |
| Thursday, April 04, 2019 | Jets | Avalanche | 7PM MST |
| Thursday, April 04, 2019 | Sharks | Edmonton Oilers | 7PM MST |
| Thursday, April 04, 2019 | Coyotes | Golden Knights | 8PM MST |
| Friday, April 05, 2019 | Blue Jackets | Rangers | 5PM MST |
| Friday, April 05, 2019 | Stars | Blackhawks | 6:30PM MST |
| Friday, April 05, 2019 | Kings | Ducks | 8PM MST |
| Saturday, April 06, 2019 | Lightning | Bruins | 10:30AM MST |
| Saturday, April 06, 2019 | Canucks | Blues | 2PM MST |
| Saturday, April 06, 2019 | Maple Leafs | Canadiens | 5PM MST |
| Saturday, April 06, 2019 | Blue Jackets | Senators | 5PM MST |
| Saturday, April 06, 2019 | Sabres | Red Wings | 5PM MST |
| Saturday, April 06, 2019 | Devils | Panthers | 5PM MST |
| Saturday, April 06, 2019 | Hurricanes | Flyers | 5PM MST |
| Saturday, April 06, 2019 | Rangers | Penguins | 5PM MST |
| Saturday, April 06, 2019 | Islanders | Capitals | 5PM MST |
| Saturday, April 06, 2019 | Blackhawks | Predators | 6PM MST |
| Saturday, April 06, 2019 | Wild | Stars | 6PM MST |
| Saturday, April 06, 2019 | Jets | Coyotes | 8PM MST |
| Saturday, April 06, 2019 | Edmonton Oilers | Flames | 8PM MST |
| Saturday, April 06, 2019 | Golden Knights | Kings | 8:30PM MST |
| Saturday, April 06, 2019 | Avalanche | Sharks | 8:30PM MST |
Follow @BetNHL
BetNHL.ca » Schedule »