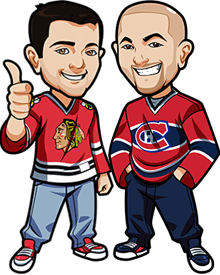 Follow @BetNHL
First of all thanks for all the requests for what timezones you want schedules in.
We'll be going through them over the next couple of weeks and getting all the schedules up in different timezones – even those extremely annoying Australian schedules. Ugh.
This schedule is the 2018/2019 NHL Schedule in PST – Pacific Standard Time.
If you're looking for a printable NHL schedule in Pacific time, this is the place for you. It's also downloadable if you just want it on your phone or tablet or whatever.
It's also searchable so you can filter it out just to see when your specific team plays in PST time if need be.
Any issues just leave it in the comments below.
NHL 2018-2019 Schedule PST
| Date: | Road: | Home: | Time: |
| --- | --- | --- | --- |
| Wednesday, October 03, 2018 | Canadiens | Maple Leafs | 4PM PST |
| Wednesday, October 03, 2018 | Bruins | Capitals | 4:30PM PST |
| Wednesday, October 03, 2018 | Flames | Canucks | 7PM PST |
| Wednesday, October 03, 2018 | Ducks | Sharks | 7:30PM PST |
| Thursday, October 04, 2018 | Bruins | Sabres | 4PM PST |
| Thursday, October 04, 2018 | Predators | Rangers | 4PM PST |
| Thursday, October 04, 2018 | Capitals | Penguins | 4PM PST |
| Thursday, October 04, 2018 | Islanders | Hurricanes | 4PM PST |
| Thursday, October 04, 2018 | Blackhawks | Senators | 4:30PM PST |
| Thursday, October 04, 2018 | Blue Jackets | Red Wings | 4:30PM PST |
| Thursday, October 04, 2018 | Jets | Blues | 5PM PST |
| Thursday, October 04, 2018 | Coyotes | Stars | 5:30PM PST |
| Thursday, October 04, 2018 | Wild | Avalanche | 6PM PST |
| Thursday, October 04, 2018 | Flyers | Golden Knights | 7PM PST |
| Friday, October 05, 2018 | Hurricanes | Blue Jackets | 4PM PST |
| Friday, October 05, 2018 | Sharks | Kings | 7:30PM PST |
| Saturday, October 06, 2018 | Edmonton Oilers | Devils | 10AM PST |
| Saturday, October 06, 2018 | Jets | Stars | 4PM PST |
| Saturday, October 06, 2018 | Rangers | Sabres | 4PM PST |
| Saturday, October 06, 2018 | Senators | Maple Leafs | 4PM PST |
| Saturday, October 06, 2018 | Panthers | Lightning | 4PM PST |
| Saturday, October 06, 2018 | Predators | Islanders | 4PM PST |
| Saturday, October 06, 2018 | Canadiens | Penguins | 4PM PST |
| Saturday, October 06, 2018 | Blackhawks | Blues | 5PM PST |
| Saturday, October 06, 2018 | Golden Knights | Wild | 5PM PST |
| Saturday, October 06, 2018 | Ducks | Coyotes | 6PM PST |
| Saturday, October 06, 2018 | Flyers | Avalanche | 6PM PST |
| Saturday, October 06, 2018 | Canucks | Flames | 7PM PST |
| Sunday, October 07, 2018 | Rangers | Hurricanes | 2PM PST |
| Sunday, October 07, 2018 | Maple Leafs | Blackhawks | 4PM PST |
| Sunday, October 07, 2018 | Red Wings | Kings | 7:30PM PST |
| Monday, October 08, 2018 | Senators | Bruins | 10AM PST |
| Monday, October 08, 2018 | Sharks | Islanders | 10AM PST |
| Monday, October 08, 2018 | Golden Knights | Sabres | 12PM PST |
| Monday, October 08, 2018 | Red Wings | Ducks | 7PM PST |
| Tuesday, October 09, 2018 | Sharks | Flyers | 4PM PST |
| Tuesday, October 09, 2018 | Canucks | Hurricanes | 4PM PST |
| Tuesday, October 09, 2018 | Avalanche | Blue Jackets | 4PM PST |
| Tuesday, October 09, 2018 | Flames | Predators | 5PM PST |
| Tuesday, October 09, 2018 | Kings | Jets | 5PM PST |
| Tuesday, October 09, 2018 | Maple Leafs | Stars | 5:30PM PST |
| Wednesday, October 10, 2018 | Flyers | Senators | 4:30PM PST |
| Wednesday, October 10, 2018 | Golden Knights | Capitals | 5PM PST |
| Wednesday, October 10, 2018 | Coyotes | Ducks | 7PM PST |
| Thursday, October 11, 2018 | Edmonton Oilers | Bruins | 4PM PST |
| Thursday, October 11, 2018 | Avalanche | Sabres | 4PM PST |
| Thursday, October 11, 2018 | Blue Jackets | Panthers | 4PM PST |
| Thursday, October 11, 2018 | Capitals | Devils | 4PM PST |
| Thursday, October 11, 2018 | Sharks | Rangers | 4PM PST |
| Thursday, October 11, 2018 | Golden Knights | Penguins | 4PM PST |
| Thursday, October 11, 2018 | Kings | Canadiens | 4:30PM PST |
| Thursday, October 11, 2018 | Maple Leafs | Red Wings | 4:30PM PST |
| Thursday, October 11, 2018 | Canucks | Lightning | 4:30PM PST |
| Thursday, October 11, 2018 | Flames | Blues | 5PM PST |
| Thursday, October 11, 2018 | Jets | Predators | 5PM PST |
| Thursday, October 11, 2018 | Blackhawks | Wild | 5PM PST |
| Saturday, October 13, 2018 | Edmonton Oilers | Rangers | 10AM PST |
| Saturday, October 13, 2018 | Golden Knights | Flyers | 10AM PST |
| Saturday, October 13, 2018 | Kings | Senators | 11AM PST |
| Saturday, October 13, 2018 | Hurricanes | Wild | 3PM PST |
| Saturday, October 13, 2018 | Red Wings | Bruins | 4PM PST |
| Saturday, October 13, 2018 | Penguins | Canadiens | 4PM PST |
| Saturday, October 13, 2018 | Blue Jackets | Lightning | 4PM PST |
| Saturday, October 13, 2018 | Canucks | Panthers | 4PM PST |
| Saturday, October 13, 2018 | Maple Leafs | Capitals | 4PM PST |
| Saturday, October 13, 2018 | Islanders | Predators | 5PM PST |
| Saturday, October 13, 2018 | Ducks | Stars | 5PM PST |
| Saturday, October 13, 2018 | Blues | Blackhawks | 5:30PM PST |
| Saturday, October 13, 2018 | Sabres | Coyotes | 6PM PST |
| Saturday, October 13, 2018 | Flames | Avalanche | 7PM PST |
| Sunday, October 14, 2018 | Sharks | Devils | 10AM PST |
| Sunday, October 14, 2018 | Ducks | Blues | 4PM PST |
| Sunday, October 14, 2018 | Hurricanes | Jets | 4PM PST |
| Monday, October 15, 2018 | Kings | Maple Leafs | 4:30PM PST |
| Monday, October 15, 2018 | Red Wings | Canadiens | 4:30PM PST |
| Monday, October 15, 2018 | Stars | Senators | 4:30PM PST |
| Monday, October 15, 2018 | Wild | Predators | 5PM PST |
| Tuesday, October 16, 2018 | Stars | Devils | 4PM PST |
| Tuesday, October 16, 2018 | Avalanche | Rangers | 4PM PST |
| Tuesday, October 16, 2018 | Panthers | Flyers | 4PM PST |
| Tuesday, October 16, 2018 | Canucks | Penguins | 4PM PST |
| Tuesday, October 16, 2018 | Hurricanes | Lightning | 4:30PM PST |
| Tuesday, October 16, 2018 | Coyotes | Wild | 5PM PST |
| Tuesday, October 16, 2018 | Edmonton Oilers | Jets | 5PM PST |
| Tuesday, October 16, 2018 | Sabres | Golden Knights | 7PM PST |
| Wednesday, October 17, 2018 | Blues | Canadiens | 4PM PST |
| Wednesday, October 17, 2018 | Rangers | Capitals | 4PM PST |
| Wednesday, October 17, 2018 | Bruins | Flames | 6:30PM PST |
| Wednesday, October 17, 2018 | Islanders | Ducks | 7PM PST |
| Thursday, October 18, 2018 | Penguins | Maple Leafs | 4PM PST |
| Thursday, October 18, 2018 | Avalanche | Devils | 4PM PST |
| Thursday, October 18, 2018 | Flyers | Blue Jackets | 4PM PST |
| Thursday, October 18, 2018 | Red Wings | Lightning | 4:30PM PST |
| Thursday, October 18, 2018 | Canucks | Jets | 5PM PST |
| Thursday, October 18, 2018 | Coyotes | Blackhawks | 5:30PM PST |
| Thursday, October 18, 2018 | Bruins | Edmonton Oilers | 6PM PST |
| Thursday, October 18, 2018 | Islanders | Kings | 7:30PM PST |
| Thursday, October 18, 2018 | Sabres | Sharks | 7:30PM PST |
| Friday, October 19, 2018 | Panthers | Capitals | 4PM PST |
| Friday, October 19, 2018 | Wild | Stars | 5PM PST |
| Friday, October 19, 2018 | Predators | Flames | 6PM PST |
| Saturday, October 20, 2018 | Devils | Flyers | 10AM PST |
| Saturday, October 20, 2018 | Avalanche | Hurricanes | 10AM PST |
| Saturday, October 20, 2018 | Coyotes | Jets | 12PM PST |
| Saturday, October 20, 2018 | Sabres | Kings | 1PM PST |
| Saturday, October 20, 2018 | Blues | Maple Leafs | 4PM PST |
| Saturday, October 20, 2018 | Canadiens | Senators | 4PM PST |
| Saturday, October 20, 2018 | Red Wings | Panthers | 4PM PST |
| Saturday, October 20, 2018 | Blackhawks | Blue Jackets | 4PM PST |
| Saturday, October 20, 2018 | Lightning | Wild | 5PM PST |
| Saturday, October 20, 2018 | Bruins | Canucks | 7PM PST |
| Saturday, October 20, 2018 | Ducks | Golden Knights | 7PM PST |
| Saturday, October 20, 2018 | Predators | Edmonton Oilers | 7PM PST |
| Saturday, October 20, 2018 | Islanders | Sharks | 7:30PM PST |
| Sunday, October 21, 2018 | Lightning | Blackhawks | 4PM PST |
| Sunday, October 21, 2018 | Flames | Rangers | 4PM PST |
| Sunday, October 21, 2018 | Sabres | Ducks | 5PM PST |
| Monday, October 22, 2018 | Avalanche | Flyers | 4PM PST |
| Monday, October 22, 2018 | Hurricanes | Red Wings | 4:30PM PST |
| Monday, October 22, 2018 | Blues | Jets | 5PM PST |
| Monday, October 22, 2018 | Capitals | Canucks | 7PM PST |
| Tuesday, October 23, 2018 | Panthers | Rangers | 4PM PST |
| Tuesday, October 23, 2018 | Coyotes | Blue Jackets | 4PM PST |
| Tuesday, October 23, 2018 | Flames | Canadiens | 4:30PM PST |
| Tuesday, October 23, 2018 | Bruins | Senators | 4:30PM PST |
| Tuesday, October 23, 2018 | Sharks | Predators | 5PM PST |
| Tuesday, October 23, 2018 | Ducks | Blackhawks | 5:30PM PST |
| Tuesday, October 23, 2018 | Kings | Stars | 5:30PM PST |
| Tuesday, October 23, 2018 | Penguins | Edmonton Oilers | 6PM PST |
| Wednesday, October 24, 2018 | Maple Leafs | Jets | 4PM PST |
| Wednesday, October 24, 2018 | Panthers | Islanders | 4PM PST |
| Wednesday, October 24, 2018 | Lightning | Avalanche | 6:30PM PST |
| Wednesday, October 24, 2018 | Canucks | Golden Knights | 7PM PST |
| Thursday, October 25, 2018 | Flyers | Bruins | 4PM PST |
| Thursday, October 25, 2018 | Canadiens | Sabres | 4PM PST |
| Thursday, October 25, 2018 | Predators | Devils | 4PM PST |
| Thursday, October 25, 2018 | Blue Jackets | Blues | 5PM PST |
| Thursday, October 25, 2018 | Kings | Wild | 5PM PST |
| Thursday, October 25, 2018 | Rangers | Blackhawks | 5:30PM PST |
| Thursday, October 25, 2018 | Ducks | Stars | 5:30PM PST |
| Thursday, October 25, 2018 | Penguins | Flames | 6PM PST |
| Thursday, October 25, 2018 | Capitals | Edmonton Oilers | 6PM PST |
| Thursday, October 25, 2018 | Canucks | Coyotes | 7PM PST |
| Friday, October 26, 2018 | Lightning | Golden Knights | 3PM PST |
| Friday, October 26, 2018 | Jets | Red Wings | 4:30PM PST |
| Friday, October 26, 2018 | Sharks | Hurricanes | 4:30PM PST |
| Friday, October 26, 2018 | Senators | Avalanche | 6PM PST |
| Saturday, October 27, 2018 | Panthers | Devils | 10AM PST |
| Saturday, October 27, 2018 | Islanders | Flyers | 10AM PST |
| Saturday, October 27, 2018 | Edmonton Oilers | Predators | 12PM PST |
| Saturday, October 27, 2018 | Capitals | Flames | 1PM PST |
| Saturday, October 27, 2018 | Canadiens | Bruins | 4PM PST |
| Saturday, October 27, 2018 | Jets | Maple Leafs | 4PM PST |
| Saturday, October 27, 2018 | Sabres | Blue Jackets | 4PM PST |
| Saturday, October 27, 2018 | Blackhawks | Blues | 5PM PST |
| Saturday, October 27, 2018 | Avalanche | Wild | 5PM PST |
| Saturday, October 27, 2018 | Lightning | Coyotes | 6PM PST |
| Saturday, October 27, 2018 | Penguins | Canucks | 7PM PST |
| Sunday, October 28, 2018 | Rangers | Kings | 12:30PM PST |
| Sunday, October 28, 2018 | Stars | Red Wings | 2PM PST |
| Sunday, October 28, 2018 | Islanders | Hurricanes | 2PM PST |
| Sunday, October 28, 2018 | Edmonton Oilers | Blackhawks | 3PM PST |
| Sunday, October 28, 2018 | Senators | Golden Knights | 5PM PST |
| Sunday, October 28, 2018 | Sharks | Ducks | 5PM PST |
| Monday, October 29, 2018 | Flames | Maple Leafs | 4PM PST |
| Monday, October 29, 2018 | Wild | Canucks | 7PM PST |
| Tuesday, October 30, 2018 | Flames | Sabres | 4PM PST |
| Tuesday, October 30, 2018 | Islanders | Penguins | 4PM PST |
| Tuesday, October 30, 2018 | Bruins | Hurricanes | 4PM PST |
| Tuesday, October 30, 2018 | Red Wings | Blue Jackets | 4PM PST |
| Tuesday, October 30, 2018 | Stars | Canadiens | 4:30PM PST |
| Tuesday, October 30, 2018 | Devils | Lightning | 4:30PM PST |
| Tuesday, October 30, 2018 | Golden Knights | Predators | 5PM PST |
| Tuesday, October 30, 2018 | Wild | Edmonton Oilers | 6PM PST |
| Tuesday, October 30, 2018 | Senators | Coyotes | 7PM PST |
| Tuesday, October 30, 2018 | Flyers | Ducks | 7PM PST |
| Tuesday, October 30, 2018 | Rangers | Sharks | 7:30PM PST |
| Wednesday, October 31, 2018 | Blackhawks | Canucks | 7PM PST |
| Thursday, November 01, 2018 | Jets | Panthers | 11AM PST |
| Thursday, November 01, 2018 | Stars | Maple Leafs | 4PM PST |
| Thursday, November 01, 2018 | Penguins | Islanders | 4PM PST |
| Thursday, November 01, 2018 | Capitals | Canadiens | 4:30PM PST |
| Thursday, November 01, 2018 | Sabres | Senators | 4:30PM PST |
| Thursday, November 01, 2018 | Devils | Red Wings | 4:30PM PST |
| Thursday, November 01, 2018 | Predators | Lightning | 4:30PM PST |
| Thursday, November 01, 2018 | Golden Knights | Blues | 5PM PST |
| Thursday, November 01, 2018 | Avalanche | Flames | 6PM PST |
| Thursday, November 01, 2018 | Blackhawks | Edmonton Oilers | 6PM PST |
| Thursday, November 01, 2018 | Rangers | Ducks | 7PM PST |
| Thursday, November 01, 2018 | Flyers | Kings | 7:30PM PST |
| Thursday, November 01, 2018 | Blue Jackets | Sharks | 7:30PM PST |
| Friday, November 02, 2018 | Panthers | Jets | 11AM PST |
| Friday, November 02, 2018 | Avalanche | Canucks | 7PM PST |
| Friday, November 02, 2018 | Hurricanes | Coyotes | 7PM PST |
| Saturday, November 03, 2018 | Senators | Sabres | 10AM PST |
| Saturday, November 03, 2018 | Lightning | Canadiens | 4PM PST |
| Saturday, November 03, 2018 | Edmonton Oilers | Red Wings | 4PM PST |
| Saturday, November 03, 2018 | Devils | Islanders | 4PM PST |
| Saturday, November 03, 2018 | Maple Leafs | Penguins | 4PM PST |
| Saturday, November 03, 2018 | Stars | Capitals | 4PM PST |
| Saturday, November 03, 2018 | Wild | Blues | 5PM PST |
| Saturday, November 03, 2018 | Bruins | Predators | 5PM PST |
| Saturday, November 03, 2018 | Hurricanes | Golden Knights | 7PM PST |
| Saturday, November 03, 2018 | Blackhawks | Flames | 7PM PST |
| Saturday, November 03, 2018 | Blue Jackets | Kings | 7:30PM PST |
| Saturday, November 03, 2018 | Flyers | Sharks | 7:30PM PST |
| Sunday, November 04, 2018 | Lightning | Senators | 4PM PST |
| Sunday, November 04, 2018 | Sabres | Rangers | 4PM PST |
| Sunday, November 04, 2018 | Blue Jackets | Ducks | 6PM PST |
| Monday, November 05, 2018 | Stars | Bruins | 4PM PST |
| Monday, November 05, 2018 | Canadiens | Islanders | 4PM PST |
| Monday, November 05, 2018 | Devils | Penguins | 4PM PST |
| Monday, November 05, 2018 | Edmonton Oilers | Capitals | 4PM PST |
| Monday, November 05, 2018 | Flyers | Coyotes | 6PM PST |
| Tuesday, November 06, 2018 | Golden Knights | Maple Leafs | 4PM PST |
| Tuesday, November 06, 2018 | Canadiens | Rangers | 4PM PST |
| Tuesday, November 06, 2018 | Stars | Blue Jackets | 4PM PST |
| Tuesday, November 06, 2018 | Devils | Senators | 4:30PM PST |
| Tuesday, November 06, 2018 | Canucks | Red Wings | 4:30PM PST |
| Tuesday, November 06, 2018 | Edmonton Oilers | Lightning | 4:30PM PST |
| Tuesday, November 06, 2018 | Hurricanes | Blues | 5PM PST |
| Tuesday, November 06, 2018 | Ducks | Kings | 7:30PM PST |
| Tuesday, November 06, 2018 | Wild | Sharks | 7:30PM PST |
| Wednesday, November 07, 2018 | Penguins | Capitals | 4:30PM PST |
| Wednesday, November 07, 2018 | Predators | Avalanche | 7PM PST |
| Wednesday, November 07, 2018 | Flames | Ducks | 7:30PM PST |
| Thursday, November 08, 2018 | Canucks | Bruins | 4PM PST |
| Thursday, November 08, 2018 | Edmonton Oilers | Panthers | 4PM PST |
| Thursday, November 08, 2018 | Coyotes | Flyers | 4PM PST |
| Thursday, November 08, 2018 | Sabres | Canadiens | 4:30PM PST |
| Thursday, November 08, 2018 | Golden Knights | Senators | 4:30PM PST |
| Thursday, November 08, 2018 | Islanders | Lightning | 4:30PM PST |
| Thursday, November 08, 2018 | Hurricanes | Blackhawks | 5:30PM PST |
| Thursday, November 08, 2018 | Sharks | Stars | 5:30PM PST |
| Thursday, November 08, 2018 | Wild | Kings | 7:30PM PST |
| Friday, November 09, 2018 | Devils | Maple Leafs | 4PM PST |
| Friday, November 09, 2018 | Blue Jackets | Capitals | 4PM PST |
| Friday, November 09, 2018 | Rangers | Red Wings | 4:30PM PST |
| Friday, November 09, 2018 | Sharks | Blues | 5PM PST |
| Friday, November 09, 2018 | Avalanche | Jets | 5PM PST |
| Friday, November 09, 2018 | Wild | Ducks | 7PM PST |
| Saturday, November 10, 2018 | Canucks | Sabres | 10AM PST |
| Saturday, November 10, 2018 | Blackhawks | Flyers | 10AM PST |
| Saturday, November 10, 2018 | Predators | Stars | 11AM PST |
| Saturday, November 10, 2018 | Maple Leafs | Bruins | 4PM PST |
| Saturday, November 10, 2018 | Golden Knights | Canadiens | 4PM PST |
| Saturday, November 10, 2018 | Senators | Lightning | 4PM PST |
| Saturday, November 10, 2018 | Islanders | Panthers | 4PM PST |
| Saturday, November 10, 2018 | Coyotes | Penguins | 4PM PST |
| Saturday, November 10, 2018 | Red Wings | Hurricanes | 4PM PST |
| Saturday, November 10, 2018 | Rangers | Blue Jackets | 4PM PST |
| Saturday, November 10, 2018 | Flames | Kings | 7PM PST |
| Sunday, November 11, 2018 | Wild | Blues | 12PM PST |
| Sunday, November 11, 2018 | Senators | Panthers | 2PM PST |
| Sunday, November 11, 2018 | Coyotes | Capitals | 2PM PST |
| Sunday, November 11, 2018 | Devils | Jets | 4PM PST |
| Sunday, November 11, 2018 | Golden Knights | Bruins | 4PM PST |
| Sunday, November 11, 2018 | Flames | Sharks | 6PM PST |
| Sunday, November 11, 2018 | Avalanche | Edmonton Oilers | 6:30PM PST |
| Monday, November 12, 2018 | Canucks | Rangers | 4PM PST |
| Monday, November 12, 2018 | Blackhawks | Hurricanes | 4PM PST |
| Monday, November 12, 2018 | Blue Jackets | Stars | 5:30PM PST |
| Monday, November 12, 2018 | Predators | Ducks | 7PM PST |
| Tuesday, November 13, 2018 | Lightning | Sabres | 4PM PST |
| Tuesday, November 13, 2018 | Penguins | Devils | 4PM PST |
| Tuesday, November 13, 2018 | Canucks | Islanders | 4PM PST |
| Tuesday, November 13, 2018 | Panthers | Flyers | 4PM PST |
| Tuesday, November 13, 2018 | Coyotes | Red Wings | 4:30PM PST |
| Tuesday, November 13, 2018 | Capitals | Wild | 5PM PST |
| Tuesday, November 13, 2018 | Canadiens | Edmonton Oilers | 6PM PST |
| Tuesday, November 13, 2018 | Maple Leafs | Kings | 7:30PM PST |
| Tuesday, November 13, 2018 | Predators | Sharks | 7:30PM PST |
| Wednesday, November 14, 2018 | Blues | Blackhawks | 5PM PST |
| Wednesday, November 14, 2018 | Capitals | Jets | 5PM PST |
| Wednesday, November 14, 2018 | Bruins | Avalanche | 7PM PST |
| Wednesday, November 14, 2018 | Ducks | Golden Knights | 7:30PM PST |
| Thursday, November 15, 2018 | Rangers | Islanders | 4PM PST |
| Thursday, November 15, 2018 | Devils | Flyers | 4PM PST |
| Thursday, November 15, 2018 | Lightning | Penguins | 4PM PST |
| Thursday, November 15, 2018 | Panthers | Blue Jackets | 4PM PST |
| Thursday, November 15, 2018 | Red Wings | Senators | 4:30PM PST |
| Thursday, November 15, 2018 | Canucks | Wild | 5PM PST |
| Thursday, November 15, 2018 | Canadiens | Flames | 6PM PST |
| Thursday, November 15, 2018 | Predators | Coyotes | 6PM PST |
| Thursday, November 15, 2018 | Maple Leafs | Sharks | 7:30PM PST |
| Friday, November 16, 2018 | Bruins | Stars | 5PM PST |
| Friday, November 16, 2018 | Sabres | Jets | 5PM PST |
| Friday, November 16, 2018 | Kings | Blackhawks | 5:30PM PST |
| Friday, November 16, 2018 | Capitals | Avalanche | 6PM PST |
| Friday, November 16, 2018 | Blues | Golden Knights | 7PM PST |
| Friday, November 16, 2018 | Maple Leafs | Ducks | 7PM PST |
| Saturday, November 17, 2018 | Red Wings | Devils | 10AM PST |
| Saturday, November 17, 2018 | Lightning | Flyers | 10AM PST |
| Saturday, November 17, 2018 | Sabres | Wild | 3PM PST |
| Saturday, November 17, 2018 | Canadiens | Canucks | 4PM PST |
| Saturday, November 17, 2018 | Penguins | Senators | 4PM PST |
| Saturday, November 17, 2018 | Panthers | Rangers | 4PM PST |
| Saturday, November 17, 2018 | Blue Jackets | Hurricanes | 4PM PST |
| Saturday, November 17, 2018 | Bruins | Coyotes | 5PM PST |
| Saturday, November 17, 2018 | Kings | Predators | 5PM PST |
| Saturday, November 17, 2018 | Edmonton Oilers | Flames | 7PM PST |
| Saturday, November 17, 2018 | Blues | Sharks | 7:30PM PST |
| Sunday, November 18, 2018 | Stars | Islanders | 10AM PST |
| Sunday, November 18, 2018 | Devils | Hurricanes | 2PM PST |
| Sunday, November 18, 2018 | Wild | Blackhawks | 3PM PST |
| Sunday, November 18, 2018 | Avalanche | Ducks | 5PM PST |
| Sunday, November 18, 2018 | Golden Knights | Edmonton Oilers | 5PM PST |
| Monday, November 19, 2018 | Blue Jackets | Maple Leafs | 4PM PST |
| Monday, November 19, 2018 | Stars | Rangers | 4PM PST |
| Monday, November 19, 2018 | Sabres | Penguins | 4PM PST |
| Monday, November 19, 2018 | Capitals | Canadiens | 4:30PM PST |
| Monday, November 19, 2018 | Panthers | Senators | 4:30PM PST |
| Monday, November 19, 2018 | Kings | Blues | 5PM PST |
| Monday, November 19, 2018 | Lightning | Predators | 5PM PST |
| Monday, November 19, 2018 | Golden Knights | Flames | 6PM PST |
| Monday, November 19, 2018 | Jets | Canucks | 7PM PST |
| Tuesday, November 20, 2018 | Edmonton Oilers | Sharks | 7:30PM PST |
| Wednesday, November 21, 2018 | Flyers | Sabres | 4PM PST |
| Wednesday, November 21, 2018 | Canadiens | Devils | 4PM PST |
| Wednesday, November 21, 2018 | Islanders | Rangers | 4PM PST |
| Wednesday, November 21, 2018 | Stars | Penguins | 4PM PST |
| Wednesday, November 21, 2018 | Blackhawks | Capitals | 4PM PST |
| Wednesday, November 21, 2018 | Maple Leafs | Hurricanes | 4PM PST |
| Wednesday, November 21, 2018 | Bruins | Red Wings | 4:30PM PST |
| Wednesday, November 21, 2018 | Panthers | Lightning | 4:30PM PST |
| Wednesday, November 21, 2018 | Blues | Predators | 5PM PST |
| Wednesday, November 21, 2018 | Senators | Wild | 5PM PST |
| Wednesday, November 21, 2018 | Golden Knights | Coyotes | 6PM PST |
| Wednesday, November 21, 2018 | Canucks | Ducks | 7PM PST |
| Wednesday, November 21, 2018 | Jets | Flames | 7PM PST |
| Wednesday, November 21, 2018 | Avalanche | Kings | 7:30PM PST |
| Friday, November 23, 2018 | Rangers | Flyers | 10AM PST |
| Friday, November 23, 2018 | Edmonton Oilers | Ducks | 1PM PST |
| Friday, November 23, 2018 | Jets | Wild | 1PM PST |
| Friday, November 23, 2018 | Canadiens | Sabres | 1PM PST |
| Friday, November 23, 2018 | Islanders | Devils | 1PM PST |
| Friday, November 23, 2018 | Red Wings | Capitals | 1PM PST |
| Friday, November 23, 2018 | Flames | Golden Knights | 3PM PST |
| Friday, November 23, 2018 | Maple Leafs | Blue Jackets | 4PM PST |
| Friday, November 23, 2018 | Penguins | Bruins | 4:30PM PST |
| Friday, November 23, 2018 | Blackhawks | Lightning | 4:30PM PST |
| Friday, November 23, 2018 | Panthers | Hurricanes | 4:30PM PST |
| Friday, November 23, 2018 | Avalanche | Coyotes | 5PM PST |
| Friday, November 23, 2018 | Predators | Blues | 5PM PST |
| Friday, November 23, 2018 | Senators | Stars | 5PM PST |
| Friday, November 23, 2018 | Canucks | Sharks | 6PM PST |
| Saturday, November 24, 2018 | Capitals | Rangers | 11AM PST |
| Saturday, November 24, 2018 | Jets | Blues | 4PM PST |
| Saturday, November 24, 2018 | Flyers | Maple Leafs | 4PM PST |
| Saturday, November 24, 2018 | Bruins | Canadiens | 4PM PST |
| Saturday, November 24, 2018 | Sabres | Red Wings | 4PM PST |
| Saturday, November 24, 2018 | Blackhawks | Panthers | 4PM PST |
| Saturday, November 24, 2018 | Hurricanes | Islanders | 4PM PST |
| Saturday, November 24, 2018 | Blue Jackets | Penguins | 4PM PST |
| Saturday, November 24, 2018 | Stars | Avalanche | 6PM PST |
| Saturday, November 24, 2018 | Sharks | Golden Knights | 7PM PST |
| Saturday, November 24, 2018 | Canucks | Kings | 7PM PST |
| Sunday, November 25, 2018 | Flames | Coyotes | 12PM PST |
| Sunday, November 25, 2018 | Devils | Lightning | 4PM PST |
| Sunday, November 25, 2018 | Ducks | Predators | 5PM PST |
| Sunday, November 25, 2018 | Edmonton Oilers | Kings | 7:30PM PST |
| Monday, November 26, 2018 | Bruins | Maple Leafs | 4PM PST |
| Monday, November 26, 2018 | Devils | Panthers | 4PM PST |
| Monday, November 26, 2018 | Capitals | Islanders | 4PM PST |
| Monday, November 26, 2018 | Senators | Rangers | 4PM PST |
| Monday, November 26, 2018 | Blue Jackets | Red Wings | 4:30PM PST |
| Tuesday, November 27, 2018 | Sharks | Sabres | 4PM PST |
| Tuesday, November 27, 2018 | Senators | Flyers | 4PM PST |
| Tuesday, November 27, 2018 | Hurricanes | Canadiens | 4:30PM PST |
| Tuesday, November 27, 2018 | Ducks | Lightning | 4:30PM PST |
| Tuesday, November 27, 2018 | Avalanche | Predators | 5PM PST |
| Tuesday, November 27, 2018 | Coyotes | Wild | 5PM PST |
| Tuesday, November 27, 2018 | Penguins | Jets | 5PM PST |
| Tuesday, November 27, 2018 | Golden Knights | Blackhawks | 5:30PM PST |
| Tuesday, November 27, 2018 | Stars | Edmonton Oilers | 6PM PST |
| Tuesday, November 27, 2018 | Kings | Canucks | 7PM PST |
| Wednesday, November 28, 2018 | Blues | Red Wings | 4PM PST |
| Wednesday, November 28, 2018 | Ducks | Panthers | 4PM PST |
| Wednesday, November 28, 2018 | Sharks | Maple Leafs | 4:30PM PST |
| Wednesday, November 28, 2018 | Stars | Flames | 6PM PST |
| Wednesday, November 28, 2018 | Penguins | Avalanche | 6:30PM PST |
| Thursday, November 29, 2018 | Islanders | Bruins | 4PM PST |
| Thursday, November 29, 2018 | Wild | Blue Jackets | 4PM PST |
| Thursday, November 29, 2018 | Rangers | Senators | 4:30PM PST |
| Thursday, November 29, 2018 | Sabres | Lightning | 4:30PM PST |
| Thursday, November 29, 2018 | Coyotes | Predators | 5PM PST |
| Thursday, November 29, 2018 | Blackhawks | Jets | 5PM PST |
| Thursday, November 29, 2018 | Kings | Edmonton Oilers | 6PM PST |
| Thursday, November 29, 2018 | Golden Knights | Canucks | 7PM PST |
| Friday, November 30, 2018 | Sabres | Panthers | 4PM PST |
| Friday, November 30, 2018 | Devils | Capitals | 4PM PST |
| Friday, November 30, 2018 | Ducks | Hurricanes | 4:30PM PST |
| Friday, November 30, 2018 | Blues | Avalanche | 6PM PST |
| Friday, November 30, 2018 | Kings | Flames | 6PM PST |
| Saturday, December 01, 2018 | Sharks | Senators | 11AM PST |
| Saturday, December 01, 2018 | Stars | Canucks | 1PM PST |
| Saturday, December 01, 2018 | Maple Leafs | Wild | 4PM PST |
| Saturday, December 01, 2018 | Red Wings | Bruins | 4PM PST |
| Saturday, December 01, 2018 | Rangers | Canadiens | 4PM PST |
| Saturday, December 01, 2018 | Lightning | Panthers | 4PM PST |
| Saturday, December 01, 2018 | Jets | Devils | 4PM PST |
| Saturday, December 01, 2018 | Blue Jackets | Islanders | 4PM PST |
| Saturday, December 01, 2018 | Flyers | Penguins | 4PM PST |
| Saturday, December 01, 2018 | Blues | Coyotes | 5PM PST |
| Saturday, December 01, 2018 | Blackhawks | Predators | 5PM PST |
| Saturday, December 01, 2018 | Golden Knights | Edmonton Oilers | 7PM PST |
| Sunday, December 02, 2018 | Ducks | Capitals | 12PM PST |
| Sunday, December 02, 2018 | Jets | Rangers | 3PM PST |
| Sunday, December 02, 2018 | Flames | Blackhawks | 4PM PST |
| Sunday, December 02, 2018 | Sharks | Canadiens | 4PM PST |
| Sunday, December 02, 2018 | Avalanche | Red Wings | 4PM PST |
| Sunday, December 02, 2018 | Hurricanes | Kings | 7:30PM PST |
| Monday, December 03, 2018 | Lightning | Devils | 4PM PST |
| Monday, December 03, 2018 | Sabres | Predators | 5PM PST |
| Monday, December 03, 2018 | Edmonton Oilers | Stars | 5:30PM PST |
| Tuesday, December 04, 2018 | Maple Leafs | Sabres | 4PM PST |
| Tuesday, December 04, 2018 | Bruins | Panthers | 4PM PST |
| Tuesday, December 04, 2018 | Jets | Islanders | 4PM PST |
| Tuesday, December 04, 2018 | Avalanche | Penguins | 4PM PST |
| Tuesday, December 04, 2018 | Flames | Blue Jackets | 4PM PST |
| Tuesday, December 04, 2018 | Senators | Canadiens | 4:30PM PST |
| Tuesday, December 04, 2018 | Lightning | Red Wings | 4:30PM PST |
| Tuesday, December 04, 2018 | Wild | Canucks | 7PM PST |
| Tuesday, December 04, 2018 | Capitals | Golden Knights | 7PM PST |
| Tuesday, December 04, 2018 | Coyotes | Kings | 7:30PM PST |
| Wednesday, December 05, 2018 | Edmonton Oilers | Blues | 5PM PST |
| Wednesday, December 05, 2018 | Blackhawks | Ducks | 7:30PM PST |
| Wednesday, December 05, 2018 | Hurricanes | Sharks | 7:30PM PST |
| Thursday, December 06, 2018 | Red Wings | Maple Leafs | 4PM PST |
| Thursday, December 06, 2018 | Avalanche | Panthers | 4PM PST |
| Thursday, December 06, 2018 | Blue Jackets | Flyers | 4PM PST |
| Thursday, December 06, 2018 | Islanders | Penguins | 4PM PST |
| Thursday, December 06, 2018 | Canadiens | Senators | 4:30PM PST |
| Thursday, December 06, 2018 | Bruins | Lightning | 4:30PM PST |
| Thursday, December 06, 2018 | Wild | Flames | 6PM PST |
| Thursday, December 06, 2018 | Capitals | Coyotes | 6PM PST |
| Thursday, December 06, 2018 | Predators | Canucks | 7PM PST |
| Thursday, December 06, 2018 | Blackhawks | Golden Knights | 7PM PST |
| Thursday, December 06, 2018 | Devils | Kings | 7:30PM PST |
| Friday, December 07, 2018 | Sharks | Stars | 5PM PST |
| Friday, December 07, 2018 | Blues | Jets | 5PM PST |
| Friday, December 07, 2018 | Wild | Edmonton Oilers | 6PM PST |
| Friday, December 07, 2018 | Hurricanes | Ducks | 7PM PST |
| Saturday, December 08, 2018 | Flyers | Sabres | 10AM PST |
| Saturday, December 08, 2018 | Golden Knights | Kings | 1PM PST |
| Saturday, December 08, 2018 | Maple Leafs | Bruins | 4PM PST |
| Saturday, December 08, 2018 | Penguins | Senators | 4PM PST |
| Saturday, December 08, 2018 | Islanders | Red Wings | 4PM PST |
| Saturday, December 08, 2018 | Avalanche | Lightning | 4PM PST |
| Saturday, December 08, 2018 | Rangers | Panthers | 4PM PST |
| Saturday, December 08, 2018 | Capitals | Blue Jackets | 4PM PST |
| Saturday, December 08, 2018 | Sharks | Coyotes | 5PM PST |
| Saturday, December 08, 2018 | Predators | Flames | 7PM PST |
| Sunday, December 09, 2018 | Canucks | Blues | 12PM PST |
| Sunday, December 09, 2018 | Flyers | Jets | 12PM PST |
| Sunday, December 09, 2018 | Bruins | Senators | 2PM PST |
| Sunday, December 09, 2018 | Canadiens | Blackhawks | 3PM PST |
| Sunday, December 09, 2018 | Devils | Ducks | 5PM PST |
| Sunday, December 09, 2018 | Stars | Golden Knights | 6PM PST |
| Sunday, December 09, 2018 | Flames | Edmonton Oilers | 6PM PST |
| Monday, December 10, 2018 | Penguins | Islanders | 4PM PST |
| Monday, December 10, 2018 | Kings | Red Wings | 4:30PM PST |
| Monday, December 10, 2018 | Rangers | Lightning | 4:30PM PST |
| Monday, December 10, 2018 | Devils | Sharks | 7:30PM PST |
| Tuesday, December 11, 2018 | Coyotes | Bruins | 4PM PST |
| Tuesday, December 11, 2018 | Kings | Sabres | 4PM PST |
| Tuesday, December 11, 2018 | Red Wings | Capitals | 4PM PST |
| Tuesday, December 11, 2018 | Maple Leafs | Hurricanes | 4PM PST |
| Tuesday, December 11, 2018 | Canucks | Blue Jackets | 4PM PST |
| Tuesday, December 11, 2018 | Panthers | Blues | 5PM PST |
| Tuesday, December 11, 2018 | Senators | Predators | 5PM PST |
| Tuesday, December 11, 2018 | Canadiens | Wild | 5PM PST |
| Tuesday, December 11, 2018 | Blackhawks | Jets | 5PM PST |
| Tuesday, December 11, 2018 | Edmonton Oilers | Avalanche | 6PM PST |
| Wednesday, December 12, 2018 | Golden Knights | Islanders | 4PM PST |
| Wednesday, December 12, 2018 | Penguins | Blackhawks | 5PM PST |
| Wednesday, December 12, 2018 | Flyers | Flames | 5:30PM PST |
| Wednesday, December 12, 2018 | Stars | Ducks | 7PM PST |
| Thursday, December 13, 2018 | Coyotes | Sabres | 4PM PST |
| Thursday, December 13, 2018 | Kings | Blue Jackets | 4PM PST |
| Thursday, December 13, 2018 | Hurricanes | Canadiens | 4:30PM PST |
| Thursday, December 13, 2018 | Maple Leafs | Lightning | 4:30PM PST |
| Thursday, December 13, 2018 | Canucks | Predators | 5PM PST |
| Thursday, December 13, 2018 | Panthers | Wild | 5PM PST |
| Thursday, December 13, 2018 | Edmonton Oilers | Jets | 5PM PST |
| Thursday, December 13, 2018 | Stars | Sharks | 7:30PM PST |
| Friday, December 14, 2018 | Golden Knights | Devils | 4PM PST |
| Friday, December 14, 2018 | Coyotes | Rangers | 4PM PST |
| Friday, December 14, 2018 | Bruins | Penguins | 4PM PST |
| Friday, December 14, 2018 | Senators | Red Wings | 4:30PM PST |
| Friday, December 14, 2018 | Capitals | Hurricanes | 4:30PM PST |
| Friday, December 14, 2018 | Avalanche | Blues | 5PM PST |
| Friday, December 14, 2018 | Jets | Blackhawks | 5:30PM PST |
| Friday, December 14, 2018 | Flyers | Edmonton Oilers | 6PM PST |
| Saturday, December 15, 2018 | Flames | Wild | 11AM PST |
| Saturday, December 15, 2018 | Senators | Canadiens | 4PM PST |
| Saturday, December 15, 2018 | Maple Leafs | Panthers | 4PM PST |
| Saturday, December 15, 2018 | Red Wings | Islanders | 4PM PST |
| Saturday, December 15, 2018 | Kings | Penguins | 4PM PST |
| Saturday, December 15, 2018 | Sabres | Capitals | 4PM PST |
| Saturday, December 15, 2018 | Ducks | Blue Jackets | 4PM PST |
| Saturday, December 15, 2018 | Devils | Predators | 5PM PST |
| Saturday, December 15, 2018 | Stars | Avalanche | 6PM PST |
| Saturday, December 15, 2018 | Flyers | Canucks | 7PM PST |
| Sunday, December 16, 2018 | Golden Knights | Rangers | 10AM PST |
| Sunday, December 16, 2018 | Coyotes | Hurricanes | 10AM PST |
| Sunday, December 16, 2018 | Flames | Blues | 12PM PST |
| Sunday, December 16, 2018 | Sabres | Bruins | 2PM PST |
| Sunday, December 16, 2018 | Sharks | Blackhawks | 4PM PST |
| Sunday, December 16, 2018 | Lightning | Jets | 4PM PST |
| Sunday, December 16, 2018 | Edmonton Oilers | Canucks | 7PM PST |
| Monday, December 17, 2018 | Ducks | Penguins | 4PM PST |
| Monday, December 17, 2018 | Golden Knights | Blue Jackets | 4PM PST |
| Monday, December 17, 2018 | Bruins | Canadiens | 4:30PM PST |
| Monday, December 17, 2018 | Predators | Senators | 4:30PM PST |
| Monday, December 17, 2018 | Islanders | Avalanche | 6PM PST |
| Tuesday, December 18, 2018 | Panthers | Sabres | 4PM PST |
| Tuesday, December 18, 2018 | Maple Leafs | Devils | 4PM PST |
| Tuesday, December 18, 2018 | Ducks | Rangers | 4PM PST |
| Tuesday, December 18, 2018 | Red Wings | Flyers | 4PM PST |
| Tuesday, December 18, 2018 | Sharks | Wild | 5PM PST |
| Tuesday, December 18, 2018 | Predators | Blackhawks | 5:30PM PST |
| Tuesday, December 18, 2018 | Flames | Stars | 5:30PM PST |
| Tuesday, December 18, 2018 | Blues | Edmonton Oilers | 6PM PST |
| Tuesday, December 18, 2018 | Islanders | Coyotes | 6PM PST |
| Tuesday, December 18, 2018 | Lightning | Canucks | 7PM PST |
| Tuesday, December 18, 2018 | Jets | Kings | 7:30PM PST |
| Wednesday, December 19, 2018 | Penguins | Capitals | 5PM PST |
| Wednesday, December 19, 2018 | Canadiens | Avalanche | 5:30PM PST |
| Thursday, December 20, 2018 | Ducks | Bruins | 4PM PST |
| Thursday, December 20, 2018 | Panthers | Maple Leafs | 4PM PST |
| Thursday, December 20, 2018 | Predators | Flyers | 4PM PST |
| Thursday, December 20, 2018 | Wild | Penguins | 4PM PST |
| Thursday, December 20, 2018 | Red Wings | Hurricanes | 4PM PST |
| Thursday, December 20, 2018 | Devils | Blue Jackets | 4PM PST |
| Thursday, December 20, 2018 | Blackhawks | Stars | 5:30PM PST |
| Thursday, December 20, 2018 | Lightning | Flames | 6PM PST |
| Thursday, December 20, 2018 | Canadiens | Coyotes | 6PM PST |
| Thursday, December 20, 2018 | Blues | Canucks | 7PM PST |
| Thursday, December 20, 2018 | Islanders | Golden Knights | 7PM PST |
| Thursday, December 20, 2018 | Jets | Sharks | 7:30PM PST |
| Friday, December 21, 2018 | Senators | Devils | 4PM PST |
| Friday, December 21, 2018 | Sabres | Capitals | 4PM PST |
| Friday, December 21, 2018 | Blackhawks | Avalanche | 6PM PST |
| Saturday, December 22, 2018 | Predators | Bruins | 10AM PST |
| Saturday, December 22, 2018 | Blue Jackets | Flyers | 10AM PST |
| Saturday, December 22, 2018 | Panthers | Red Wings | 11AM PST |
| Saturday, December 22, 2018 | Canadiens | Golden Knights | 1PM PST |
| Saturday, December 22, 2018 | Kings | Sharks | 1PM PST |
| Saturday, December 22, 2018 | Blues | Flames | 1PM PST |
| Saturday, December 22, 2018 | Avalanche | Coyotes | 4PM PST |
| Saturday, December 22, 2018 | Ducks | Sabres | 4PM PST |
| Saturday, December 22, 2018 | Rangers | Maple Leafs | 4PM PST |
| Saturday, December 22, 2018 | Capitals | Senators | 4PM PST |
| Saturday, December 22, 2018 | Penguins | Hurricanes | 4PM PST |
| Saturday, December 22, 2018 | Stars | Wild | 5PM PST |
| Saturday, December 22, 2018 | Jets | Canucks | 7PM PST |
| Saturday, December 22, 2018 | Lightning | Edmonton Oilers | 7PM PST |
| Sunday, December 23, 2018 | Blue Jackets | Devils | 10AM PST |
| Sunday, December 23, 2018 | Bruins | Hurricanes | 2PM PST |
| Sunday, December 23, 2018 | Panthers | Blackhawks | 4PM PST |
| Sunday, December 23, 2018 | Flyers | Rangers | 4PM PST |
| Sunday, December 23, 2018 | Red Wings | Maple Leafs | 4:30PM PST |
| Sunday, December 23, 2018 | Kings | Golden Knights | 5PM PST |
| Sunday, December 23, 2018 | Coyotes | Sharks | 5PM PST |
| Sunday, December 23, 2018 | Islanders | Stars | 5PM PST |
| Thursday, December 27, 2018 | Devils | Bruins | 4PM PST |
| Thursday, December 27, 2018 | Blue Jackets | Rangers | 4PM PST |
| Thursday, December 27, 2018 | Red Wings | Penguins | 4PM PST |
| Thursday, December 27, 2018 | Hurricanes | Capitals | 4PM PST |
| Thursday, December 27, 2018 | Flyers | Lightning | 4:30PM PST |
| Thursday, December 27, 2018 | Sabres | Blues | 5PM PST |
| Thursday, December 27, 2018 | Stars | Predators | 5PM PST |
| Thursday, December 27, 2018 | Flames | Jets | 5PM PST |
| Thursday, December 27, 2018 | Wild | Blackhawks | 5:30PM PST |
| Thursday, December 27, 2018 | Canucks | Edmonton Oilers | 6PM PST |
| Thursday, December 27, 2018 | Avalanche | Golden Knights | 7PM PST |
| Thursday, December 27, 2018 | Coyotes | Kings | 7:30PM PST |
| Thursday, December 27, 2018 | Ducks | Sharks | 7:30PM PST |
| Friday, December 28, 2018 | Canadiens | Panthers | 4PM PST |
| Friday, December 28, 2018 | Senators | Islanders | 4PM PST |
| Friday, December 28, 2018 | Maple Leafs | Blue Jackets | 4PM PST |
| Saturday, December 29, 2018 | Hurricanes | Devils | 10AM PST |
| Saturday, December 29, 2018 | Wild | Jets | 12PM PST |
| Saturday, December 29, 2018 | Golden Knights | Kings | 1PM PST |
| Saturday, December 29, 2018 | Sharks | Edmonton Oilers | 1PM PST |
| Saturday, December 29, 2018 | Bruins | Sabres | 4PM PST |
| Saturday, December 29, 2018 | Islanders | Maple Leafs | 4PM PST |
| Saturday, December 29, 2018 | Capitals | Senators | 4PM PST |
| Saturday, December 29, 2018 | Canadiens | Lightning | 4PM PST |
| Saturday, December 29, 2018 | Flyers | Panthers | 4PM PST |
| Saturday, December 29, 2018 | Penguins | Blues | 5PM PST |
| Saturday, December 29, 2018 | Rangers | Predators | 5PM PST |
| Saturday, December 29, 2018 | Red Wings | Stars | 5PM PST |
| Saturday, December 29, 2018 | Blackhawks | Avalanche | 6PM PST |
| Saturday, December 29, 2018 | Coyotes | Ducks | 7PM PST |
| Saturday, December 29, 2018 | Canucks | Flames | 7PM PST |
| Sunday, December 30, 2018 | Golden Knights | Coyotes | 5PM PST |
| Monday, December 31, 2018 | Predators | Capitals | 9:30AM PST |
| Monday, December 31, 2018 | Canucks | Devils | 10AM PST |
| Monday, December 31, 2018 | Penguins | Wild | 3PM PST |
| Monday, December 31, 2018 | Islanders | Sabres | 3PM PST |
| Monday, December 31, 2018 | Flyers | Hurricanes | 3PM PST |
| Monday, December 31, 2018 | Rangers | Blues | 4PM PST |
| Monday, December 31, 2018 | Senators | Blue Jackets | 4PM PST |
| Monday, December 31, 2018 | Panthers | Red Wings | 4:30PM PST |
| Monday, December 31, 2018 | Kings | Avalanche | 5PM PST |
| Monday, December 31, 2018 | Canadiens | Stars | 5:30PM PST |
| Monday, December 31, 2018 | Sharks | Flames | 6PM PST |
| Monday, December 31, 2018 | Jets | Edmonton Oilers | 6PM PST |
| Monday, December 31, 2018 | Lightning | Ducks | 7PM PST |
| Tuesday, January 01, 2019 | Bruins | Blackhawks | 10AM PST |
| Tuesday, January 01, 2019 | Flyers | Predators | 5:30PM PST |
| Tuesday, January 01, 2019 | Kings | Golden Knights | 6PM PST |
| Wednesday, January 02, 2019 | Canucks | Senators | 4PM PST |
| Wednesday, January 02, 2019 | Flames | Red Wings | 4PM PST |
| Wednesday, January 02, 2019 | Penguins | Rangers | 4PM PST |
| Wednesday, January 02, 2019 | Devils | Stars | 5:30PM PST |
| Wednesday, January 02, 2019 | Sharks | Avalanche | 6:30PM PST |
| Wednesday, January 02, 2019 | Edmonton Oilers | Coyotes | 6:30PM PST |
| Thursday, January 03, 2019 | Wild | Maple Leafs | 11AM PST |
| Thursday, January 03, 2019 | Flames | Bruins | 4PM PST |
| Thursday, January 03, 2019 | Panthers | Sabres | 4PM PST |
| Thursday, January 03, 2019 | Blackhawks | Islanders | 4PM PST |
| Thursday, January 03, 2019 | Hurricanes | Flyers | 4PM PST |
| Thursday, January 03, 2019 | Canucks | Canadiens | 4:30PM PST |
| Thursday, January 03, 2019 | Capitals | Blues | 5PM PST |
| Thursday, January 03, 2019 | Lightning | Kings | 7:30PM PST |
| Friday, January 04, 2019 | Jets | Penguins | 4PM PST |
| Friday, January 04, 2019 | Predators | Red Wings | 4:30PM PST |
| Friday, January 04, 2019 | Blue Jackets | Hurricanes | 4:30PM PST |
| Friday, January 04, 2019 | Capitals | Stars | 5PM PST |
| Friday, January 04, 2019 | Rangers | Avalanche | 6PM PST |
| Friday, January 04, 2019 | Devils | Coyotes | 6PM PST |
| Friday, January 04, 2019 | Golden Knights | Ducks | 7PM PST |
| Saturday, January 05, 2019 | Flames | Flyers | 10AM PST |
| Saturday, January 05, 2019 | Wild | Senators | 11AM PST |
| Saturday, January 05, 2019 | Sabres | Bruins | 4PM PST |
| Saturday, January 05, 2019 | Canucks | Maple Leafs | 4PM PST |
| Saturday, January 05, 2019 | Predators | Canadiens | 4PM PST |
| Saturday, January 05, 2019 | Blue Jackets | Panthers | 4PM PST |
| Saturday, January 05, 2019 | Islanders | Blues | 5PM PST |
| Saturday, January 05, 2019 | Edmonton Oilers | Kings | 7PM PST |
| Saturday, January 05, 2019 | Lightning | Sharks | 110AM PST |
| Sunday, January 06, 2019 | Hurricanes | Senators | 11AM PST |
| Sunday, January 06, 2019 | Devils | Golden Knights | 1PM PST |
| Sunday, January 06, 2019 | Rangers | Coyotes | 1PM PST |
| Sunday, January 06, 2019 | Stars | Jets | 2PM PST |
| Sunday, January 06, 2019 | Capitals | Red Wings | 2PM PST |
| Sunday, January 06, 2019 | Edmonton Oilers | Ducks | 5PM PST |
| Sunday, January 06, 2019 | Blackhawks | Penguins | 5PM PST |
| Monday, January 07, 2019 | Predators | Maple Leafs | 4PM PST |
| Monday, January 07, 2019 | Blues | Flyers | 4PM PST |
| Monday, January 07, 2019 | Wild | Canadiens | 4:30PM PST |
| Monday, January 07, 2019 | Flames | Blackhawks | 5:30PM PST |
| Monday, January 07, 2019 | Kings | Sharks | 7:30PM PST |
| Tuesday, January 08, 2019 | Wild | Bruins | 4PM PST |
| Tuesday, January 08, 2019 | Devils | Sabres | 4PM PST |
| Tuesday, January 08, 2019 | Hurricanes | Islanders | 4PM PST |
| Tuesday, January 08, 2019 | Panthers | Penguins | 4PM PST |
| Tuesday, January 08, 2019 | Flyers | Capitals | 4PM PST |
| Tuesday, January 08, 2019 | Canadiens | Red Wings | 4:30PM PST |
| Tuesday, January 08, 2019 | Blue Jackets | Lightning | 4:30PM PST |
| Tuesday, January 08, 2019 | Stars | Blues | 5PM PST |
| Tuesday, January 08, 2019 | Avalanche | Jets | 5PM PST |
| Tuesday, January 08, 2019 | Rangers | Golden Knights | 7PM PST |
| Tuesday, January 08, 2019 | Edmonton Oilers | Sharks | 7:30PM PST |
| Wednesday, January 09, 2019 | Predators | Blackhawks | 5PM PST |
| Wednesday, January 09, 2019 | Avalanche | Flames | 6:30PM PST |
| Wednesday, January 09, 2019 | Senators | Ducks | 7PM PST |
| Thursday, January 10, 2019 | Capitals | Bruins | 4PM PST |
| Thursday, January 10, 2019 | Maple Leafs | Devils | 4PM PST |
| Thursday, January 10, 2019 | Islanders | Rangers | 4PM PST |
| Thursday, January 10, 2019 | Stars | Flyers | 4PM PST |
| Thursday, January 10, 2019 | Predators | Blue Jackets | 4PM PST |
| Thursday, January 10, 2019 | Hurricanes | Lightning | 4:30PM PST |
| Thursday, January 10, 2019 | Canadiens | Blues | 5PM PST |
| Thursday, January 10, 2019 | Jets | Wild | 5PM PST |
| Thursday, January 10, 2019 | Panthers | Edmonton Oilers | 6PM PST |
| Thursday, January 10, 2019 | Coyotes | Canucks | 7PM PST |
| Thursday, January 10, 2019 | Sharks | Golden Knights | 7PM PST |
| Thursday, January 10, 2019 | Senators | Kings | 7:30PM PST |
| Friday, January 11, 2019 | Sabres | Hurricanes | 4:30PM PST |
| Friday, January 11, 2019 | Red Wings | Jets | 5PM PST |
| Friday, January 11, 2019 | Panthers | Flames | 6PM PST |
| Friday, January 11, 2019 | Penguins | Ducks | 7PM PST |
| Saturday, January 12, 2019 | Flyers | Devils | 10AM PST |
| Saturday, January 12, 2019 | Rangers | Islanders | 10AM PST |
| Saturday, January 12, 2019 | Lightning | Sabres | 4PM PST |
| Saturday, January 12, 2019 | Bruins | Maple Leafs | 4PM PST |
| Saturday, January 12, 2019 | Avalanche | Canadiens | 4PM PST |
| Saturday, January 12, 2019 | Blue Jackets | Capitals | 4PM PST |
| Saturday, January 12, 2019 | Red Wings | Wild | 5PM PST |
| Saturday, January 12, 2019 | Golden Knights | Blackhawks | 5:30PM PST |
| Saturday, January 12, 2019 | Blues | Stars | 6PM PST |
| Saturday, January 12, 2019 | Senators | Sharks | 7PM PST |
| Saturday, January 12, 2019 | Coyotes | Edmonton Oilers | 7PM PST |
| Saturday, January 12, 2019 | Penguins | Kings | 7:30PM PST |
| Sunday, January 13, 2019 | Predators | Hurricanes | 10AM PST |
| Sunday, January 13, 2019 | Ducks | Jets | 3PM PST |
| Sunday, January 13, 2019 | Rangers | Blue Jackets | 3PM PST |
| Sunday, January 13, 2019 | Panthers | Canucks | 4PM PST |
| Sunday, January 13, 2019 | Lightning | Islanders | 4PM PST |
| Sunday, January 13, 2019 | Coyotes | Flames | 6:30PM PST |
| Monday, January 14, 2019 | Canadiens | Bruins | 4PM PST |
| Monday, January 14, 2019 | Avalanche | Maple Leafs | 4PM PST |
| Monday, January 14, 2019 | Blackhawks | Devils | 4PM PST |
| Monday, January 14, 2019 | Wild | Flyers | 4PM PST |
| Monday, January 14, 2019 | Blues | Capitals | 4PM PST |
| Monday, January 14, 2019 | Sabres | Edmonton Oilers | 6PM PST |
| Tuesday, January 15, 2019 | Blues | Islanders | 4PM PST |
| Tuesday, January 15, 2019 | Hurricanes | Rangers | 4PM PST |
| Tuesday, January 15, 2019 | Devils | Blue Jackets | 4PM PST |
| Tuesday, January 15, 2019 | Panthers | Canadiens | 4:30PM PST |
| Tuesday, January 15, 2019 | Ducks | Red Wings | 4:30PM PST |
| Tuesday, January 15, 2019 | Capitals | Predators | 5PM PST |
| Tuesday, January 15, 2019 | Kings | Wild | 5PM PST |
| Tuesday, January 15, 2019 | Golden Knights | Jets | 5PM PST |
| Tuesday, January 15, 2019 | Lightning | Stars | 5:30PM PST |
| Tuesday, January 15, 2019 | Penguins | Sharks | 7PM PST |
| Wednesday, January 16, 2019 | Avalanche | Senators | 4PM PST |
| Wednesday, January 16, 2019 | Bruins | Flyers | 4:30PM PST |
| Wednesday, January 16, 2019 | Sabres | Flames | 6:30PM PST |
| Wednesday, January 16, 2019 | Edmonton Oilers | Canucks | 7PM PST |
| Wednesday, January 16, 2019 | Sharks | Coyotes | 7PM PST |
| Thursday, January 17, 2019 | Blues | Bruins | 4PM PST |
| Thursday, January 17, 2019 | Devils | Islanders | 4PM PST |
| Thursday, January 17, 2019 | Blackhawks | Rangers | 4PM PST |
| Thursday, January 17, 2019 | Maple Leafs | Lightning | 4:30PM PST |
| Thursday, January 17, 2019 | Jets | Predators | 5PM PST |
| Thursday, January 17, 2019 | Ducks | Wild | 5PM PST |
| Thursday, January 17, 2019 | Kings | Stars | 5:30PM PST |
| Friday, January 18, 2019 | Maple Leafs | Panthers | 4PM PST |
| Friday, January 18, 2019 | Canadiens | Blue Jackets | 4PM PST |
| Friday, January 18, 2019 | Islanders | Capitals | 4:30PM PST |
| Friday, January 18, 2019 | Senators | Hurricanes | 4:30PM PST |
| Friday, January 18, 2019 | Red Wings | Flames | 6PM PST |
| Friday, January 18, 2019 | Penguins | Coyotes | 6PM PST |
| Friday, January 18, 2019 | Sabres | Canucks | 7PM PST |
| Saturday, January 19, 2019 | Ducks | Devils | 10AM PST |
| Saturday, January 19, 2019 | Kings | Avalanche | 12PM PST |
| Saturday, January 19, 2019 | Senators | Blues | 4PM PST |
| Saturday, January 19, 2019 | Jets | Stars | 4PM PST |
| Saturday, January 19, 2019 | Rangers | Bruins | 4PM PST |
| Saturday, January 19, 2019 | Flyers | Canadiens | 4PM PST |
| Saturday, January 19, 2019 | Sharks | Lightning | 4PM PST |
| Saturday, January 19, 2019 | Panthers | Predators | 5PM PST |
| Saturday, January 19, 2019 | Blue Jackets | Wild | 6PM PST |
| Saturday, January 19, 2019 | Penguins | Golden Knights | 7PM PST |
| Saturday, January 19, 2019 | Flames | Edmonton Oilers | 7PM PST |
| Sunday, January 20, 2019 | Capitals | Blackhawks | 9:30AM PST |
| Sunday, January 20, 2019 | Ducks | Islanders | 12PM PST |
| Sunday, January 20, 2019 | Red Wings | Canucks | 1PM PST |
| Sunday, January 20, 2019 | Coyotes | Maple Leafs | 4PM PST |
| Sunday, January 20, 2019 | Hurricanes | Edmonton Oilers | 6:30PM PST |
| Monday, January 21, 2019 | Predators | Avalanche | 12PM PST |
| Monday, January 21, 2019 | Blues | Kings | 1PM PST |
| Monday, January 21, 2019 | Wild | Golden Knights | 3PM PST |
| Monday, January 21, 2019 | Sharks | Panthers | 4PM PST |
| Tuesday, January 22, 2019 | Sharks | Capitals | 4PM PST |
| Tuesday, January 22, 2019 | Coyotes | Senators | 4:30PM PST |
| Tuesday, January 22, 2019 | Islanders | Blackhawks | 5:30PM PST |
| Tuesday, January 22, 2019 | Hurricanes | Flames | 6PM PST |
| Tuesday, January 22, 2019 | Red Wings | Edmonton Oilers | 6PM PST |
| Wednesday, January 23, 2019 | Capitals | Maple Leafs | 4:30PM PST |
| Wednesday, January 23, 2019 | Coyotes | Canadiens | 4:30PM PST |
| Wednesday, January 23, 2019 | Wild | Avalanche | 6:30PM PST |
| Wednesday, January 23, 2019 | Predators | Golden Knights | 7PM PST |
| Wednesday, January 23, 2019 | Blues | Ducks | 7PM PST |
| Wednesday, January 23, 2019 | Hurricanes | Canucks | 7:30PM PST |
| Monday, January 28, 2019 | Jets | Flyers | 4PM PST |
| Monday, January 28, 2019 | Devils | Penguins | 4PM PST |
| Tuesday, January 29, 2019 | Jets | Bruins | 4PM PST |
| Tuesday, January 29, 2019 | Flyers | Rangers | 4PM PST |
| Tuesday, January 29, 2019 | Sabres | Blue Jackets | 4PM PST |
| Wednesday, January 30, 2019 | Lightning | Penguins | 5PM PST |
| Wednesday, January 30, 2019 | Sabres | Stars | 5:30PM PST |
| Thursday, January 31, 2019 | Flyers | Bruins | 4PM PST |
| Thursday, January 31, 2019 | Rangers | Devils | 4PM PST |
| Thursday, January 31, 2019 | Blue Jackets | Jets | 5PM PST |
| Friday, February 01, 2019 | Blackhawks | Sabres | 4PM PST |
| Friday, February 01, 2019 | Predators | Panthers | 4PM PST |
| Friday, February 01, 2019 | Lightning | Islanders | 4PM PST |
| Friday, February 01, 2019 | Senators | Penguins | 4PM PST |
| Friday, February 01, 2019 | Flames | Capitals | 4PM PST |
| Friday, February 01, 2019 | Maple Leafs | Red Wings | 4:30PM PST |
| Friday, February 01, 2019 | Golden Knights | Hurricanes | 4:30PM PST |
| Friday, February 01, 2019 | Wild | Stars | 5PM PST |
| Saturday, February 02, 2019 | Edmonton Oilers | Flyers | 10AM PST |
| Saturday, February 02, 2019 | Devils | Canadiens | 11AM PST |
| Saturday, February 02, 2019 | Ducks | Jets | 4PM PST |
| Saturday, February 02, 2019 | Penguins | Maple Leafs | 4PM PST |
| Saturday, February 02, 2019 | Red Wings | Senators | 4PM PST |
| Saturday, February 02, 2019 | Golden Knights | Panthers | 4PM PST |
| Saturday, February 02, 2019 | Kings | Islanders | 4PM PST |
| Saturday, February 02, 2019 | Lightning | Rangers | 4PM PST |
| Saturday, February 02, 2019 | Blues | Blue Jackets | 4PM PST |
| Saturday, February 02, 2019 | Stars | Predators | 5PM PST |
| Saturday, February 02, 2019 | Blackhawks | Wild | 5PM PST |
| Saturday, February 02, 2019 | Canucks | Avalanche | 7PM PST |
| Saturday, February 02, 2019 | Coyotes | Sharks | 7:30PM PST |
| Sunday, February 03, 2019 | Bruins | Capitals | 9:30AM PST |
| Sunday, February 03, 2019 | Edmonton Oilers | Canadiens | 11AM PST |
| Sunday, February 03, 2019 | Flames | Hurricanes | 11AM PST |
| Monday, February 04, 2019 | Ducks | Maple Leafs | 4PM PST |
| Monday, February 04, 2019 | Kings | Rangers | 4PM PST |
| Monday, February 04, 2019 | Canucks | Flyers | 4PM PST |
| Monday, February 04, 2019 | Coyotes | Stars | 5:30PM PST |
| Tuesday, February 05, 2019 | Islanders | Bruins | 4PM PST |
| Tuesday, February 05, 2019 | Wild | Sabres | 4PM PST |
| Tuesday, February 05, 2019 | Blues | Panthers | 4PM PST |
| Tuesday, February 05, 2019 | Kings | Devils | 4PM PST |
| Tuesday, February 05, 2019 | Hurricanes | Penguins | 4PM PST |
| Tuesday, February 05, 2019 | Canucks | Capitals | 4PM PST |
| Tuesday, February 05, 2019 | Ducks | Canadiens | 4:30PM PST |
| Tuesday, February 05, 2019 | Golden Knights | Lightning | 4:30PM PST |
| Tuesday, February 05, 2019 | Coyotes | Predators | 5PM PST |
| Tuesday, February 05, 2019 | Sharks | Jets | 5PM PST |
| Tuesday, February 05, 2019 | Blue Jackets | Avalanche | 6PM PST |
| Tuesday, February 05, 2019 | Blackhawks | Edmonton Oilers | 6PM PST |
| Wednesday, February 06, 2019 | Senators | Maple Leafs | 4:30PM PST |
| Wednesday, February 06, 2019 | Bruins | Rangers | 5PM PST |
| Thursday, February 07, 2019 | Hurricanes | Sabres | 4PM PST |
| Thursday, February 07, 2019 | Penguins | Panthers | 4PM PST |
| Thursday, February 07, 2019 | Islanders | Devils | 4PM PST |
| Thursday, February 07, 2019 | Kings | Flyers | 4PM PST |
| Thursday, February 07, 2019 | Avalanche | Capitals | 4PM PST |
| Thursday, February 07, 2019 | Jets | Canadiens | 4:30PM PST |
| Thursday, February 07, 2019 | Ducks | Senators | 4:30PM PST |
| Thursday, February 07, 2019 | Golden Knights | Red Wings | 4:30PM PST |
| Thursday, February 07, 2019 | Blues | Lightning | 4:30PM PST |
| Thursday, February 07, 2019 | Stars | Predators | 5PM PST |
| Thursday, February 07, 2019 | Edmonton Oilers | Wild | 5PM PST |
| Thursday, February 07, 2019 | Canucks | Blackhawks | 5:30PM PST |
| Thursday, February 07, 2019 | Sharks | Flames | 6PM PST |
| Thursday, February 07, 2019 | Blue Jackets | Coyotes | 6PM PST |
| Friday, February 08, 2019 | Hurricanes | Rangers | 4PM PST |
| Saturday, February 09, 2019 | Kings | Bruins | 10AM PST |
| Saturday, February 09, 2019 | Red Wings | Sabres | 10AM PST |
| Saturday, February 09, 2019 | Wild | Devils | 10AM PST |
| Saturday, February 09, 2019 | Avalanche | Islanders | 10AM PST |
| Saturday, February 09, 2019 | Ducks | Flyers | 10AM PST |
| Saturday, February 09, 2019 | Predators | Blues | 11AM PST |
| Saturday, February 09, 2019 | Jets | Senators | 11AM PST |
| Saturday, February 09, 2019 | Stars | Coyotes | 1PM PST |
| Saturday, February 09, 2019 | Sharks | Edmonton Oilers | 4PM PST |
| Saturday, February 09, 2019 | Maple Leafs | Canadiens | 4PM PST |
| Saturday, February 09, 2019 | Penguins | Lightning | 4PM PST |
| Saturday, February 09, 2019 | Panthers | Capitals | 4PM PST |
| Saturday, February 09, 2019 | Flames | Canucks | 7PM PST |
| Saturday, February 09, 2019 | Blue Jackets | Golden Knights | 7PM PST |
| Sunday, February 10, 2019 | Blues | Predators | 9:30AM PST |
| Sunday, February 10, 2019 | Red Wings | Blackhawks | 12PM PST |
| Sunday, February 10, 2019 | Avalanche | Bruins | 12PM PST |
| Sunday, February 10, 2019 | Jets | Sabres | 12PM PST |
| Sunday, February 10, 2019 | Hurricanes | Devils | 12PM PST |
| Sunday, February 10, 2019 | Wild | Islanders | 12PM PST |
| Sunday, February 10, 2019 | Lightning | Panthers | 3PM PST |
| Sunday, February 10, 2019 | Maple Leafs | Rangers | 4PM PST |
| Monday, February 11, 2019 | Penguins | Flyers | 4PM PST |
| Monday, February 11, 2019 | Kings | Capitals | 4PM PST |
| Monday, February 11, 2019 | Sharks | Canucks | 7PM PST |
| Tuesday, February 12, 2019 | Blackhawks | Bruins | 4PM PST |
| Tuesday, February 12, 2019 | Islanders | Sabres | 4PM PST |
| Tuesday, February 12, 2019 | Stars | Panthers | 4PM PST |
| Tuesday, February 12, 2019 | Capitals | Blue Jackets | 4PM PST |
| Tuesday, February 12, 2019 | Hurricanes | Senators | 4:30PM PST |
| Tuesday, February 12, 2019 | Flames | Lightning | 4:30PM PST |
| Tuesday, February 12, 2019 | Devils | Blues | 5PM PST |
| Tuesday, February 12, 2019 | Red Wings | Predators | 5PM PST |
| Tuesday, February 12, 2019 | Flyers | Wild | 5PM PST |
| Tuesday, February 12, 2019 | Rangers | Jets | 5PM PST |
| Tuesday, February 12, 2019 | Maple Leafs | Avalanche | 6PM PST |
| Tuesday, February 12, 2019 | Coyotes | Golden Knights | 7PM PST |
| Wednesday, February 13, 2019 | Edmonton Oilers | Penguins | 5PM PST |
| Wednesday, February 13, 2019 | Canucks | Ducks | 7:30PM PST |
| Thursday, February 14, 2019 | Flames | Panthers | 4PM PST |
| Thursday, February 14, 2019 | Islanders | Blue Jackets | 4PM PST |
| Thursday, February 14, 2019 | Senators | Red Wings | 4:30PM PST |
| Thursday, February 14, 2019 | Stars | Lightning | 4:30PM PST |
| Thursday, February 14, 2019 | Canadiens | Predators | 5PM PST |
| Thursday, February 14, 2019 | Avalanche | Jets | 5PM PST |
| Thursday, February 14, 2019 | Devils | Blackhawks | 5:30PM PST |
| Thursday, February 14, 2019 | Blues | Coyotes | 6PM PST |
| Thursday, February 14, 2019 | Maple Leafs | Golden Knights | 7PM PST |
| Thursday, February 14, 2019 | Canucks | Kings | 7:30PM PST |
| Thursday, February 14, 2019 | Capitals | Sharks | 7:30PM PST |
| Friday, February 15, 2019 | Rangers | Sabres | 4PM PST |
| Friday, February 15, 2019 | Edmonton Oilers | Hurricanes | 4:30PM PST |
| Friday, February 15, 2019 | Devils | Wild | 5:30PM PST |
| Friday, February 15, 2019 | Bruins | Ducks | 7PM PST |
| Saturday, February 16, 2019 | Red Wings | Flyers | 10AM PST |
| Saturday, February 16, 2019 | Flames | Penguins | 10AM PST |
| Saturday, February 16, 2019 | Blues | Avalanche | 12PM PST |
| Saturday, February 16, 2019 | Maple Leafs | Coyotes | 4PM PST |
| Saturday, February 16, 2019 | Senators | Jets | 4PM PST |
| Saturday, February 16, 2019 | Canadiens | Lightning | 4PM PST |
| Saturday, February 16, 2019 | Edmonton Oilers | Islanders | 4PM PST |
| Saturday, February 16, 2019 | Stars | Hurricanes | 5PM PST |
| Saturday, February 16, 2019 | Blue Jackets | Blackhawks | 5:30PM PST |
| Saturday, February 16, 2019 | Predators | Golden Knights | 7PM PST |
| Saturday, February 16, 2019 | Canucks | Sharks | 7PM PST |
| Saturday, February 16, 2019 | Bruins | Kings | 7:30PM PST |
| Sunday, February 17, 2019 | Rangers | Penguins | 9:30AM PST |
| Sunday, February 17, 2019 | Blues | Wild | 12PM PST |
| Sunday, February 17, 2019 | Sabres | Devils | 3PM PST |
| Sunday, February 17, 2019 | Flyers | Red Wings | 4PM PST |
| Sunday, February 17, 2019 | Canadiens | Panthers | 4PM PST |
| Sunday, February 17, 2019 | Capitals | Ducks | 6PM PST |
| Monday, February 18, 2019 | Coyotes | Flames | 1PM PST |
| Monday, February 18, 2019 | Lightning | Blue Jackets | 4PM PST |
| Monday, February 18, 2019 | Senators | Blackhawks | 5:30PM PST |
| Monday, February 18, 2019 | Golden Knights | Avalanche | 6PM PST |
| Monday, February 18, 2019 | Capitals | Kings | 7:30PM PST |
| Monday, February 18, 2019 | Bruins | Sharks | 7:30PM PST |
| Tuesday, February 19, 2019 | Sabres | Panthers | 4PM PST |
| Tuesday, February 19, 2019 | Penguins | Devils | 4PM PST |
| Tuesday, February 19, 2019 | Lightning | Flyers | 4PM PST |
| Tuesday, February 19, 2019 | Rangers | Hurricanes | 4PM PST |
| Tuesday, February 19, 2019 | Blue Jackets | Canadiens | 4:30PM PST |
| Tuesday, February 19, 2019 | Maple Leafs | Blues | 5PM PST |
| Tuesday, February 19, 2019 | Ducks | Wild | 5PM PST |
| Tuesday, February 19, 2019 | Predators | Stars | 5:30PM PST |
| Tuesday, February 19, 2019 | Coyotes | Edmonton Oilers | 6PM PST |
| Wednesday, February 20, 2019 | Blackhawks | Red Wings | 4:30PM PST |
| Wednesday, February 20, 2019 | Jets | Avalanche | 5:30PM PST |
| Wednesday, February 20, 2019 | Islanders | Flames | 6:30PM PST |
| Wednesday, February 20, 2019 | Bruins | Golden Knights | 7PM PST |
| Thursday, February 21, 2019 | Capitals | Maple Leafs | 4PM PST |
| Thursday, February 21, 2019 | Hurricanes | Panthers | 4PM PST |
| Thursday, February 21, 2019 | Senators | Devils | 4PM PST |
| Thursday, February 21, 2019 | Wild | Rangers | 4PM PST |
| Thursday, February 21, 2019 | Sharks | Penguins | 4PM PST |
| Thursday, February 21, 2019 | Flyers | Canadiens | 4:30PM PST |
| Thursday, February 21, 2019 | Sabres | Lightning | 4:30PM PST |
| Thursday, February 21, 2019 | Kings | Predators | 5PM PST |
| Thursday, February 21, 2019 | Blues | Stars | 5:30PM PST |
| Thursday, February 21, 2019 | Islanders | Edmonton Oilers | 6PM PST |
| Thursday, February 21, 2019 | Coyotes | Canucks | 7PM PST |
| Friday, February 22, 2019 | Blue Jackets | Senators | 4PM PST |
| Friday, February 22, 2019 | Avalanche | Blackhawks | 4:30PM PST |
| Friday, February 22, 2019 | Wild | Red Wings | 4:30PM PST |
| Friday, February 22, 2019 | Ducks | Flames | 6PM PST |
| Friday, February 22, 2019 | Jets | Golden Knights | 7PM PST |
| Saturday, February 23, 2019 | Capitals | Sabres | 10AM PST |
| Saturday, February 23, 2019 | Devils | Rangers | 10AM PST |
| Saturday, February 23, 2019 | Bruins | Blues | 1PM PST |
| Saturday, February 23, 2019 | Hurricanes | Stars | 2PM PST |
| Saturday, February 23, 2019 | Kings | Panthers | 2PM PST |
| Saturday, February 23, 2019 | Sharks | Blue Jackets | 2PM PST |
| Saturday, February 23, 2019 | Avalanche | Predators | 2:30PM PST |
| Saturday, February 23, 2019 | Canadiens | Maple Leafs | 4PM PST |
| Saturday, February 23, 2019 | Penguins | Flyers | 5PM PST |
| Saturday, February 23, 2019 | Islanders | Canucks | 7PM PST |
| Saturday, February 23, 2019 | Ducks | Edmonton Oilers | 7PM PST |
| Sunday, February 24, 2019 | Rangers | Capitals | 9:30AM PST |
| Sunday, February 24, 2019 | Stars | Blackhawks | 12PM PST |
| Sunday, February 24, 2019 | Sharks | Red Wings | 12PM PST |
| Sunday, February 24, 2019 | Blues | Wild | 4PM PST |
| Sunday, February 24, 2019 | Flames | Senators | 4PM PST |
| Sunday, February 24, 2019 | Jets | Coyotes | 6PM PST |
| Monday, February 25, 2019 | Sabres | Maple Leafs | 4PM PST |
| Monday, February 25, 2019 | Canadiens | Devils | 4PM PST |
| Monday, February 25, 2019 | Kings | Lightning | 4:30PM PST |
| Monday, February 25, 2019 | Edmonton Oilers | Predators | 5PM PST |
| Monday, February 25, 2019 | Panthers | Avalanche | 6PM PST |
| Monday, February 25, 2019 | Ducks | Canucks | 7PM PST |
| Tuesday, February 26, 2019 | Sharks | Bruins | 4PM PST |
| Tuesday, February 26, 2019 | Flames | Islanders | 4PM PST |
| Tuesday, February 26, 2019 | Sabres | Flyers | 4PM PST |
| Tuesday, February 26, 2019 | Senators | Capitals | 4PM PST |
| Tuesday, February 26, 2019 | Kings | Hurricanes | 4PM PST |
| Tuesday, February 26, 2019 | Penguins | Blue Jackets | 4PM PST |
| Tuesday, February 26, 2019 | Canadiens | Red Wings | 4:30PM PST |
| Tuesday, February 26, 2019 | Predators | Blues | 5PM PST |
| Tuesday, February 26, 2019 | Wild | Jets | 5PM PST |
| Tuesday, February 26, 2019 | Panthers | Coyotes | 6PM PST |
| Tuesday, February 26, 2019 | Stars | Golden Knights | 7PM PST |
| Wednesday, February 27, 2019 | Edmonton Oilers | Maple Leafs | 4PM PST |
| Wednesday, February 27, 2019 | Flames | Devils | 4PM PST |
| Wednesday, February 27, 2019 | Lightning | Rangers | 4:30PM PST |
| Wednesday, February 27, 2019 | Canucks | Avalanche | 6:30PM PST |
| Wednesday, February 27, 2019 | Blackhawks | Ducks | 7PM PST |
| Thursday, February 28, 2019 | Lightning | Bruins | 4PM PST |
| Thursday, February 28, 2019 | Maple Leafs | Islanders | 4PM PST |
| Thursday, February 28, 2019 | Flyers | Blue Jackets | 4PM PST |
| Thursday, February 28, 2019 | Edmonton Oilers | Senators | 4:30PM PST |
| Thursday, February 28, 2019 | Canucks | Coyotes | 6PM PST |
| Thursday, February 28, 2019 | Panthers | Golden Knights | 7PM PST |
| Thursday, February 28, 2019 | Stars | Kings | 7:30PM PST |
| Friday, March 01, 2019 | Penguins | Sabres | 4PM PST |
| Friday, March 01, 2019 | Flyers | Devils | 4PM PST |
| Friday, March 01, 2019 | Capitals | Islanders | 4PM PST |
| Friday, March 01, 2019 | Canadiens | Rangers | 4PM PST |
| Friday, March 01, 2019 | Blues | Hurricanes | 4:30PM PST |
| Friday, March 01, 2019 | Predators | Jets | 5PM PST |
| Friday, March 01, 2019 | Golden Knights | Ducks | 7PM PST |
| Friday, March 01, 2019 | Avalanche | Sharks | 7:30PM PST |
| Saturday, March 02, 2019 | Edmonton Oilers | Blue Jackets | 11AM PST |
| Saturday, March 02, 2019 | Blackhawks | Kings | 1PM PST |
| Saturday, March 02, 2019 | Devils | Bruins | 4PM PST |
| Saturday, March 02, 2019 | Sabres | Maple Leafs | 4PM PST |
| Saturday, March 02, 2019 | Penguins | Canadiens | 4PM PST |
| Saturday, March 02, 2019 | Senators | Lightning | 4PM PST |
| Saturday, March 02, 2019 | Hurricanes | Panthers | 4PM PST |
| Saturday, March 02, 2019 | Red Wings | Coyotes | 5PM PST |
| Saturday, March 02, 2019 | Stars | Blues | 5PM PST |
| Saturday, March 02, 2019 | Wild | Flames | 7PM PST |
| Sunday, March 03, 2019 | Capitals | Rangers | 9:30AM PST |
| Sunday, March 03, 2019 | Flyers | Islanders | 12PM PST |
| Sunday, March 03, 2019 | Canucks | Golden Knights | 1PM PST |
| Sunday, March 03, 2019 | Avalanche | Ducks | 1PM PST |
| Sunday, March 03, 2019 | Senators | Panthers | 2PM PST |
| Sunday, March 03, 2019 | Jets | Blue Jackets | 4PM PST |
| Sunday, March 03, 2019 | Predators | Wild | 4:30PM PST |
| Sunday, March 03, 2019 | Blackhawks | Sharks | 7PM PST |
| Monday, March 04, 2019 | Edmonton Oilers | Sabres | 4PM PST |
| Monday, March 04, 2019 | Maple Leafs | Flames | 6PM PST |
| Tuesday, March 05, 2019 | Hurricanes | Bruins | 4PM PST |
| Tuesday, March 05, 2019 | Blue Jackets | Devils | 4PM PST |
| Tuesday, March 05, 2019 | Senators | Islanders | 4PM PST |
| Tuesday, March 05, 2019 | Panthers | Penguins | 4PM PST |
| Tuesday, March 05, 2019 | Jets | Lightning | 4:30PM PST |
| Tuesday, March 05, 2019 | Wild | Predators | 5PM PST |
| Tuesday, March 05, 2019 | Rangers | Stars | 5:30PM PST |
| Tuesday, March 05, 2019 | Red Wings | Avalanche | 6PM PST |
| Tuesday, March 05, 2019 | Ducks | Coyotes | 6PM PST |
| Tuesday, March 05, 2019 | Canadiens | Kings | 7:30PM PST |
| Wednesday, March 06, 2019 | Capitals | Flyers | 4:30PM PST |
| Wednesday, March 06, 2019 | Maple Leafs | Canucks | 6PM PST |
| Wednesday, March 06, 2019 | Blues | Ducks | 7PM PST |
| Wednesday, March 06, 2019 | Flames | Golden Knights | 7:30PM PST |
| Thursday, March 07, 2019 | Panthers | Bruins | 4PM PST |
| Thursday, March 07, 2019 | Blue Jackets | Penguins | 4PM PST |
| Thursday, March 07, 2019 | Islanders | Senators | 4:30PM PST |
| Thursday, March 07, 2019 | Rangers | Red Wings | 4:30PM PST |
| Thursday, March 07, 2019 | Wild | Lightning | 4:30PM PST |
| Thursday, March 07, 2019 | Sabres | Blackhawks | 5:30PM PST |
| Thursday, March 07, 2019 | Avalanche | Stars | 5:30PM PST |
| Thursday, March 07, 2019 | Canucks | Edmonton Oilers | 6PM PST |
| Thursday, March 07, 2019 | Flames | Coyotes | 6PM PST |
| Thursday, March 07, 2019 | Blues | Kings | 7:30PM PST |
| Thursday, March 07, 2019 | Canadiens | Sharks | 7:30PM PST |
| Friday, March 08, 2019 | Wild | Panthers | 4PM PST |
| Friday, March 08, 2019 | Devils | Capitals | 4PM PST |
| Friday, March 08, 2019 | Jets | Hurricanes | 4:30PM PST |
| Friday, March 08, 2019 | Canadiens | Ducks | 7PM PST |
| Saturday, March 09, 2019 | Sabres | Avalanche | 12PM PST |
| Saturday, March 09, 2019 | Blues | Sharks | 1PM PST |
| Saturday, March 09, 2019 | Maple Leafs | Edmonton Oilers | 4PM PST |
| Saturday, March 09, 2019 | Senators | Bruins | 4PM PST |
| Saturday, March 09, 2019 | Red Wings | Lightning | 4PM PST |
| Saturday, March 09, 2019 | Flyers | Islanders | 4PM PST |
| Saturday, March 09, 2019 | Devils | Rangers | 4PM PST |
| Saturday, March 09, 2019 | Penguins | Blue Jackets | 4PM PST |
| Saturday, March 09, 2019 | Kings | Coyotes | 5PM PST |
| Saturday, March 09, 2019 | Hurricanes | Predators | 5PM PST |
| Saturday, March 09, 2019 | Blackhawks | Stars | 5PM PST |
| Saturday, March 09, 2019 | Golden Knights | Canucks | 7PM PST |
| Sunday, March 10, 2019 | Red Wings | Panthers | 2PM PST |
| Sunday, March 10, 2019 | Jets | Capitals | 4PM PST |
| Sunday, March 10, 2019 | Bruins | Penguins | 4:30PM PST |
| Sunday, March 10, 2019 | Golden Knights | Flames | 6:30PM PST |
| Sunday, March 10, 2019 | Kings | Ducks | 7PM PST |
| Monday, March 11, 2019 | Lightning | Maple Leafs | 4PM PST |
| Monday, March 11, 2019 | Blue Jackets | Islanders | 4PM PST |
| Monday, March 11, 2019 | Senators | Flyers | 4PM PST |
| Monday, March 11, 2019 | Sharks | Wild | 5PM PST |
| Monday, March 11, 2019 | Coyotes | Blackhawks | 5:30PM PST |
| Monday, March 11, 2019 | Hurricanes | Avalanche | 6PM PST |
| Monday, March 11, 2019 | Rangers | Edmonton Oilers | 6PM PST |
| Tuesday, March 12, 2019 | Stars | Sabres | 4PM PST |
| Tuesday, March 12, 2019 | Capitals | Penguins | 4PM PST |
| Tuesday, March 12, 2019 | Bruins | Blue Jackets | 4PM PST |
| Tuesday, March 12, 2019 | Red Wings | Canadiens | 4:30PM PST |
| Tuesday, March 12, 2019 | Coyotes | Blues | 5PM PST |
| Tuesday, March 12, 2019 | Sharks | Jets | 5PM PST |
| Tuesday, March 12, 2019 | Devils | Flames | 6PM PST |
| Tuesday, March 12, 2019 | Predators | Ducks | 7PM PST |
| Wednesday, March 13, 2019 | Blackhawks | Maple Leafs | 4PM PST |
| Wednesday, March 13, 2019 | Devils | Edmonton Oilers | 6:30PM PST |
| Wednesday, March 13, 2019 | Rangers | Canucks | 7PM PST |
| Thursday, March 14, 2019 | Penguins | Sabres | 4PM PST |
| Thursday, March 14, 2019 | Canadiens | Islanders | 4PM PST |
| Thursday, March 14, 2019 | Capitals | Flyers | 4PM PST |
| Thursday, March 14, 2019 | Blues | Senators | 4:30PM PST |
| Thursday, March 14, 2019 | Lightning | Red Wings | 4:30PM PST |
| Thursday, March 14, 2019 | Stars | Wild | 5PM PST |
| Thursday, March 14, 2019 | Bruins | Jets | 5PM PST |
| Thursday, March 14, 2019 | Ducks | Coyotes | 7PM PST |
| Thursday, March 14, 2019 | Predators | Kings | 7:30PM PST |
| Thursday, March 14, 2019 | Panthers | Sharks | 7:30PM PST |
| Friday, March 15, 2019 | Flyers | Maple Leafs | 4PM PST |
| Friday, March 15, 2019 | Hurricanes | Blue Jackets | 4PM PST |
| Friday, March 15, 2019 | Golden Knights | Stars | 5PM PST |
| Friday, March 15, 2019 | Ducks | Avalanche | 6PM PST |
| Friday, March 15, 2019 | Rangers | Flames | 6PM PST |
| Friday, March 15, 2019 | Devils | Canucks | 7PM PST |
| Saturday, March 16, 2019 | Blues | Penguins | 10AM PST |
| Saturday, March 16, 2019 | Islanders | Red Wings | 11AM PST |
| Saturday, March 16, 2019 | Panthers | Kings | 1PM PST |
| Saturday, March 16, 2019 | Flames | Jets | 4PM PST |
| Saturday, March 16, 2019 | Blue Jackets | Bruins | 4PM PST |
| Saturday, March 16, 2019 | Blackhawks | Canadiens | 4PM PST |
| Saturday, March 16, 2019 | Maple Leafs | Senators | 4PM PST |
| Saturday, March 16, 2019 | Capitals | Lightning | 4PM PST |
| Saturday, March 16, 2019 | Sabres | Hurricanes | 4PM PST |
| Saturday, March 16, 2019 | Rangers | Wild | 5PM PST |
| Saturday, March 16, 2019 | Edmonton Oilers | Coyotes | 7PM PST |
| Saturday, March 16, 2019 | Predators | Sharks | 7:30PM PST |
| Sunday, March 17, 2019 | Devils | Avalanche | 12PM PST |
| Sunday, March 17, 2019 | Blues | Sabres | 2PM PST |
| Sunday, March 17, 2019 | Islanders | Wild | 3PM PST |
| Sunday, March 17, 2019 | Canucks | Stars | 4PM PST |
| Sunday, March 17, 2019 | Flyers | Penguins | 4:30PM PST |
| Sunday, March 17, 2019 | Panthers | Ducks | 6PM PST |
| Sunday, March 17, 2019 | Edmonton Oilers | Golden Knights | 7PM PST |
| Monday, March 18, 2019 | Coyotes | Lightning | 4:30PM PST |
| Monday, March 18, 2019 | Canucks | Blackhawks | 5:30PM PST |
| Monday, March 18, 2019 | Jets | Kings | 7:30PM PST |
| Monday, March 18, 2019 | Golden Knights | Sharks | 7:30PM PST |
| Tuesday, March 19, 2019 | Capitals | Devils | 4PM PST |
| Tuesday, March 19, 2019 | Bruins | Islanders | 4PM PST |
| Tuesday, March 19, 2019 | Red Wings | Rangers | 4PM PST |
| Tuesday, March 19, 2019 | Canadiens | Flyers | 4PM PST |
| Tuesday, March 19, 2019 | Penguins | Hurricanes | 4PM PST |
| Tuesday, March 19, 2019 | Edmonton Oilers | Blues | 5PM PST |
| Tuesday, March 19, 2019 | Maple Leafs | Predators | 5PM PST |
| Tuesday, March 19, 2019 | Avalanche | Wild | 5PM PST |
| Tuesday, March 19, 2019 | Panthers | Stars | 5:30PM PST |
| Tuesday, March 19, 2019 | Blue Jackets | Flames | 6PM PST |
| Wednesday, March 20, 2019 | Maple Leafs | Sabres | 4PM PST |
| Wednesday, March 20, 2019 | Lightning | Capitals | 4:30PM PST |
| Wednesday, March 20, 2019 | Senators | Canucks | 7PM PST |
| Wednesday, March 20, 2019 | Jets | Ducks | 7PM PST |
| Thursday, March 21, 2019 | Coyotes | Panthers | 4PM PST |
| Thursday, March 21, 2019 | Bruins | Devils | 4PM PST |
| Thursday, March 21, 2019 | Lightning | Hurricanes | 4PM PST |
| Thursday, March 21, 2019 | Islanders | Canadiens | 4:30PM PST |
| Thursday, March 21, 2019 | Red Wings | Blues | 5PM PST |
| Thursday, March 21, 2019 | Penguins | Predators | 5PM PST |
| Thursday, March 21, 2019 | Flyers | Blackhawks | 5:30PM PST |
| Thursday, March 21, 2019 | Avalanche | Stars | 5:30PM PST |
| Thursday, March 21, 2019 | Senators | Flames | 6PM PST |
| Thursday, March 21, 2019 | Blue Jackets | Edmonton Oilers | 6PM PST |
| Thursday, March 21, 2019 | Jets | Golden Knights | 7PM PST |
| Thursday, March 21, 2019 | Sharks | Kings | 7:30PM PST |
| Friday, March 22, 2019 | Wild | Capitals | 4PM PST |
| Friday, March 22, 2019 | Sharks | Ducks | 7PM PST |
| Saturday, March 23, 2019 | Coyotes | Devils | 10AM PST |
| Saturday, March 23, 2019 | Islanders | Flyers | 10AM PST |
| Saturday, March 23, 2019 | Blackhawks | Avalanche | 12PM PST |
| Saturday, March 23, 2019 | Senators | Edmonton Oilers | 1PM PST |
| Saturday, March 23, 2019 | Predators | Jets | 4PM PST |
| Saturday, March 23, 2019 | Rangers | Maple Leafs | 4PM PST |
| Saturday, March 23, 2019 | Sabres | Canadiens | 4PM PST |
| Saturday, March 23, 2019 | Bruins | Panthers | 4PM PST |
| Saturday, March 23, 2019 | Wild | Hurricanes | 4PM PST |
| Saturday, March 23, 2019 | Lightning | Blues | 5PM PST |
| Saturday, March 23, 2019 | Penguins | Stars | 5PM PST |
| Saturday, March 23, 2019 | Flames | Canucks | 7PM PST |
| Saturday, March 23, 2019 | Red Wings | Golden Knights | 7PM PST |
| Saturday, March 23, 2019 | Ducks | Kings | 7:30PM PST |
| Sunday, March 24, 2019 | Flyers | Capitals | 9:30AM PST |
| Sunday, March 24, 2019 | Coyotes | Islanders | 12PM PST |
| Sunday, March 24, 2019 | Canadiens | Hurricanes | 4PM PST |
| Sunday, March 24, 2019 | Avalanche | Blackhawks | 5PM PST |
| Sunday, March 24, 2019 | Blue Jackets | Canucks | 7PM PST |
| Monday, March 25, 2019 | Panthers | Maple Leafs | 4PM PST |
| Monday, March 25, 2019 | Sabres | Devils | 4PM PST |
| Monday, March 25, 2019 | Penguins | Rangers | 4PM PST |
| Monday, March 25, 2019 | Bruins | Lightning | 4:30PM PST |
| Monday, March 25, 2019 | Golden Knights | Blues | 5PM PST |
| Monday, March 25, 2019 | Predators | Wild | 5PM PST |
| Monday, March 25, 2019 | Stars | Jets | 5PM PST |
| Monday, March 25, 2019 | Kings | Flames | 6PM PST |
| Monday, March 25, 2019 | Red Wings | Sharks | 7:30PM PST |
| Tuesday, March 26, 2019 | Hurricanes | Capitals | 4PM PST |
| Tuesday, March 26, 2019 | Islanders | Blue Jackets | 4PM PST |
| Tuesday, March 26, 2019 | Panthers | Canadiens | 4:30PM PST |
| Tuesday, March 26, 2019 | Sabres | Senators | 4:30PM PST |
| Tuesday, March 26, 2019 | Kings | Edmonton Oilers | 6PM PST |
| Tuesday, March 26, 2019 | Ducks | Canucks | 7PM PST |
| Tuesday, March 26, 2019 | Blackhawks | Coyotes | 7PM PST |
| Wednesday, March 27, 2019 | Maple Leafs | Flyers | 4PM PST |
| Wednesday, March 27, 2019 | Rangers | Bruins | 4:30PM PST |
| Wednesday, March 27, 2019 | Stars | Flames | 6:30PM PST |
| Wednesday, March 27, 2019 | Golden Knights | Avalanche | 7PM PST |
| Thursday, March 28, 2019 | Red Wings | Sabres | 4PM PST |
| Thursday, March 28, 2019 | Capitals | Hurricanes | 4PM PST |
| Thursday, March 28, 2019 | Canadiens | Blue Jackets | 4PM PST |
| Thursday, March 28, 2019 | Panthers | Senators | 4:30PM PST |
| Thursday, March 28, 2019 | Islanders | Jets | 5PM PST |
| Thursday, March 28, 2019 | Stars | Edmonton Oilers | 6PM PST |
| Thursday, March 28, 2019 | Kings | Canucks | 7PM PST |
| Thursday, March 28, 2019 | Blackhawks | Sharks | 7:30PM PST |
| Friday, March 29, 2019 | Blues | Rangers | 4PM PST |
| Friday, March 29, 2019 | Predators | Penguins | 4PM PST |
| Friday, March 29, 2019 | Devils | Red Wings | 4:30PM PST |
| Friday, March 29, 2019 | Coyotes | Avalanche | 6PM PST |
| Friday, March 29, 2019 | Ducks | Flames | 6PM PST |
| Friday, March 29, 2019 | Wild | Golden Knights | 7PM PST |
| Saturday, March 30, 2019 | Flyers | Hurricanes | 10AM PST |
| Saturday, March 30, 2019 | Canadiens | Jets | 4PM PST |
| Saturday, March 30, 2019 | Panthers | Bruins | 4PM PST |
| Saturday, March 30, 2019 | Maple Leafs | Senators | 4PM PST |
| Saturday, March 30, 2019 | Capitals | Lightning | 4PM PST |
| Saturday, March 30, 2019 | Blues | Devils | 4PM PST |
| Saturday, March 30, 2019 | Sabres | Islanders | 4PM PST |
| Saturday, March 30, 2019 | Blue Jackets | Predators | 5PM PST |
| Saturday, March 30, 2019 | Golden Knights | Sharks | 6PM PST |
| Saturday, March 30, 2019 | Stars | Canucks | 7PM PST |
| Saturday, March 30, 2019 | Ducks | Edmonton Oilers | 7PM PST |
| Saturday, March 30, 2019 | Blackhawks | Kings | 7:30PM PST |
| Sunday, March 31, 2019 | Rangers | Flyers | 9:30AM PST |
| Sunday, March 31, 2019 | Wild | Coyotes | 2PM PST |
| Sunday, March 31, 2019 | Hurricanes | Penguins | 2PM PST |
| Sunday, March 31, 2019 | Blue Jackets | Sabres | 3PM PST |
| Sunday, March 31, 2019 | Bruins | Red Wings | 4:30PM PST |
| Sunday, March 31, 2019 | Flames | Sharks | 5PM PST |
| Monday, April 01, 2019 | Capitals | Panthers | 4PM PST |
| Monday, April 01, 2019 | Rangers | Devils | 4PM PST |
| Monday, April 01, 2019 | Maple Leafs | Islanders | 4PM PST |
| Monday, April 01, 2019 | Lightning | Senators | 4:30PM PST |
| Monday, April 01, 2019 | Avalanche | Blues | 5PM PST |
| Monday, April 01, 2019 | Jets | Blackhawks | 5:30PM PST |
| Monday, April 01, 2019 | Edmonton Oilers | Golden Knights | 7PM PST |
| Monday, April 01, 2019 | Flames | Kings | 7PM PST |
| Tuesday, April 02, 2019 | Predators | Sabres | 4PM PST |
| Tuesday, April 02, 2019 | Bruins | Blue Jackets | 4PM PST |
| Tuesday, April 02, 2019 | Hurricanes | Maple Leafs | 4:30PM PST |
| Tuesday, April 02, 2019 | Lightning | Canadiens | 4:30PM PST |
| Tuesday, April 02, 2019 | Penguins | Red Wings | 4:30PM PST |
| Tuesday, April 02, 2019 | Jets | Wild | 5PM PST |
| Tuesday, April 02, 2019 | Flyers | Stars | 5:30PM PST |
| Tuesday, April 02, 2019 | Edmonton Oilers | Avalanche | 6PM PST |
| Tuesday, April 02, 2019 | Sharks | Canucks | 7PM PST |
| Tuesday, April 02, 2019 | Kings | Coyotes | 7PM PST |
| Wednesday, April 03, 2019 | Senators | Rangers | 4:30PM PST |
| Wednesday, April 03, 2019 | Blues | Blackhawks | 5PM PST |
| Wednesday, April 03, 2019 | Flames | Ducks | 7:30PM PST |
| Thursday, April 04, 2019 | Senators | Sabres | 4PM PST |
| Thursday, April 04, 2019 | Lightning | Maple Leafs | 4PM PST |
| Thursday, April 04, 2019 | Islanders | Panthers | 4PM PST |
| Thursday, April 04, 2019 | Red Wings | Penguins | 4PM PST |
| Thursday, April 04, 2019 | Canadiens | Capitals | 4PM PST |
| Thursday, April 04, 2019 | Devils | Hurricanes | 4PM PST |
| Thursday, April 04, 2019 | Flyers | Blues | 5PM PST |
| Thursday, April 04, 2019 | Canucks | Predators | 5PM PST |
| Thursday, April 04, 2019 | Bruins | Wild | 5PM PST |
| Thursday, April 04, 2019 | Jets | Avalanche | 6PM PST |
| Thursday, April 04, 2019 | Sharks | Edmonton Oilers | 6PM PST |
| Thursday, April 04, 2019 | Coyotes | Golden Knights | 7PM PST |
| Friday, April 05, 2019 | Blue Jackets | Rangers | 4PM PST |
| Friday, April 05, 2019 | Stars | Blackhawks | 5:30PM PST |
| Friday, April 05, 2019 | Kings | Ducks | 7PM PST |
| Saturday, April 06, 2019 | Lightning | Bruins | 9:30AM PST |
| Saturday, April 06, 2019 | Canucks | Blues | 1PM PST |
| Saturday, April 06, 2019 | Maple Leafs | Canadiens | 4PM PST |
| Saturday, April 06, 2019 | Blue Jackets | Senators | 4PM PST |
| Saturday, April 06, 2019 | Sabres | Red Wings | 4PM PST |
| Saturday, April 06, 2019 | Devils | Panthers | 4PM PST |
| Saturday, April 06, 2019 | Hurricanes | Flyers | 4PM PST |
| Saturday, April 06, 2019 | Rangers | Penguins | 4PM PST |
| Saturday, April 06, 2019 | Islanders | Capitals | 4PM PST |
| Saturday, April 06, 2019 | Blackhawks | Predators | 5PM PST |
| Saturday, April 06, 2019 | Wild | Stars | 5PM PST |
| Saturday, April 06, 2019 | Jets | Coyotes | 7PM PST |
| Saturday, April 06, 2019 | Edmonton Oilers | Flames | 7PM PST |
| Saturday, April 06, 2019 | Golden Knights | Kings | 7:30PM PST |
| Saturday, April 06, 2019 | Avalanche | Sharks | 7:30PM PST |
Follow @BetNHL
BetNHL.ca » Schedule » 2018/2019 NHL Schedule in PST – Pacific Standard Time