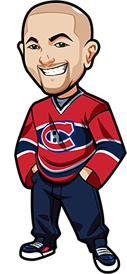 Written by Graeme on Friday, April 14th, 2017
Follow @BetNHL
All Game 1s have taken place and other than the Penguins/Blue Jackets game was very close. Not including the Rangers empty netter, 1 goal was all that separated every team.
That's fairly standard at this stage of the season – especially in the opening games. However there was a surprising lack of goals with none of the 8 going over 5.
We haven't seen something like that since the shortened 2013 season when just 1 out of the 8 opening games went over.
Now we move onto individual game picks. We'll both be making picks for each game onwards until the next round of the playoffs to give you the maximum insight possible. When it comes to playoff betting, there's a lot less stats involved and a lot more going based on "feel".
All individual picks will not factor in our series tips at all. The reason for that is to accomodate people who are looking for betting tips but didn't take our series tips.
Let's get to it.
Quick Note: Scott is on vacation and I was unable to reach him today so it's just my opinions.
Rangers vs Canadiens Betting Tips:
Graeme: Montreal were held to no goals against the Rangers in Game 1 due to a combination of strong defensive play by the Rangers and a great Lundqvist performance.
The New York Rangers were tremendous on the road last season however so it's not a huge surprise that they were able to neutralize home ice advantage.
I follow each team religiously throughout the playoffs as one big part of it can be understanding how they feel and how their mood is. The Habs don't seem to be too concerned nor should they be. I think that first period they felt a lot of pressure and that they will play slower this second game.
However – while I think the Habs will win this game the odds and stats are almost dictating that I take Rangers to win.. At 2.36 odds that's a nice price considering their road form. The Habs are talking now about how the jitters are gone etc but when they step out on the ice of the Bell Centre – things can change drastically. And the longer they go without scoring on Lundqvist the more their confidence will drop.
I'm doing No Bet on this game. A big factor is Lundqvist – he never had a hot streak all season and I don't see him having one now – but I'm also concerned that the Habs offense can't get ticking.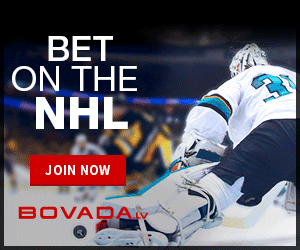 Blue Jackets vs Penguins Betting Tips:
Graeme: I said when previewing this series that I felt it would be a series decided on home ice, and I still believe that's the case. Fleury also had a good performance for the Penguins on Wednesday night – especially after that hot opening by the Jackets.
I'm tempted to just back the home team each series. However I think we're going to see a better performance from the Jackets this round. I don't think they were expecting Fleury in net and that threw them off – put them into that desperation "It's Fleury let's pound the net" mode. And when he stepped up big – well that's bloody frustrating.
I'm taking Over 5.5 Goals in this game. I think the Jackets will be more calculating offensively and they'll be fighting for what would be a massive win to neutralize home ice. And if they go flat the Penguins will hopefully punish them.
Blues vs Wild Betting Tips:
Graeme: The Blues won 2-1 on the road. Jake Allen stepped up big with 51 saves in that one. That sort of offensive production was scary to watch and Allen made a few fantastic saves to keep the Blues in it.
This is one game I've spent a lot of time looking into. At the end of the day, I've just got to go with Wild in regulation though. Allen stepped up big for the Blues but the Wild have Dubnyk which neutralizes that. Wild have the much better offense as well. I just feel that overall the Minnesota Wild are the better team and they'll prove that tonight.
$25 risk free bets on player prop, in-game bet and $50 risk free mobile bet. Available for NEW customers only at BetOnline.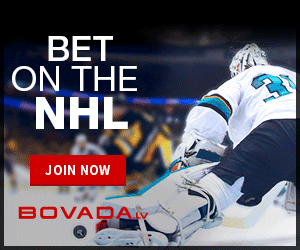 Sharks vs Oilers Betting Tips:
Graeme: The Oilers lost 3-2 to the Sharks in overtime. The Oilers picked up a 2-0 lead then blew it.
However a 2-0 lead is probably the hardest lead to protect in hockey. Add in the inexperience of the team and the pressure on them and I don't blame them. Honestly those last two periods looked like a huge adrenaline dump.
I think the Oilers can take it tonight now that Game 1 is out of the way. They also were taught a lesson in how dangerous the Sharks were. I'm taking Oilers to win.
Follow @BetNHL
BetNHL.ca » Tonights Tips »