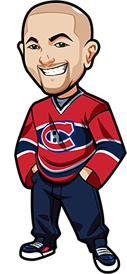 Written by Graeme on Monday, April 17th, 2017
Follow @BetNHL
The first batch of Game 3s are done and we have two teams at 3-0. The St. Louis Blues and the Pittsburgh Penguins.
The Penguins and Blue Jackets had an incredible game yesterday which saw the Penguins win 5-4 in overtime. It looks like the playoffs are going to be over for the Jackets. Guentzel was the hero for the Penguins yesterday.
The Rangers continue to struggle at home with a 3-1 loss to the Canadiens. Although it was more due to a tremendous performance by the Habs who put in a playoff level quality performance.
The Oilers came to San Jose and put in a terrific performance to win 1-0 despite the return of Thornton. It's good to see McLellan not being afraid of shuffling lines throughout the game and that worked out well for them.
It's Monday, April 17th and the other 4 series matchups will do their Game 3s tonight. A lot of interesting games and the Leafs game should be really good.
Scott's still on vacation and doesn't have time for write-ups. Apparently he has to go swimming with dolphins soon. Tough life! He sent me the following:

I like hawks to Win as they obviously have to. Can't lose both in Chicago and expect any success.
Sens Bruins seems tough but id go Bruins.
Caps Leafs I say over 5. I'd like Leafs to win as they're in Toronto but needed 3 OT periods so far I'm thinking fatigue sets in which leads to defensive mistakes.
Ducks flames. I still like ducks to win series but flames will win at least one game so it should be this one at home
Senators vs Bruins Game 3 Betting Tips:
Graeme: These two have had very close games so far and go to Boston with the score at 1-1. Senators ended the season with a rather poor road trip but their overall road record is solid. This is a tricky one. The Bruins price is poor so it'd have to be in regulation. I'll be honest I'm not fully convinced – but after yammering on for the last few weeks about the Bruins looking like a playoff team – a playoff team wins Game 3 at home in a convincing fashion. So if that's what they are – they'll do it here. Bruins in Regulation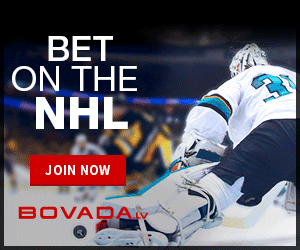 Capitals vs Maple Leafs Game 3 Betting Tips:
Graeme: Despite two terrific performances by the Leafs, the Capitals go into this one as the favourites. You know – in that first game, the Leafs had an incredible 1st period. However they then got even better by Game 2 and that pressure and momentum was kept up throughout the entire game – even in overtime.
I just don't see how we don't bet the Leafs here. They're an incredible price and that Game 2 performance was absolutely amazing. I could list lots of reasons as to why not to bet the Leafs tonight. However I've watched every second of the series thus far and based on the performances, I'm happy having my money on the team that's 2.35. Leafs to win.
Blackhawks vs Predators Game 3 Betting Tips:
Graeme: I declined to bet on the last one as I wasn't convinced on the Hawks. Boy was that the right move as the Predators absolutely crushed them. I'm not fully convinced again, but the Predators are around 1.90 odds. Look at the last two performances. Look at their home record. Mathematically it just makes sense to go with Preds to win.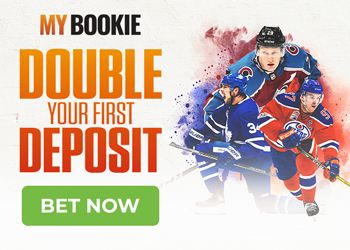 Ducks vs Flames Game 3 Betting Tips:
Graeme: Ducks go into this one up 2-0 although the Flames were extremely unlucky in that second game. One of those games where the bounces don't just go their way – but they go in the opposite direction as the Ducks had everything going right for them.
Ducks were barely above .500 on the road while the Flames were decent enough at home. I always wonder about how things like the Oilers success may affect things – if last nights win will drive the Flames on even more.
I think when you look at the stats etc that the Flames should take this one and the price is right. However I've just got a strong feeling that the Ducks pull off an upset and I'm going to take no bet.
Follow @BetNHL
BetNHL.ca » Tonights Tips »