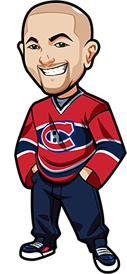 Written by Graeme on Friday, April 17th, 2020
Follow @BetNHL
I'm devastated that I didn't get around to the tips until a little bit later today. The reason for that is BetOnline. have competitive eating odds for their Eat Your Heart out Quarantine Challenge.
However it goes from today until April 22nd so….sigh….I will be studying how fast people eat etc for the later rounds.
What a world we live in.
However I noticed BetOnline. have a decent amount of unique props so I figure hey why not pick them today and bet on that. They cover a wide variety of entertainment props such as Tiger King movie casting, the National Spelling Bee and more.
My betting tip of Jamie Lewis in the darts unfortunately lost, although I mentioned Peter Jacques to beat Zonneveld and that came in so hopefjully some of you backed that.
Now let's cover…..Michael Jordan Documentary betting tips? Sure why not.
Michael Jordan Documentary Betting Tips:
They have a wide variety of lines up at BetOnline. for this.
You can bet on if Obama will tweet about it, if an Air Jordan logo will be seen, if LeBron James will be seen, and so much more.
I watched any trailer I could find of it. First of all I can't wait for it. Should be a blast. It's a focus on the 1997-1998 NBA season.
I'm going to go with first person to be seen – Phil Jackson. This is out of a list of people and Pippen is the favoruite at 2.00 odds. Jackson is 4.50. However the documentary seems to be more the story of Phil saying it was his last season, Jordan saying he won't play for anyone but Phil. So i think they lead with that.
That was the general story of the trailer and so I think there is a good chance they show Phil Jackson first.
I'm also going to bet Space Jam will NOT be mentioned. 2.10 odds for it not to be mentioned and it's hard to see them mention it.
Anyway that's it for me. You can bet these at BetOnline.. I'm off to study the first round of the eating championships.
Follow @BetNHL
BetNHL.ca » Tonights Tips » April 17th, 2020 Michael Jordan Documentary Betting Tips