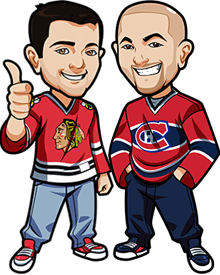 Written by Graeme & Scott on Monday, April 18th, 2016
Follow @BetNHL
There were a lot of interesting Game 3s yesterday in the NHL to guarantee that at least 3 of the 8 playoff matchups won't be a sweep. Graemes tips had a winning day while Scotts didn't, with it all coming down to that Predators vs Ducks game. Hopefully you took the big value on the Ducks there.
The Blues came back from behind twice against the Blackhawks in a fighting performance to win 3-2 and take the lead in the series.
Mrazek made his first appearance of the playoffs and stepped it up big time with a shutout. However it was a very inefficent performance from Tampa who could only get 16 shots on goal and gave up a lot of penalties.
We won with the Over in the Panthers vs Islanders game. This was a great game with both teams fighting so hard and wanting the win. The Islanders would just not give up and it was a great fighting performance from them.
Finally, the Predators went toe to toe with the Anaheim Ducks and picked up a massive 2-0 lead in the series. They now take that to Nashville. It's going to make for a very interesting series.
Today we have 3 games so let's get to the tips for those: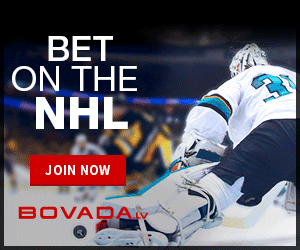 Capitals vs Flyers Betting Tips:
Graeme: Since Game 2, I've really not been sure how I'd go with this one. I do think the Flyers pick up a win during this series and I've been trying to convince myself on them all of Sunday. My strongest reasoning is that after Mason let in that 2nd goal, he's going to step up big time here. That – coupled with being at home for the first time are two big factors.
But as soon as the odds were released, I changed my mind. Not that I find there is huge value or anything like that in the Capitals. But I think I was expecting to see the Capitals at 1.50 or below or something like that and as soon as I saw them I just felt Capitals were the bet to make. I don't fault anyone for taking the Flyers and I think I could argue more for the Flyers winning than I could Washington – but it's just a gut feeling I have. Capitals to win.
Canada: 1.69 Odds at 888 Sports.
USA: -150 Odds at Bovada.
Everyone Else: 1.69 Odds at 888 Sports.
Scott: All of the talk about last game will be on the goal that Mason allowed which turned out to be the game winner.  It was a 100 foot dump-in that went through Mason's 5-hole.  But despite the loss and being down 2-0 in the series, the Flyers have played fairly well.  They took 42 shots but have only scored once in the series. But they're now at home.  The Caps have lost 10 of their last 12 road games in the playoffs so if the Flyers are going to strike, now is the time. Plus some good odds for a Flyers win
Flyers Win
Canada: 2.30 Odds at Bet365 (Americans: We recommend http://www.bovada.lv.
USA: +130 Odds at Bovada.
Everyone Else: 2.30 Odds at Bet365 (Americans: We recommend http://www.bovada.lv.
Stars vs Wild Betting Tips:
Graeme: This is a big test for the Stars coming here with a 2-0 lead. During the regular season, the Stars had the best goalscoring record on the road. They play an aggressive style and I think that will bode well for them tonight. Minnesota will be up for it but if the Stars get an early goal I think they'll crumble, and I'm going to bank on that. Stars to win.
Scott:The Stars haven't made it past the 1st round in 8 years.  And this team looks more than capable of doing that.   The Wild can't seem to find any offense without Parise and Vanek and have lost 5 straight.  I haven't seen anything from  the Wild that would suggest any other outcome.
Stars Win
Canada: 1.77 Odds at Bet365 (Americans: We recommend http://www.bovada.lv.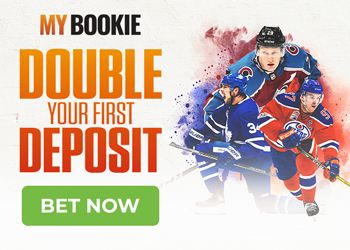 Kings vs Sharks Betting Tips:
Graeme: It's a bit of a surprise seeing the Kings 2-0 down at this stage. However it's a strong reflection of the regular season stats where Sharks were beastly on the road. I hate taking 3 road teams but I have to take the Kings here. The Sharks had an 18-20-3 home record and were very poor at home really. The Kings were fairly solid on the road and this is an incredibly important game for them. Kings to win.
Scott: The Kings are down 2-0.  The Sharks have surprised everyone with the fact that they are up on such a strong team.  But the Sharks were the best road team in the league and they were a bad home team.  So with them now at home and the Kings feeling the pressure, I like LA to win this game.
Kings Win
Canada: 2.05 Odds at Bet365 (Americans: We recommend http://www.bovada.lv.
Follow @BetNHL
BetNHL.ca » Tonights Tips » April 18th, 2016 NHL Betting Tips