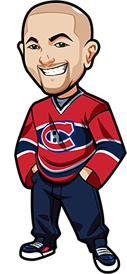 Written by Graeme on Saturday, April 1st, 2023
Follow @BetNHL
No tips yesterday, which was for the best as both dogs I quite liked lost. Jets winning wasn't really a surprise, but I was disappointed in the Coyotes in that one. To take the lead like that then blow it was really poor.
A quick note I am not sure how tomorrow will go in regard to tips. The F1 is from Australia this week, which means I am going to be up until about 3:30am watching it. And will likely have a rare lie in tomorrow.
So it's possible tips will be late, or I end up having a bit of a hangover or am too tired and don't even watch at all.
It feels more and more teams are getting added to my "no bet" list at this time of the season. Over the last two games, the New York Rangers have shown that they can't be trusted for example, both to win or to count on them in reltion to the over.
It's going to be slim pickings the next couple weeks.
Predators vs Blues:
Blues the more in-form team. Pred really struggling to score at the moment. Blues pretty poor defensive metrics. I'm always iffy betting on Preds games. They can be playing crap then randomly show up, or playing well then completely drop the ball.
In this one I'm leaning towards the Blues, but their offense has been a bit fortunate lately. That has to regress. Not sure if this is the game for that though.
It's also wary backing against a team who is battling for the playoffs. Blues did dominate the Preds last time they played. I just don't tnink the odds are good enough for what is a high risk play. Blues feel like a value play but not enough to advise.
Penguins vs Bruins:
Nothing in this one. Bruins the better team and they were a bit unfortunate in that last one but don't feel like backing them on the road at this price.
Flyers vs Sabres:
Books have this as a coinflip. I'd actually give the slight edge to the Flyers in this one. But the xG metrics put me off. Flyers should be conceding more and scoring less, and vice versa for the Sabres. Samuelsson returning is a big plus for Buffalo too. I don't hate a Flyers bet here but not enough to advise.
Canadiens vs Hurricanes:
The Habs come in off the back of a couple of losses. Carolina ditto. Hurricanes are in my do not back list right now. Nothing jumping out to me for this one.
Blue Jackets vs Panthers:
Panthers also a big no bet team even if their opposition is the Blue Jackets. Beting on hockey is such a blast this time of year eh? Looking at the metrics, Panthers should probably score at least 4 goals here FWIW.
Lightning vs Islanders:
Tampa strung a couple of wins together as they look like they might actually care about winning again. Will that last? Toughish opposition here. Nothing jumping out at me. Odds seem on the money.
Senators vs Leafs:
Hopefully a game where both teams are up for it and its a good one. These types of games, the over is always one to look at depending on the line. Both teams have GF & GA/60, xGF & xGA/60 that suggest the over should come in.
Only negative is the Leafs who have some decent defensive metrics. But the Sens offense is doing well at the moment.
Over 6.5 Goals incl OT/SO
Ontario: 1.76 Odds at Sports Interaction (SIA) - Non-Ontario bet $10 get $200
Canada: 1.76 Odds at Sports Interaction (SIA) - Non-Ontario bet $10 get $200
USA: -122 Odds at BetOnline.
Everyone Else: 1.76 Odds at Bet365 (Americans: We recommend http://www.bovada.lv
(Odds correct as of 2023/04/01 11:04:42 AM EST but are subject to change.)
Blackhawks vs Devils:
Blackhawks terrible, but Devils completely unreliable. Odds are ludicrous anyway not backing Devils -1.5 at 1.76 odds here.
Avalanche vs Stars:
Avs looking to bounce back after the Wild loss, taking on the Stars who got the big win last night.
Colorado are a tricky team in terms of backing. THey've never really won me over this season. You look at a lot of notches in the win column lately but then you look at the opponents and it's not exactly a murderer's row of teams.
No play here.
Oilers vs Ducks:
Oilers come in on the back of some good wins. That Kings one was impressive. Ducks come in struggling.
Unfortunately I just don't see the -2.5 as worth betting here. The metrics do lean towards it but that is just a bit too hefty handicap for me.
Kraken vs Kings:
The all over the place Seattle Kraken come in after picking up the big win over the Ducks. LA have now lost two on the trot after an impressive run.
Kings are actually underdogs here which is interesting. But the Kings do look like they have Villardi, Fiala and Anderson out which isn't great.
I'll pass although I'll be monitoring injury news and depending on if they are all out or not, might play something on the Kings.
Knights vs Wild:
Nothing jumping out in this one.
Coyotes vs Sharks:
And yeah nothing for this game either.
Follow @BetNHL
BetNHL.ca » Tonights Tips »