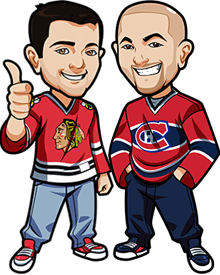 Written by Graeme & Scott on Thursday, April 20th, 2017
Follow @BetNHL
The first team to be eliminated in the NHL playoffs are the Calgary Flames. They went down to the Anaheim Ducks in a sweep.
We both predicted the Ducks would win the series although Graeme thought the Flames would get 1 win and Scott 2. It was one of those series where just nothing would go right for the Flames and luck wasn't on their side.
The Ducks will get an extended rest before facing off against the Sharks or the Oilers.
Ottawa took a massive 3-1 lead in their series against the Bruins and major props to them for that. Some amazing performances by Ottawa and it's looking like they'll make it through.
Today we've got 4 games. It could be the end of the Blackhawks as they face off against the Predators. The Rangers/Canadiens series goes back to Montreal and that should be a good one.
Let's get to it:
Rangers vs Canadiens Game 5 Betting Tips:
Graeme: What a series this has been. Watching Game 4 I felt that this series was going to explode in terms of fights and penalties etc. I could see that happening tonight in Montreal where there has been two close games. I'm also a sucker for low over/unders in hockey. Over 4.5 Goals.
Scott: The Rangers finally picked up a win at home in the playoffs to end a 6 game playoff skid at MSG. 
With the series now a best of three it's going to be interesting.
But the Rangers are going to be flying now that they got that win at home.  They had the best road record during the regular season and with momentum on their side I like them to win this one and take a 3-2 series lead back to New York.
Rangers win
Blue Jackets vs Penguins Game 5 Betting Tips:
Graeme: I like the Penguins to wrap it up here. Home ice is a big factor. The odds aren't good though so it would have to be in regulation. I'm very conflicted on that but at the end of the day if I believe the Penguins are good enough to do it here I can't rely on OT/SO anyway. I think the Penguins will come out strong – they know they have to. Penguins in regulation.
Scott: The Jackets won the last game but still trail 3-1 in the series.
The first 2 games had totals of 4 and 5 goals but the last 2 both hit 9.
With the Jackets getting their first win of the series you have to think that momentum is going to help then in game 5.
With the Penguins at home I like their chances to win this game and end the series but with the Jackets up against the wall and the last 2 games being high scoring ones I like that to continue.
Over 5.5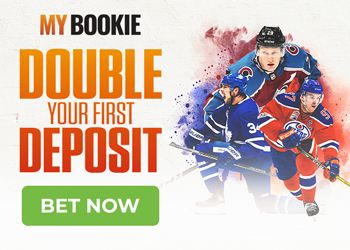 Blackhawks vs Predators Game 5 Betting Tips:
Graeme: I said yesterday I had did number crunching and it was profitable to bet a 0-3 team who are 1.82 or above.
Blackhawks are in the 2.05-2.15 range tonight. You know they've been absolutely terrible and I really hate to back them. But I think knowing the pedigree of the Blackhawks, thinking back to some of their performances during the season etc – it just makes mathematical sense. Blackhawks to win.
Scott: Ugh.
Not much to say about this game.
The Hawks are down 3-0.  Only 4 teams have ever come back from being down 3-0 to win a series.
If any team can do it you would have to think the Hawks have a shot, a long one but still a shot, to get back into this.  They had a great regular season and have plenty of experience in the playoffs so not sure what's going on with them. I'm not sure if the Hawks will come back to win the series and I expect them not too at this point.
Sure I'm biased but I like the Hawks to win this game and get back to Chicago down 3-1 and try and make a series of this mess they're in.
Blackhawks Win
Sharks vs Oilers Game 5 Betting Tips:
Graeme: I've absolutely no idea. I don't know how this Oilers team will respond from a 7-0 thumping.
During the regular season they bounced back from a 5-1 beating by the Hawks to beat the Coyotes 5-2. They lost 6-2 to the Sabres and came back with a 3-2 W over the Hurricanes. I think those were their only 4+ goal losses all season.
Last season, Capitals beat the Flyers 6-1 then the Flyers won 2-1. But Pens beat the Rangers 5-0 then 6-3. Blues beat the Stars 6-1 then lost 3-2.
Looking at everything I think I'd lean slightly towards the Oilers but they're too heavily favoured for my liking. No bet.
Scott: The Sharks embarrassed the Oilers in the last game winning 7-0.
You have to think the the Oilers will come out swinging in this one and get their offense back on track.  You can't come back to Edmonton and have another pisspoor effort like that in front of your home fans.
The Sharks responded big time to getting shutout in 2 straight games.  They got points from Couture and Thornton who returned from injuries.
But McDavid has been quiet going 2 games without a point and the Oilers need him to get back to playing like he did during the season to regain control of the series.  With Edmonton at home I don't see why he won't.
Oilers win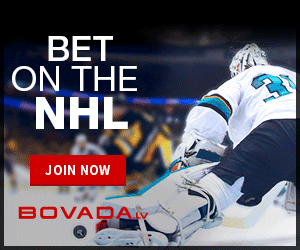 Follow @BetNHL
BetNHL.ca » Tonights Tips »