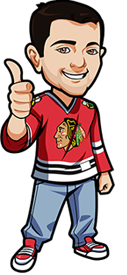 Written by Scott on Monday, April 20th, 2020
Follow @BetNHL
Well if you smoke marijuana than today is your day. Its 4/20 so spark and enjoy. Its actually 4/20/2020 that's a lot of 20's so maybe it calls for that high end weed you having been keeping for a special occasion.
As this Covid stuff continues to keep the world on basically a lockdown I wonder if all of the people who bought hundreds of packages of toilet paper are still happy with that decision. I mean it was ridiculous in the first place to hoard shit tickets but now that we are over a month into this and you haven't even put a dent into your stash I hope they feel dumb. I'm sure they felt proud at the time but even if they had violent diarrhea you still don't need that much toilet paper. Maybe they were expecting everyone to get a mean case of the scoots and that they would be the hero. Oh man I have the shits and each time I go I use over 2 rolls to wipe, thankfully Karen down the road has a garage full of asswipes.
Well it's another day where I am looking for something to bet on. All I can find is more Madden Simulations so I'll go back to them I guess.
Madden Simulations Betting Tips
Panthers vs Buccaneers – They are going with the rosters at the end of the 2019-2020 so Brady is still a member of the Patriots.
The Panthers had a bad year and finished in last place in the NFC South. The Buccaneers finished in 3rd place in the NFC South.
With the Bucs at home and having a better season than the Panthers I'll take the Buccaneers in this one with the points.
Buccaneers +3 for -115 odds at Bovada/Bodog
Patriots vs Colts – So as I said above, they are using the rosters from the end of the 2019-2020 season and Brady is still on New England.
The Pats finished in 1st place in the AFC East with a 12-4 record. The Colts went 7-9 and finished in 3rd in the AFC South.
I'm taking the Patriots -5.5 in this one for -120 odds at Bovada/Bodog
Follow @BetNHL
BetNHL.ca » Tonights Tips »