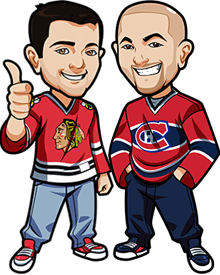 Written by Graeme & Scott on Saturday, April 22nd, 2017
Follow @BetNHL
Two more extremely close games last night, with both neding overtime to decide them. The Capitals beat the Leafs 2-1 and the Bruins beat the Senators 3-2.
We had the unanimous pick of Leafs/Capitals Over 5.5 but unfortunately that never happened. With all the penalties in that game it was quite mindblowing that it didn't even come close.
Today is Saturday, April 22nd and we've got an early game as the Blues take on the Wild at 3pm. Following that, the Canadiens go to New York needing a win, and the Oilers go to San Jose knowing they can wrap things up.
Let's get to it:
Blues vs Wild Betting Tips:
Graeme: After being 3-0 down in the series, the Wild got a hard fought 2-0 win in St. Louis to hang in there. Dubnyk got a much needed shut out and you have to wonder if this is going to be a turning point for the Wild.
When I went to bed last night – extremely bloody late thank you Bruins/Sens – I had a look at the lines. The Blues were at least 2.65 and I thought for sure I'd back them. I mean to get that price in the playoffs considering how close the games have been and that the Blues have won twice here before? Seems a no brainer.
In the light of day, I'm a bit more hesitant. There's been an extra day for the teams to prepare for this one. The Wild are coming off the back of a much needed shutout. They're now at home where they were a beast all season long. In a game where they absolutely have to win or the cup is over for them. They've proven once they can do it – can they do it again?
I'll be betting on the Blues. I'm a sucker for that price. However I have to advise no bet.
Scott: The Wild avoided being swept with their win in the last game and with their back still against the wall they will need another strong effort.
I like the Wild to come out and win this game as if they don't then it's all over for them.  They are at home and have a good record after a win when in Minnesota.  But the odds aren't great for that and it would need to be in regulation to have any value.  With 2 games being decided by a single goal and 1 needing OT I can't back a regulation win.
No Bet 
Rangers vs Canadiens Betting Tips:
Graeme: Similar to the above series in the terms of how close this series is. I just can't pick a winner here. The Habs need to win but I just don't have the full confidence in them that they can do it. If there's any game where Price has to step up it's this one. I do think the Habs will take the win – these teams seem destined for a Game 7 – but I can't back it. No bet.
Scott: The Rangers have won the last 2 games and now have the Habs on the edge leading the series 3-2.
Montreal will need to get production from its best players. Pacioretty hasn't scored in the series and they are going to need him and others to breakthrough against Lundvist who has been amazing so far.
Sure the Rangers won at home but they still haven't had great success there in recent games.  I expect Montreal to come out strong in this one and force a game 7
Canadiens win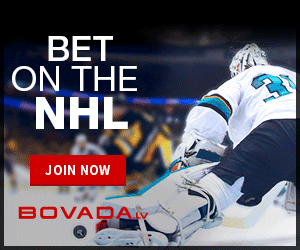 Oilers vs Sharks Betting Tips:
Graeme: This is an odd one as I feel strangely confident about the Oilers. However when I go to write it out I can't really justify it. I don't think the odds are there for one.
The Sharks offense stumbled for a couple of games but have came alive the last two. However other than that 7-0 game, the Oilers have looked the best team in the series.
I can't back anyone here. Oilers have been fading in the games at times. In the last game I felt there was a big turning point – when McDavid took out Sorenson. Prior to that the Oilers were sitting back and had a real lack of energy. That turned things around for them as you could see the momentum rise. However you can't always count on things like that to turn a game around.
I've got to go with no bet again.
Scott: The Oilers lead the series 3-2.  They responded after getting pounded 7-0 with a 4-3 OT win.
The Sharks lose and they go home but if the win they force a game 7.  This is a team that went to the finals last year so we can't count them out.  It's going to be a great game and I can't predict a winner.
2 games in a row hit 7 and we only need 5 in this one so I'm going with Over 5
Follow @BetNHL
BetNHL.ca » Tonights Tips »