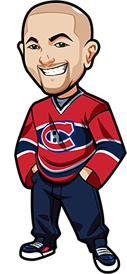 Written by Graeme on Thursday, April 23rd, 2015
Follow @BetNHL
Our first series bet is in, and it is a winner as we both correctly predicted, rather reluctantly, that the Anaheim Ducks would defeat the Winnipeg Jets. Graeme also managed to nail it perfectly, calling for the Ducks in 4. It was sad to see however, and credit to the Jets fans for being so passionate in those last two games.
We also nailed the one joint pick we had last night as well. We both tipped the Ottawa Senators to get the W versus the Canadiens, and in yet another close game the Sens came out winners on that one.
It was another thrilling night of hockey. The Blues came back in spectacular fashion, absolutely dominating the Minnesota Wild in a hell of a game. Dubnyk looked like he was having flashbacks to being the Oilers goaltender with that performance.
Rangers move up 3-1 in the series. Although it was expected at this stage – the Rangers stuttered and stumbled to the win in a tight game. The favourites to win the Stanley Cup haven't yet performed like many expected in quite a few of the games. That 1st period in particular was very bad for the Rangers.
The Anaheim Ducks will take on the winners of the Canucks vs Flames series.
Tonight we have 4 games on board. Two teams look to wrap it up as they go into their series leading 3-1. That's the Chicago Blackhawks and the Calgary Flames, both of whom are on the road.
The other two games are the New York Islanders vs the Washington Capitals which is tied 2-2 with the Capitals at home, and the Detroit Red Wings host the Tampa Bay Lightning with the Red WIngs up 2-1.
Scott's in a bit of a rush today so his picks are short and sweet.
Lightning vs Red Wings Betting Tips:
Scott: Lightning need this game to avoid going down 3-1 in the series. Lightning Win for 1.90.
Graeme: I think Tampa come back tonight in a BIG way. I agree with Scott on Tampa, and I'd probably bet the Lightning handicap or in regulation time as well. Tampa, when motivated, are a scary as hell team. Regulation time is 2.55 and that seems like a great price.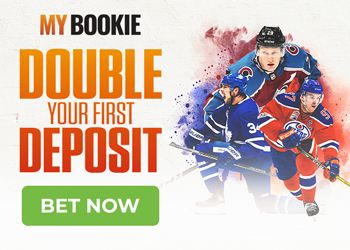 Islanders vs Capitals Betting Tips:
Scott: With these teams trading wind up to this point, the smart thing to do would be to pick the Isles after the Caps won game 4 right? Not me. I'm going to go with the Caps at home. Caps Win for 1.74.
Graeme: A very weird series, and a real head scratcher. I just haven't been that impressed with the Islanders. To me it's been more about the Capitals, and whether they show up or not. Halak has also pulled off a few key saves in the games where Capitals probably could have ran out stronger winners. I'll go with the Capitals tonight as well.
Blackhawks vs Predators Betting Tips:
Scott: After 4 great games, 2 needing OT, this is a tough game to predict. Preds win for 1.86.
Graeme: Oh look – hell has frozen over, as Scott has picked AGAINST the Blackhawks. Based on how tight this series has been and Weber out – I think a value bet on it going to overtime at 3.50 is the best bet here.
Flames vs Canucks Betting Tips:
Scott: Canucks win falls under the 1.70 just barely though at 1.66. I want Flames to win but can't pull the trigger on it for this game.
Graeme: Boy would I LOVE to see the Flames win tonight. Then we'd see the Canucks fans ironically light their own city up in Flames. But I just can't. I see Canucks with the DOMINANT win here tonight, and will go with the high end Canucks -1.5 at 3.00 odds.
$25 risk free bets on player prop, in-game bet and $50 risk free mobile bet. Available for NEW customers only at BetOnline.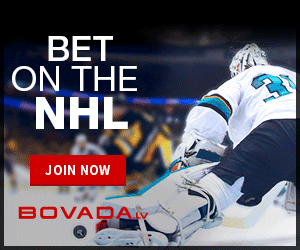 Follow @BetNHL
BetNHL.ca » Tonights Tips »