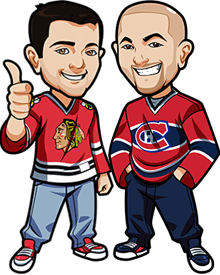 Written by Graeme & Scott on Wednesday, April 25th, 2018
Follow @BetNHL
The final game of the first round of the NHL playoffs takes place tonight.
The Boston Bruins host the Toronto Maple Leafs in Game 7 of their series which was the only series to go all 7 games.
When we did our series predictions, it was a prediction we both clashed on funnily enough, with Scott going with the Leafs in 7 and Graeme going with the Bruins in 7.
One of us will be in for a nice payday – and the other one will be buying beer and wings next time we hook up.
Should be a good game.
Scott: I'm not going to make a pick. I've got my Leafs series prediction going and I feel that's tainting the way I think. I'm going to sit this one out.
Graeme: This is a tough one. First of all the home odds for the Bruins aren't worth it in my opinion – makes it unplayable unless you bet them in regulation but you'd have to be fairly confident in them.
I'm rooting for the Bruins and one positive they have is the refs – the referees decisions have clearly went their way in this series and in Boston, it'd be no surprise to see that happen tonight. Referees unfortunately impact games in all sports, and you need look no further than the Celtics-Bucks game last night for a ridiculous shot clock violation that the Celtics got away with in crunch time.
For the Leafs, a lot of it is about Andersen. If he steps up, the Leafs win and he's been instrumental in the games so far that they've won.
It feels very close to a 50/50 game and in that sense, betting the Leafs has a lot of value to it. Yet I just can't bring myself to bet against the Bruins at home.
Even in the games Andersen has stepped up the Bruins have still managed to get enough goals in 2 of them so Over 6 would be a potential play there. One thing you have to worry about is teams coming out cautious bit I don't think that's going to happen tonight.
So if you're looking for a play…..Leafs to win including OT I feel has value considering they've won in Boston before, but I'll back the Over 6 for 0.5u.
Whatever happens – let's hope for a hell of a game.
We'll be back with series predictions tomorrow morning.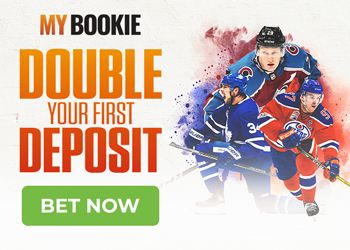 Follow @BetNHL
BetNHL.ca » Tonights Tips »