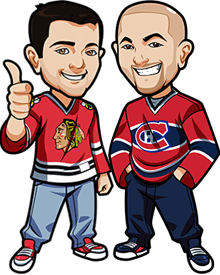 Written by Graeme & Scott on Saturday, April 27th, 2019
Follow @BetNHL
Last night we saw a very tight game between the Carolina Hurricanes and New York Islanders. Both goalies logged 31 saves but Lehner was the one beaten in overtime.
Will be interesting to see if Mrazek can keep that performance level up.
The Sharks blew the Avs away 5-2 in a big game. Have to think the Shark Tank is going to be a tough place to visit for the rest of the playoffs. It was already a tough place but that Knights series pushed it to another level.
Today is Saturday, April 27th and we have two Game 2s. The St. Louis Blues host the Dallas Stars and the Boston Bruins host the Columbus Blue Jackets.
Both home teams won the first games. In a bit of a rush today so no best odds.
Stars vs Blues Game 2 Betting Tips:
Graeme: I picked the Blues to take this series and I loved seeing the performance of Tarasenko out there.
If he's hot he is a game changer and he certainly looks it right now. Have to go with him to be a big impact player tonight. In saying that I can't figure out these Stars at all.
0.5u on Blues incl OT
Scott: Game one was a good one and it shows just how close this series might be. The teams looked even but it was the Blues winning thanks to Tarasenko and his 2 goals.
With this series still in St Louis I expect the Blues to have the edge but the odds arent worth it. Ill avoid a bet for this game to see how things unfold.
No Bet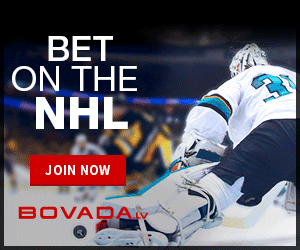 Bruins vs Blue Jackets Game 2 Betting Tips:
Graeme: The Blue Jackets looked rusty in the first game and the Bruins took full advantage of that. Despite that it still took the Bruins overtime to put the Jackets away.
I think the Blue Jackets just had an overall bad game plan. They were rusty, they got that incredible 2-1 lead but then the momentum shifted and the Bruins went to work.
This is one of those games where I can go back and forth and strongly argue either side to win. At the end of the day – Jackets didn't perform great most likely due to rust and therefore we should see a better performance here. They came close to winning despite the rust so it just makes sense for a 0.5u bet on Jackets to win incl OT.
Scott: The Jackets lost for the first time this postseason in game 1 after sweeping the Lightning in round one. It was a close game that needed overtime to be decided.
The Jackets know they have a chance to even the series and steal home ice advantage before it moves back to Columbus for games 3 and 4.
This should be another good game like game one was.
Jackets win incl OT/SO – 0.5u
Follow @BetNHL
BetNHL.ca » Tonights Tips »