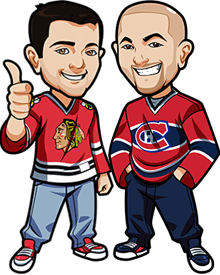 Written by Graeme & Scott on Sunday, April 28th, 2019
Follow @BetNHL
Two excellent results in the NHL playoffs yesterday as both series go to 1-1. Very possible we see both of those go to Game 7s.
Blue Jackets vs Bruins – man. The goaltending on display in that game. Unreal. And if there's one series you should watch it's that one. Just some vintage playoff hockey action. You can't pick between the two teams and it's just super fun to watch.
That's one series where betting OT blindly the rest of it will surely be a profitable bet.
The Stars defeated the Blues 4-2 to tie up that series.
For Sunday, April 28th we have two more Game 2s. The Islanders vs the Hurricanes and the Sharks vs the Avalanche.
Let's get to it:
Hurricanes vs Islanders Game 2 Betting Tips:
Scott: Game one couldn't have been any closer. It was a 1-0 Canes win in OT. This was the 2nd straight win in OT for the Hurricanes after they beat the Caps in double overtime in game 7.
All of the extra time played is going to catch up to the Canes. The Isles are still at home so I am going with them to even the series.
Islanders win incl OT/SO – 0.5u
Graeme: I said in the series preview that this was all about Mrazek vs Lehner, and as much as I want the Canes to win I'd go towards Lehner and took the Islanders. Clearly Mrazek read my comments and wanted to prove me wrong with a stellar performance and a shutout.
I just don't think he and the Canes can keep it up. I'm on 1u on Islanders to win incl OT/SO.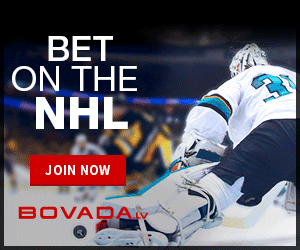 Avalanche vs Sharks Game 2 Betting Tips:
Scott: Game 1 was closer than the score suggested.
The Avalanche actually led twice before the Sharks scored 4 unanswered to come away with the 5-2 win.
The Sharks seem to own the Avs when they play in San Jose. The Avs have won only twice in the last 23 games they have played there. Its that stat that has me going with the Sharks.
Sharks win incl OT/SO – 0.5u
Graeme: I think there's some solid value in the Avalanche here. I am very worried about the games at the Shark Tank but I felt the Avs were the slightly better team and will be an even enough match for them.
In saying that – the Sharks have that mental game going and know they can come back etc and those flurries are getting scary. No Bet.
Follow @BetNHL
BetNHL.ca » Tonights Tips »