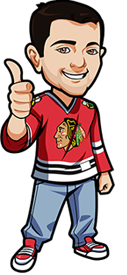 Written by Scott on Tuesday, April 2nd, 2019
Follow @BetNHL
With each passing day the playoff picture is getting a little more clear.
The Lightning beat the Senators 5-2 and with the win they now have 60 on the year and became just the 3rd team in NHL history to accomplish this. They join the 76-77 Canadiens and the 95-96 Red Wings with 60 wins in a season. They are 2 wins back of the 95-96 Red Wings and they still have 3 games left.
The Maple Leafs beat the Islanders 2-1 and the win clinched them a spot in the playoffs for the 3rd year in a row. Tavares scored in the win against his former team.
The Jets beat the Hawks 4-3 in OT. With the win the Jets moved into 1st place in the Central. With the Hawks gaining a single point in the loss they still haven't been eliminated but will be if the Avalanche can gain a win or OT loss to the Oilers tonight.
For tonight we have 10 games. Heres some thoughts on some of them:
Hurricanes vs Maple Leafs – The Canes currently sit in the final wild-card spot one point behind the Blue Jackets but also only one point ahead of the 9th place Canadiens so they can't afford having a shitty effort at all the rest of the season. The Leafs are coming off of a win so they may have some momentum. Should be a good game
Lightning vs Canadiens – The Lightning are chasing the wins record and they know it so I expect a strong effort from them. The Habs are out of the playoffs but only by a point so I also expect a strong effort from them here.
Penguins vs Red Wings – The Penguins need only 2 points to clinch a spot in the postseason and on paper this looks like the game where they will do it. But the Wings are coming off of a big win against the Bruins, playing their best hockey of the season and riding a 5 game win streak into this game. Its tough to call a winner.
Oilers vs Avalanche – The Oilers have been eliminated and are pissed off about it. McDavid said publicly that its "going to be a long summer" so this could be a game where he and Draisaitl go bananas. The Avs can inch closer to a playoff spot with a win and eliminate the Hawks in the process.
Good luck tonight and as always discuss in the comments.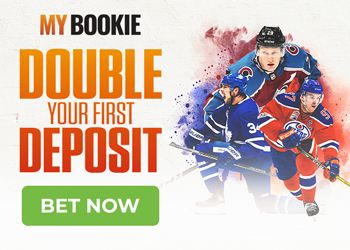 Follow @BetNHL
BetNHL.ca » Tonights Tips »