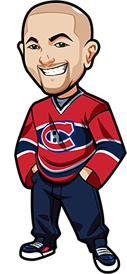 Written by Graeme on Sunday, April 2nd, 2023
Follow @BetNHL
As mentioned yesterday, todays post would likely be a late one due to the F1 last night.
What a race. Like it wasn't bad enough that it was starting at 1am, but then 3 freaking red flags, the most in F1 history. I didn't get out of my mates house until 4am.
Well worth it though. That restart from the red flag that resulted in another red flag immediately was epic.
Not so epic was the Ottawa Senators yesterday. I mentioned I had slight concerns over some of the Leafs defensive metrics – but to get shut out? Brutal. They had the chances, just couldn't convert them.
Let's see if there is anything worth playing today. I'll skip Caps vs Rangers and Blues vs Bruins due to both early games and how late I'm getting these out.
I'm honestly getting to the point of the season where I'm ready to just call it quits on the regular season, and wait until the playoffs. My "can't bet" list is piling up. If that's the case, we'll do what we did last season though where we continue to post analysis every day anyway.
Hurricanes vs Islanders:
Eh. Close one. By the metrics probably the Canes have a slight edge but not enough to justify the odds today. And their SCGF is concerning as of late.
Jackets vs Senators:
I'd like to think the Sens are able to score against this Jackets team, but that loss last night might have mentally killed them. They really should win here but they are a torrid road team and I have zero confidence in them on the road.
Penguins vs Flyers:
It all came to a head in that Flyers/Sabres game yesterday. As I mentioned both teams should be performing very differently, and that's what happened in that game.
Pens I have zero trust in. Nothing here.
Leafs vs Red Wings:
Slightly tempted by Leafs in regulation but the price is too low for me. They probably do win in regulation though.
Jets vs Devils:
Jets are a hard no bet team. Looking at the data, I'd say the odds are bang on the money anyway.
Flames vs Ducks:
Flames another hard no bet team due to their offense. And you'd have to back them -2.5 here. Ha. No thanks.
Canucks vs Kings:
Eh. I love the Kings and happy to see them get back on the winning track but these two teams were very tight on the 18th. Canucks playing well. No bet.
Well that was an easy day of tips! Expect more of this until the playoffs. If you have your own plays feel free to share them in the comments.
Follow @BetNHL
BetNHL.ca » Tonights Tips »