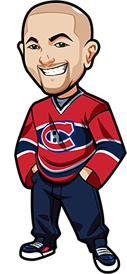 Written by Graeme on Sunday, April 3rd, 2022
Follow @BetNHL
My apologies for the lateness in tips today and thanks to Scott for covering yesterday.
I can't remember if I mentioned it or not but I have my mum and 4 year old nephew visiting from Scotland this week so that is keeping me fairly busy. Had to pick them up on the weekend from Toronto and you know how kids at that age are – just full of energy.
On top of that if you live in Ontario you will know there are a ton of new regulations and changes going on here. I have to try and do a bunch of crap in regard to that such as only having licensed sportsbooks promoted to people in Ontario. Yet the government have been making a meal of it all in regard to who has a license and who hasn't and uh – the entire thing just sucks. If you live in Ontario except some big changes on the site over the next week.
It was a 1-0 result for Scott yesterday as the Stars delivered in a heck of a game.
Write-ups will be short and I'll skip the Panthers/Sabres game and Red Wings/Senators game as they both start before most of you will get the e-mail. Anyway no actual tips today Oilers over seems the most appealing.
Devils vs Islanders
I'd like to think Islanders win. Have had some concerns with them particularly on the road but they've managed to string together two in a row including that big win over the Rangers.
Devils – man they had quite the game against the Panthers didn't they? Have to wonder if they will be flat here or not.
On paper this could be an over game but not sure how Devils will be after yesterday and if they can contribute to the goals. Yesterdays result and the way it occured could really affect things strongly in either direction.
Blackhawks vs Coyotes
Ooof no. There has to be value in that Coyotes line at 2.70 but I'm not backing it.
Capitals vs Wild
Caps probably shouldn't be as heavily favoured as they are here considering results, but they are well rested and Wild on a B2B after a win over the tough Hurricanes so yeah that seems the right price.
Rangers vs Flyers
I mean for any value I'd have to back the Rangers -2.5 and that just isn't going to happen.
Canucks vs Knights
Two teams going in opposite directions on the form tables at the moment. Canucks playoff hopes are practically over and this is a big one for the Knights in their playoff attempts. Their performances are a bit all over the place at the moment though and they're not a team I can look at and feel confident in here.
Ducks vs Oilers
Feels like a game that could go over but 6.5 too rich for me. I do think the way the Oilers are it's a decent spot to go over and these two had that 10 goal game just over a month ago. Oilers game over 6.5 is the closest bet for me on todays slate.
Kraken vs Stars
Nothing here.
Follow @BetNHL
BetNHL.ca » Tonights Tips »