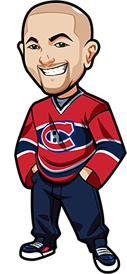 Written by Graeme on Saturday, April 4th, 2020
Follow @BetNHL
Hi all,
My apologies for missing yesterdays tips. I wanted to wait until the Belarus Extraliga game finished before posting the tips and it seemed to just never end. I ended up having to go out just before it was over and wasn't able to get to the tips.
A pity too as I had spent my time studying the NBA 2K tournament taking place on ESPN and ended up going 2-1 with what my bets were going to be. I had tips/bets on Patrick Beverly, Deandre Ayton and Kevin Durant. My buddy Vin ended up posting them over at Sports Betting Tips.
That was actually a lot of fun. We spent hours just going through players social media, interviews with them etc. Basically trying to figure out who is good at the game and who isn't. Vin was pushing the KD pick hard as he really liked the idea of him being out with injury, so he had been working on his NBA 2K Skills. That didn't end up happening as KD got owned.
It's also nice that in this new world we live in, I can accurately predict table tennis. I can accurately predict bowls. I can accurately predict video game simulations.
But I can't predict hockey.
We went 0-2 in the hockey tips posted April 2nd. AMAZING.
I had Yunost -1.5 in the Belarus Extraliga and they got off to the hot start that I expected alas it didn't last and they ended up needing overtime to get the big win.
In the Liga Pro Short Hockey I had under 7.5 goals in the Chetyre Ronina vs Boevye Lisy game and that ended up being way off with a 9 goal thriller.
Worst part was it all kicked off in the 3rd period. There were only 3 goals including a goalless 2nd period then they just went ape shit in the 3rd with 5 goals. C'mon lads there's a virus out there have some respect.
Anyway you know the old adage – "when you lose at hockey, go back to table tennis". I think Gretzky said that. Current day Oilers now say "The more we lose at hockey the faster we get to play golf!".
Let's hop into the table tennis action for today.
Viktor Ivanov vs Artem Arutiunyan Betting Tips:
The main event of the evening! The big game.
These two played back in December where Ivanov beat Artem 0-9 twice. However they matched up on March 24th and Artem got the 3-1 win there. However Ivanov has been performing very well in the Moscow Liga Pro. Big wins over Dmitry Rutko and Vitali Bazilevskii.
I like Viktor to continue it. It's funny as this reminds me of one of those NHL Tips I'm conflicted on where I talk myself out of a bet. I actually went into this one looking to bet Artem and now I have been flipped by the stats. Yet EVEN THOUGH IT IS ONLY STUPID BLOODY TABLE TENNIS I'm already sweating this one and not wanting to tip it.
Sigh. 1u on Ivanov to win. Going to be so pissed if this one loses.
Wrestlemania Betting Tips:
WWE Wrestlemania is tonight and unlike most things here I'm not tipping or betting that one just for a laugh. In saying that it's a mess, it's pre-recorded and if you follow my bets, I highly encourage just doing very casual bets. Unlike most of my wrestling bets, these ones don't have much weight to them. You can see them over at Wrestlemania 36 Betting Tips.
My favourite bets out of it are King Corbin, Charlotte and Bazler. Take the "Feel Good Bets" there with the biggest grain of salt.
Follow @BetNHL
BetNHL.ca » Tonights Tips »