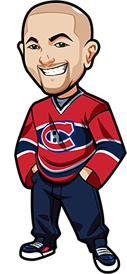 Written by Graeme on Thursday, April 7th, 2016
Follow @BetNHL
An excellent 3-0 night as we continue a really hot run up to the end of the NHL season.
I want to take a second to mention that this past week has been all Scott, who went on a 5-6 night winning run and then won again last night. I was off in Texas and had zero input on the tips, so major props to Scott for that. The only input I had was when he'd message asking my thoughts on a game and I'd reply with a picture of a huge jug of fireball or a table full of empty beer bottles and caption it "Don't care. Drunk."
Anyway it was an amazing trip. Wrestlemania and RAW were a blast, did the Stars and Mavs games which were also fantastic and Dallas is an awesome place. I really need to go back there. If you ever go to a Stars game get platinum level – the level of service is incredible.
Let's get to the tips for today and don't worry I'm double and triple checking everything with Scott on this day:
Flyers vs Leafs Betting Tips:
This one is fairly simple. The Flyers absolutely NEED to win. Absolutely need to, after that loss to the Red Wings last night. They do have a game in hand over Boston but this is an absolute crucial game for them.
They've struggled on the road the last couple but they look like they know what they're doing at home. It's actually quite interesting to watch because you can see they're not playing confident hockey no matter who it is. If the Leafs score an early goal – man that could make things tricky.
However Leafs will go last place with a loss tonight and while they're not going to go out there and let the Flyers score into an open net(although if Bernier is in net it's the same thing) the Flyers are a team who are going to be pushing every single second of this game and I'll take them to do just that.
Flyers to win in Regulation.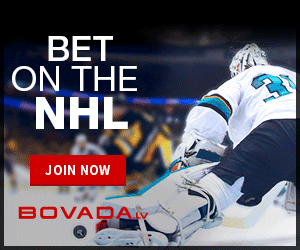 Penguins vs Capitals Betting Tips:
This is one which is risky – but we're going to take Over 5.5 Goals on it.
The big risk is that you have two teams already established in the playoffs. They don't want any injuries before the playoffs obviously so there's a good chance both teams take it slow. Plus Capitals/Penguins games run hot and cold in terms of scoring – you're just as likely to see a low scoring game as you are a high scoring one. I mean prior to the 6-2 game the last 4 games were Under 5.5 goals.
However this is a big game for both teams. The Penguins offense is in some ridiculous beast mode at the moment. They just show up and conqueor and opponents could have 2 goalies in net and it wouldn't matter.
Capitals on the other hand have some erratic form at the moment and are on back to back losses. They're going against the Penguins who just over 2 weeks ago beat them 6-2. That's a huge crushing blow to the Capitals and I'd expect them to be up for this game. Going into the playoffs the last thing they want in their heads is back to back blowouts by the Penguins or even back to back defeats in the regular season series. I feel they're going to be up for this game too.
Over 5.5 Goals.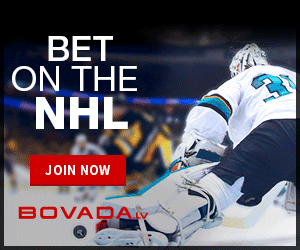 Stars vs Avalanche Betting Tips:
Matchups between these two teams lately usually go over. Avs are officially out of the playoffs and the pressure is off. Although MacKinnon is out I like them to play an open game tonight.
Stars are looking to cement first place in Central and will be up for this game. They had a bad loss against the Ducks but that came after a tight road win against the kings.
Over 5.5 Goals.
$25 risk free bets on player prop, in-game bet and $50 risk free mobile bet. Available for NEW customers only at BetOnline.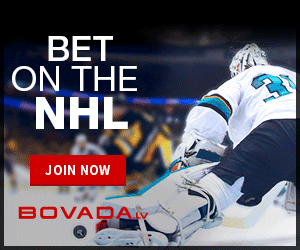 Follow @BetNHL
BetNHL.ca » Tonights Tips »