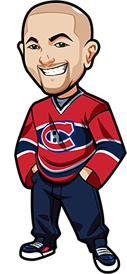 Written by Graeme on Thursday, April 9th, 2020
Follow @BetNHL
Watching the NHL simulations was a lot of fun yesterday. It's fun betting on it with actual real money. It terms of overall presentation, commentary, gameplay etc I feel Madden does a better job but just in terms of the games themselves and all the crowd noise etc – NHL is much better in that aspect.
We took the Rangers to beat the Flyers. The 2nd period was nuts with Philly going up 3-1, Rangers pulling it back to 3-3 then Philly IMMEDIATELY scoring from the face off.
The Rangers ended up pulling off the 5-4 win. Where was that effort against Buffalo back in early February???
Seriously though if you watch just one thing from that game, head over to Twitch and skip to about 1:11 exactly when the Rangers take a penalty and it ends up being 6 on 3. Absolutely intense.
We had Oilers -1.5. Oilers didn't just fail to cover the spread but they actually lost 4-2. I've said it before – when the Oilers are favourite NEVER bet them! I don't care if it's real life or if it's a video game or if they're playing a team at tiddlywinks or chess – if the Oilers are favourite always bet against those bastards.
Let's see what we got today:
Earthquakes in Yellowstone Betting Tips:
This one is available at Sports Interaction (SIA) where you can bet Over or Under 6.5 earthquakes for the month of April in Yellowstone.
I have a lot of experience with earthquakes as I grew up watching this guy: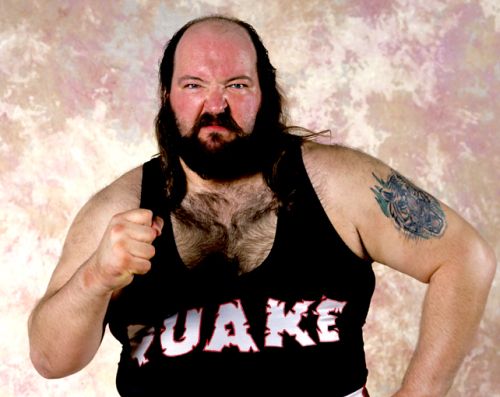 So I consider myself somewhat of an expert. 80s & 90s WWF taught me lots of interesting knowledge such as urns can have special powers, never reconcile with a friend you've had a falling out with at a barber shop, and sex with a woman over 70 years old will result in her giving birth to a hand. Some serious life pro tips right there.
We're currently 9 days into the month and there has been just 1 earthquake so far. They did however rock over 7 earthquakes in March. The thing is all it takes is one earthquake to set off another. 11 days ago they managed to rock a whopping 4 all pretty much at the same time.
April 2019 saw 57 earthquakes hit although not as many went over the 1.0 magnitude.
I'm going to take the under on this one. Under 6.5 Earthquakes in April. If I know earthquakes – and I like to think I do – this is going to be a rather quiet month assuming the park doesn't open up again.
Celebrity Beer Pong Betting Tips:
Now if there is one thing I legitimately know, it's beer pong.
Hell, my own company is named 8am Beer Pong: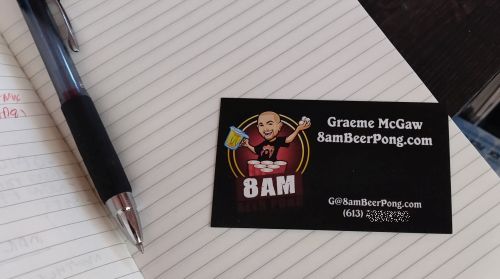 Says it all right there.
This one is also at Sports Interaction (SIA) and it's The Ballina Cup.
I am taking JustMike to beat Danny Amendola. Mike crushed Stroman yesterday and is very confident with how he plays. I've been studying the tapes and JustMike has great form.
He's also putting a lot of additional effort into it and doesn't look like someone who will crack under pressure. I am taking him to beat Amendola here.
1.77 odds for that one.
If you're Canadian, check out the Entertainment section at Sports Interaction (SIA). Lots of fun bets there like what word will Trump use in his next tweet and so on.
Follow @BetNHL
BetNHL.ca » Tonights Tips »