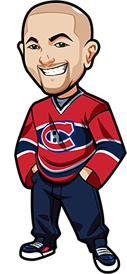 Written by Graeme on Thursday, January 23rd, 2020
Follow @BetNHL
Hi all,
Well the NHL is on an a break for All Star Weekend but that doesn't mean we have to be!
Rather than take a few days off I thought that instead I could write my thoughts on each division, and the futures odds to win each division.
Talk about the teams who are at the top of their division and are favourites to win, see if there is any bets worth taking or if there are any potential underdogs that could win their division.
The All Star break is always a pivotal time for teams. It's like a wake-up point in the season and we always see quite a few teams coming out of it more goal orientated for making the playoffs.
I'll also have a brief look back at each division going into previous All Star breaks, and see if there was any notable changes at the top.
Let's get to it. We'll cover the Eastern Conference today and the West tomorrow. I'll list each teams points from who could still potentially win the division, and then their odds to win the division at this time.
I'll also come up with some polls for each:
Atlantic Division Winners Futures
Bruins: 70pts (1.50)
Lightning: 62pts (2.90)
Panthers: 61pts (9.00)
Leafs: 57pts (21.00)
Everyone else is 151.00 odds or above.
In 2018-2019, Tampa were leading by 14pts and won by 21. Leafs were 2nd and Montreal 3rd but the Bruins jumped both to finish 2nd.
In 2017-2018, Tampa were leading the Atlantic by 5 points over the Bruins. They ended up winning it by 1pt.
In 2016-2017, the Habs were leading by 7 points and ended up winning it by 5pts. The Bruins dropped from 2nd to 3rd as the Senators ended up in 2nd.
So this year we have the Boston Bruins as the favourites. They had an epic start to the season and were our favoured team to back. Things have been a little bit rocky as of late but they're still battling hard and getting a lot of key wins to stay on top.
Tampa probably have the QUALITY to take the Atlantic but even after that epic run, I don't have faith in them. They do play the Bruins twice though in March which could help them. I just couldn't advise a bet on Tampa at these odds though. Give me maybe 6.00 or 7.00? Yeah I might throw something small on it. Power Rankings Guru says Tampa have the 6th easiest schedule for the rest of the season. Alas the Bruins have the 7th easiest.
Honestly I'm probably going to throw a small bet on the Panthers myself. Not that I expect it to come up. However they are in the best spot to make the playoffs in years. The last few seasons they've been a team who we end up backing a lot in this second half of the season. They went into the all star break very strong and on their day, no-one can outscore that offence.
History says that unless there is an epic collapse however, the Bruins will take it. I've enjoyed rooting on the Panthers in second half of the seasons the last couple years however, so it's more a little bet for entertainment purposes.
Tampa are 2nd place so I'll do the work for you there:
USA: Best Odds for Tampa to win the division are +200 at BetOnline..
Everyone Else: Best Odds for Tampa to win the division are 3.00 at BetOnline..
(Odds correct as of 2020/01/23 7:04:58 AM EST but are subject to change.)
[poll id="89″]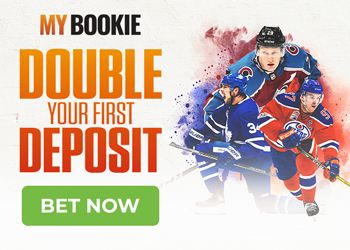 Metropolitan Division:
Capitals: 71pts (1.40)
Penguins: 67pts (4.00)
Islanders: 63pts (17.00)
Blue Jackets: 62pts (26.00)
Hurricanes: 61pts (13.00)
Flyers: 60pts (34.00)
In 2018-2019, the Islanders were in the lead by 3 points. The Capitals ended up stealing the division by a point. Pens also jumped from 4th to 3rd.
In 2017-2018, the Capitals were leading by 6 points. They'd ultimately win the division by 5 points. Again the Penguins jumped up a spot from 3rd to 2nd. Although the gap at both times was 5 points.
In 2016-2017, Capitals extended their lead from 4 points to 7 points to win the division. Again the Penguins jumped a spot.
What a shock. The Capitals look like they are going to take this one.
I saw a lot of people excited when Crosby was coming back. All over the internet, I saw people saying to back the Penguins to win the Metro just prior to Crosby being back as that was a hell of a price (I think it was 7.00 at some places).
I looked into it and just didn't see it myself. Like you all watch hockey so you already know this – the Capitals are really, really good. Like REALLY good. They're the only team in the NHL that can simply click their fingers and win a game. Oh we're down 4-0 to the Islanders after 2 periods? *click* Oh look they win 6-4.
If it wasn't for the Capitals, we'd have some interesting bets to make. The race for 2nd is TIGHT. Alas I've checked and don't see anywhere to bet that.
This is one where I can't even see an underdog pick winning. In saying that, from a mathematical standpoint 4.00 doesn't really seem -EV. Penguins have to play the Capitals FOUR times over the next two months. That's a lot of big points. The Penguins know that and you have to think they're looking at those 4 games and saying hey if we win these, we win the Metro. Technically, they have the Metro in their own hands.
While I find it very, very hard to back the Penguins – especially after recent results – I think mathematically, it actually IS a smart play.
USA: Best odds for Penguins to win is +300 at BetOnline..
Everyone Else: Best odds for Penguins to win is 4.00 at BetOnline..
(Odds correct as of 2020/01/23 7:04:58 AM EST but are subject to change.)
[poll id="90″]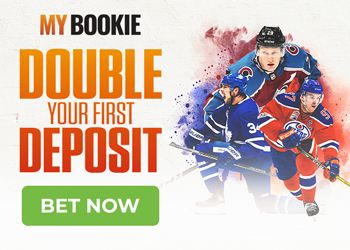 That's it for me. Not the most exciting divisions but I'll be back tomorrow to cover the Western Conference and we've got a tight race in the Pacific with 5 strong potential teams. Then we have the Central Division with the St. Louis Blues. Not quite as exciting.
Follow @BetNHL
BetNHL.ca » Tonights Tips »