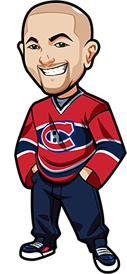 Written by Graeme on Thursday, July 30th, 2020
Follow @BetNHL
Welcome to the NHL Tips for August 1st, 2020.
Holy shit I can't believe I am actually writing that.
The NHL is returning on Saturday with a whopping 5 games. 12 hours of hockey what a time to be alive.
If you're looking to bet the NHL series winners, I advise reading our article on best odds for each NHL Series Winner.
Our goal is to have a betting tip for every single game. Why? Because we're psyched as all hell that's why. We want to cover every game as it will encourage us to really study and analyze every game that much more. Sometimes it may be a player prop or a game prop – but either way the goal is to tip everything.
We say this at the start of each season and during the season but it bears repeating – don't blindly trust us. We don't guarantee picks. ESPECIALLY in this COVID-19 era and the unique circumstances involving it. For example when the Bundesliga started back, one stat that came out of it was that home vs away was nowhere near as big a factor. However that didn't apply for all leagues and all teams.
We may be able to theorize. We may be able to draw some early conclusions. However we're just as in the dark as you are. I personally will be halving my betting units for the cup – at least until I am more comfortable. On that note we won't be doing unit sizing for this as confidence levels are all over the place. Just have to see how it goes.
We also will not be discussing the tips beforehand. I mean we'll chat about hockey obviously but our picks are a mystery to each other until we send them to each other just prior to posting. With no set rules or theories in regards to this it will help us to expand our opinions.
I know one thing I am doing at least initially is not diving into any stats to hang my hat on. For example I'm not going to theorize "away/away will benefit the away teams" and then go with that. Just going to go with my gut for all game 1s, then see how things play out.
Now I just have one last question – are you ready to bet the NHL?
Because I'm ready: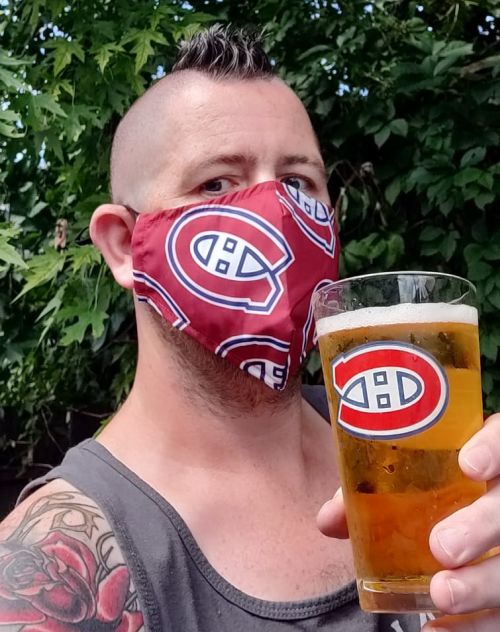 Let's get to it:
(All odds listed are the best odds available for that particular bet. All odds correct as of 2020/07/30 4:49:57 PM EST but are subject to change.)
Rangers vs Hurricanes Game 1 Betting Tips:
November 19th: Hurricanes 2-4 Rangers
November 27th: Rangers 3-2 Hurricanes
December 27th: Rangers 5-3 Hurricanes
February 21st: Hurricanes 2-5 Rangers
In pre-season, the Capitals beat the Hurricanes 3-2 and the Rangers lost 2-1 to the Islanders.
Graeme: I got invested in the Rangers a lot this season, and while COVID-19 sucks hard, I'm happy that it meant Chris Kreider was able to return for this and help the Rangers in the playoffs. They're underdogs going into this one. I understand why as I would say the Canes have the more well adjusted and complete team. However I see no reason not to take Rangers to win incl OT/SO based on results so far.
Scott: This series is going to be fun. The Rangers have Panarin and Zibanejad who can flat out score and dominate. But the Hurricanes are the more experienced team here.
The Rangers have gone 10-2 over their past 12 games against the Canes so they will have the momentum on their side. I like the Canes to win the series but I expect the Rangers to win a game and wouldnt be surprised if they win the first in this series.
Rangers incl OT/SO
Canada: 2.10 Odds at 888 Sports.
USA: +110 Odds at GT Bets..
Everyone Else: 2.10 Odds at 888 Sports.
Blackhawks vs Oilers Game 1 Betting Tips:
October 14th: Blackhawks 3-1 Oilers
February 11th: Oilers 5-3 Blackhawks
March 5th: Blackhawks 4-3 Oilers
The Blackhawks beat the Blues 4-0 in pre-season and the Oilers beat the Flames 4-1 .
Graeme: There's a theory that with such a short pre-season (1 game lol) we will see some low scoring games to start. The sportsbooks have 5.5 goal lines for the most part. On top of that Crawford looked sharp against the Blues. We know how the Blackhawks are – betting overs with them is a crapshoot as they can go out there and score 6 then the next day get shutout. Oilers have the better star power. Hawks missing Seabrook. This is one where I went into it looking to bet the over 6 however I convinced myself that the Oilers are the team to beat. Oilers in Regulation
Scott: The Hawks have no business being in the playoffs and, as a Hawks fan, I have no problem admitting it.
The Oilers have the two best players in the league at the moment so it's going to be a disaster for the Hawks and their lousy defense to contain them.
This could be a sweep but when the Hawks have a healthy and rested Patrick Kane anything can happen. But McDavid and Draisaitl will be too much for the Hawks to handle in game 1 and this series.
Oilers win in regulation
Canada: 2.07 Odds at 888 Sports.
USA: -105 Odds at Bovada.
Everyone Else: 2.07 Odds at 888 Sports.
Panthers vs Islanders Game 1 Betting Tips:
October 12th: Islanders 3-2 Panthers (shootout)
November 9th: Islanders 2-1 Panthers
December 12th: Panthers 1-3 Islanders
Panthers lost 5-0 to Tampa and Islanders beat the Rangers 2-1 in pre-season.
Graeme: The real question is how long until half the Panthers players test positive for COVID? Islanders had their number but it was in three tight games. There's a theory that offensively stacked teams will prevail in the playoffs in which case I have to give the nod to the Panthers there. However then we have that low scoring theory too. A lot of this is just a crapshoot. For me I'd rather bet on Trotz here. That dude knows what he is doing and I respect the hell out of him. If the performances of teams is reliant even a little bit on their head coach, then I like the Islanders. I'm good to take Islanders win incl OT/SO.
Canada: 1.90 Odds at Bet365 (Americans: We recommend http://www.bovada.lv.
USA: -110 Odds at BetOnline..
Everyone Else: 1.90 Odds at Bet365 (Americans: We recommend http://www.bovada.lv.
Scott: This is going to be a good series between two teams who were close in the standings. The Islanders won all 3 games against the Panthers in the regular season. But the Panthers are the better team offensively. Both teams, actually all teams, in the opening round will have cobwebs and it could and should be a sloppy game.
With that being said I'll go with the team who is better at scoring to win the first game.
Panthers incl OT/SO
Canada: 2.00 Odds at BetOnline..
USA: +100 Odds at BetOnline..
Everyone Else: 2.00 Odds at BetOnline..
Canadiens vs Penguins Game 1 Betting Tips:
December 10th: Penguins 1-4 Canadiens
January 4th: Canadiens 2-3 Penguins (OT)
February 14: Penguins 4-1 Canadiens
Habs lost 4-2 to the Leafs and Pens lost 3-2 to the Flyers in OT in pre-season.
Graeme: If you're wondering whether I would want us to win the qualifying round or even the cup or take the chance at a #1 pick – I'd go with the latter. Honestly whoever wins this tournament will have a big asterisk next to their name forever. You just know the Leafs are going to win it all now too and then have people yell that it's not a "real" Stanley Cup. As for this? Man it's tough to feel optimistic about the Habs these days.
In saying that it's hard to feel good about the Penguins as well. Yeah on paper they are a hell of a team but I mean this is a team who just had that 6 game losing streak in February getting beat by the Sabres, Ducks etc.
I promise you there is no bias in this pick. However despite being an absolutely beast on paper, the Pengins haven't performed well enough consistently for me over the regular season. This is less about having faith in the Habs – who with zero expectations have no pressure on them – and more about lack of faith in the Penguins. Canadiens to win. Of course if there is one team that is going to tank it would surely be the Habs. But hey gotta win at least one to make it look like a legitimate tank right?
Canada: 2.47 Odds at BetOnline..
USA: +147 Odds at BetOnline..
Everyone Else: 2.47 Odds at BetOnline..
Scott: Another series where one team has no business being in the playoffs and the other shouldn't have to play in the play-in round. Crosby, Malkin and Letang are playoff studs. Each of these players has the ability to win a series by themselves. The Habs had a rough year and if not for Carey Price I could see this being a sweep. It's tough to bet against the Penguins and with a healthy and rested Crosby and Malkin they have the potential to go deep this "postseason "
Penguins win in regulation
Canada: 2.00 Odds at Sports Interaction (SIA) + free $20 bet.
USA: -110 Odds at Bovada.
Everyone Else: 1.90 Odds at 888 Sports.
Jets vs Flames Game 1 Betting Tips:
October 26th: Jets 2-1 Flames (OT) – Outdoor game.
Jets beat the Canucks 4-1 and Flames got thumped by the Oilers 4-1 in pre-season.
Graeme: This will be an extremely tight series. Will be interesting to see if Ehlers can step it up in the playoffs this time around. Flames themselves have been dismal in the playoffs with Gaudreau and Monahan up there. Hellebuyck has a crap playoff record too. Lot of players who you would think would be wanting to redeem themselves as that's a lot of the media talk – how big a failure many key players have been in the playoffs. For me I felt Gaudreau was really disappointing this season and looking at the Jets, I just get more excited about their players and what they can offer. Jets to win incl OT/SO
Scott: This series is going to be awesome. I'm going to try and catch each and every game of this series. Both teams are built similarly and have a bunch of offensive talent which will help in the opening round. Wheeler, Scheifele, Laine and Connor are going to be a handful to handle but the Flames do have the defense that could do it.
But it's the goaltending that is the difference between these teams. Hellebuyck is a beast and why I picked the Jets to win this
Jets win incl OT/SO
Canada: 2.00 Odds at Bovada.
Everyone Else: 1.95 Odds at Bet365 (Americans: We recommend http://www.bovada.lv.
Follow @BetNHL
BetNHL.ca » Tonights Tips »