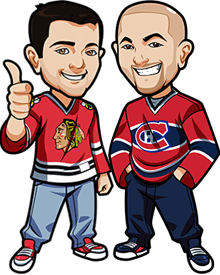 Written by Graeme & Scott on Tuesday, August 25th, 2020
Follow @BetNHL
Ho boy – things are heating up in the West.
In the East, the Islanders duly delivered with a big 4-0 thrashing of the Flyers. They're the 4th favourites to take the cup right now at 6.50 odds. They're certainly looking good and Philly will need to step up their game if they hope to have any chance. Interestingly despite that thrashing, both teams are coinflip odds for tomorrows game. Was weird that Philly didn't pull out the goalie again after conceding that empty netter at the 7:30 mark.
In the West – the Stars rocked the Avalanche with a big comeback to win 5-2. The Dallas Stars now lead 2-0 as their offense is just rocking it.
We have two Game 2s today as the Lightning take on the Bruins and the Canucks take on the Knights.
Let's get to it:
Bruins vs Lightning Betting Tips:
Graeme: The Tampa Bay Lightning are slight favourites in this one but it is very close with the line set at 5.5. As I mentioned previously this played out back in 2018 with Tampa winning the series 4-1.
I took Hedman under 2.5 shots in the last game and he spat in my face with 7 freaking shots and 2 goals. I've never laughed more at a losing bet. Well except for that time I backed the Leafs against a zamboni driver.
My gut says Tampa take this one. No real method behind it or metrics. Sometimes you just feel something and gotta back it and that's what I am going for here.
At least we're getting slightly better than coinflip odds on what is pretty much a coinflip.
Lightning incl OT
Scott: Well the Bruins held on to pick up the win in game 1. They were up 3-0 but Hedman scored twice to make it 3-2 but they couldn't tie the game. Halak has been great for the Bruins winning 4 straight games becoming the 4th Bruins goalie in team history to win 4 games at the age of 35 or older.
The Lightning need to find a way to score more which is going to be tough . The Bruins had the lowest goals against in the league but the Lightning led the league in scoring for the 3rd year in a row so they are capable of doing so.
I like the Lightning to bounce back in game 2.
Lightning win incl OT
Canada: 2.05 Odds at BetOnline..
USA: +100 Odds at BetOnline..
Everyone Else: 2.05 Odds at BetOnline..
(Odds correct as of 2020/08/25 11:51:55 AM EST but are subject to change.)
$25 risk free bets on player prop, in-game bet and $50 risk free mobile bet. Available for NEW customers only at BetOnline.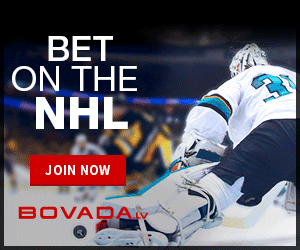 Canucks vs Knights Betting Tips:
Graeme: What a disappointment that was for the Canucks getting blanked out in the last game. I had the over there so it was particularly frustrating. Canucks were able to adjust against the Blues initial adjustments and overcome them. Can they at least make this one competitive?
Odds wise Canucks are an insane price at at least 2.85 odds depending on the sportsbook. But it's seriously hard to take them isn't it? I mean the Hawks won a game against the Knights but that required Crawford standing on his head.
It's tough as at that price I've got to think there is value but Game 1 was totally men against boys.
Canucks is an +EV bet that I just can't advise. However going down 2-0 is brutal and I think their offense at least responds tonight. I'm not in love with it but I'll go with the Over 5.5 again. Knights have their goalscoring skates on but I know the Canucks can perform better than that.
Canada: 1.83 Odds at BetOnline..
USA: -120 Odds at BetOnline..
Everyone Else: 1.83 Odds at BetOnline..
(Odds correct as of 2020/08/25 11:51:55 AM EST but are subject to change.)
Scott: Well the Knights easily beat the Canucks in game 1. Lehner picked up his first career postseason shutout when the Knights won 5-0. With the win by Lehner its not going to help with the controversy that has happened when Fleury's agent tweeted a picture of Fluery getting stabbed in the back by a sword with DeBoers name on it. It's tough now for the Knights to not start Lehner who has gone 9-1 since arriving in Vegas.
The Canucks really have their work cut out for them in this series and if game 1 was any indication then this could be a short series.
For me I have to think that the Knights continue their amazing play in game 2. The chased Markstrom from the game so mentally thats going to hurt Vancouver.
Knights win in regulation
Canada: 1.73 Odds at 888 Sports.
USA: -145 Odds at BetOnline..
Everyone Else: 1.73 Odds at 888 Sports.
(Odds correct as of 2020/08/25 11:51:55 AM EST but are subject to change.)
Follow @BetNHL
BetNHL.ca » Tonights Tips »