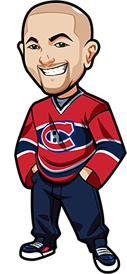 Written by Graeme on Monday, June 20th, 2022
Follow @BetNHL
Well after Game 1, it was looking like this series would be a tight one.
After Game 2? Not so much.
Avs showed off their pace and they absolutely whooped the Tampa Bay Lightning 7-0.
It's quite funny as it always provokes knee jerk reactions. While Avs are the strong favourites, people are basically saying to hand them the cup at this point.
As it is, they are actually underdogs for Game 3 which is held in Tampa. Just 1.16 to hoist the cup though.
Here are our thoughts:
Avalanche vs Lightning Bets:
Scott: Unreal. The Avalanche are a machine and outplayed the Lightning in game 2 winning 7-0 and out shooting them 30-17.
I thought this series was going to go 6 games but based on the way game 2 went I'm not so sure. The Avalanche are 7-0 on the road in these playoffs and have won 7 straight so the momentum is clearly on their side.
With the series moving to Tampa Bay the Lightning have to pick up a win and get back into the series or face getting swept at home. They need to get more shots on goal. Hedman had 2 shots in game 1 and 3 in game 2. I expect him to have a big game in game 3.
Hedman Over 2.5 shots for 1.71 odds
Graeme: I thought I would have a look more at the home ice advantage in the playoffs for these teams to see if it justifies Tampa being favourites.
I will say that Game 3s in this spot I normally like to back the home team. It's a do or die game. If they don't win here, they're not winning the series. But then when I look at the odds it is like man – do Tampa have an answer for the Avs? At that price, Colorado seem nice.
When it comes to overall metrics, Avs are a beast. At home – yep, a beast. On the road? They drop a bit offensively from top 2 to about 4th-5th. Still very impressive.
Tampa at home we see a lot more HDCF/60 which is good for them. I mentioned during the Preds series that could be an issue for the Avs. Their HDGA/60 isn't bad in the playoffs and actually it's really good on the road. Despite the high danger chances created, Tampa just aren't converting them like they should be. Only 10th best HDGF/60 in the playoffs.
End of day – um yeah, I'm not sure. Ha. Looking at the data I think there is definitely the chance for Tampa to get the win but the odds do seem pretty good. Avs are also quite tempting.
Honestly – after thinking about it, I'll go with Lightning to win. My reasoning is that I always like to back a home team in Game 3 in this spot. This is their do or die spot and they have to give it their all. We know Vasy can bounce back with a vengeance. Colorado in the regular season were a much better home team than road team. Same with Tampa.
Yeah I feel fine betting Tampa tonight. But if you were looking to back the Avs don't let me talk you out of it – I could just as easy back them here and justify it. I just like that whole do or die Game 3 type deal.
Follow @BetNHL
BetNHL.ca » Tonights Tips »