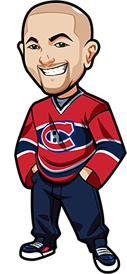 Written by Graeme on Saturday, June 1st, 2019
Follow @BetNHL
On Wednesday, the St. Louis Blues pulled off a big surprise when they were able to beat the Boston Bruins in overtime to tie up the Stanley Cup Finals.
The Bruins were heavy favourites for that one and that seemed to rile up the Blues in what was a rather odd game. 4 goals in the 1st period then it all dried up until OT.
It was an intense game and particularly hard hitting in the 3rd period which is always nice to see.
This series now moves to St. Louis. It's tough to gauge how much of a factor momentum can be in hockey, but there is a definite momentum switch here and it'll be interesting seeing if the Blues can capitalize.
Here's our thoughts:
Scott: The Blues had a huge win in game 2 picking up the victory in overtime. With the series now shifting to St. Louis for the next two games it could be an interesting game.
The Bruins cant afford to lose this one. If they do it's really going to hurt them and their chances of winning the Stanley Cup. The Blues are going to be riding the momentum they gained in the last game where they stole home ice advantage away from Boston.
Crucial game for both teams here and I feel like it is one ill be avoiding for a tip.
No Bet
Graeme: I'm extremely happy that the Blues won Game 2 to make for an exciting Stanley Cup Finals. I wish I had been able to bet on them or tip them but I just couldn't bring myself to do it despite the value.
Blues came out hungry. Boston almost believed their hype it felt. It's always funny though how opinions can change on a game to game basis. While I felt the Bruins were the better team in regards to winning the cup, I did see a lot of potential issues with them. Then after Game 1 I was ready to write the Blues off entirely ha. Now we've got a series!
At this stage of the game, I think if you're betting you're mostly doing it based on a few random stats to back it up. It's hard to really bet with any confidience. So let's look at the playoffs so far.
Boston: Lost Game 3 in Toronto. Howeverr in that series they picked up 2 road wins and never lost 2 in a row. Lost Game 3 against the Jackets when on the road. Lost 2 in a row there after losing to Jackets in OT which is similar to this series. Were able to win 2 out of 3 on the road. Swept the Canes.
Blues: Had that bizarre series with the Jets where neither team could win at home. Won 2 in a row twice. Even against the Stars they went 2-2 at home. Couldn't win 2 in a row until Game 6 & 7. Similar to this series, lost Game 3 to the Sharks at home after winning Game 2. Bounced back to win 3 in a row.
Looking just at that, I just lean towards the Bruins. I think they'll be the hungrier team here, and I don't know if home ice is going to be a big factor for the Blues. Blues are the team that looking at now I think they're better to bet when you don't expect them to win (ie: visiting Winnipeg).
0.5u on Bruins incl OT/SO
Follow @BetNHL
BetNHL.ca » Tonights Tips »