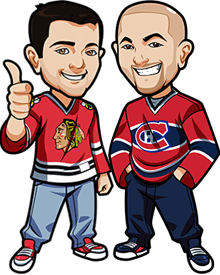 Written by Graeme & Scott on Wednesday, May 11th, 2016
Follow @BetNHL
Their incredible regular season couldn't quite translate into the playoffs and the Washington Capitals are now eliminated from the 2016 Stanley Cup.
They battled hard, but the Pittsburgh Penguins, fueled by the performances of backup goalie Matt Murray and some excellent offensive prformances, were the victors in a hard fought and fun 6 games.
The Pittsburgh Penguins now get a slight rest before heading to the Eastern Conference finals to take on the Tampa Bay Lightning. That will be a great battle. The Lightning have battled injuries and went up against a tough NY Islanders team and a team ready to battle in the Detroit Red Wings and passed with flying colours.
The Western Conference meanwhile has no teams in the finals yet. Game 7 between the Blues and Stars takes place tonight, with Game 7 between the Sharks and Predators tomorrow. The bookies are fairly confident the Sharks will make it however the Blues/Stars game seems to be more of a coinflip.
Let's get to the tips for the Blues vs Stars game taking place tonight:
Blues vs Stars Game 7 Betting Tips:
Scott:  For this one I'm going with the team I predicted to win the series.  The road teams in this series have won 3 in a row and 4 overall.  This is already the Blues 2nd game 7 of these playoffs after they eliminated the Hawks in round 1.  This is going to be a great game as all game 7's are but I'm going with the Blues for this one.  After the way they handled the defending champs I think they learned what it takes when a series goes the distance plus the road teams have had success so far.
Blues Win
Graeme: Would like to note that I called Penguins in 6 before the series began! I also took the Lightning, and if the Preds or Stars win their game 7s I do believe beer and wings are on Scott next time we meet up!
This has been a highly competitive series with no team having more than a 1 game lead at all times. Two of the games have went to overtime. The Stars will play at home for the 4th time in the series – however they have only won here once so home ice advantage isn't exactly the biggest factor.
It's interesting to note that any Stars wins have been tight, while the Blues have given the Stars two thrashings in 6-1 and 4-1 results. If I was to pick a team I'd lean towards the Stars – but with 5 of the 6 games so far being 5 goals or over, and that one game being Game 1 after I expected a jaded Blues performance, I'm going to go with Over 5 Goals.
Quick Note for Americans: For Euro 2016 Betting, go toBovada who offer a 50% to $250 bonus and the best markets for Euro 2016.
Follow @BetNHL
BetNHL.ca » Tonights Tips »