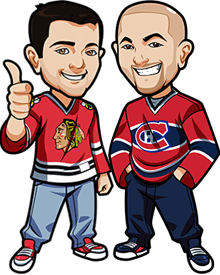 Written by Graeme & Scott on Wednesday, April 24th, 2019
Follow @BetNHL
Just when you think you've seen all the surprises there is in the NHL playoffs….they whip up one more for us.
The Vegas Knights were home and dry. 3-0 up with 10 minutes left in the game – anyone who took the Knights to win the series were already spending their money.
Then that 5 minute major happened.
Sharks scored 4 times in it and completely changed the game around. Absolutely insane way to finish things up. Knights tied it up but lost in OT.
A heartbreaking loss for Knights fans who have waited their entire lives for their team to hoist the Stanley Cup.
In the other series – Leafs gonna Leaf. They completely deserved to get eliminated over the course of 7 games and it'll be interesting to see what personnel changes occur during the off seaosn.
One more game to go in this round of the NHL playoffs and then there's no rest as it all starts again on Thursday.
We'll be analyzing those series Thursday morning. For now let's handle Capitals vs Hurricanes Game 7.
Capitals vs Hurricanes Game 7 Betting Tips:
Graeme: This has been a series won by home ice. Can the Hurricanes upset the apple cart?
Anything is possible, as we've learned so far throughout the NHL playoffs.
Ovechkin was going mental in the last game so who knows if that carries over and affects things in this one.
However it's always hard to back a road team when you see the home team clean up every time.
I think there is miniscule value on the Hurricanes but I'll be going with no bet on this one.
Scott: After winning 6-0 in game 5 the Caps looked bad in game 6 losing 5-2. The Canes were the better team and it showed.
This series has had all 6 games won by the home team so the Caps have a good chance at moving on. But the odds for a Caps win are lousy. Instead I'll go with the over as 4 of the 6 games have hit 6 or more and its a 5.5.
Over 5.5 incl OT/SO – 0.5u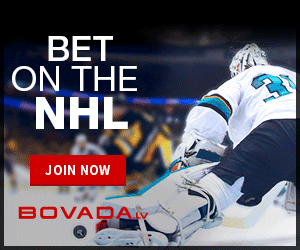 Follow @BetNHL
BetNHL.ca » Tonights Tips »