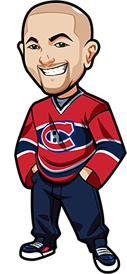 Written by Graeme on Saturday, December 10th, 2022
Follow @BetNHL
Hi guys,
1-1 last night for a dead even day.
Penguins got the win, unfortunately it was in overtime. Sabres managed to tie it up with a 6 on 4 powerplay with about 1:30 left.
Pretty darn happy with the Jets "Race to 3" call as they scored EXACTLY 3 goals. That was my analysis yesterday – that we could rely on them to score 3 but I wasn't sure about any more – so glad I called that.
Wild offense struggled against Skinner like expected, Sharks blew the Ducks away which I was close to picking if not for Makiniemi in net, and the Flyers proved to be the value pick I thought they were. Always nice to see the advanced metric analysis be right on the money.
A quieter Saturday with 8 games and I already know I'm passing on Penguins vs Sabres II so makes it a nice and easy Saturday. Will be able to get these all done before the Portugal game. Perfect.
Note: no tips today, unfortunately.
Predators vs Senators:
Preds come in as favourites. Bit of a rocky road for them with just the one regulation win since November 19th. Sens are inconsistent generally leaning towards the negative.
Sens generally better offensive metrics in Corsi and Fenwick. Should outshoot Preds. Conceding slightly more. Their offense is underperforming while Preds are generally overperforming.
Preds of course are missing McDonagh.
I actually think the Sens aren't a bad play here. This seems more a 50/50 game. The thing is do we trust the Sens to actually get the job done? If it goes to OT, I'd lean Preds there just based on OT results for both teams.
I actually think there is razor thin value on the Sens here. I just don't think there is enough for me to actually back them. Along with value, I have to actually feel as if the play will come in and I don't fully feel that here.
Stars vs Wings:
Stars are hefty favourites in this one. Red Wings are coming off a tough game against the Panthers.
Both teams scoring a lot and both deservedly so. Unfortunately both defenses aren't overwhelmingly poor to make it an over bet. Defense and goaltending on average is just hitting that 3.00 each line approx. Over 6.5 seems right on this one, and while I would give Stars a slight edge it's not enough to back them in regulation either here.
Lightning vs Panthers:
Tampa come in off that big win over the Preds. Panthers come in off the win over the Red Wings.
Panthers are below .500 on the road this season at the moment. I feel like I criticized their road performances just recently. They were able to boost those numbers somewhat with wins over the Kraken and Canucks.
This one kind of has metrics close to the Stars/Wings game as well. Panthers conceding slightly more than they should be. Barkov being back is a big help for them.
Not feeling anything for this one either.
Penguins vs Sabres:
Skipping especially with DeSmith likely in net. Over is 7 so no thanks.
Leafs vs Flames:
Leafs come in with some exceptional results. Just the lone regulation loss since November started. Very impressive. Flames just had a nice winning run cut short away to the Blue Jackets.
Goaltending has been a big factor for the Leafs with a 1.69 GA/60 over last 10, but 3.08 xGA/60. Flames offense underperforming by a little bit.
The Leafs stand out with their SCGF/60 which is 3.09. Leafs missing a few players for this one with Robertson and Engvall out.
I would have to take Leafs in regulation here. I'm concerned with the Leafs defense and eventually, they're going to start conceding a few more goals. Are Calgary the team to do it? Even if they are – the Leafs offense can likely prevail.
The Flames are weird too as by all accounts they should have put barrel loads past the Habs and Jackets. The fact that they then put 5 past the Caps too.
I dunno – this is just an odd one for me. I feel like Leafs in reg is probably fine but there's just a few little question marks that add to that "its a gamble" factor.
Canadiens vs Kings:
Habs coming in off a few crazy games lately.
Kings got shut out by the Leafs, after a bunch of goals scored in games.
Kings generally better across the metrics. That game with the Kraken has skewed the stats somewhat, as has the Habs game with the Canucks.
Goaltending is a general liability for both teams. I am not liking anything in this game at all.
Islanders vs Hurricanes:
Islanders on a B2B after the victory over the Devils yesterday. Canes haven't played since that loss to the Ducks in OT.
Canes overall the better team by the metrics but their offense is underperforming a lot, while goaltending is helping the Islanders. Islanders offense also should be scoring more and that's with a solid SCGF/60.
Damnit – not really seeing anything here either. I'd like to back the Islanders but that Canes offense has started scoring the goals they were expected to score, and that could help them here if they continue to do so.
Canucks vs Wild:
Canucks coming off a few insane games. Wild coming in after being pounded in their last couple. I expected the Wild offense to regress.
The over is 6.5 in this one and it may look good – but it's just like I said yesterday – Wild couldn't keep that goal output up. Both teams offenses are overperforming.
This is one where I'd like to back the over, but I'm just not convinced. When you go beyond the goals, the data just isn't there to back it up.
Follow @BetNHL
BetNHL.ca » Tonights Tips »