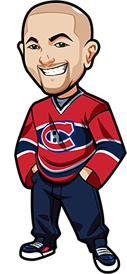 Written by Graeme on Friday, December 11th, 2015
Follow @BetNHL
Ouchy – not a good night lsat night, as the Sabres vs Flames Over 5.5 goals was our only saving grace.
Washington and Chicago both decided to take the night off – which is unfortunate as they had games to play!
That 3rd period in the Capitals game was particularly brutal to watch as they registered just 4 shots on goal. At least the Blackhawks were able to find the net on a consistent basis and it was Rinne and an excellent performance that kept them out.
Red Wings vs Devils Betting Tips:
These two have had some really high scoring games against each other in recent times. They're also both good for goals and for conceding at the moment.
Overtime is a STRONG possibility between these teams . I'm actually working on an overtime betting system at the moment and it's 3.40 odds for that you can get if that interests you. I'm still working on it though and it's not ready to be released yet.
I'm going to take Over 5 Goals in this one. Slight concern with how nice the odds are here – one of those nights where you wonder what the sportsbooks know that you don't.
Canada: 2.12 Odds at 888 Sports.
USA: +110 Odds at 5Dimes.
Everyone Else: 2.12 Odds at 888 Sports.
Rangers vs Oilers Betting Tips:
The stats and the current form all lean towards an Oilers win here. I said on Wednesday in the comments that I had a bet on the Oilers over the Sharks. They're a team with confidence in their goalie – rare to see for Edmonton – and I like that.
However after watching that game I pretty much decided to blindly bet against them in their next game. Just one of those feelings you have – and it so happens to be against the Rangers.
I've looked at everything to see if I can convince myself to get off that train of thought and I can't. Major props to the Oilers if they're able to get the W here though.
Rangers to win.
Canada: 1.69 Odds at 5Dimes.
USA: -145 Odds at 5Dimes.
Everyone Else: 1.69 Odds at 5Dimes.
OHL Betting Tips:
Our OHL record is 10-4, for 7.77 unit profit.
I'd love to get on the London Knights over the last week with their -2.5 handicap but the odds even with that have been crap. -155 today for example. They'll probably cover but it's not +EV.
We're going to take Sarnia Sting to beat Windsor Spitfires. The odds on that are -130.
This game is actually UGLY CHRISTMAS SWEATER JERSEY NIGHT. I love the freaking OHL. Here's the Sarnia Sting Jersey: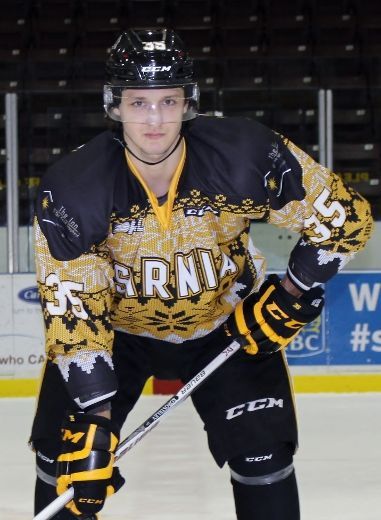 Canadians: Bodog and 888 Sports.
Americans: Bovada.
Everyone Else: 888 Sports.
Follow @BetNHL
BetNHL.ca » Tonights Tips »