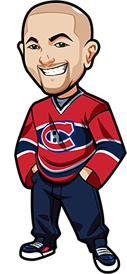 Written by Graeme on Thursday, December 13th, 2018
Follow @BetNHL
I knew those bloody Blackhawks would win yesterday.
I really wish I could have backed them – and like I said yesterday if it wasn't for the 2nd leg of a B2B I probably would have – but it felt like such a risky play. Even after posting the tips I was still researching it as I was going to bet them regardless and just wasn't sure how many units to wager and all I could find was reasons not to back them ha.
Props to them for the much needed win though as the Penguins road issues continue. Unfortunately it is going to be hard to build on that with a murderers row for their next 4 games.
Flames won alas it wasn't in regulation. Mike Smith had been performing better going into that game so that was disappointing to see. Smith is from around here so he's someone me and Scott always pay attention to just by default. Was hoping he was going to get rolling with one of his little hot streaks. Would have been nice for the Flames – unfortunately it looks like he is still a liability.
Let's get on with the NHL tips for December 13th, 2018.
This is one of those nights where I feel there is a lot of potential – albeit risky – plays. Nights like these are why we implemented unit sizing last season. Everything will be 0.5u plays. Potential picks that didn't make it were Canucks to win (I feel there is value there going by recent form of both teams), Sabres to win (I feel they're turning a corner after that W but who knows how their mentality is knowing what's looking this weekend) and Jackets to win. But they are a mess and I just can't pull the trigger.
Looking forward to seeing what y'all post in the comments for tips today. Very interesting betting day with a lot of potentially big plays.
Leafs vs Lightning Betting Tips:
The over/under on this one is 7 goals.
Initially I wanted to back the over on this one. I mean look at Tampas recent games. All of the goals scored and all of the goals conceded. Leafs are Leafs.
However I've decided to go with Leafs to win instead.
It's a big part of how both teams play against what I feel are the most likely playoff teams. I was ready to go with the over because of the way the Leafs play against them. They can't stop them defensively so they go all out on the offense. Look at games like the Wild game and both Sharks games, or putting 4 past the Caps and the Jets.
Tampa however….not so much. They succumbed to the Preds 3-2 and 4-1, and the Wild thumped them 5-2. That's three games where their offense really didn't do the job.
I just trust the Leafs that much more.
Vasilevskiy MIGHT start tonight so that'll be interesting if he does. He could come back and own it, he could be rusty. Domingue might start and he might want to prove a point but he also may feel pressure going up against such a top offense if Andrei is playing.
So with that question mark we'll go with a smaller unit bet.
Leafs to win incl OT/SO – 0.5u – if Andersen plays. Have to say that man – don't want to back these boys if Sparks is in net for some random reason.
Canada: 2.10 Odds at Bovada.
Everyone Else: 2.10 Odds at Bet365 (Americans: We recommend http://www.bovada.lv.
(Odds correct as of 2018/12/13 10:03:17 AM EST but are subject to change.)
Jets vs Oilers Betting Tips:
Oilers are playing their best hockey in a long time. They're 8-2-1 since Hitchcock took over and that's impressive. One of those losses was in Dallas and you can't blame them for that.
Talbot is projected to be in net. Not the best news but hey the guy has two solid games in him recently so I think Hitchcocks strategies could be paying off. One of those was against a decent enough offense in the Wild. I'm also seeing Koskinen listed in some other places. Either way I'm good. Would prefer Mikko though.
Jets are a huge test for the Oilers of course. A top 5 offense and the best team the Oilers have played since Hitchcock took over. And their toughest test yet saw them lose to the Stars. However they also got a nice win over the Avs.
Jets are not perfect though and have their own issues. They're at home but they recently lost to the Blues and – eek – the Penguins here.
At the price, I feel the on-form Oilers are worth a play.
0.5u on Oilers to win incl OT/SO
Canada: 2.65 Odds at Bovada.
Everyone Else: 2.65 Odds at Bet365 (Americans: We recommend http://www.bovada.lv.
(Odds correct as of 2018/12/13 10:03:17 AM EST but are subject to change.)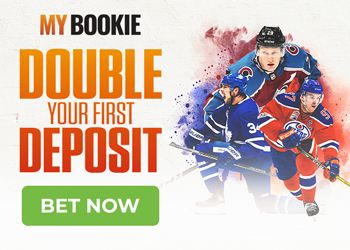 Sharks vs Stars Betting Tips:
Sharks are one of those teams I'm not too comfortable betting on at the moment. Initially I was going to pass on the game but looking at it I think it is worth a play. It was one of those that I immediately wrote "pass" on but I did my due dilligence and had a look anyway and it was just overwhelming in regards to reasons to back the Sharks.
Regardless of issues they are having – they are are one of the best home teams in the league. They're in form. 4 wins out of their last 5 and that loss was a tight one in Dallas. So hey revenge. Stars are on a B2B after a late game. Stars are a bad road team as it is.
Oh screw it – while I said I'd play it safe above, the more I look at this one the more I have to go with Sharks to win in regulation 1u.
Canada: 1.86 Odds at Bet365 (Americans: We recommend http://www.bovada.lv.
USA: -120 Odds at Bovada.
Everyone Else: 1.86 Odds at Bet365 (Americans: We recommend http://www.bovada.lv.
(Odds correct as of 2018/12/13 10:03:17 AM EST but are subject to change.)
Follow @BetNHL
BetNHL.ca » Tonights Tips »