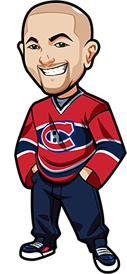 Written by Graeme on Friday, December 14th, 2018
Follow @BetNHL
A 1-2 night with our win being a 1u play and our losses being 0.5u plays so just a small losing night.
Our win was with the San Jose Sharks in regulation and boy did they have me worried. Honestly that was a game where going into it I really felt they'd win convincingly. It ended up being a close one as the Sharks went over 36 minutes without scoring. Thank frick for Meier.
We lost with the Oilers against the Jets. Big underdog play and they lose in overtime – that's hockey. It was the correct play and it just didn't work out.
We also lost with the Leafs who got beaten by Tampa 4-1, but the scoreline really doesn't reflect the actual game. Vasilevskiy had to come up big. Leafs had their most shots all season with 49 shots and Vas managed to pull off some solid saves to keep them out. Tampa relied on some clinical finishing although Andersen also didn't have the best of games which didn't help. No issues there and if Vasilevskiy can keep that up? Yikes. Tampa going to be a team to be reckoned with.
You know what really bugged me about that game? That penalty the Leafs incurred in the first. It was a garbage call to begin with. However you've got a game featuring two of the best teams in the NHL, who are going end to end offensively – why make such a weak call? Let the bloody game play. There's never going to be any actual consistency over calls like that so refs should really just let two teams like this play and only make the calls when you REALLY need to.
Things like that always bug me. Like in an NFL game where it's just penalty after penalty. Sometimes you just gotta let the teams duke it out.
Today is Friday, December 14th and we've got a rare busy Friday. 8 games on the board. Can the Blackhawks keep their winning run going as they host the Jets? Will the Oilers bounce back after last nights tough loss? Going to be an interesting night.
Rangers vs Coyotes Betting Tips:
This should be an interesting one. Rangers haven't played since the 10th and the Coyotes just played last night and took another tough loss. Hill is in net for the Coyotes but his last two outings haven't been great.
The Rangers are missing Shattenkirk. That sucks of course but spending some time looking at the defensive metrics for the Rangers I don't know if it will be that much of a loss. Of course they're without a few other players too and eventually that all adds up.
What doesn't suck hard is the Rangers home form recently. They've been performing at home. Earned a point against the Jets. Beat the Sens, Islanders, Stars, Panthers with a loss to the Caps in there. Beat the Canucks, Habs, Sabres. When you look at their home form they're actually performing very well here.
I do think the Rangers will get the win here but with the Shattekirk injury I'm going to be cautious with the unit sizing.
0.5u on Rangers to win in Regulation
Canada: 2.06 Odds at 888 Sports.
USA: +100 Odds at Bovada.
Everyone Else: 2.06 Odds at 888 Sports.
(Odds correct as of 2018/12/14 11:28:39 AM EST but are subject to change.)
$25 risk free bets on player prop, in-game bet and $50 risk free mobile bet. Available for NEW customers only at BetOnline.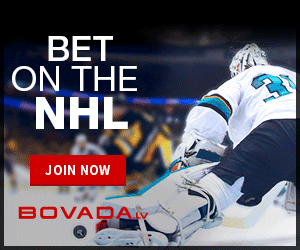 Oilers vs Flyers Betting Tips:
Koskinen is confirmed.
Oilers are coming off a great game against the Jets. Under Hitchcock they have been impressive.
This will be the first back to back under Hitchcocks reign though. I'm sure they'll be fine – I think they will want to bounce back strong after last nights loss. I must admit it is concerning me just a tad though. Not sure why that is. At least the trip back from Winnipeg isn't too long.
Flyers have been in Alberta a couple of days now so they'll be settled and fresh and ready for this one.
I must admit I am heavily conflicted on this one. I am 100% taking the Oilers. I just am unsure how confident I am in them – whether to go with overtime, in regulation, 0.5u play, or 1u play.
Flyers put 5 past the Flames but Smith and Koskinen? Not in the same ballpark. Flyers though are a decent road team overall.
I'm going to take a slight risk. Looking at the overtime stats of both teams I like the Oilers more there so that's a factor.
1u on Oilers to win incl OT/SO.
Canada: 1.80 Odds at Sports Interaction + free $20 bet.
USA: -125 Odds at Bovada.
Everyone Else: 1.76 Odds at Bet365 (Americans: We recommend http://www.bovada.lv.
(Odds correct as of 2018/12/14 11:28:39 AM EST but are subject to change.)
Capitals vs Hurricanes Betting Tips:
Initially I skipped this game but someone asked me why not take the Capitals in the comments. When I went to look back at it – I honestly couldn't say.
Caps are on form, solid road performers (my system rates them best team on the road), Canes are really struggling and would be in brutal shape this season if not for McElhinney.
This is is one of those bets – with the odds factored in – where it's a real no brainer of a bet. Really no reason at all not to take the Caps tonight that I can see – and if they lose well that's hockey and maybe we'll learn that we missed something. I mean historically the Caps can be a hard team to trust at times as there's games where they just don't show up – but they are on a tear lately even in games they've lost. If that run ends tonight so be it.
1u on Caps to win incl OT/SO assuming McElhinney is out. 1.80 odds at Pinny
Follow @BetNHL
BetNHL.ca » Tonights Tips »