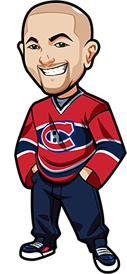 Written by Graeme on Saturday, December 15th, 2018
Follow @BetNHL
A 2-1 night last night with our 1u plays winning.
We had the Oilers to win and they duly delivered with a great 4-1 victory. As someone who vented hard about the Oilers a month ago – so nice seeing these sort of performances from them. There's some great talent there and I'm glad Koskinen has stepped up as well. It's actually enjoyable watching Edmonton again.
We had the Caps and that was a roller coaster ride. At one point they were 4-1 down in that game. That's Washington for you though. Sometimes they need the motivation and if they get thumped early they'll find it. I think last season that happened a lot – they'd go down early then come back and win. That was a fun one that they took on a shootout.
We lost with the Rangers to win. That was a funny one as Rangers were 3-0 up at one point and I was busy raging at myself for not making that at least a 1 unit play. Then Coyotes came back and won the game in overtime. Guess luck was on my side there.
Pens got a solid home win, Blues got a much needed win and the Jets needed overtime to take out the Blackhawks.
It was a great night of hockey. We now head into Saturday, December 15th with 10 games on the board.
Not sure how much of the games I'll get to watch tonight. We're hosting a family dinner but I usually chuck a few games on my TVs/monitors and the guys just slowly gravitate there so it works out.
My wife is doing like 4 different appetizers, 3 different entrees and 6 different sides. I'm also contributing though: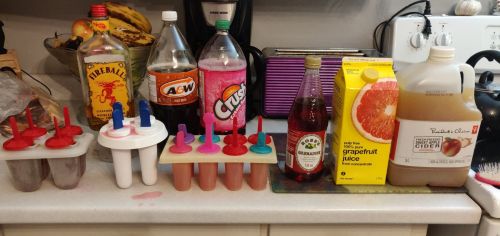 3 different types of Fireball popsicles! Can't wait to try them out. Perfect for the Canadian winter.
Unfortunately there's really not a lot I like today. Either bad odds, or too many question marks. For example I'd think the Leafs would respond strong BUT last time they were in a similar situation, the Blues ripped them apart. Teams like the Preds/Avs/Pens/Habs are just unbettable due to the odds I feel.
Feel free to ask my opinion in the comments and as always there will be lots of great people posting in the comments with their own bets. Sorry for just the one play tonight but I've went through and thoroughly analyzed all the games and not liking much. These last 3 days of constant hockeys and back to backs have made things a bit tricky.
Capitals vs Sabres Betting Tips:
I'm not in love with this play but similar to taking the Caps yesterday – think we've got to ride them today.
Caps are hot. No question of that. Hell of a game yesterday and they showed their ability. I'd like to think they won't be as complacent or give up vital PPGs learning from yesterday.
Motivations always a question with the Caps but this year it's not really been as much of an issue. They are also 8-2-0 against Buffalo with 2 OT wins so that's a good sign they don't get complacent.
Copley expected to be in net. He's not been great. Has a nice win record but thats more because of the Caps outscoring their opponents.
I figure we'll see similar here. Caps know they will have to get the goals as Sabres will get some. The over is a bit heavy as I'm not fully confident in Sabres yet. See how they get on this weekend first and if they have turned things around.
Copley is a concern and Sabres can be tricky. Last nights game is honestly what has me leaning towards the Caps more – I'd like to think with Copley in net their offense knows what they have to do, plus they won't be sloppy.
0.5u on Caps in Regulation. 2.00 at 888 Sports.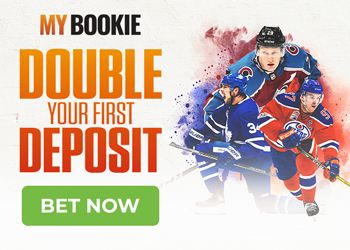 Follow @BetNHL
BetNHL.ca » Tonights Tips »