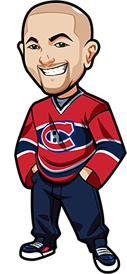 Written by Graeme on Sunday, December 15th, 2019
Follow @BetNHL
A disappointing one yesterday as a couple of the NHL offenses decided to take their Christmas vacation early. Felt at the very least we should have went 1-2 there but luck was not on our side.
The most frustrating one for me was that Flyers vs Wild game. I even said it yesterday that I didn't have faith in the Flyers offense and it wasn't going to be a tip. However when I looked thoroughly into it I just felt it was worth the play Alas the Flyers offense had a brutal night. It doesn't matter if their opponents have one of the worst GAA in the league if you can't even get the shots on net.
3 shots in the 2nd? C'mon. Watch this too – they'll come alive today against the Jets. Put like 3 or 4 past them no bother.
The Habs to their credit tried their best. They just couldn't get past Bernier. The guy was doing good as he made 42 saves to get the Wings that win. In saying that I don't think they were the best chances for the most part and the Wings deserved their win. Looks like they might be going on a run.
Flames couldn't even get a goal against the Canes. Canes D has been good lately but Reimer managed to pick up just his second shutout of the season there. How the Flames couldn't score on those power plays in the 4th is beyond me.
Will be interesting to see how the Flames react to that.
Like I said yesterday though – it's a bit of an odd time. Devils winning yesterday in that spot. Stars after that performance against the Knights bouncing back strong etc. Going to be an interesting couple of weeks.
Four games on the board today. Like I said above won't surprise me if the Flyers score a bunch today. Just the way things are going.
Kings vs Red Wings Betting Tips:
When I've got a strong gut feeling I like to stick with it. Of course it can be hard to back that if the stats don't line up. I couldn't bring myself to back the Wings yesterday based solely on "Well they went on a good run before maybe they can again".
However they've now got two in the bag and they deserved to win against the Habs yesterday.
Two wins in a row now they take on the Kings. 3 games in 4 days is tough and it's been a busy schedule for the Wings these past few days. Kings are in the same boat though.
LA of course have also got a nice little run going. They lost last night but it was a very competitive game. Can't write them off right now.
But Wings had this little run before. It's like they get a little bit of belief and confidence and just run with it. Comrie projected to be in which should be fun. The over probably appealing there but I'll stick with the Wings on the better side of the coinflip. Especially with Mantha back.
0.5u on Wings to win incl OT/SO
Canada: 2.13 Odds at BetOnline..
USA: +113 Odds at BetOnline..
Everyone Else: 2.13 Odds at BetOnline..
(Odds correct as of 2019/12/15 12:06:53 PM EST but are subject to change.)
Blackhawks vs Wild Betting Tips:
This was one where we tried to talk ourselves out of it but couldn't – the value on the Wild here is just too much to ignore.
Hawks have been quite poor. My one conern is I think their offense is starting to get it going again. In which case the over might be an option but can't really count on them.
Minnesota have the point streak going. They're doing very well. They're doing it both at home and on the road.
They're looking like an excellent team at the moment after a poor start to the season. Staal is on 999 points.
I'm seeing mixed reports on who is in net. Niko Hovinen is listed in some places, and Kahkonen others. I'd much prefer Kahkonen obviously so we'll go with that. Either way this is one of those bets that just make sense from a mathematical standpoint in my opinion.
0.5u on Wild to win IF Kahkonen is playing
Canada: 2.02 Odds at BetOnline..
USA: +102 Odds at BetOnline..
Everyone Else: 2.02 Odds at BetOnline..
(Odds correct as of 2019/12/15 12:06:53 PM EST but are subject to change.)
[poll id="58″]
Follow @BetNHL
BetNHL.ca » Tonights Tips »