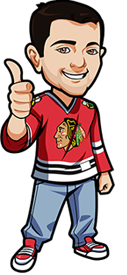 Written by Scott on Wednesday, December 15th, 2021
Follow @BetNHL
Hey guys,  3 tips yesterday and we went 2-1.
So this is a pretty crazy time in the NHL.  COVID cases seem to be spreading throughout the league and we're seeing a common pattern – one player tests positive and is out, then a few of his teammates are etc.
As you can imagine – it makes things difficult for us in terms of tipping.  To make matters worse we do tips early in the day due to our large European audience.  It's easy enough to make goalie-dependent tips; but it's not like we can say "take the Hurricanes tonight unless one of these six players goes down with COVID" or anything like that.
However we don't want to just take a few weeks off or anything like that.  This is something we're going to have to live with for the forseeable future.
So we're just going to keep trying our best to provide tips where we can.  There will likely be less tips than normal due to so much uncertainty over specific teams who are missing players.  We also recommend waiting until just before game time to place bets if possible due to the potential pullouts due to entering COVID protocol.
This entire thing sucks, especially considering the city we live in is now the #1 hotspot in Canada.  But that just makes betting, tipping and watching the NHL a nice welcome distraction for the both of us and win or lose, we'll continue to do it just to keep ourselves entertained.
3 games scheduled for today.  Have kept my kids home all week as a precaution with so many cases in the area they will be safer here.  Plus gives them an extra week off of school before the Christmas break begins.
Capitals vs Blackhawks Betting Tips:
The Caps will be looking to getbsome revenge in this game.  They opened the month with a 4-3 shootout loss to the Hawks.
To get any value on the Caps we would need to take them in at least regulation.  Of the Caps 6 games this month, 3 of them have needed extras time so I'm skipping this game.
Rangers vs Coyotes Betting Tips:
The Rangers are heavy favorites for this game.  They have gone 7-3 over their last 10.  The Coyotes are doing Coyote things losing their last 5 games and are a league worst 5-20-2.
I like the Rangers to win this game but they did play last night, losing 4-2 to the Avalanche, and have played 8 games this month already.  This will be their 3rd back to back in the month.
I like the Rangers here but with them playing so much hockey this month fatigue is surely going to set in.  I'll pass.
Kraken vs Ducks Betting Tips:
Kraken have gone 5-3-2 over their last 10, the Ducks 6-2-2.
The Ducks should win this game but it's hard to say when the Kraken are their opponent.   They have a way of upsetting strong teams.
It's a game where the Kraken have some players on the Covid protocol list and we think it's best to avoid tipping any games where teams have players out with it.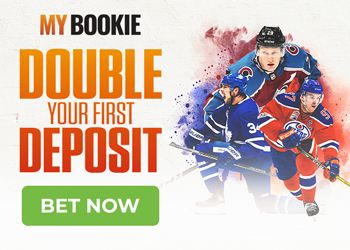 Follow @BetNHL
BetNHL.ca » Tonights Tips »