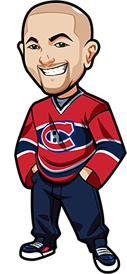 Written by Graeme on Saturday, December 16th, 2017
Follow @BetNHL
It was a +0.35u winning night last night thanks to the New Jersey Devils.
I'm still at a loss as to why they were such a big underdog in that one. In my initial look-through of the games I'd practically written that one off then I saw the odds and was stunned by it. I still can't see why they were so heavily priced. I've really liked their work ethic in the last little while.
We lost with the Sharks over the Canucks. That was a disappointing one especially after Tanev was announced out, with some real sloppy play by the Sharks at times and they lost Couture which sucked. Canucks deserved to win that one and props to them for doing so after all the drastic line changes and an injury ravaged team.
My WHL, AHL & KHL systems are sort of just plodding along but the OHL system, which is the one I've worked on the most, is now at +11.24 units for the season! Great to see.
The Canes won last night which I was expecting but it was an OT victory so I'm happy with my call on not backing that one. Just had a feeling Buffalo were going to be a good match for them.
It's Saturday, December 16th and 11 games on the board. The early game sees the Wild hope to make it 5 in a row as they host the Edmonton Oilers. We've got a game at 5pm EST with the Rangers vs Bruins.
Flyers vs Stars Betting Tips:
I think I've got to back the rolling Flyers here.
After that nasty losing streak, Philly have racked up 5 wins in a row. A lot of tough battles in there but they did it and impressively they survived the Western Canada road trip with a perfect 3-0.
Their two home victories weren't anything to write home about – the Leafs are poor right now and the Sabres are destined to be poor for the rest of their franchise history it seems.
However the Flyers are looking more confident as time goes on and I am really impressed with their third period performances. That's key because if they get overconfident and go down 1-0 or 2-0 early, they still have that to draw back on and give that final push in the 3rd.
I have to think that overconfidence won't yet be a factor with that losing streak fresh in their minds.
Flyers to win incl OT/SO
Canada: 1.85 Odds at 888 Sports.
USA: Best Odds at Bovada.
Everyone Else: 1.85 Odds at 888 Sports.
(Odds correct as of 2017/12/16 7:43:31 AM EST but are subject to change.)
$25 risk free bets on player prop, in-game bet and $50 risk free mobile bet. Available for NEW customers only at BetOnline.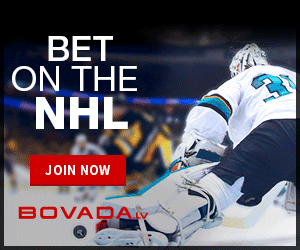 Islanders vs Kings Betting Tips:
When its an Islanders game you always look at the over first.
I'm a bit concerned with the Kings offense here. They just couldn't get the puck in the net enough aganst the Rangers despite many attempts. That can hurt a teams confidence however going up against the Islanders you'd think that shouldn't be an issue.
On the other side Kings have one of the best defense in the league right now and are starting Kuemper it looks like – who actually has a pretty sick record this season so far. But then the Islanders offense is a machine.
Quite a few red flags but I'm going to back this one to go like most Islanders games this season – Over 5.5 Goals incl OT/SO.
Canada: 1.86 Odds at 888 Sports.
USA: Best Odds at Bovada.
Everyone Else: 1.86 Odds at 888 Sports.
(Odds correct as of 2017/12/16 7:43:31 AM EST but are subject to change.)
Capitals vs Ducks Betting Tips:
The Washington Capitals have been a tricky team to bet this season. They're performing much better in the last few weeks but they can still be a concern.
However I like what I've seen from them in the last two games especially against the Bruins. They seem to be raising their game a bit depending on the opponent and I see a lot of similarities between the Bruins and the Ducks in regard to that.
Ducks are a tight team though and with the overtime stats for each team that's a factor in todays pick as badly as I want to tip them in regulation based on how I see the game going.
Capitals incl OT/SO
Canada: 1.68 Odds at BetOnline..
USA: Best Odds at Bovada.
Everyone Else: 1.68 Odds at BetOnline..
(Odds correct as of 2017/12/16 7:43:31 AM EST but are subject to change.)
Other Game Thoughts:
With the Jets ability to bounce back, I'm fine with a blind bet on them in their match-up with the struggling Blues.
I was VERY close to tipping over 5.5 goals in the Jackets vs Hurricanes game. I'm surprised that line isn't 6 based on the way they're both playing lately. Only thing I can think of is past match-up between the teams. There were just enough little things to put me off in that one.
I was so close to tipping over 6 in the Rangers/Bruins game I even had it all written up. There's just something stopping me from fully advising it.
I probably should be going with Tampa however it'd have to be in regulation and I dunno – it's one of those games where I started to write it up then it just didn't feel right. Decided to play it safe and not tip it.
OHL / WHL / AHL / KHL Betting Tips:
(All below systems are based mainly on mathematics and statistics with very little human input and are deemed experimental. )
OHL Betting Tips (18-7, +11.24u): Sault Ste Marie in regulation 1.70 odds.
AHL Betting Tips (11-11, -0.88u): Syracuse Crunch incl OT/SO 2.18 odds.
OHL, WHL & AHL & KHL Betting:
Canadians: Bodog and 888 Sports.
Americans: Bovada.
Everyone Else: 888 Sports.
Follow @BetNHL
BetNHL.ca » Tonights Tips »